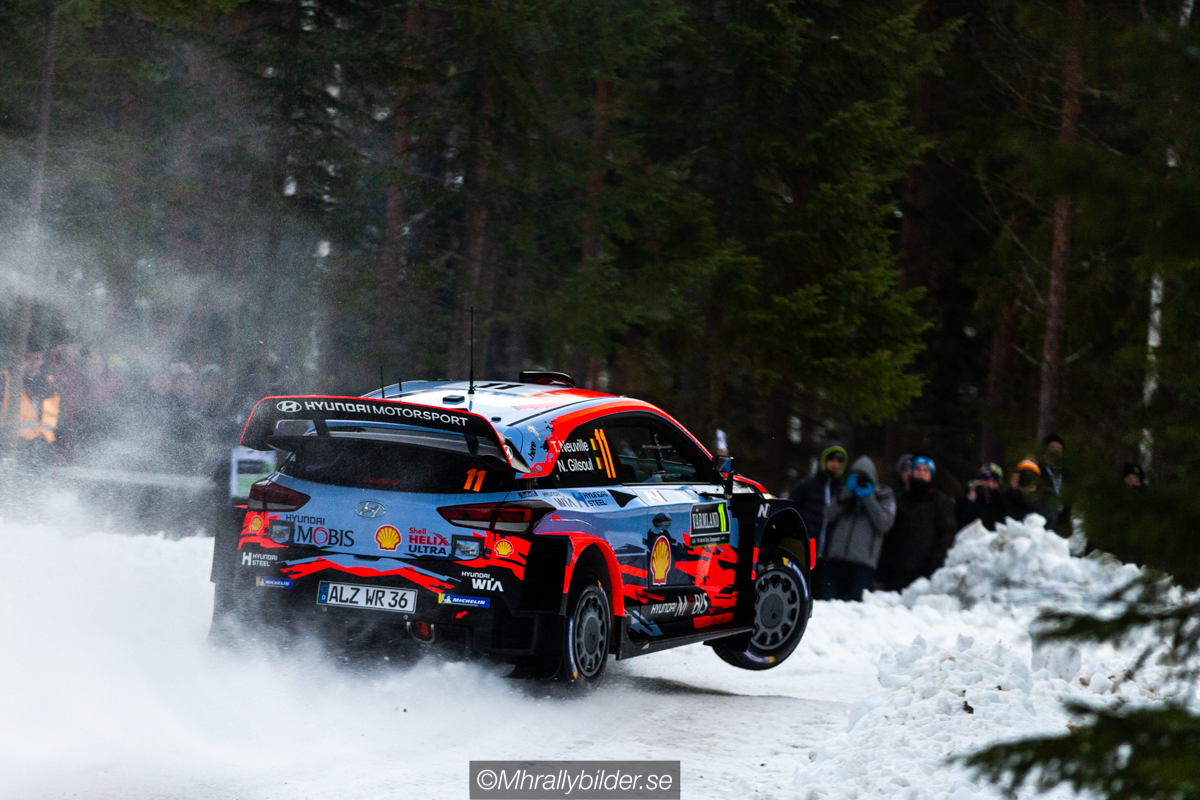 It is that time of the year again, when every person in Sweden with even a hint of interest in motorsport only has one thing on their mind. I'm of course speaking of Rally Sweden.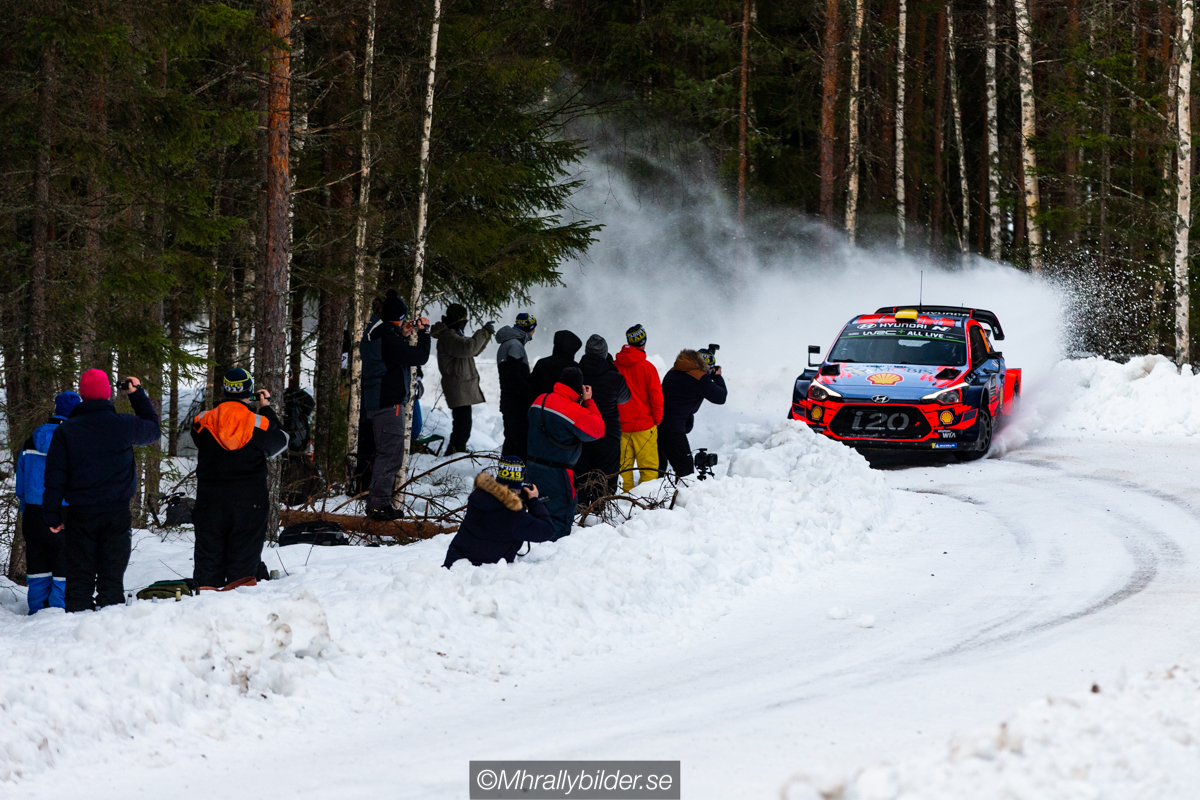 This year was set to be a bit more special than it has been for quite some time.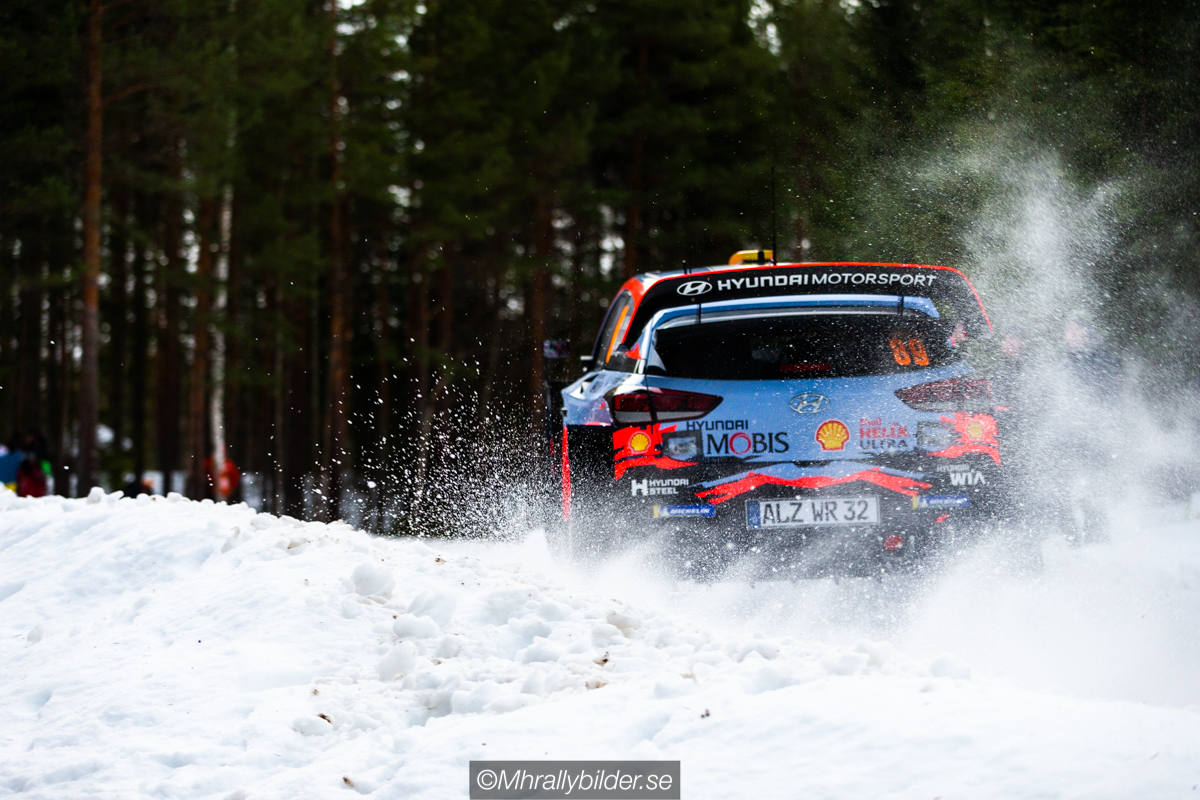 With the weather forecast looking somewhat decent it was set to be a good weekend.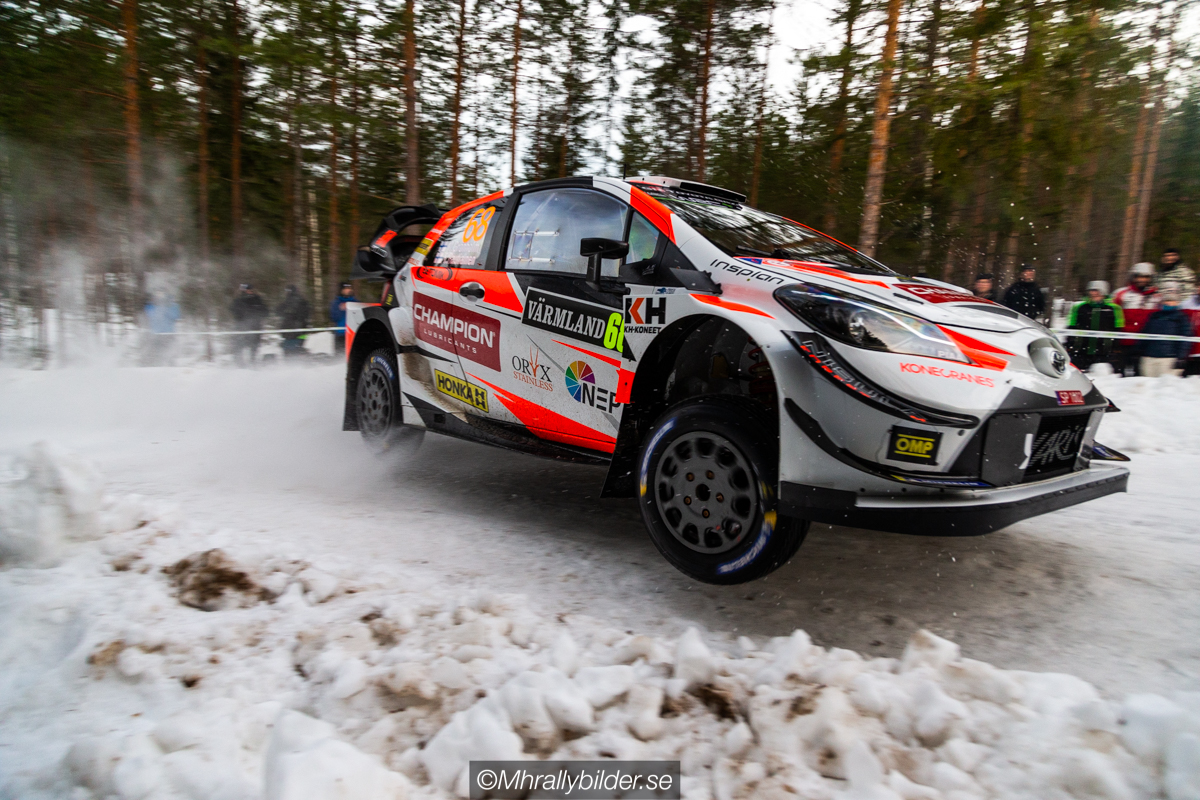 With these two in the entry list I knew I was in for a real treat, since he decided to end his career before I got somewhat serious with the camera, so kiitos Macus ja Timo!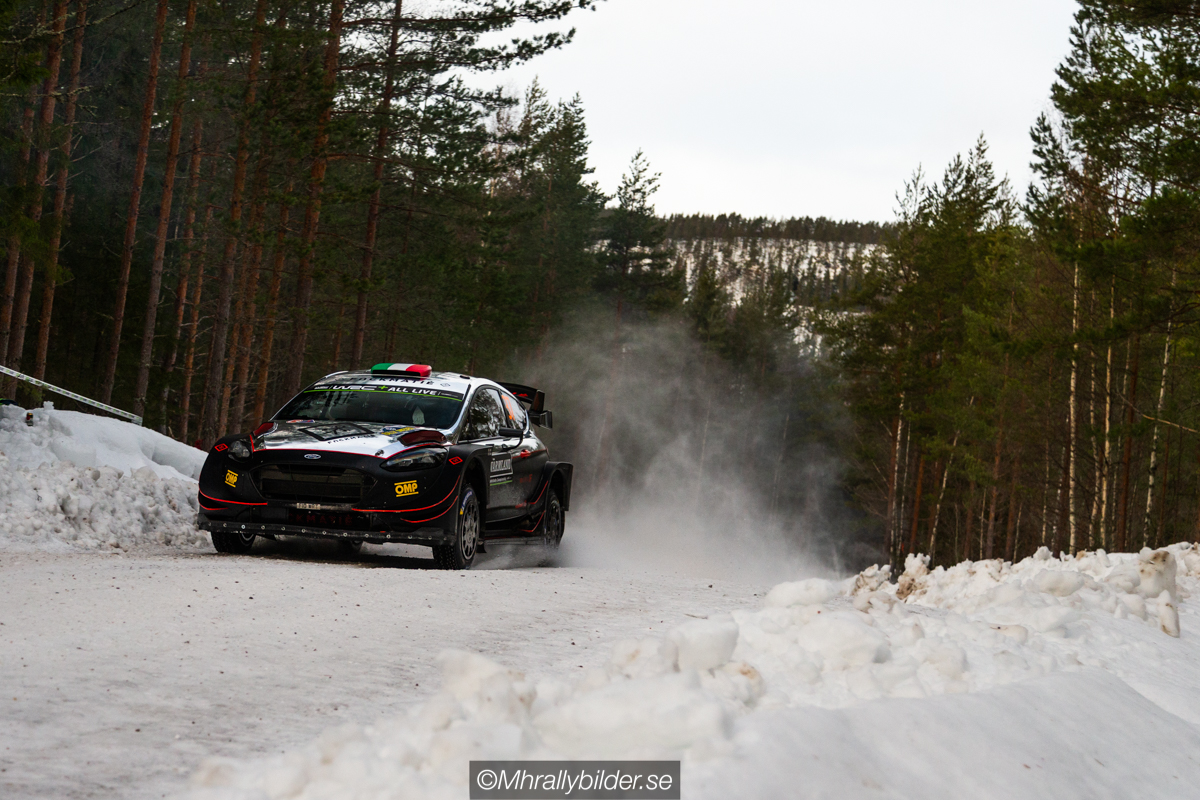 When I saw the first picture of this car I was skeptical to its livery, but when I saw it with my own eyes…oh boy did it look good!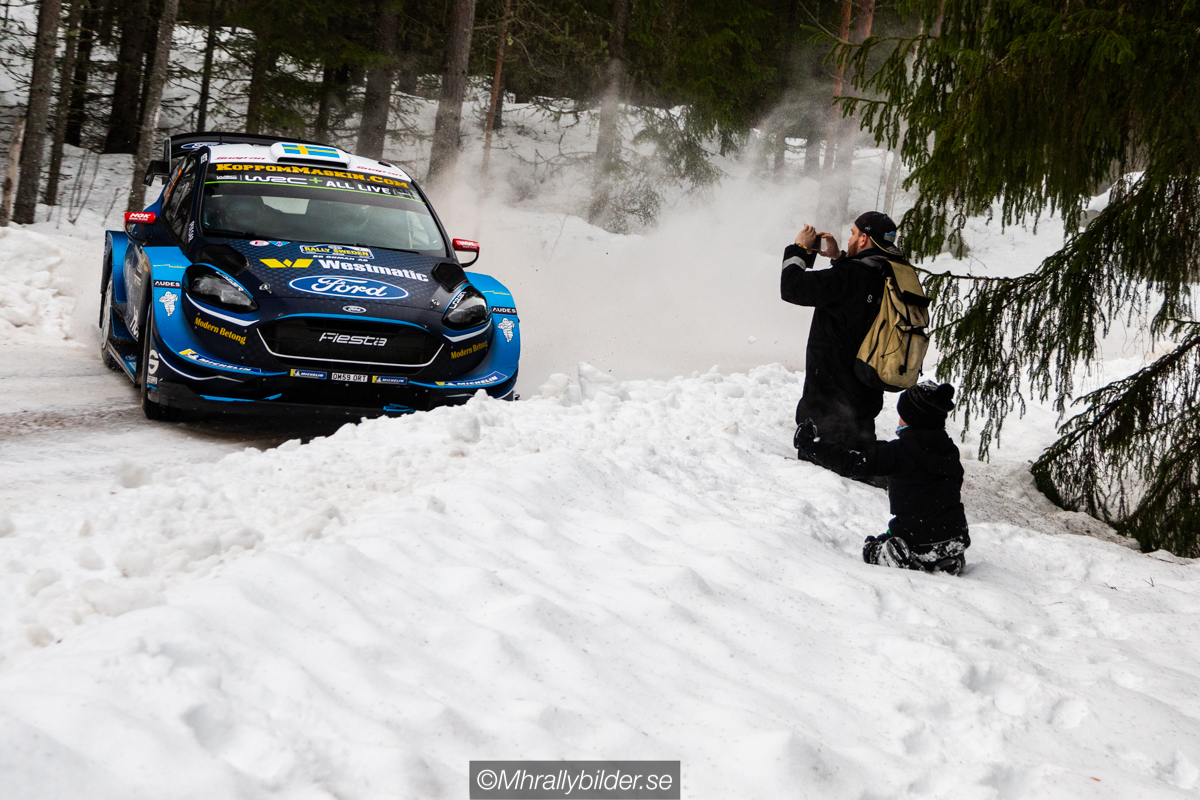 This pair had been put under a fair bit of pressure both from Malcom Wilson (who expected a Top 5 finish) and also by a lot of people here in Sweden which expected him to deliver a top result, but to be fair I think he did great with the limited time he had in the car.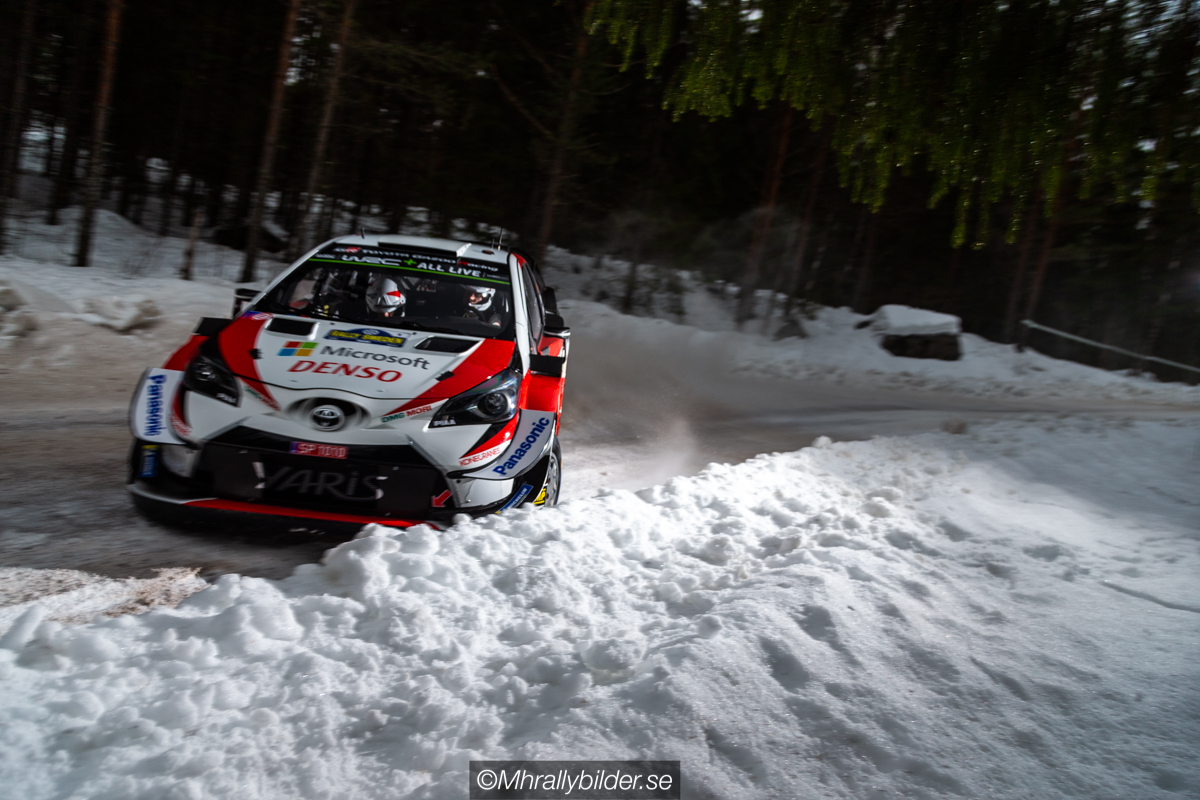 How to strike fear in the eyes of Sebastien Ogier and Thierry Neuville; say that Ott Tänak has a well set up Yaris and a good feeling!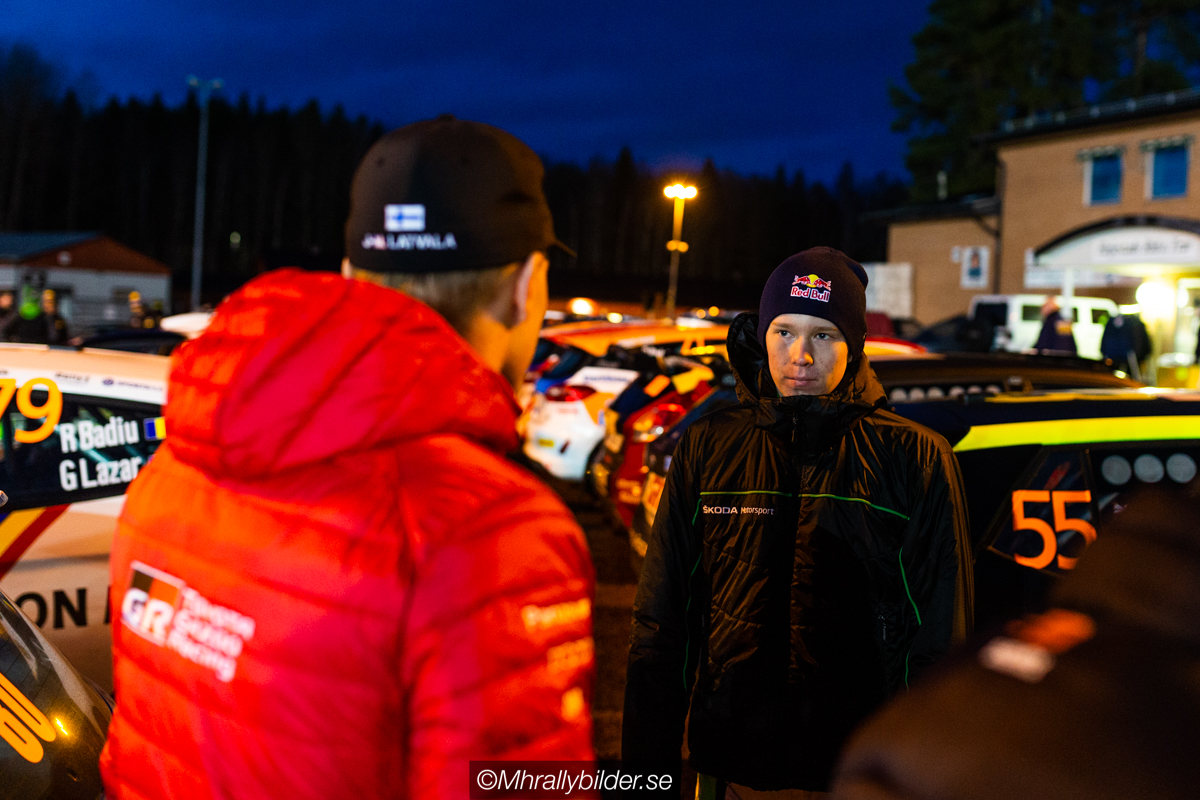 When I walked about in the Parc Ferme before SS1 on Thursday evening I saw the most experienced man in WRC chatting to the youngest man in WRC, I do wonder what they were chatting about…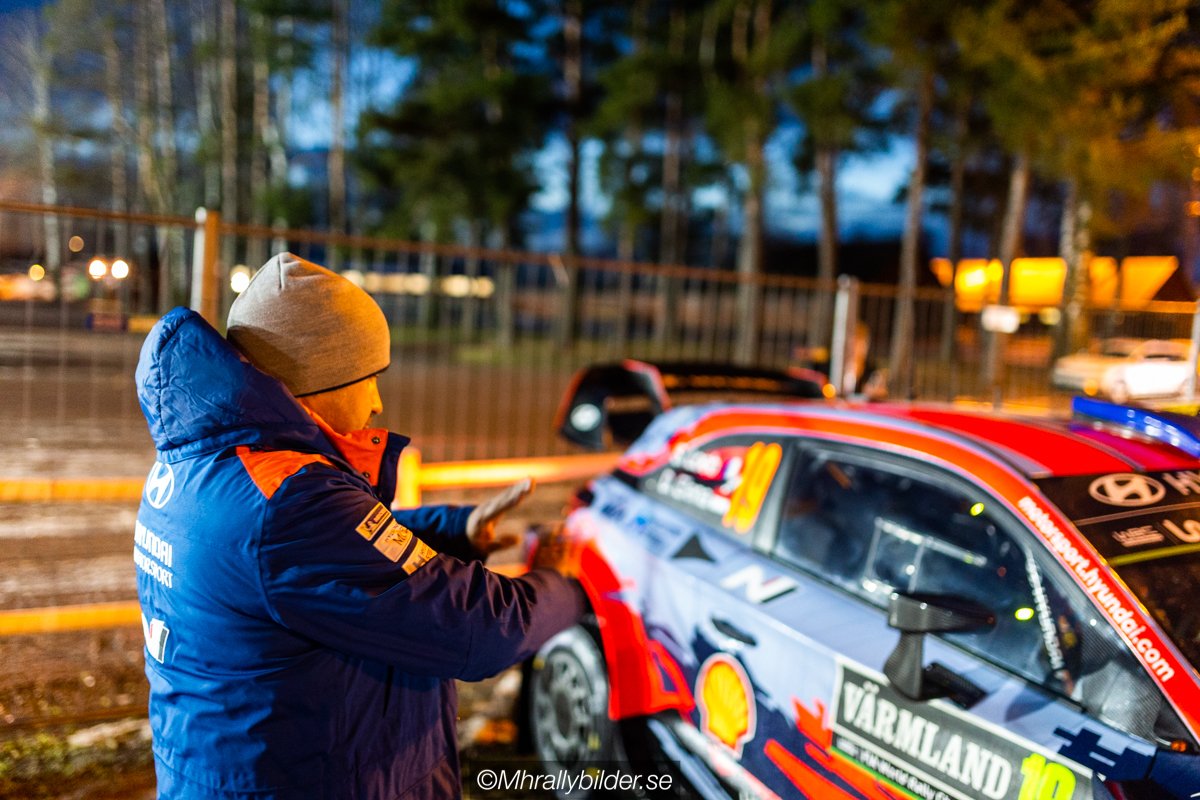 As I was taking pictures of Jari-Matti Latvala and Kalle Rovanperä I saw Sebastien Loeb and Daniel Elena rolling into Parc Ferme, and just like with Marcus Grönholm and Timo Rautiainen they ended their career before I got serious with a camera!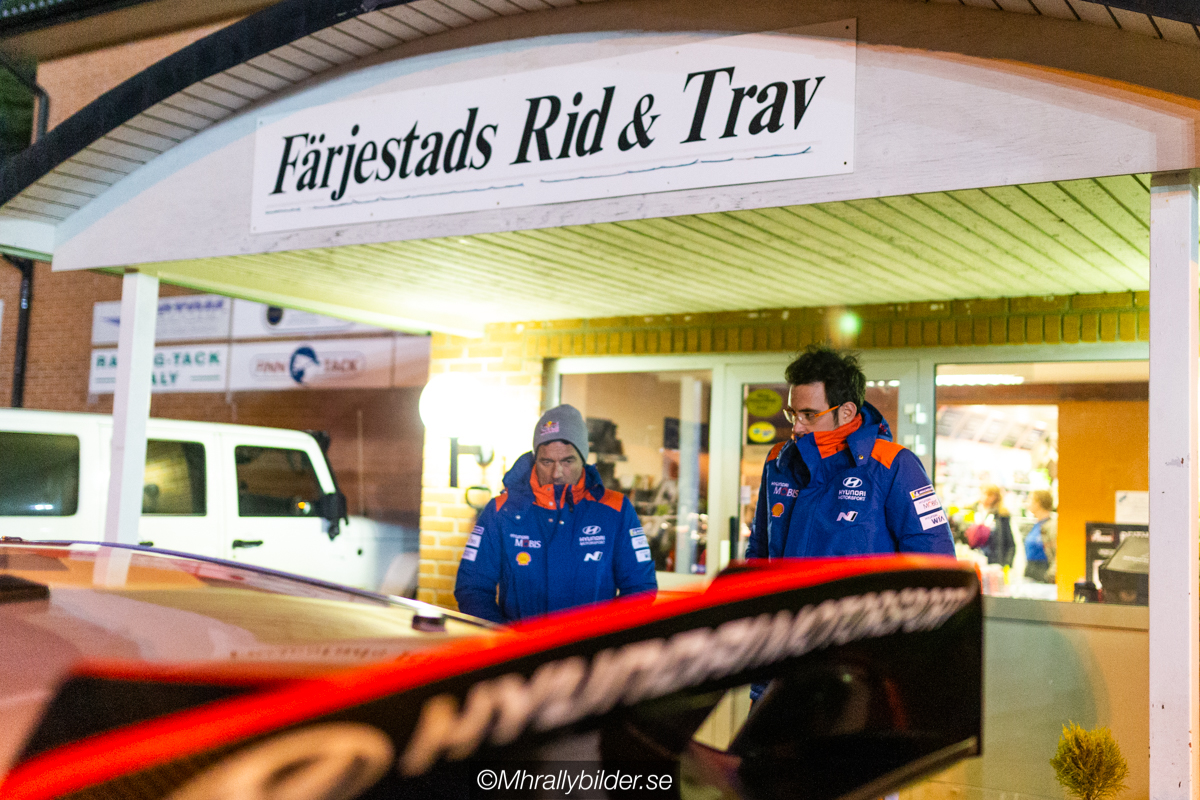 Sebastien and Thierry standing out in the cold admiring the i20 WRC…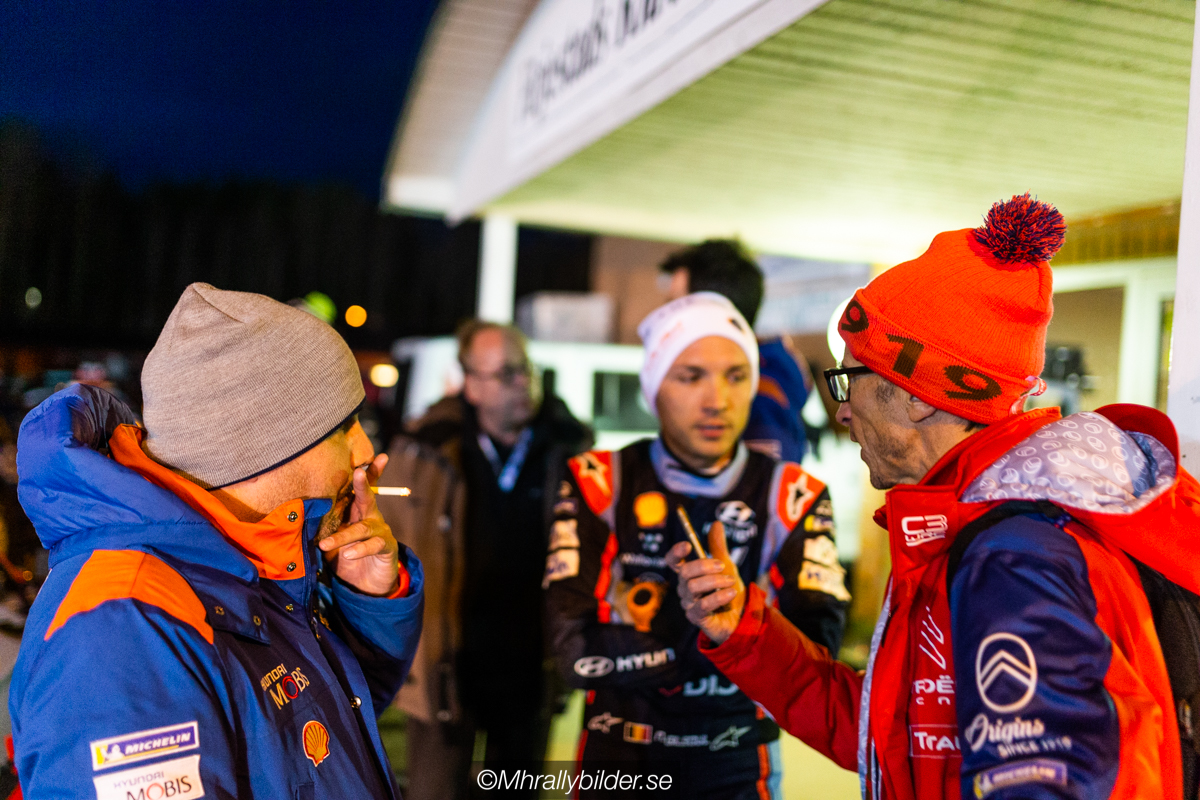 When all of a sudden their respective co drivers show up with a Citroën technician following Daniel Elena, who as you can see on the left is a athlete like you have never seen before!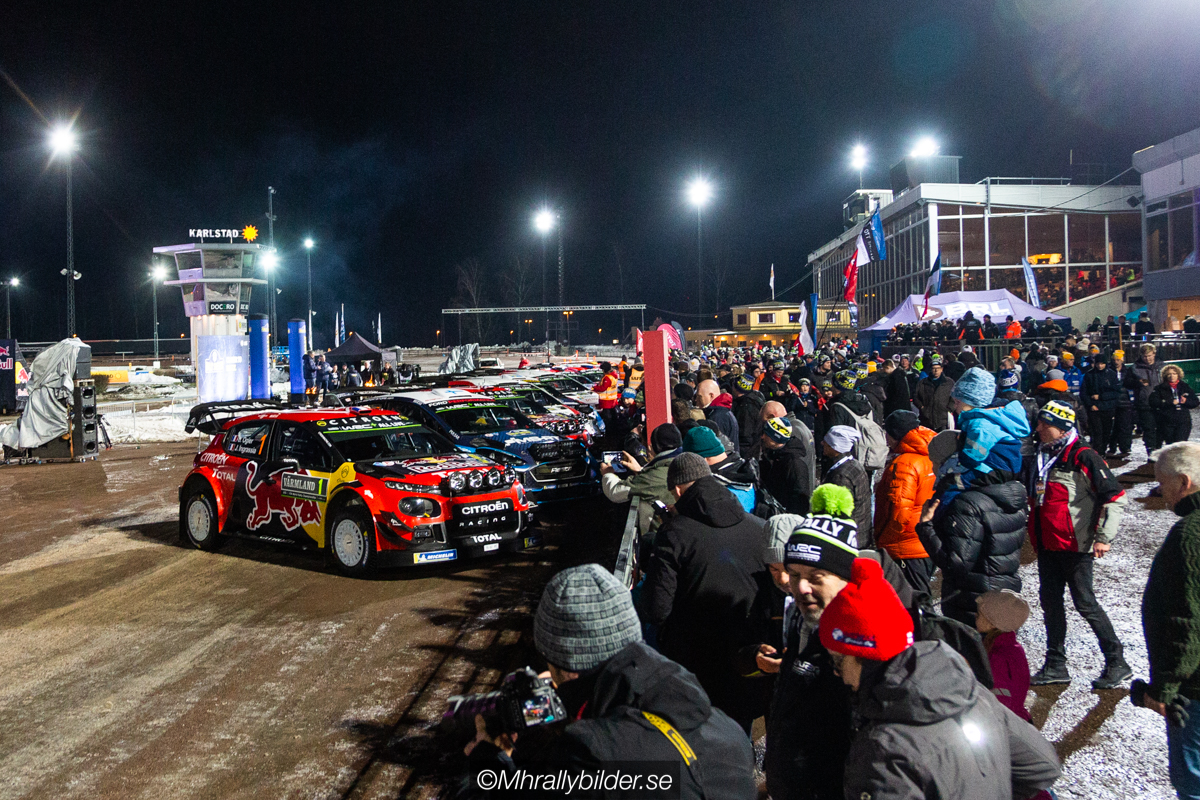 The C3 looks odd compared to its competitors with the wheel arches being rounded and not squared off like the other cars, it looks like its riding a bit taller than the others.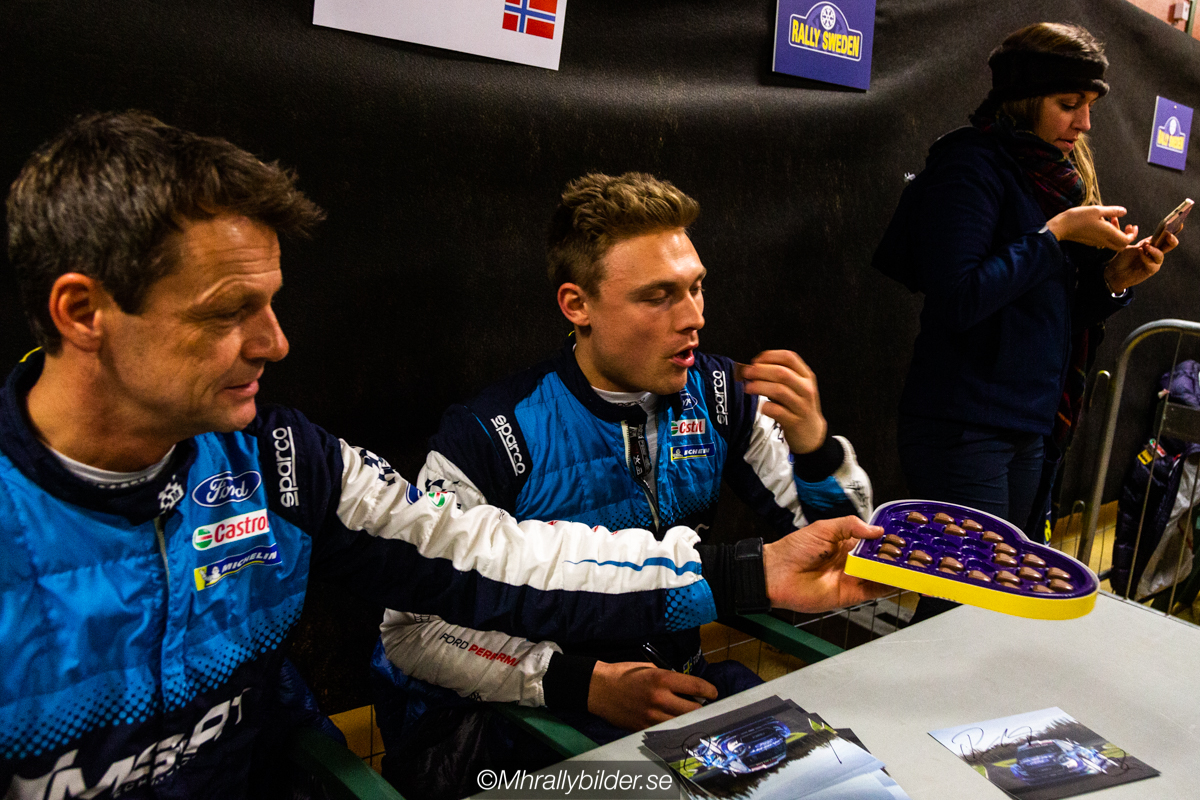 When offered a piece of chocolate from Ola Fløne you accept it, even if you're Pontus Tidemand with a tight driving suit!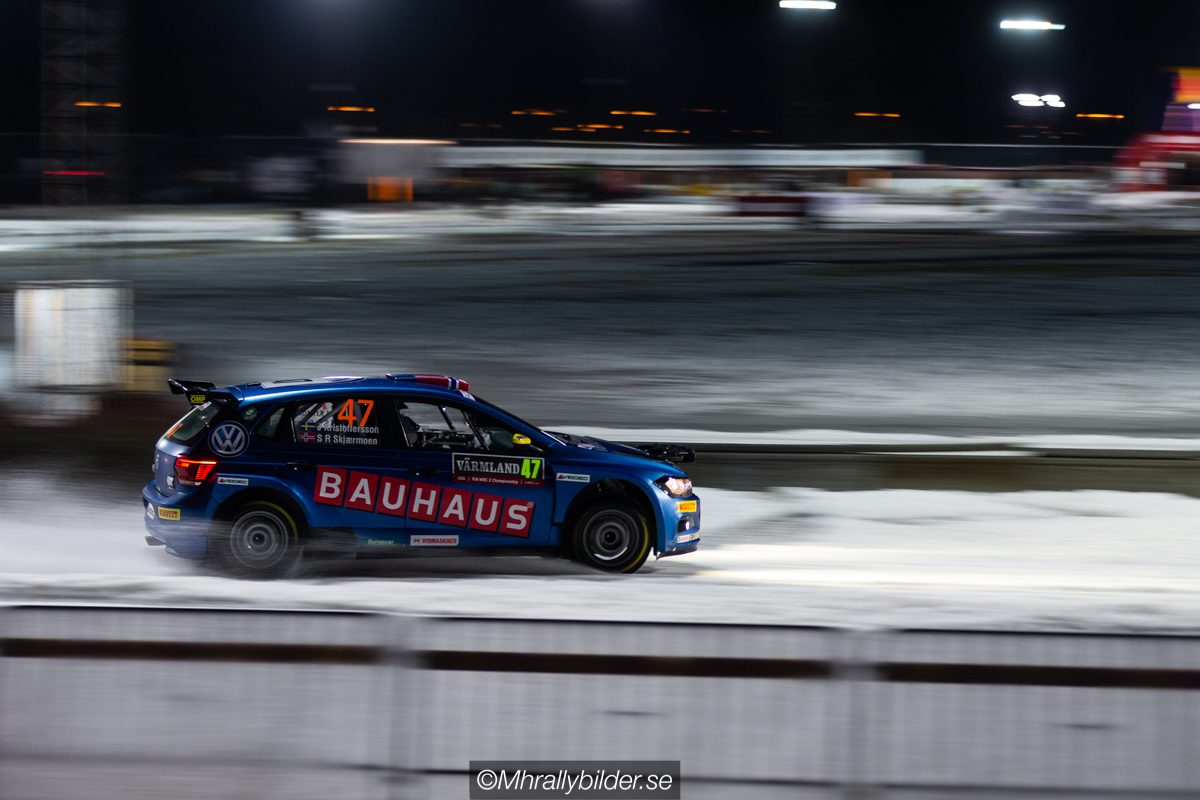 2x WRX champion and 1x (as of yet) Swedish champion in rally sprint, yes I'm talking about Johan Kristoffersson!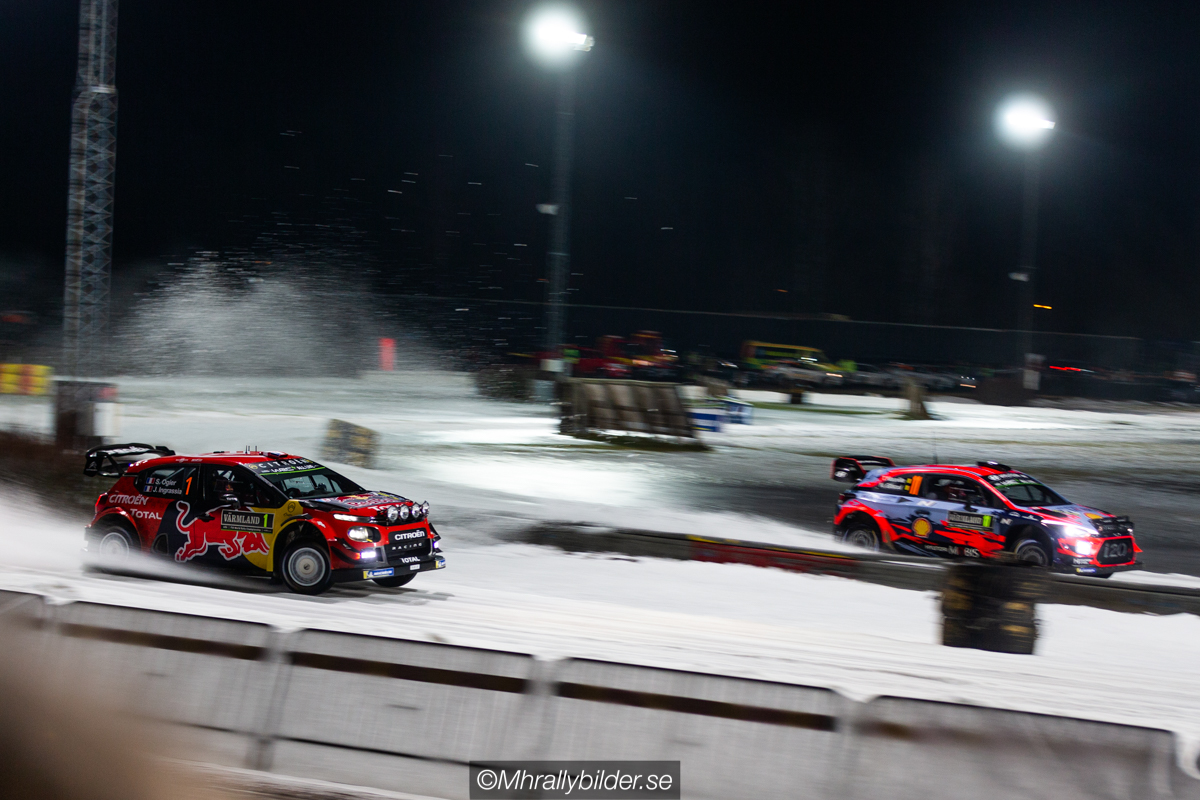 Sebastien Ogier and Thierry Neuville going head to head, I have a sneaky suspicion this will happen more this year!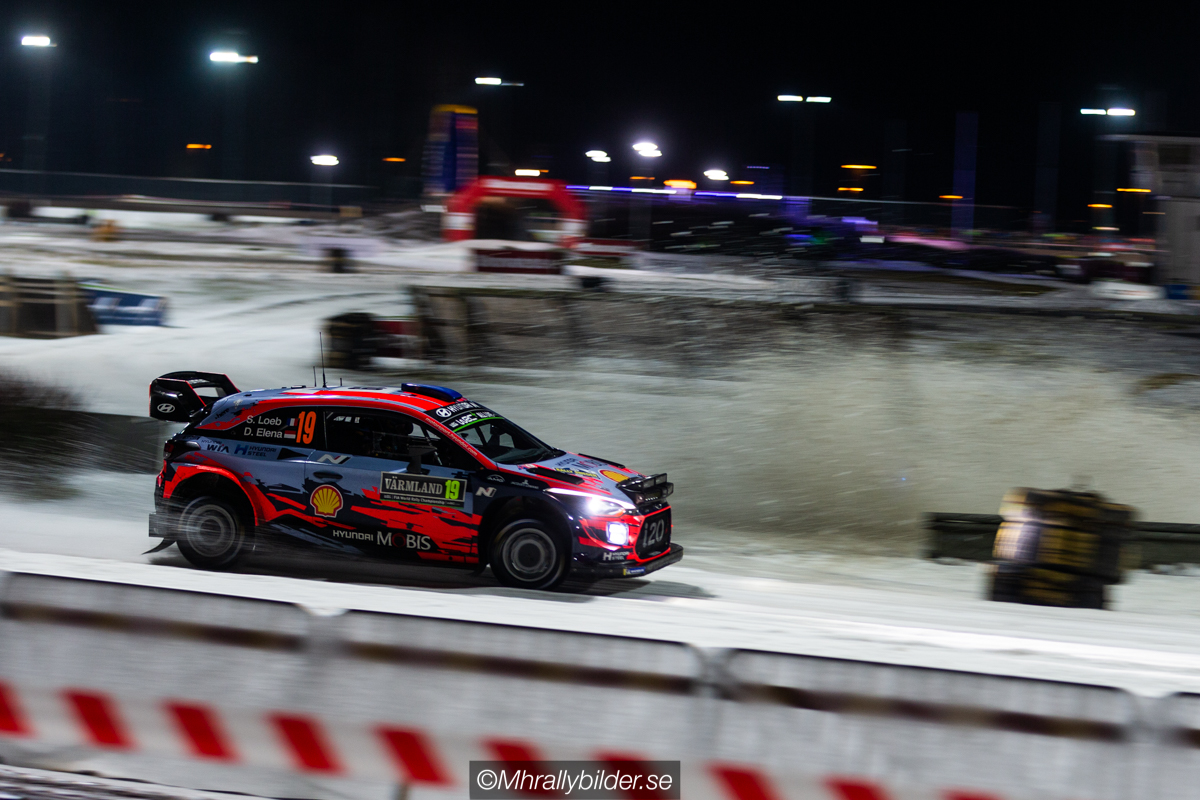 This would've been much better if I had gotten the other car in frame too, but Marcus Grönholm didn't care about us photographers who wanted to get both cars in the shot…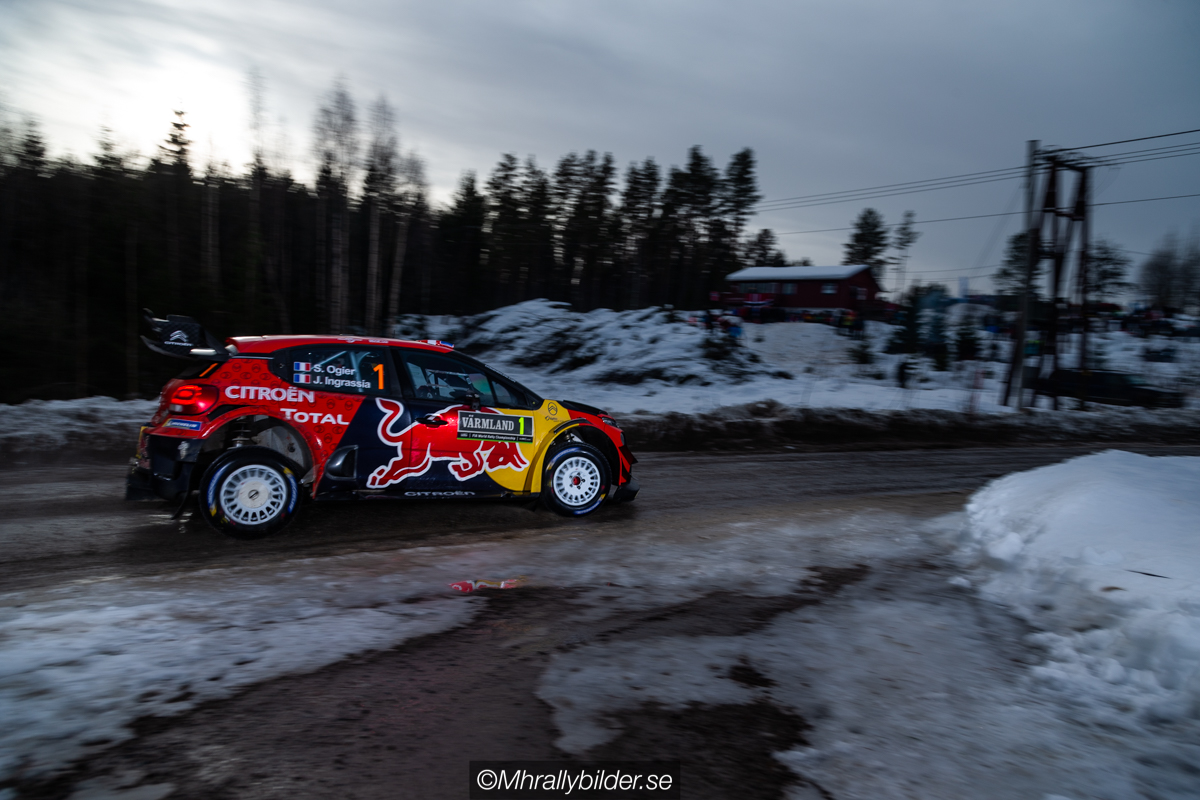 Come Friday morning and we had our plan set for Svullrya1, but so had other people, so by the time we got to the stage all the WRC cars and half of the WRC2P/WRC2 field had gone through the stage, so we turned around and walked back to the car and had a rethink, we ended up at Hof/Finnskog2 well in time for the WRC cars, but we quickly got bored at that place so we had another rethink and left..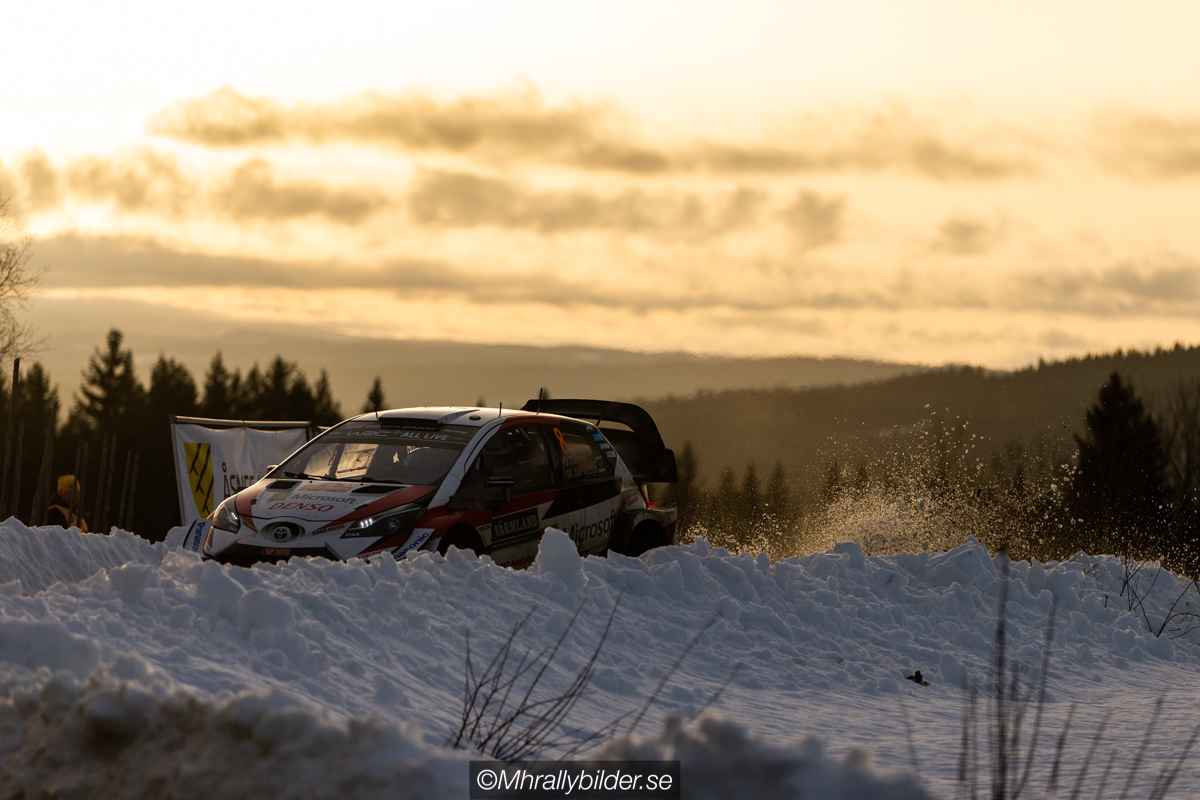 We made our way to Röjden2 and when we got there I was in for a nice surprise!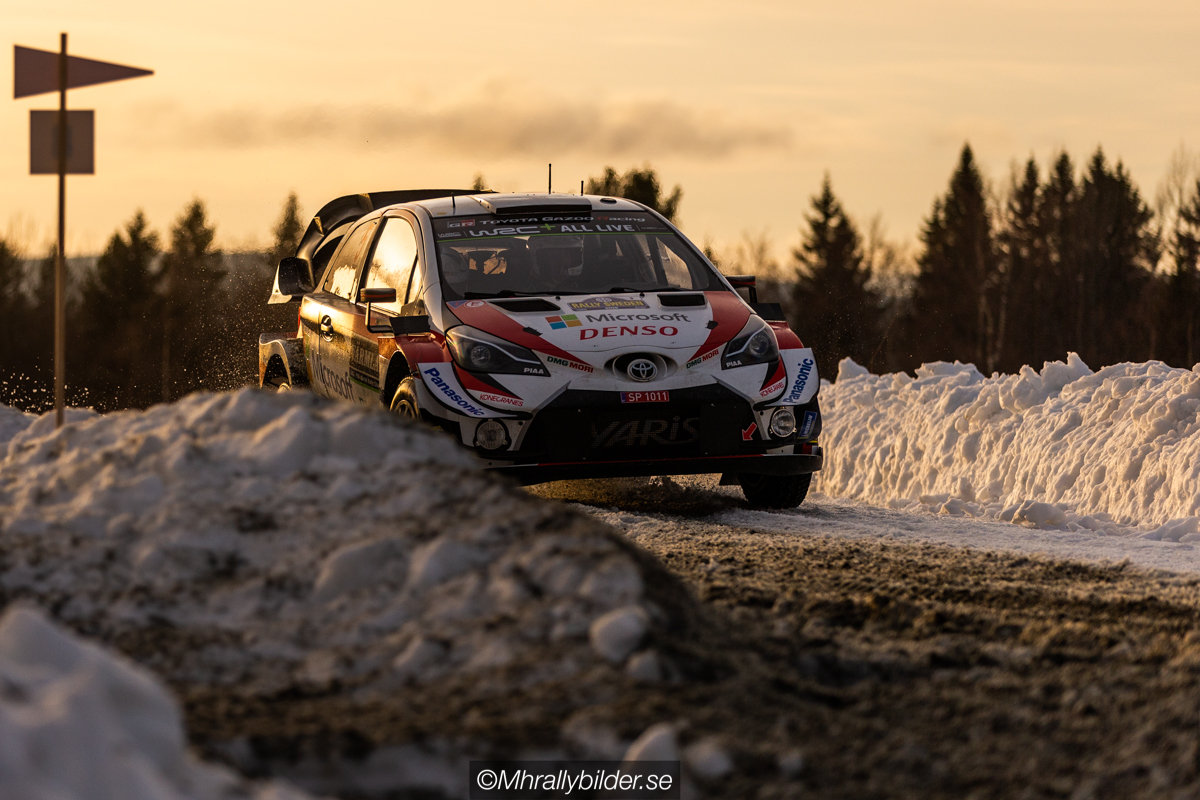 A nice yellow blob among the clouds, creating a lovely light!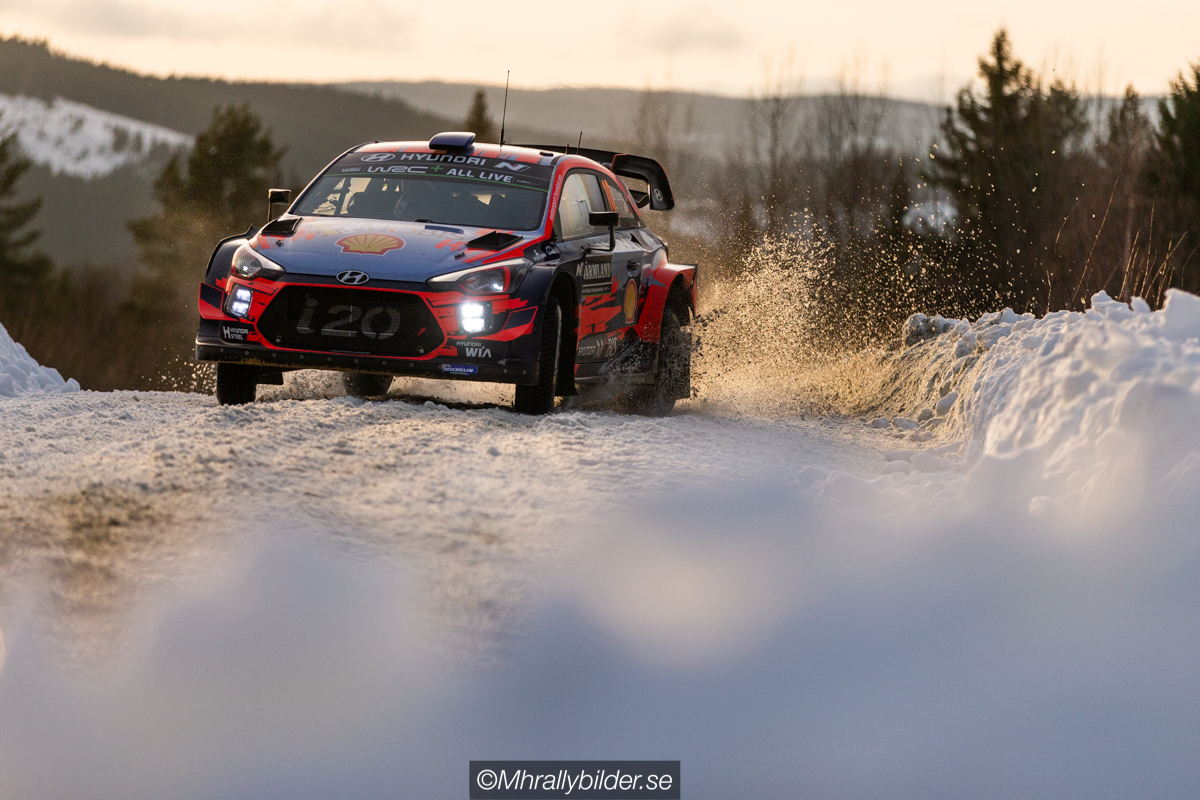 All of a sudden, out of nowhere came the living legend that is Sebastien Loeb, fully committed and perfectly between the snowbanks!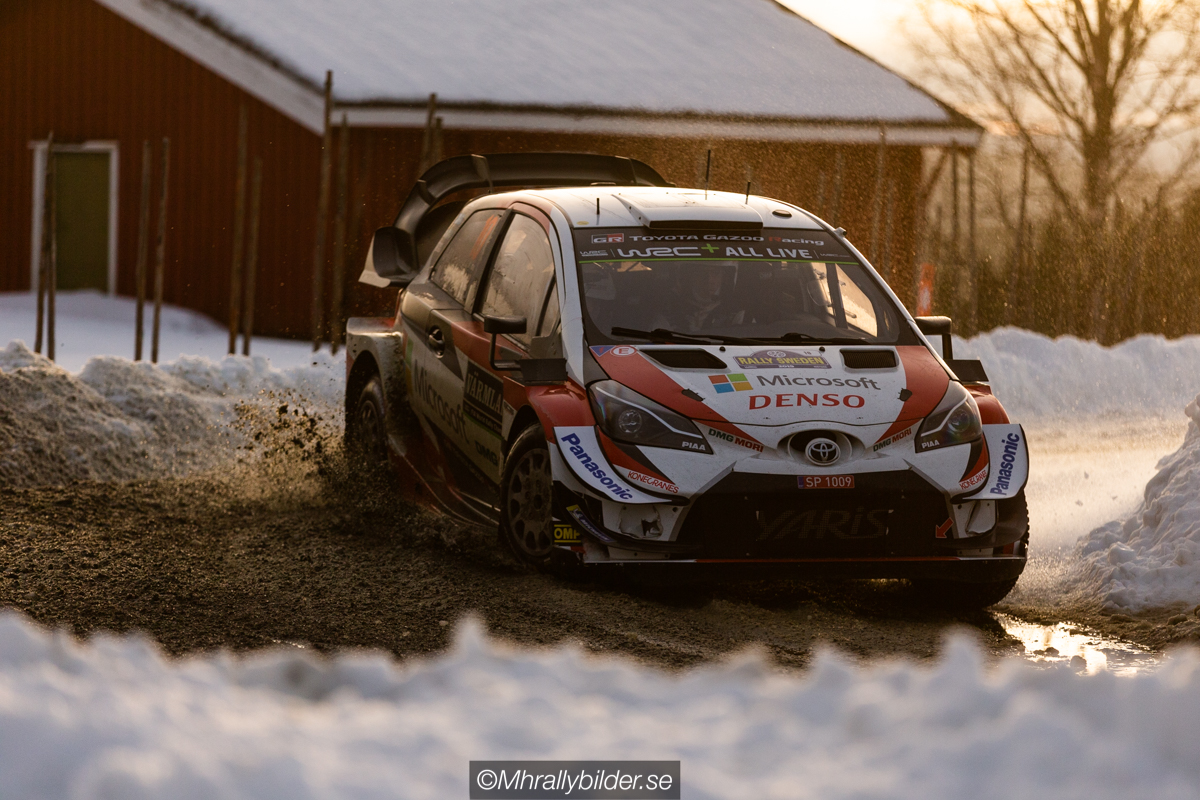 With this lovely light I just couldn't keep my finger off the shutter button, but I see that as a luxurious problem in the world of digital photography!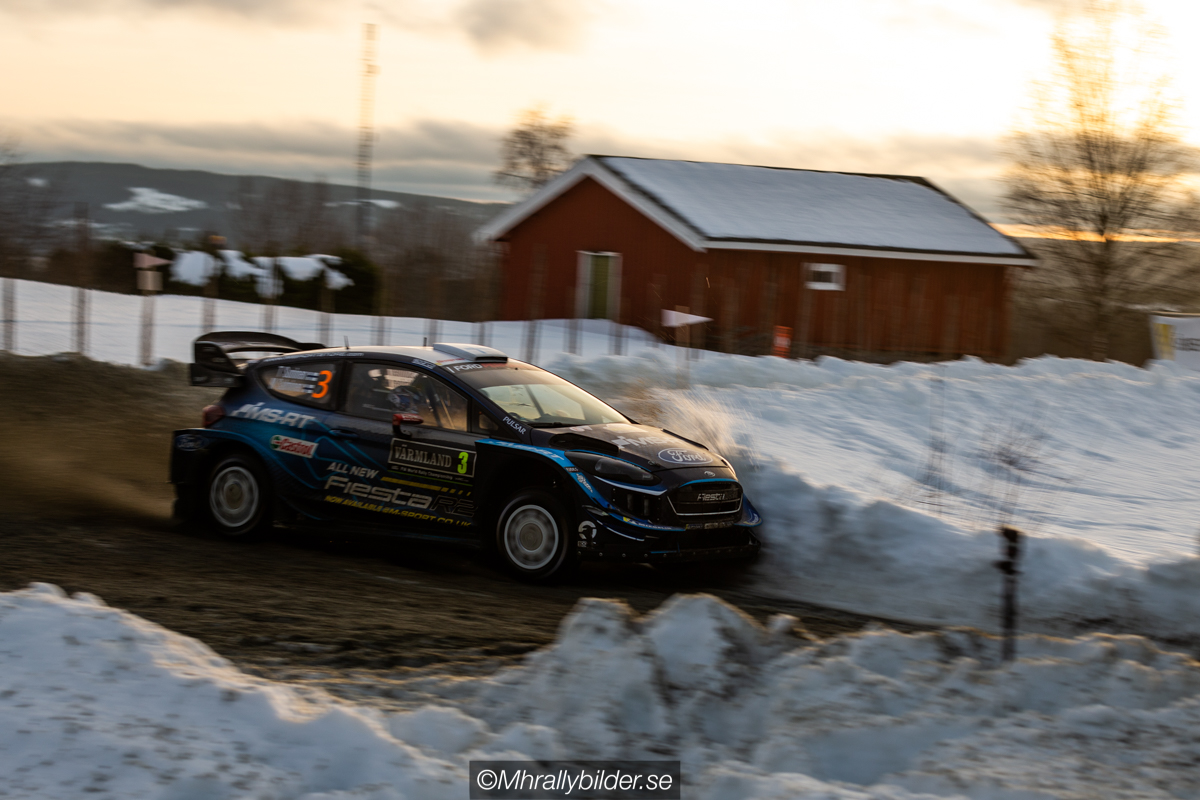 Teemu Suninen was in such a hurry he had to drive through the snow banks!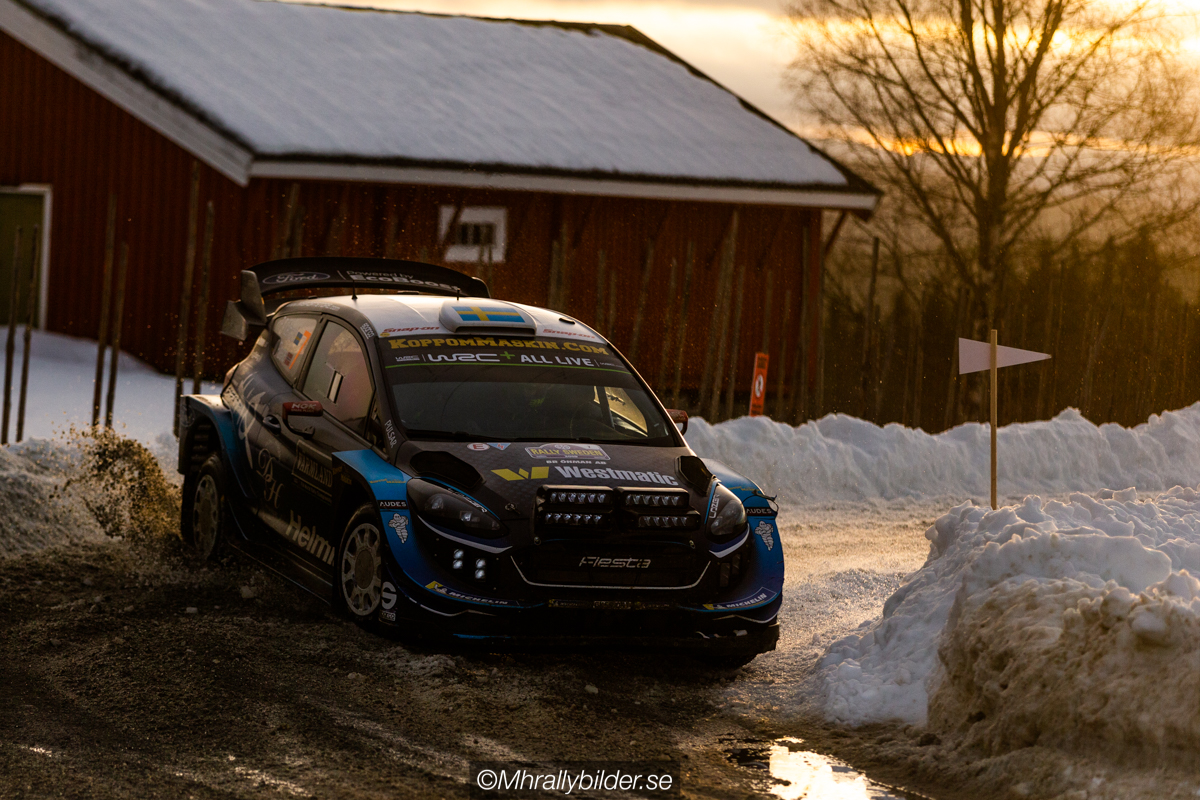 There is something evil with the looks of these "new" 2017-gen WRC cars, especially when darkness comes!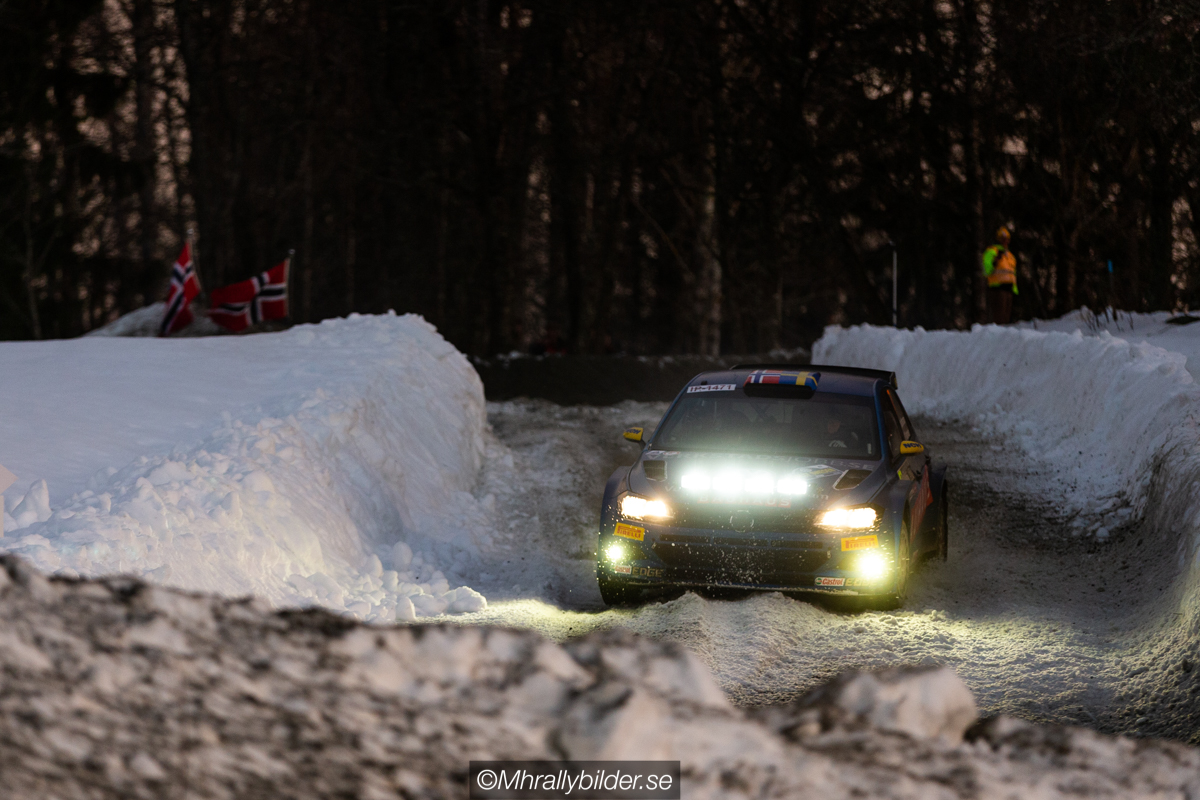 Speaking of darkness, here comes a man who almost seems to have a fear of the dark!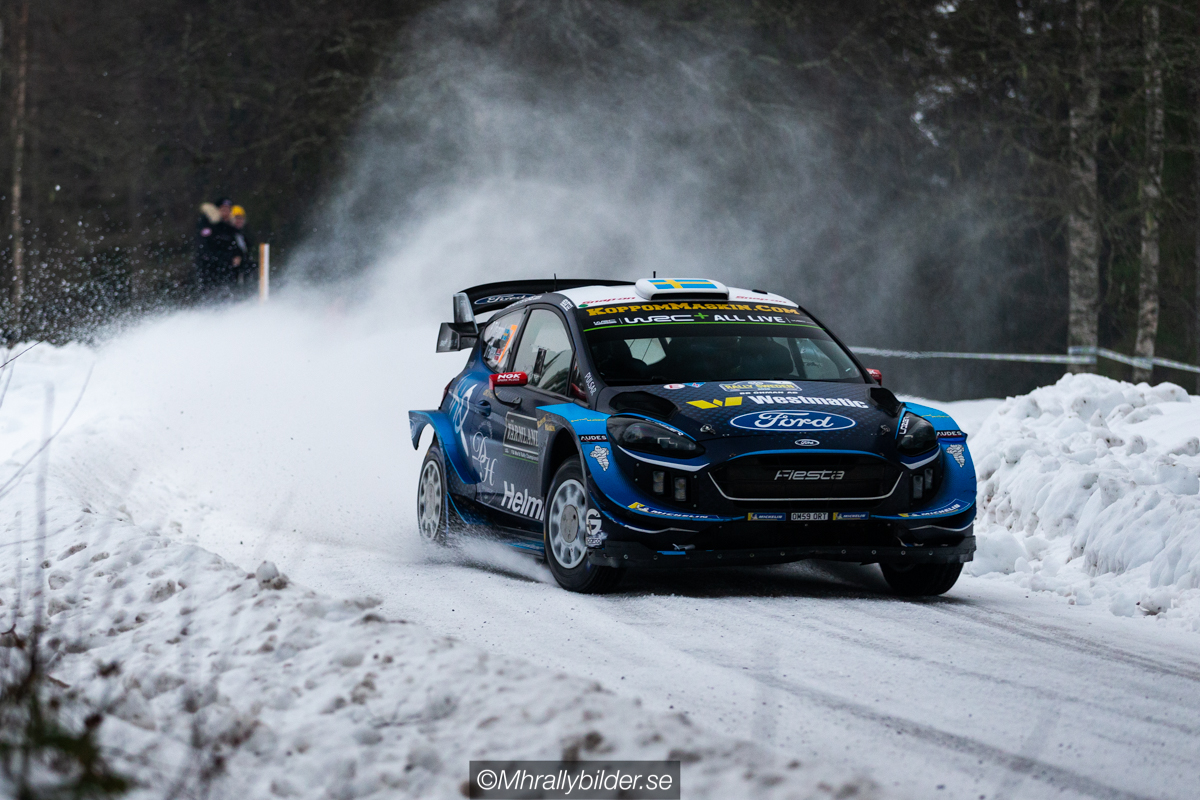 On Saturday we had a solid plan, and that plan was to go to the nearest stage (being Hagfors, since we lived in Hagfors).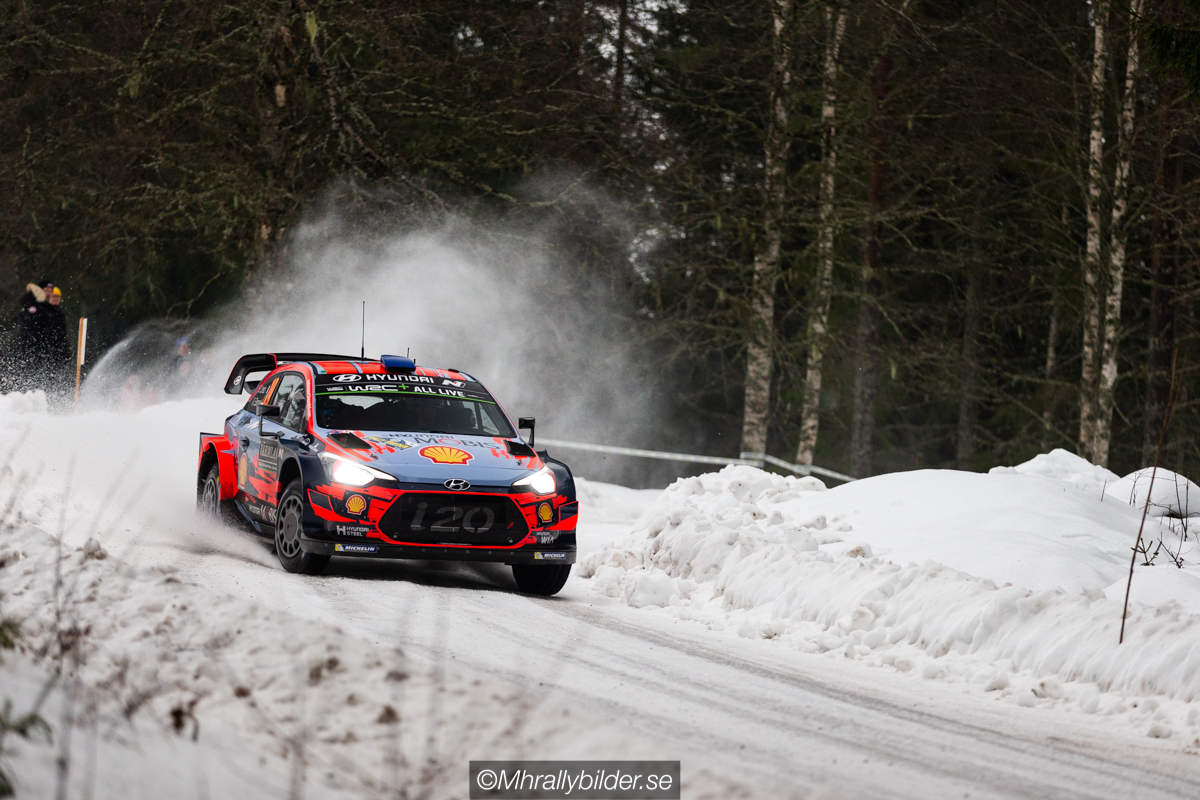 After I had been at this spot last year I knew that I had to go there again this year!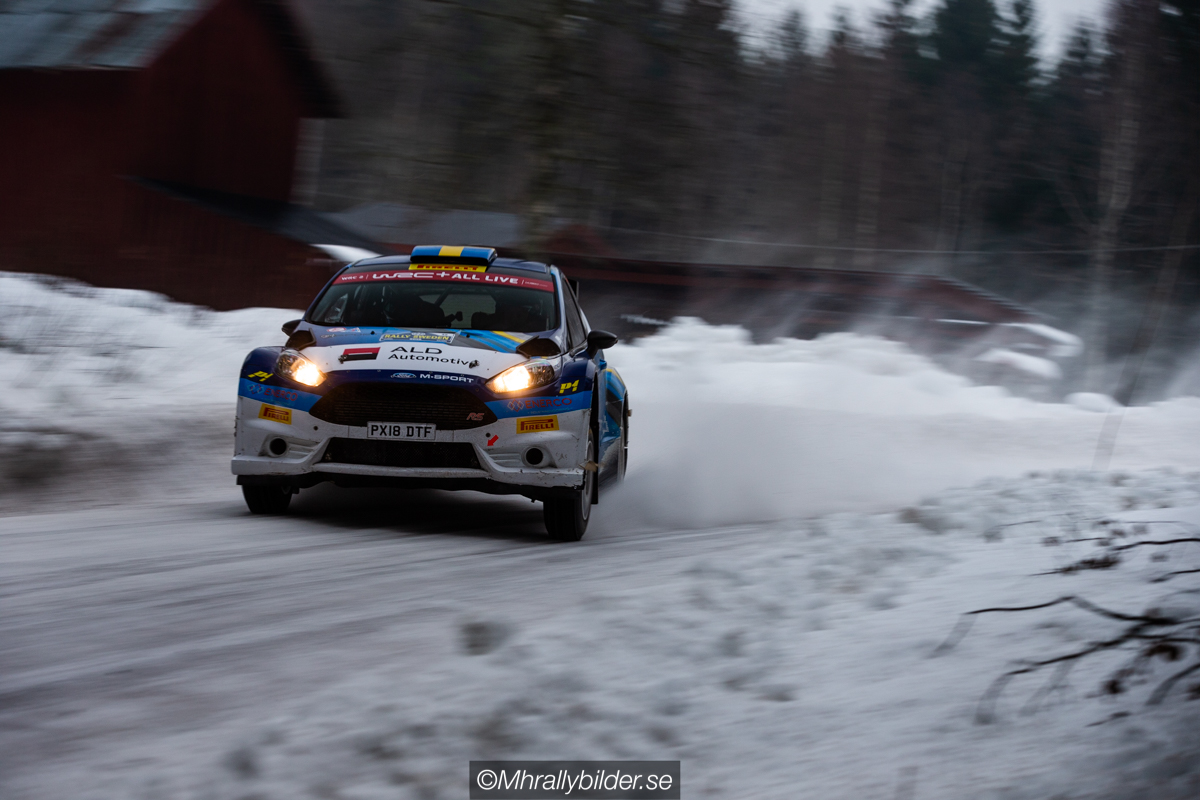 Last years JWRC champion Emil Bergkvist going as fast as possible in his Ford Fiesta R5…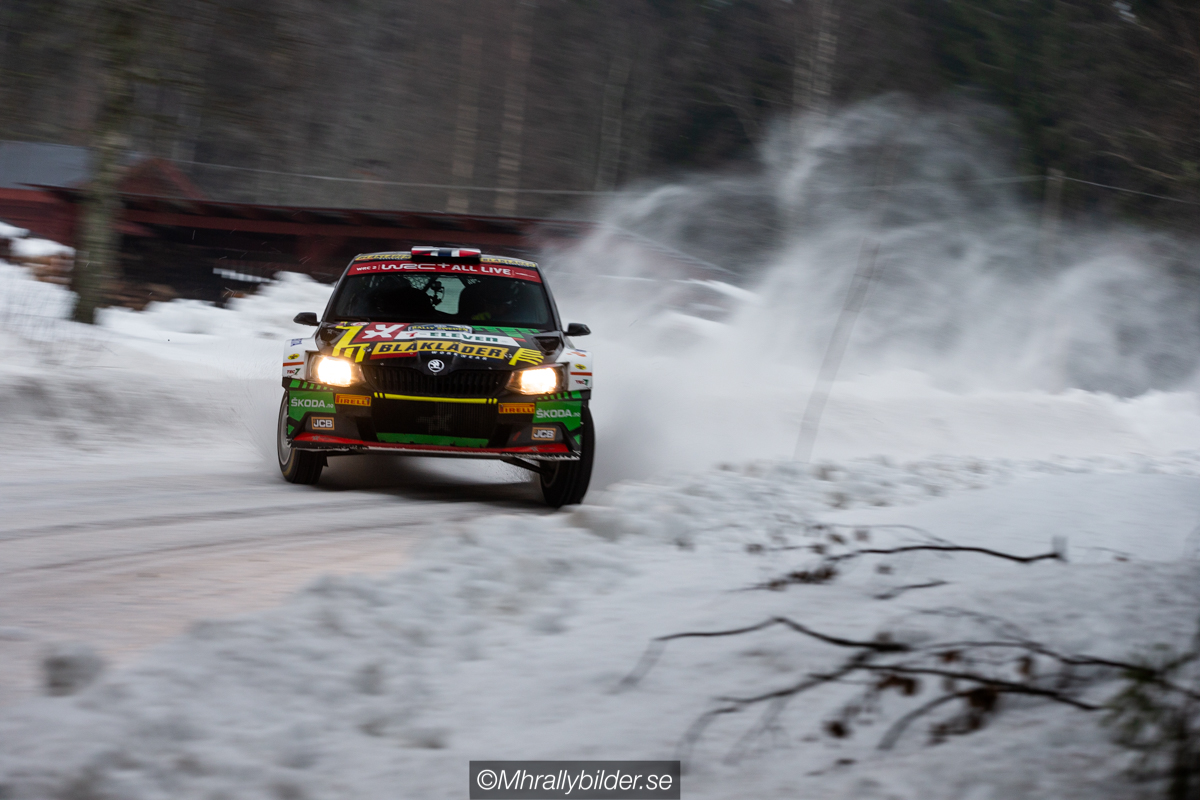 With Eyvind Brynildsen throwing his Skoda Fabia R5 around like a toy car!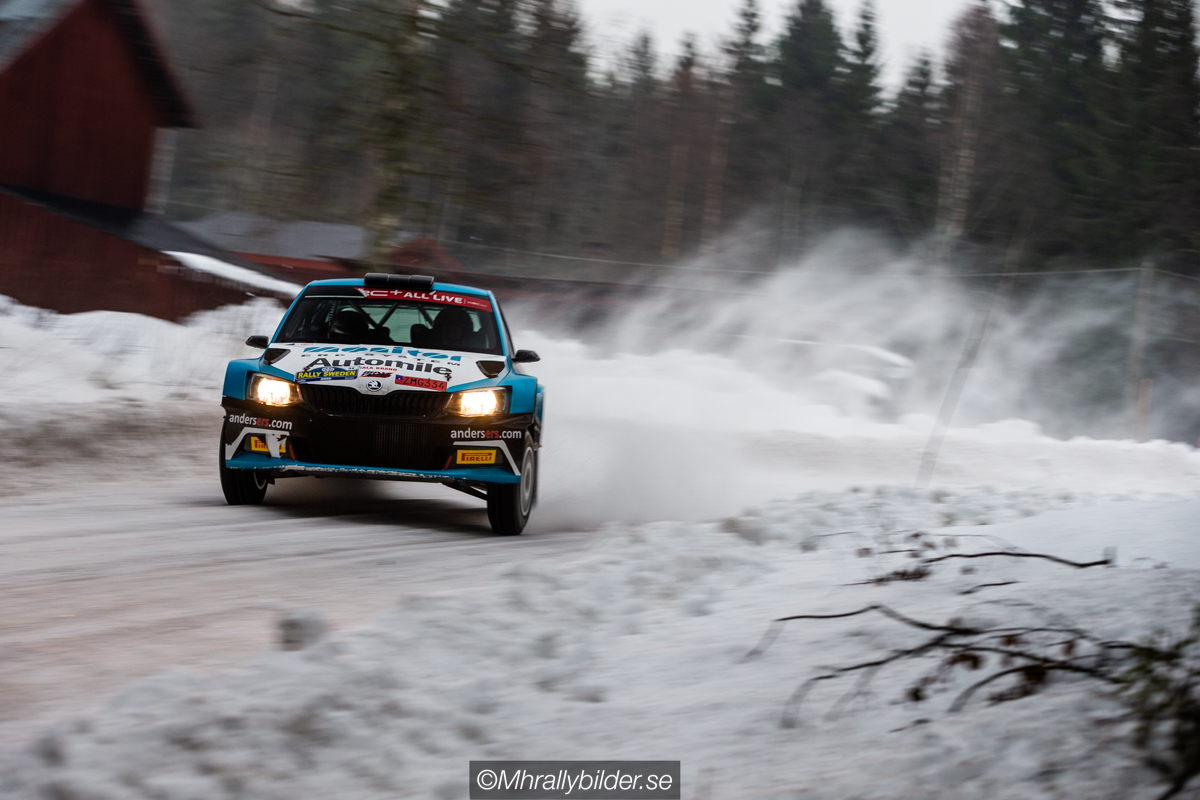 Here is a man who had a lot of eyes on him before the event, last year he won the 2WD class in the Swedish Championship, and for this year he and his sponsors decided to change up a gear, so they got their hands on a Skoda Fabia R5, so they could compete in the 4WD class in the Swedish Championship as well as WRC rounds if they fancied!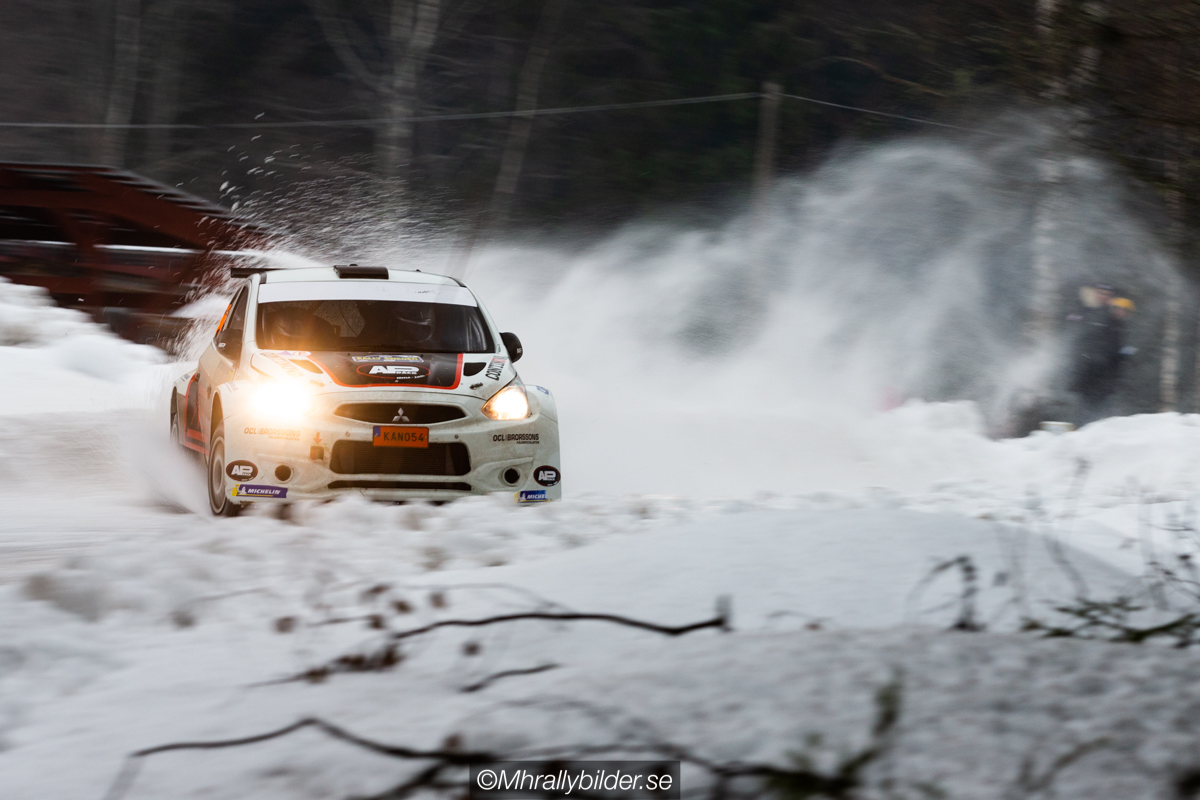 This is a car I doubted when I first saw it, but now I quite like it, for you who don't know, it is a Mitsubishi Mirage "R5" (it is built to R5 specification but not FIA-compliant).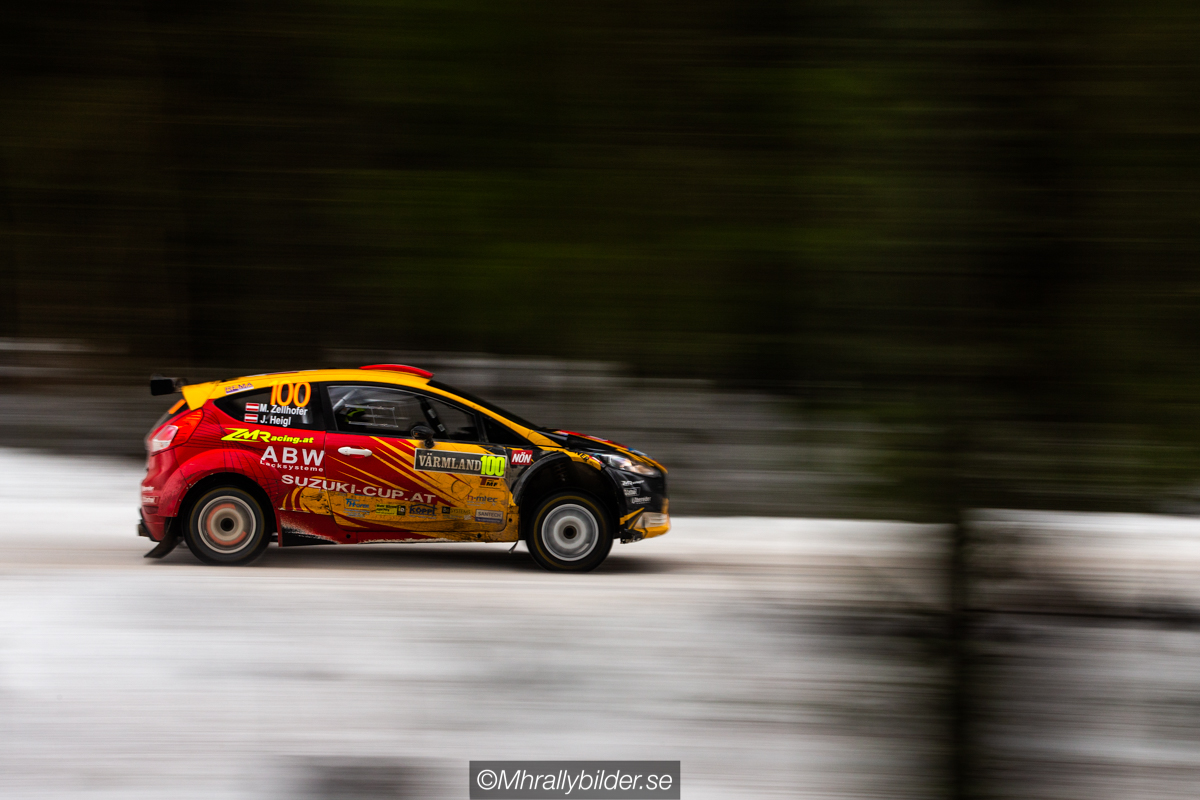 For those who know me, they know I love a good panning shot, and this is the finest I achieved during the weekend (1/20 for those taking notes).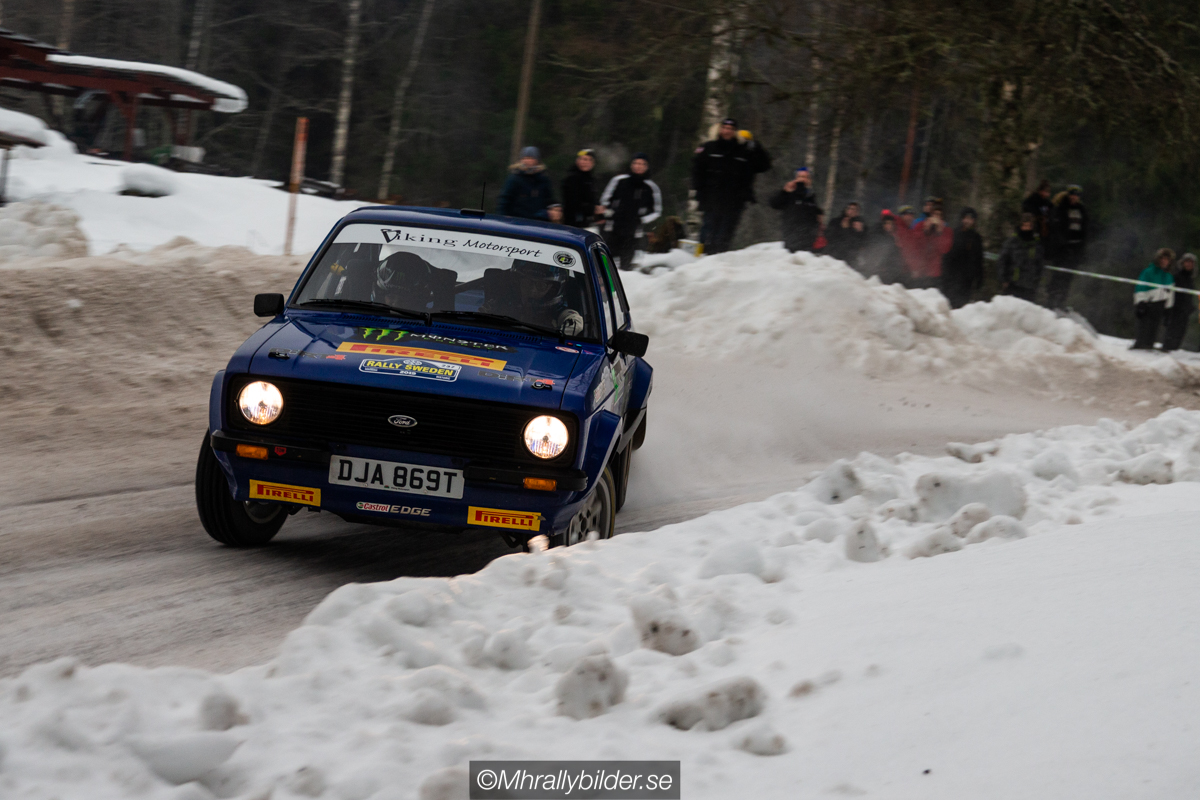 How could I possibly do an article from Rally Sweden without mentioning the last WRC-champion not named Sebastien and not born in France? If you haven't figured it out yet, I'm talking about Mr. Hollywood himself, Petter Solberg!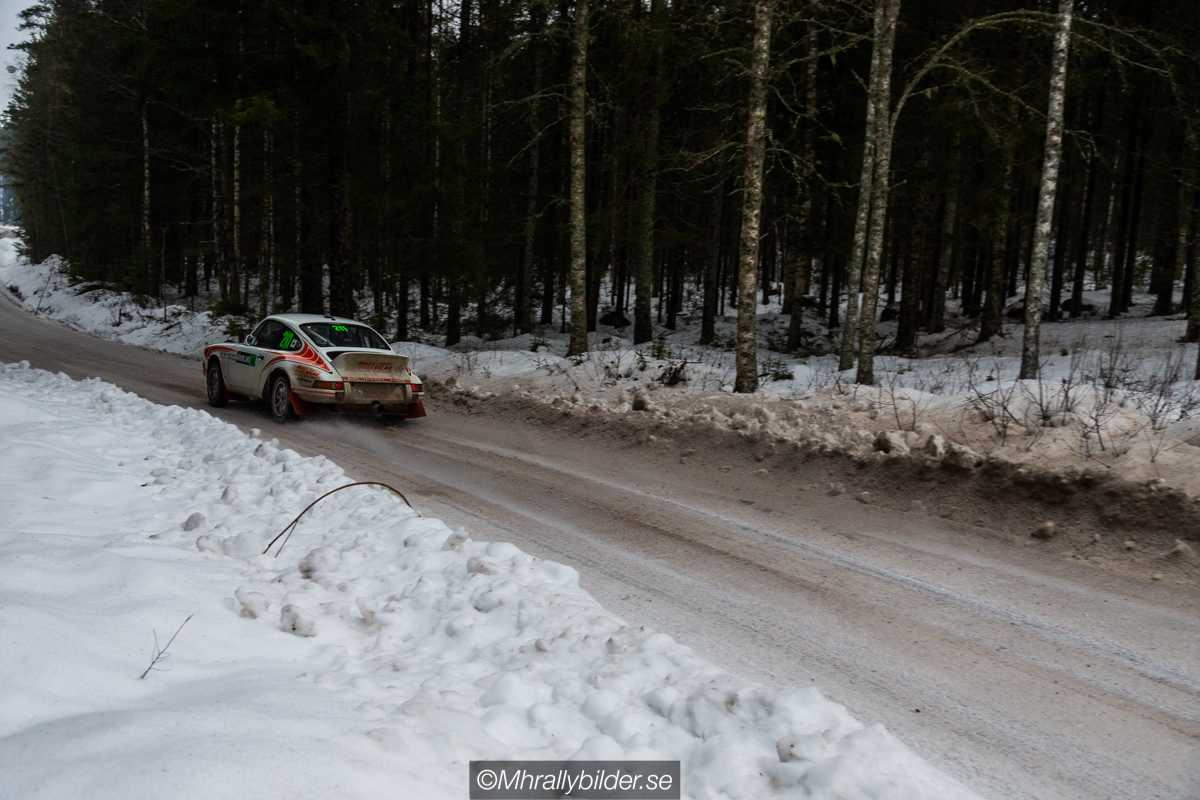 A Porsche 911 on rally stage, will that ever be boring? 
For being 51 years old I must say I think Marcus did surprisingly good!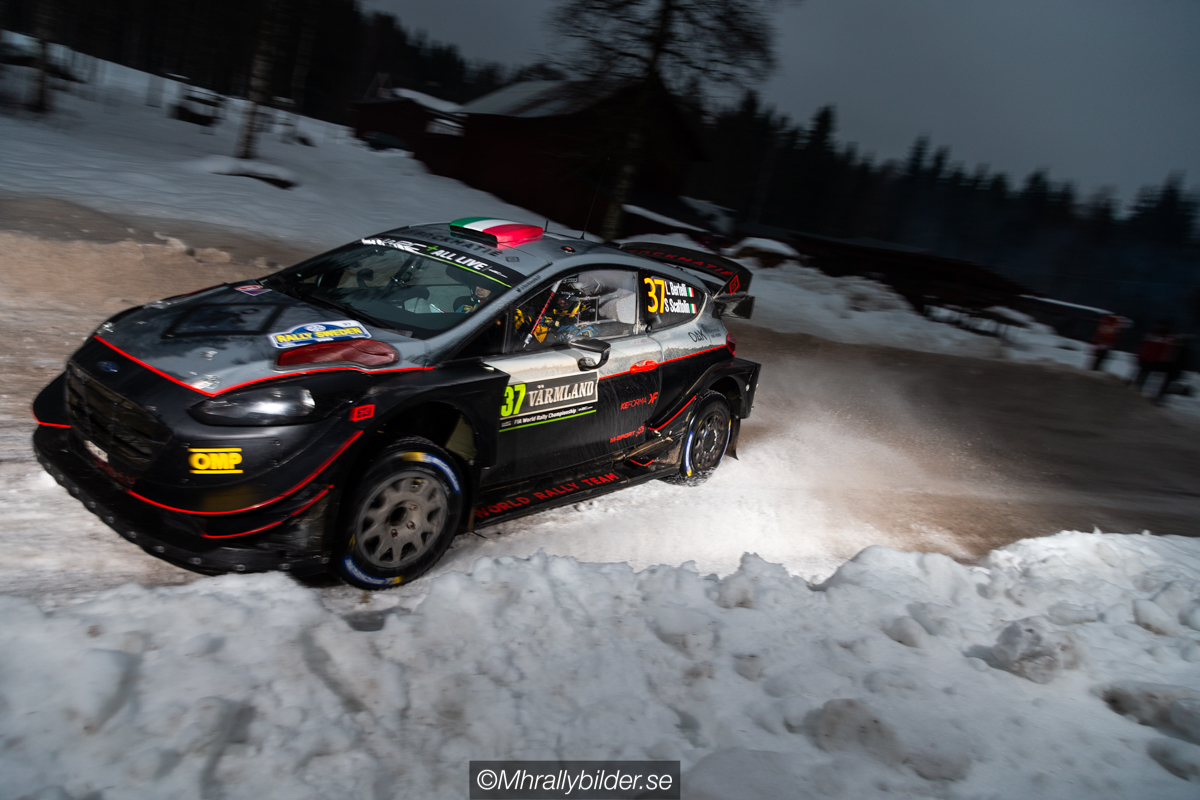 As I said in the beginning, this livery had me skeptical at first but once I saw it I knew it looked good, but when the drivers mother is none other than Prada herself I guess good looks are mandatory!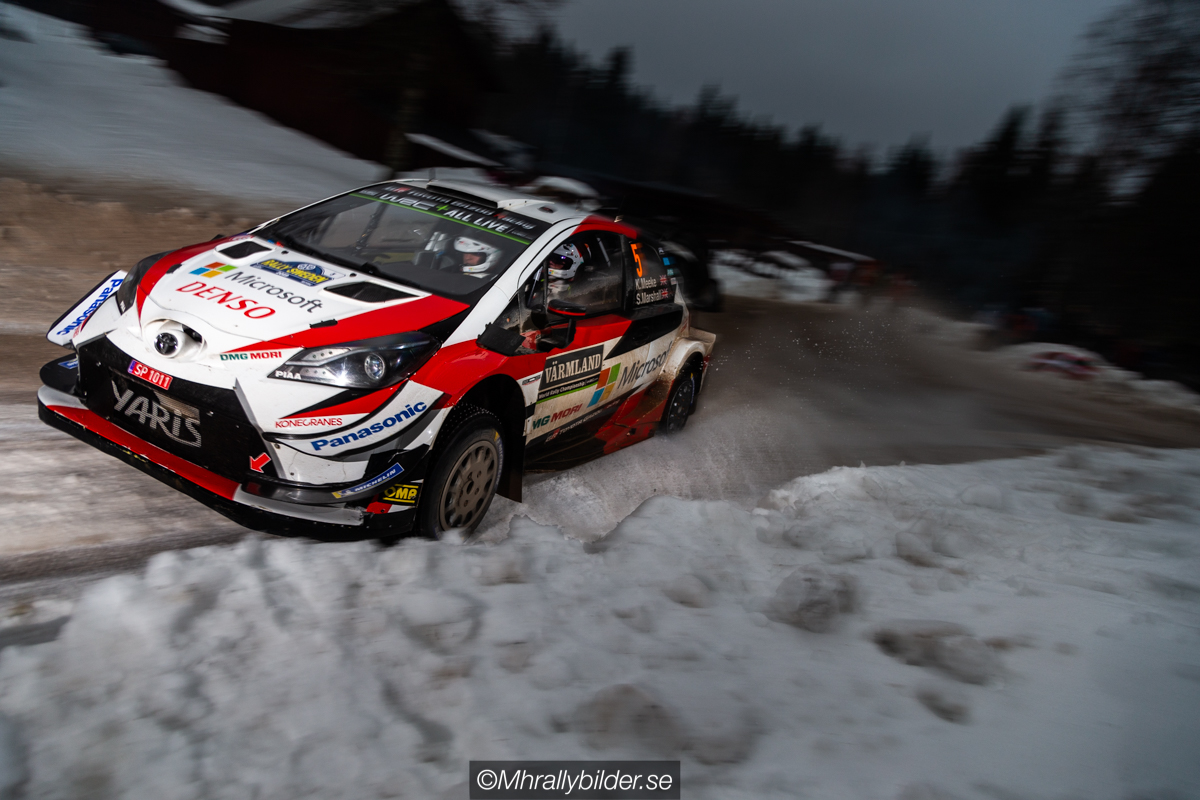 Many thought that Kris Meeke's time in a WRC car of latest spec was over last year when Citroën got bored of building new cars all the time, I admit that I thought the same, but I also had that feeling that he wasn't quite done yet.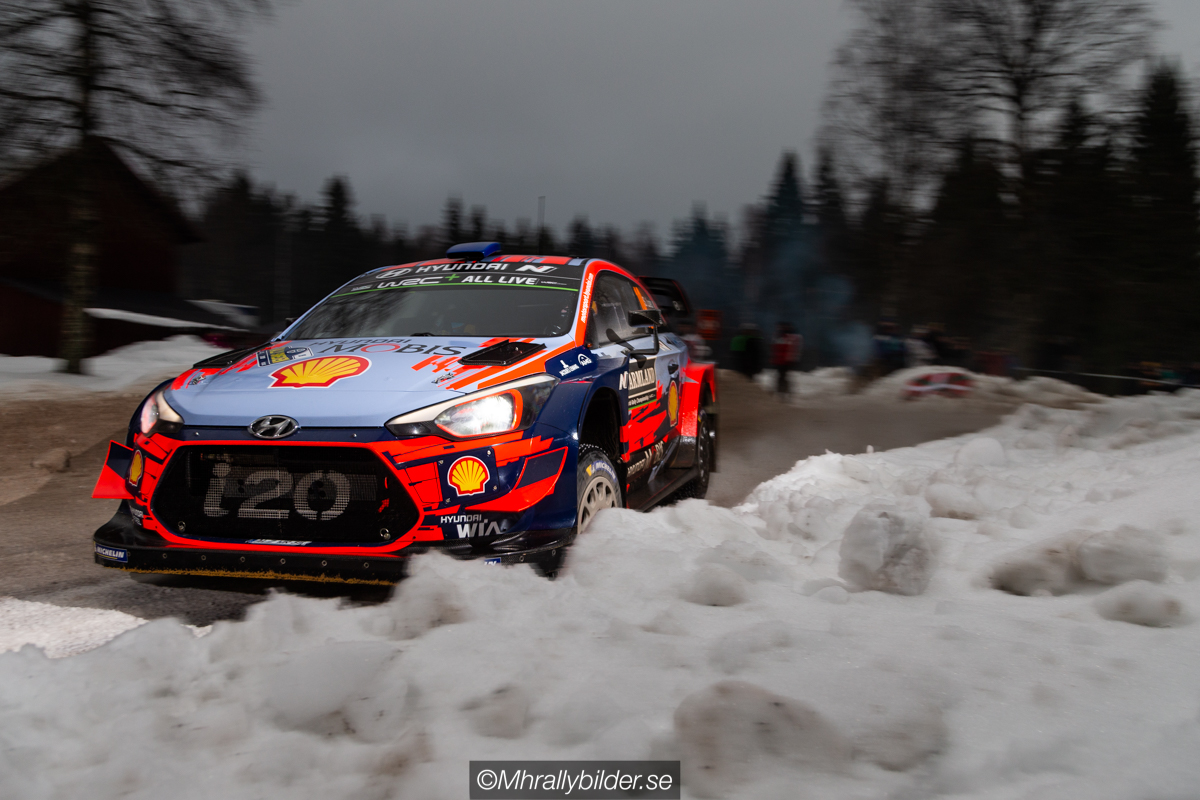 Speaking of not being done yet, Sebastien Loeb and Daniel Elena, without doubt my favorite duo in WRC! Just their personal number for this year is worth a mentioning, they chose 19, because they have 1 JWRC/S1600 championship victory and yes you were right, 9 WRC championships!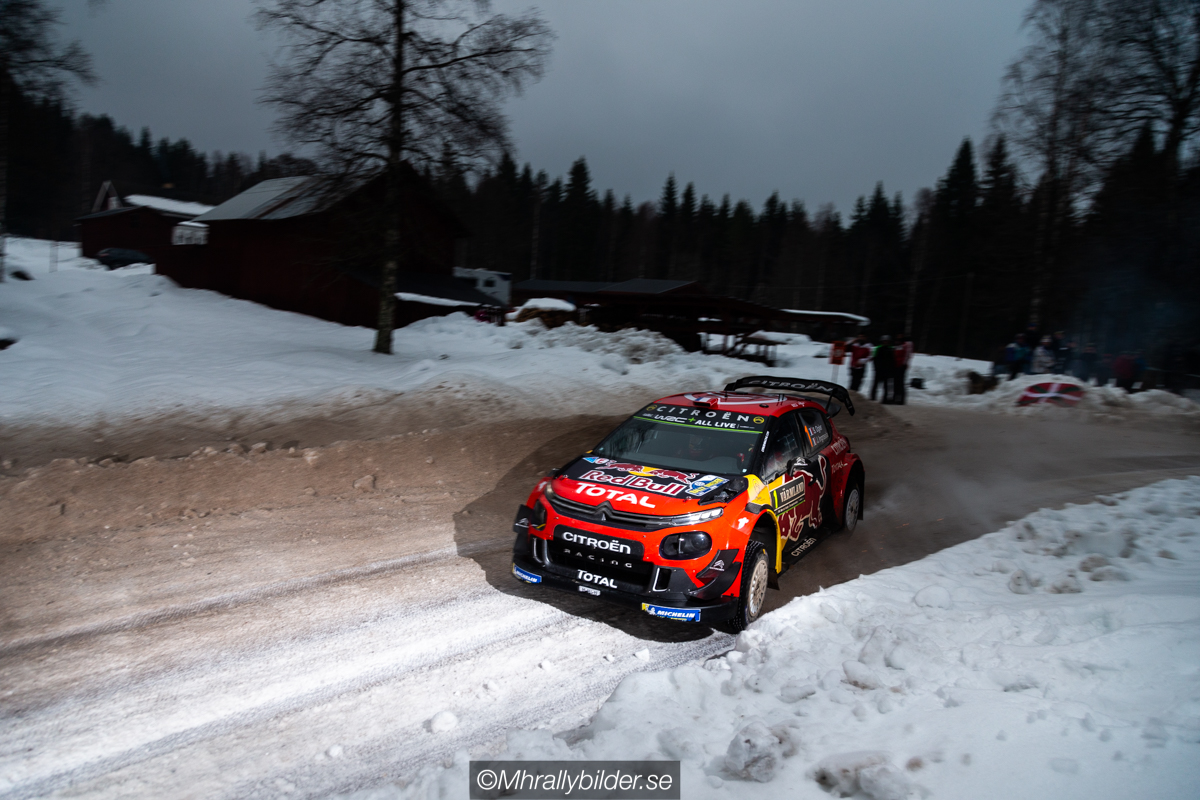 From one Sebastien to the other, after two years at M-sport and in the Fiesta he decided to go "home" to France and Citroën, and to be honest I think this shows his great skill even more, because he is competitive in this too, just as he was when he first sat in the Fiesta two years ago!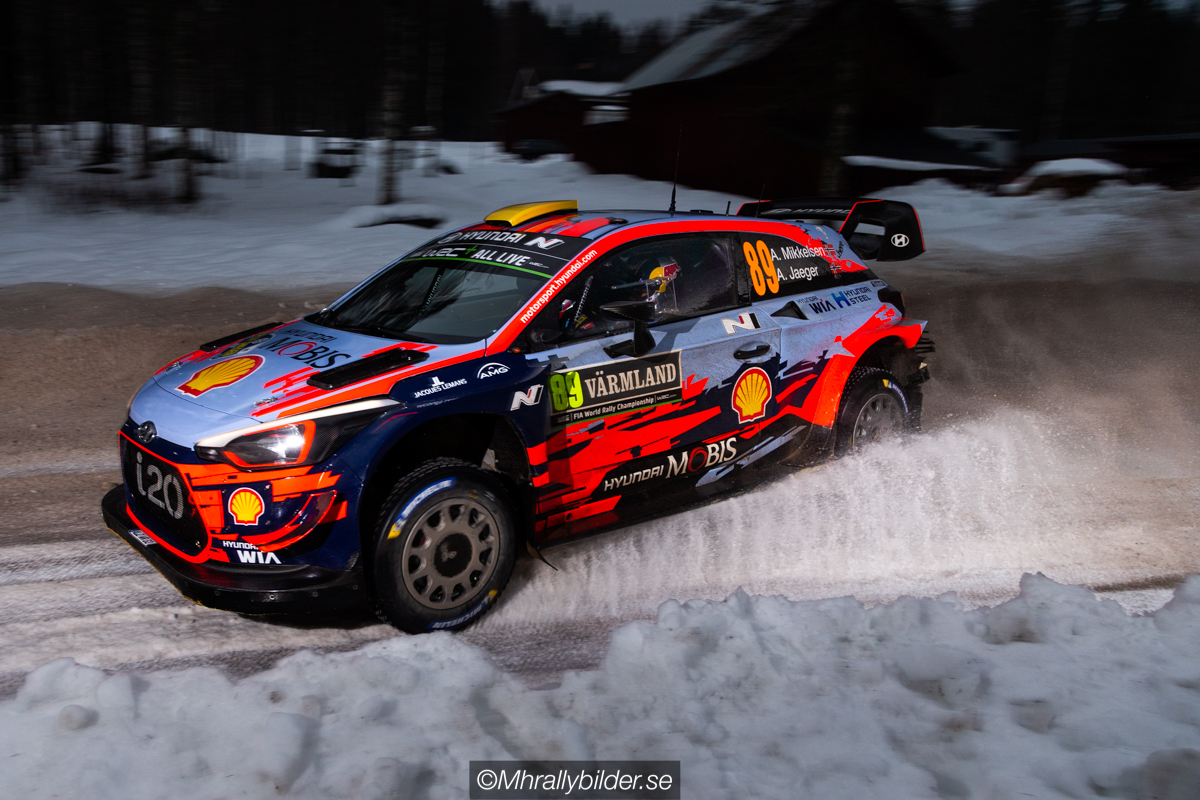 Here is a man who hasn't had much go his way since he signed with Hyundai, poor Andreas Mikkelsen! He must be having a really tough time now with all his bad luck!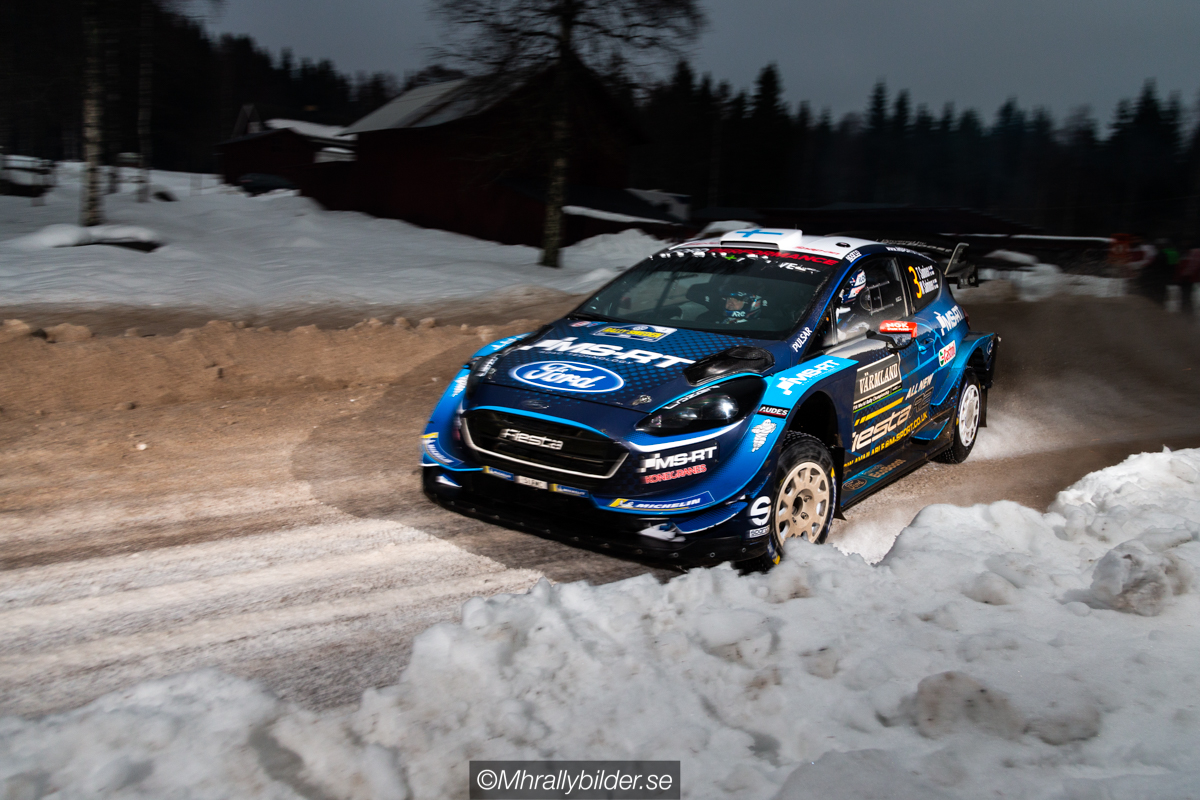 Speaking of bad luck, Teemu Suninen had an off on the Hagfors stage when he was in the lead for the first (?) time ever during a WRC event, so devastating for him!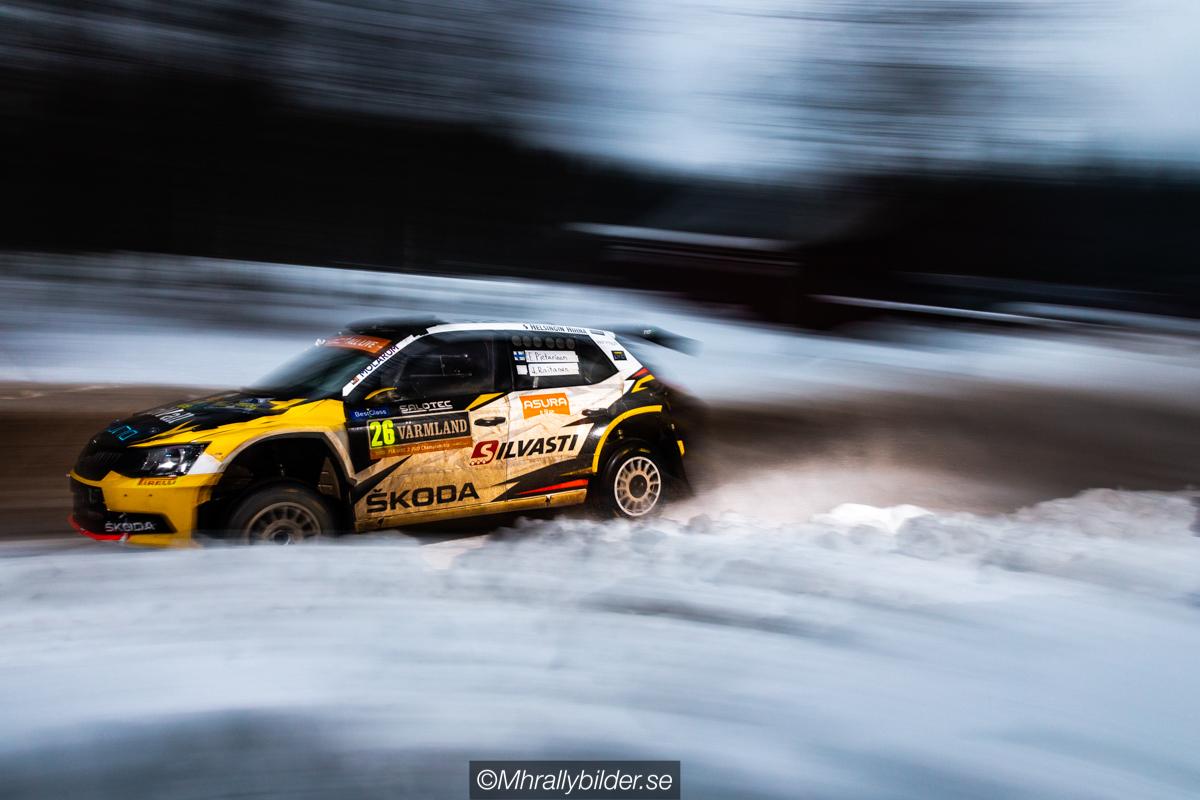 This is something I would never dare doing if I had shot film (I don't even know if it had been possible), but dropping the shutter speed to really slow and then use the flash to "freeze" the car!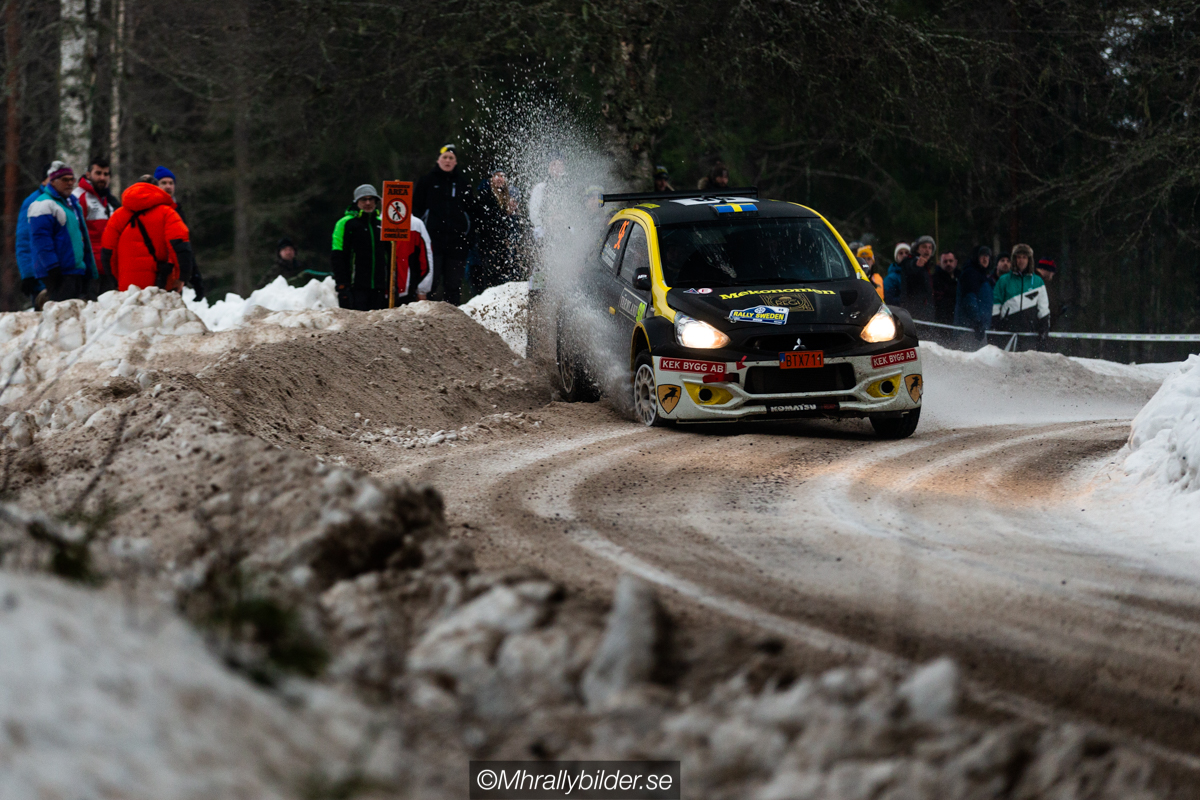 Some drivers were driving more on what they saw than what the co driver just said, which does make for interesting shots thats for sure!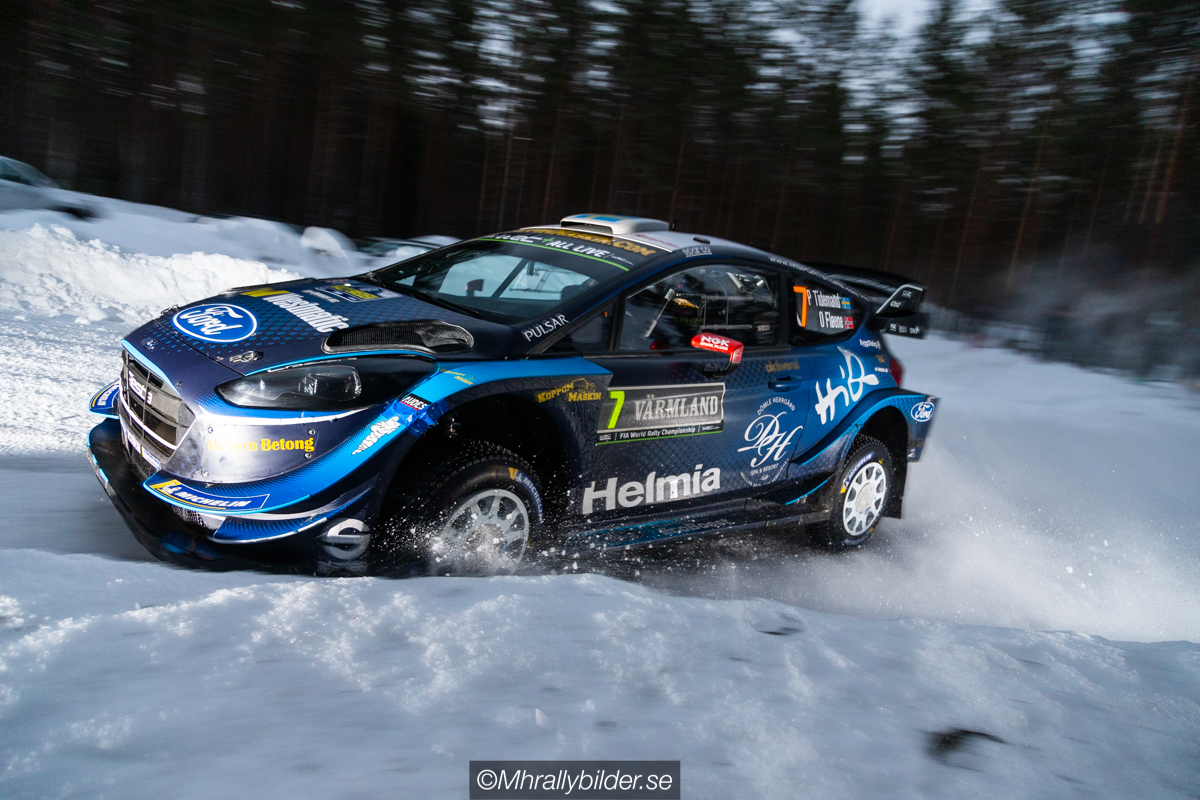 During the Sunday morning I got the brilliant idea of running 2km just before the start of the stage, running 2km is not a huge problem in itself, in the summer, wearing proper clothes for it, but in the winter, dressed to be warm even if not moving for a while being outside and with a 10kg camera bag on the back, it gets quite tough rather quickly!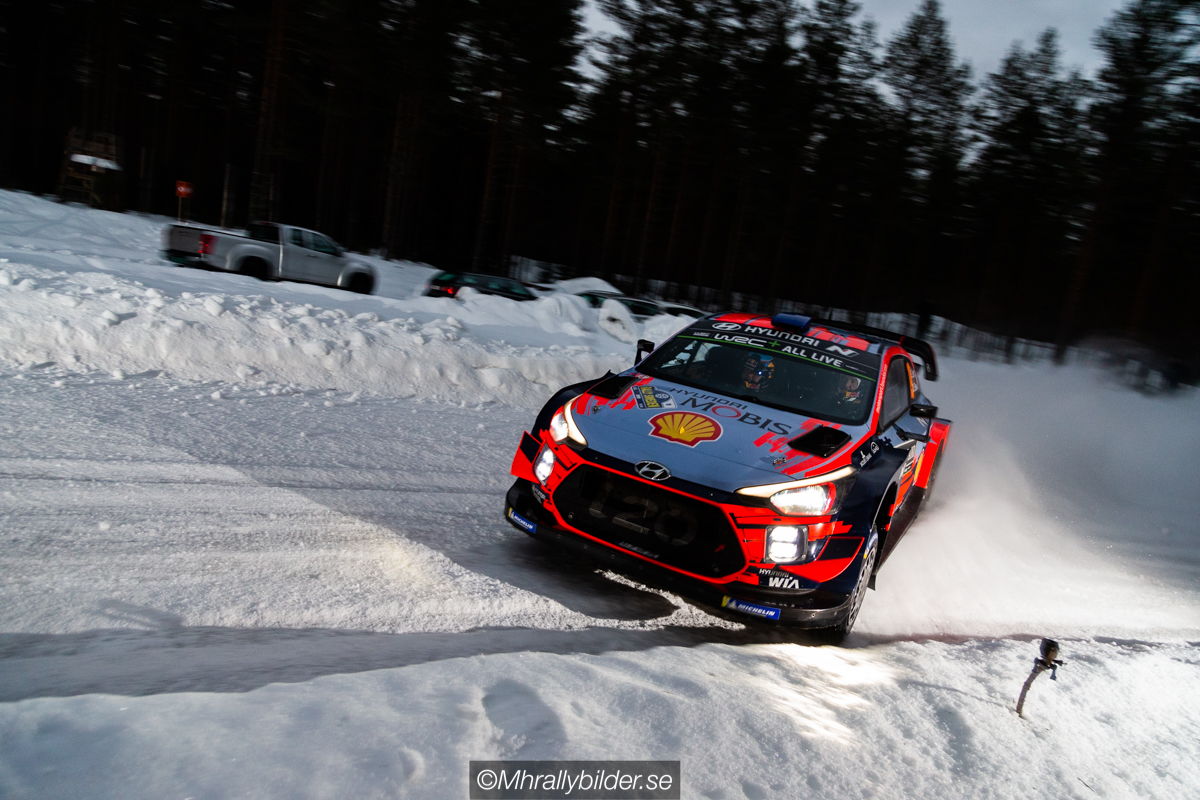 When I finally got to the corner I had made my mind on what I wanted to get out of the corner, sadly for me some people arrived after me and decided to put up speedlites and shot with a wide angle lens, all this would've been perfectly fine if they had wore say..black or grey jackets..They were bright blue!!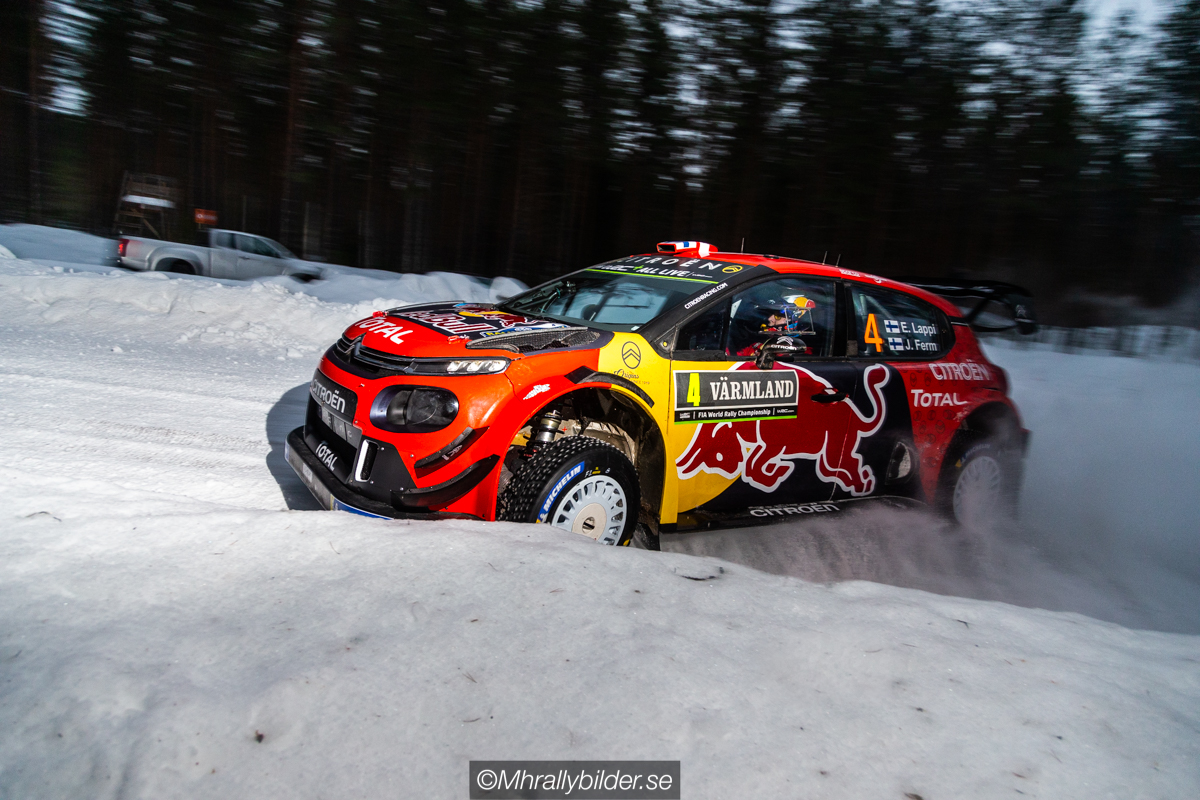 So I had to think of a plan B really quickly (since it was the last day so I was on a shortage of time), so I did the best thing I could think of, get the flashes out myself and try to do my best with it!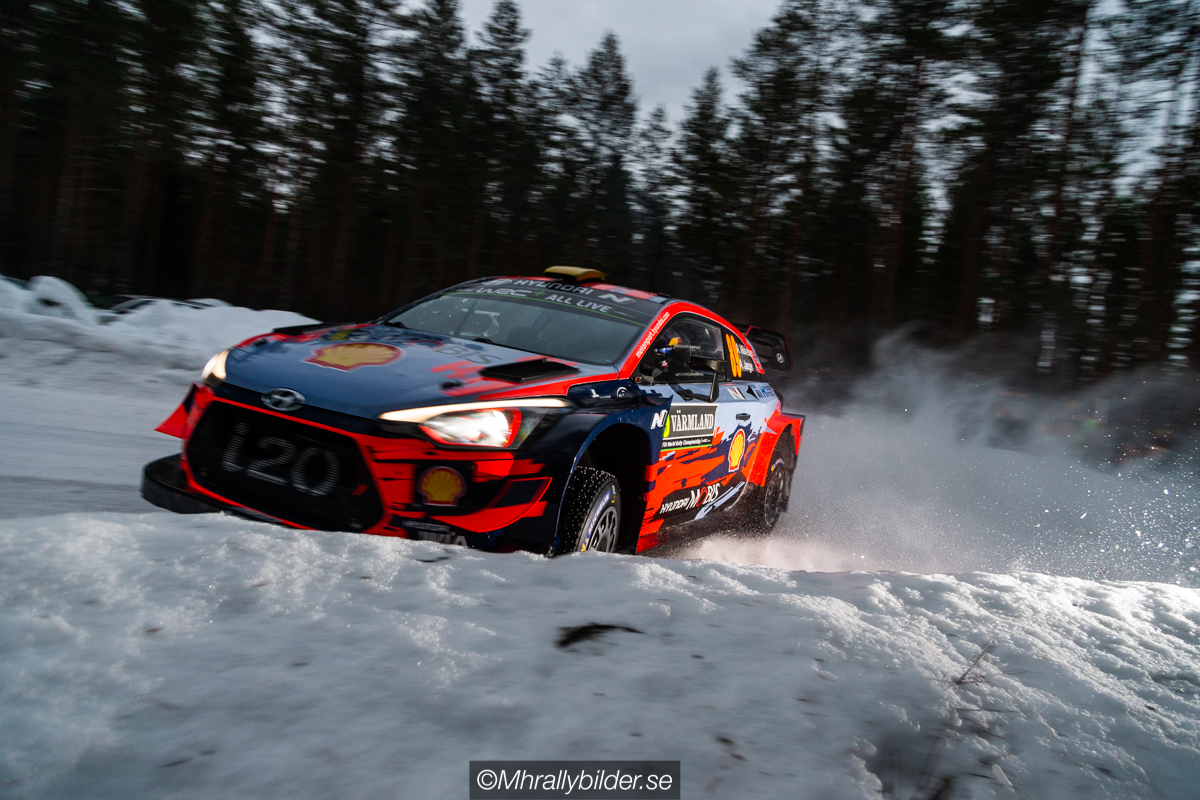 Luckily for me the drivers were absolutely on it here, which made it both easy and hard for me!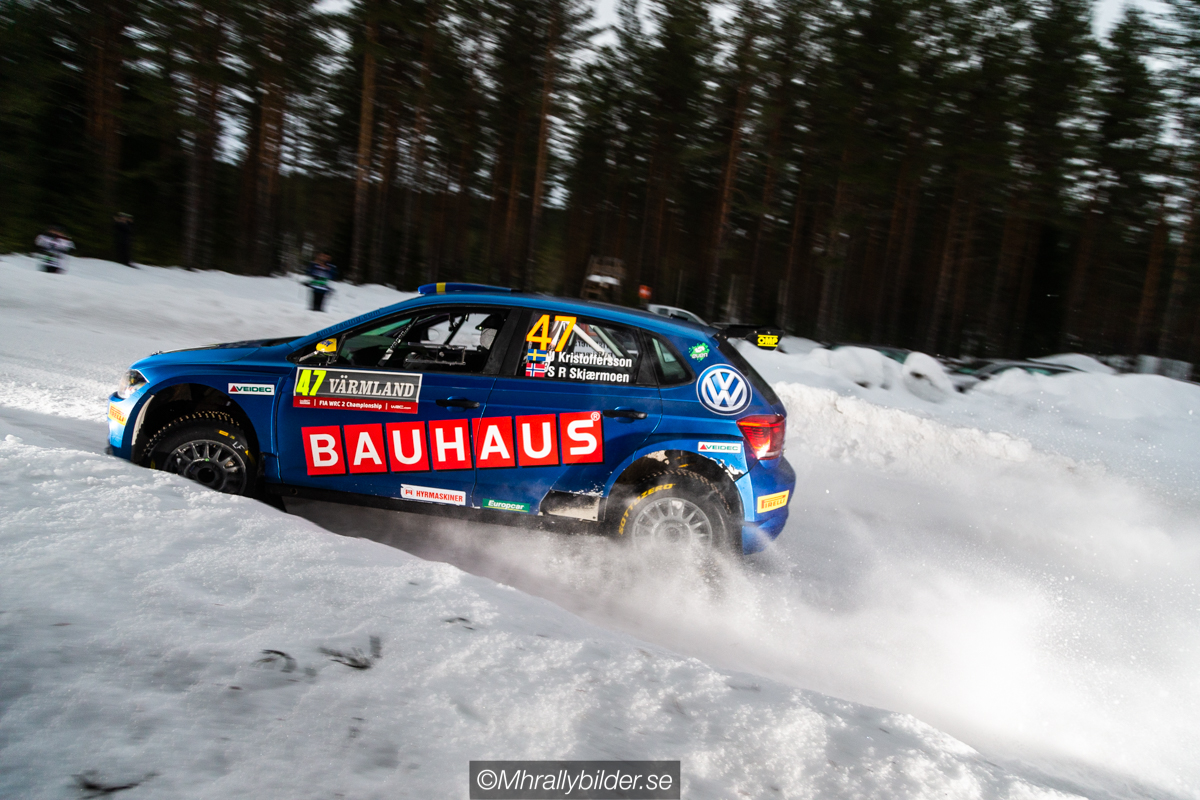 It got easy because I knew that almost no matter what I did I got an exciting (in my eyes) picture, it got hard because I knew they were driving so close to my "operating window" so I wasn't always sure I got the whole car in frame!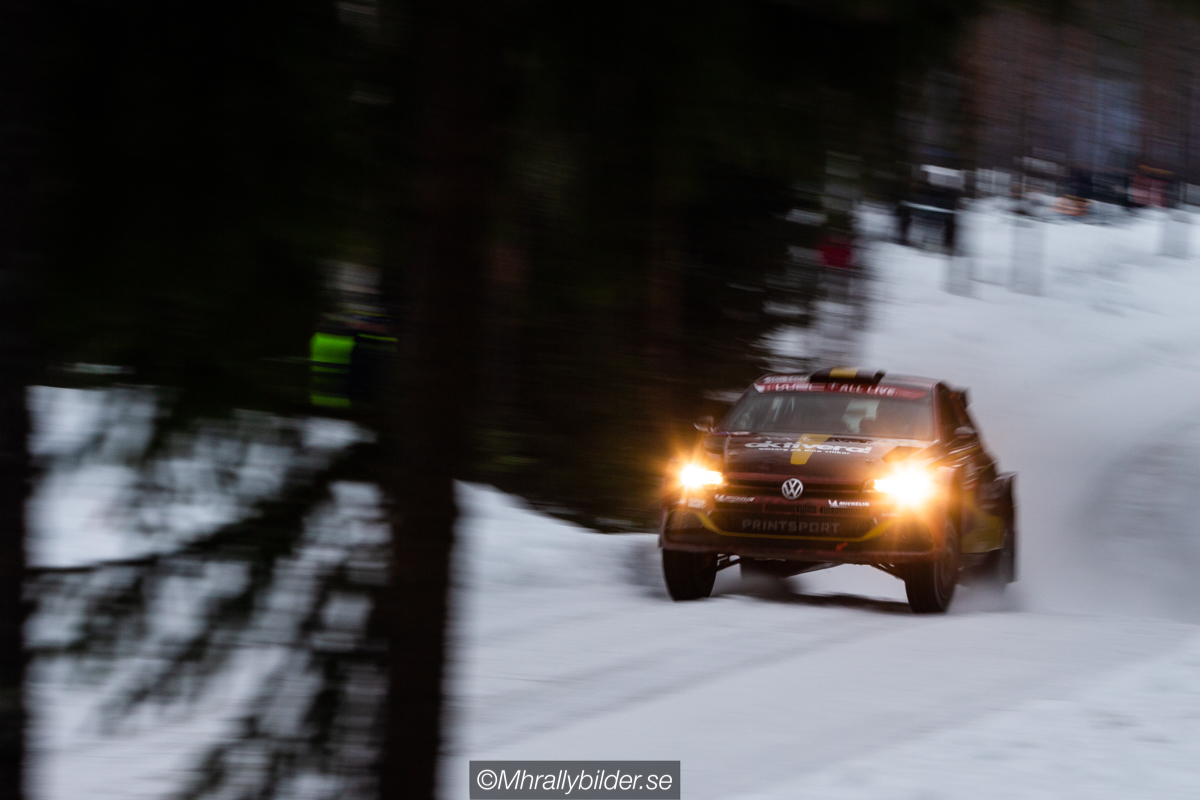 As we got further down in the field I put the flashes in my bag and put on the long lens and start mess about with longer shutter speeds again!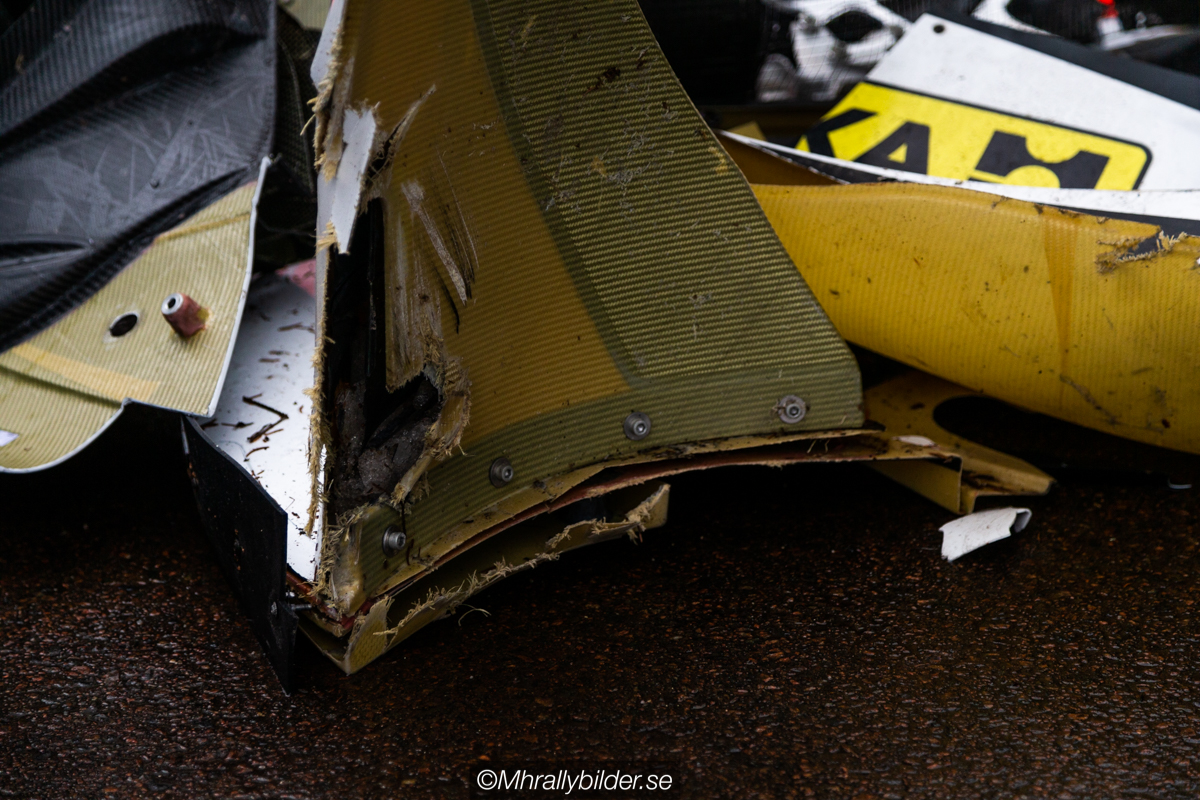 After we had been out on the first stage of the day we headed towards Torsby and the service park, the very nice setting during Rally Sweden with the Power Stage running next to the service park makes it great, in the essence that you can have a walk around the service park first and then go watch the stage, or do what I did, go and have a look at the service park and then grab a front row place at the finish ramp! On my way there I noticed this pile of carbon fibre and carbon kevlar parts in the same spot as Marcus Grönholm had as his spot during the rally!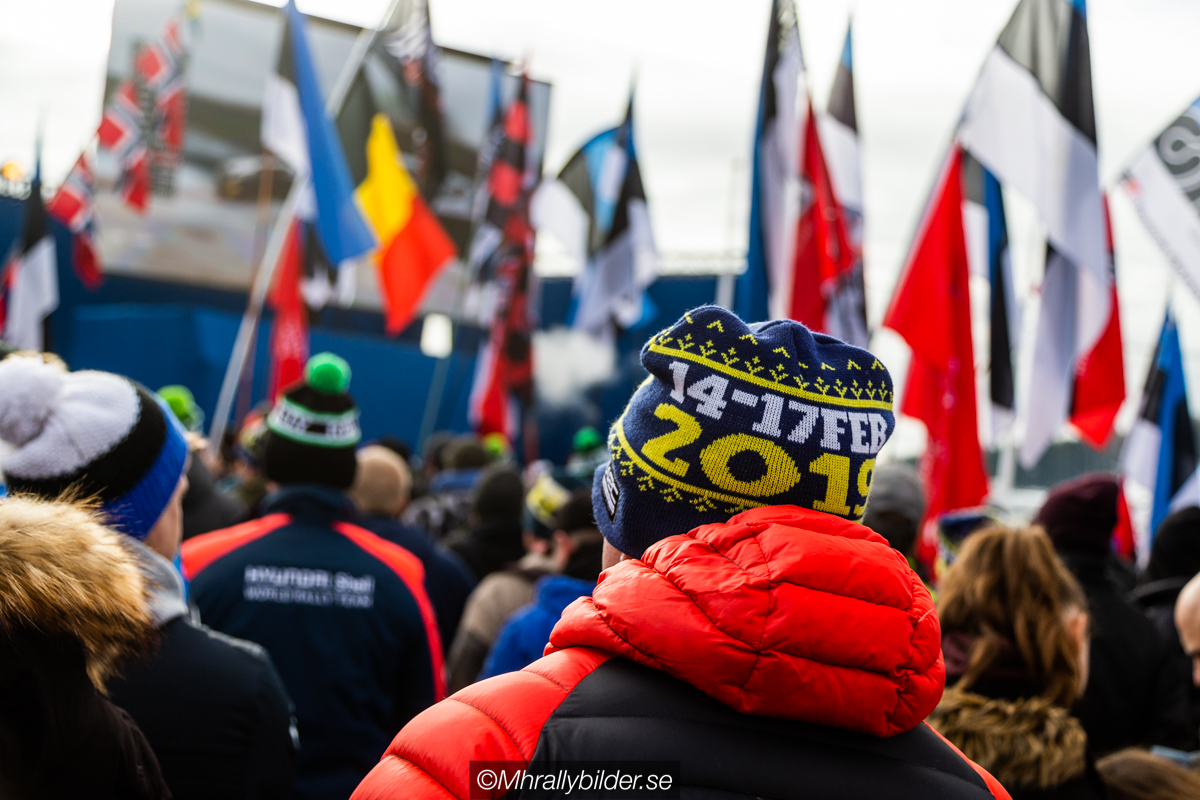 After I had spent way too much time looking at broken car parts I made my way towards the finish ramp!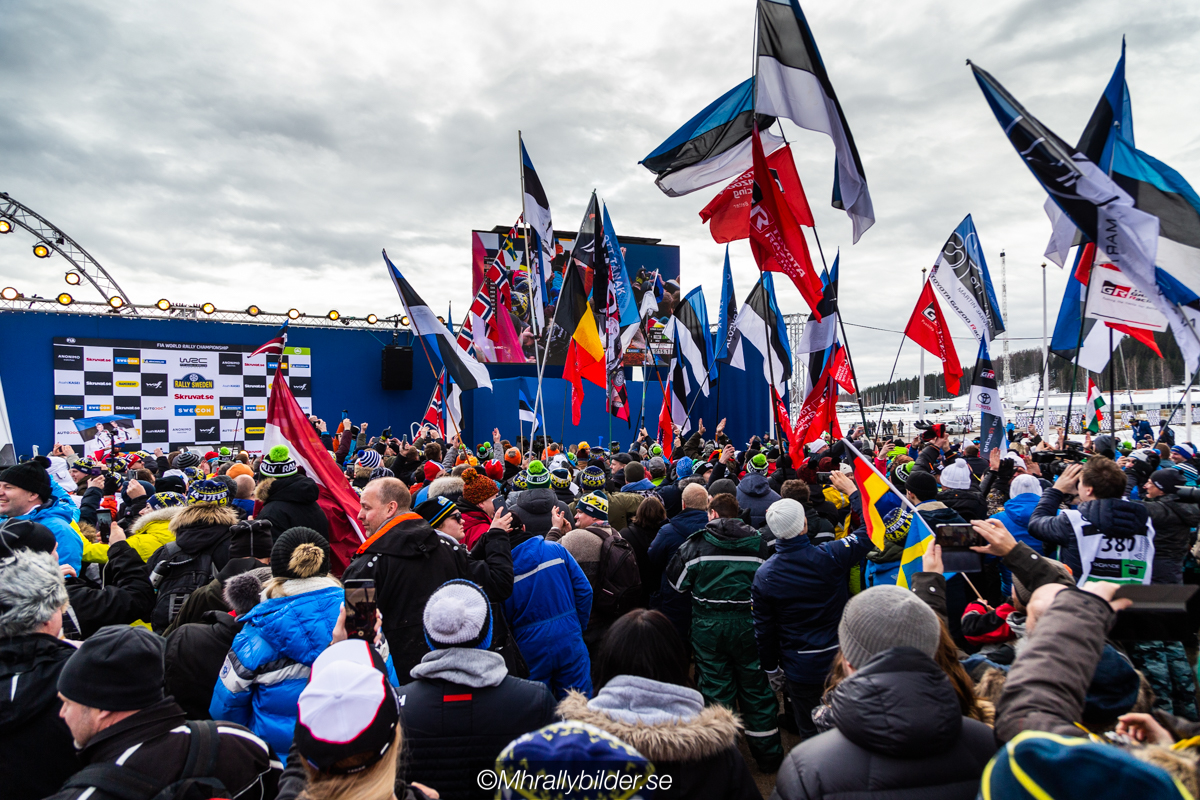 So much people in such a small area, most of them from different countries and with different favorite drivers, and not a single fist fight, is it WRC that has weird fans or is it every other sport that has?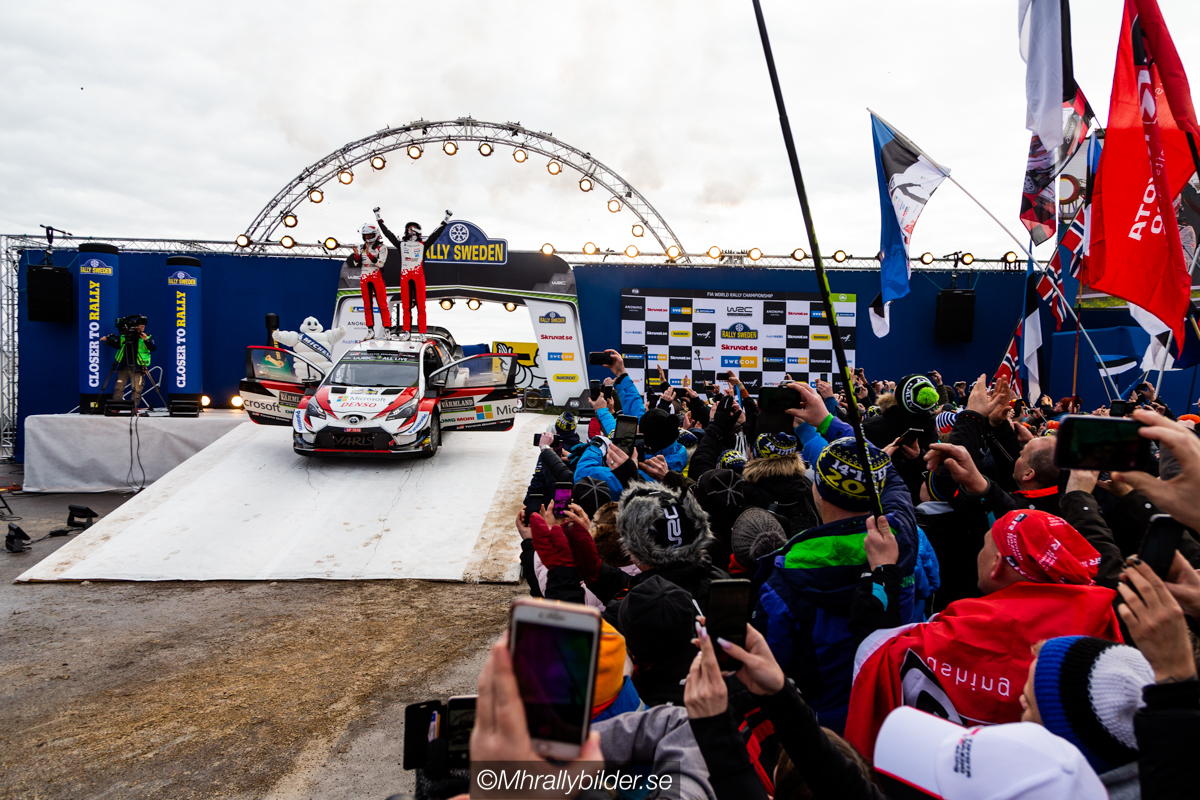 After a while when Ott Tänak had crossed the finish line I almost thought all hell broke loose, because what I hadn't noticed earlier was that many of the flags were either Estonian and/or Toyota Gazoo Racing flags, so it got pretty lively as Ott and Martin Järveoja rolled onto the stage!
This is my first try at writing a post like this, is it something you want to see more or shall I just do a simple gallery like before? Feel free to contact me with feedback and ideas!