It was long in the works, with a lot of preparation I was there, at Spa Francorchamps in Belgium for the Spa Classic. I was beyond excited for this, mostly because I was in for a treat when it came to the cars that were supposed to be there, and I was also very excited to finally be at this legendary race track.
Friday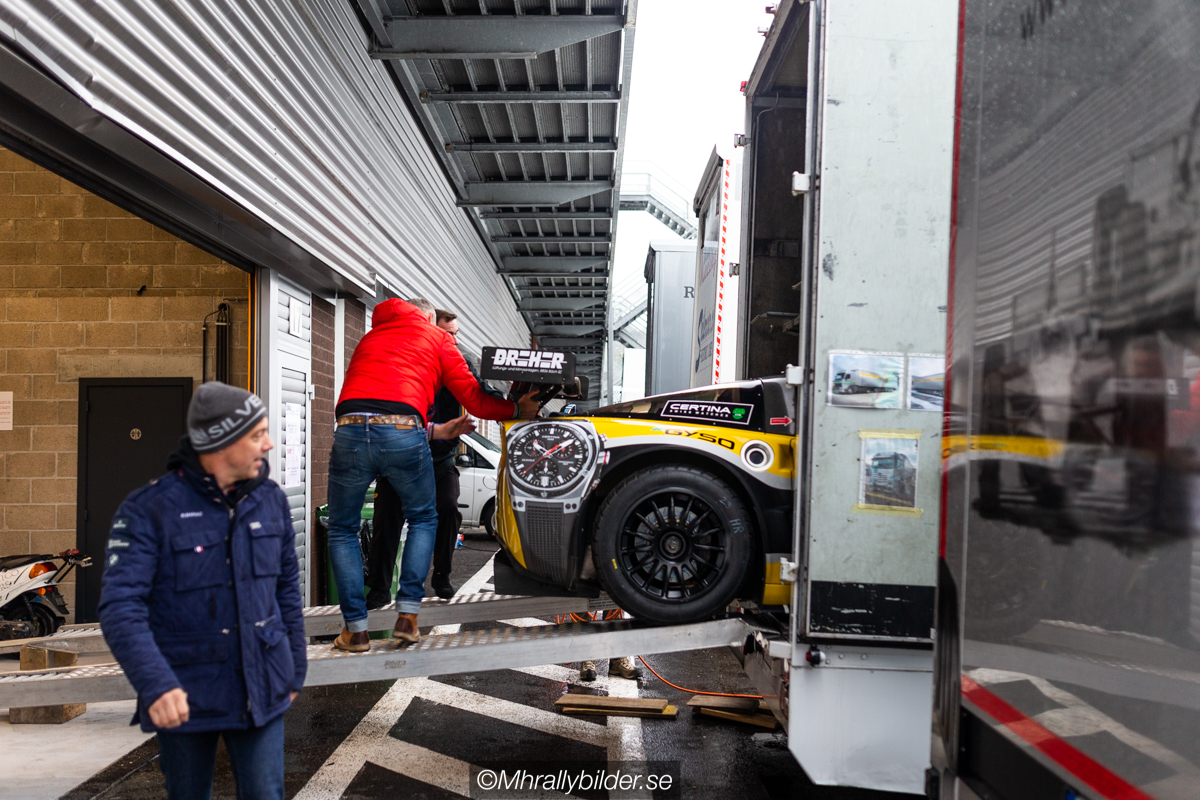 After a good night's sleep at the hotel in Malmedy (just 15min drive from the track) it was time to go to the track and see what's in store for us.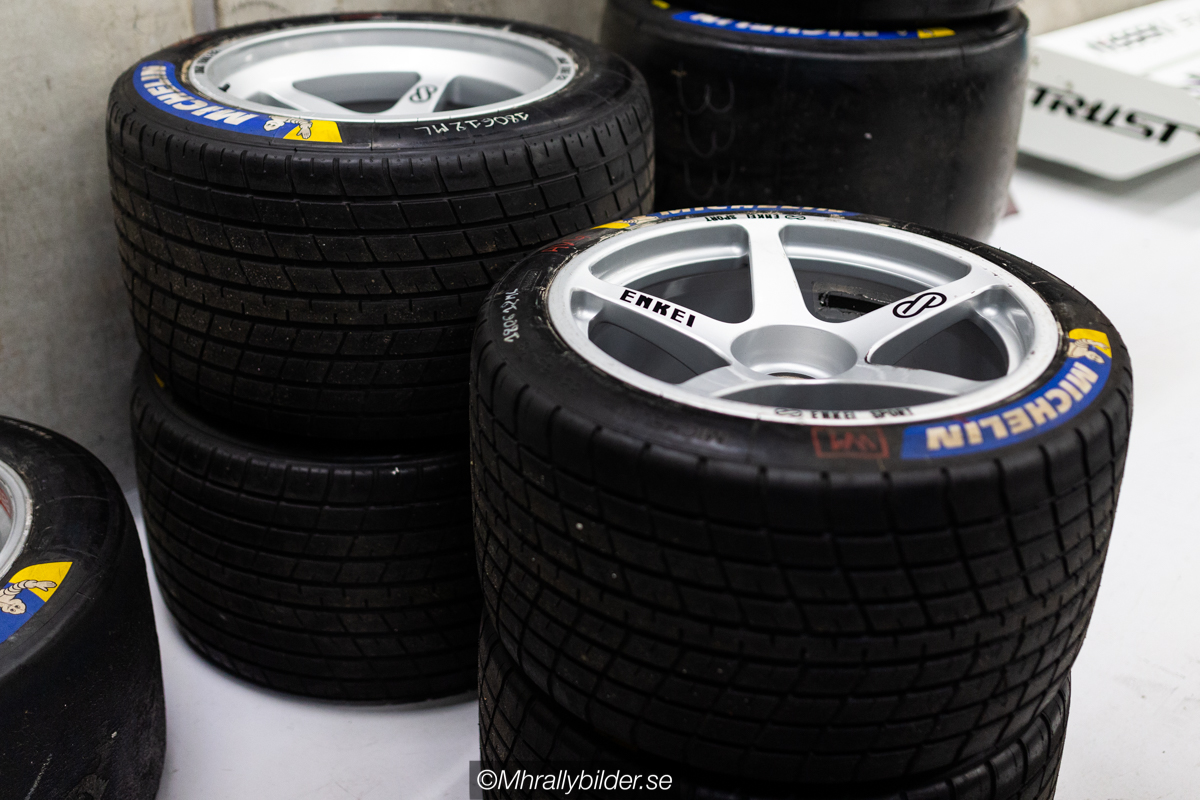 Having entered the track via La Source entrance the logical place to go was to what they call the "F1 Pit", and to my joy that was the place where most of the Group C cars and sports car prototypes were located. Can you guess what car were these rain wheels intended for? (hint, they weren't in their usual colour for the brand)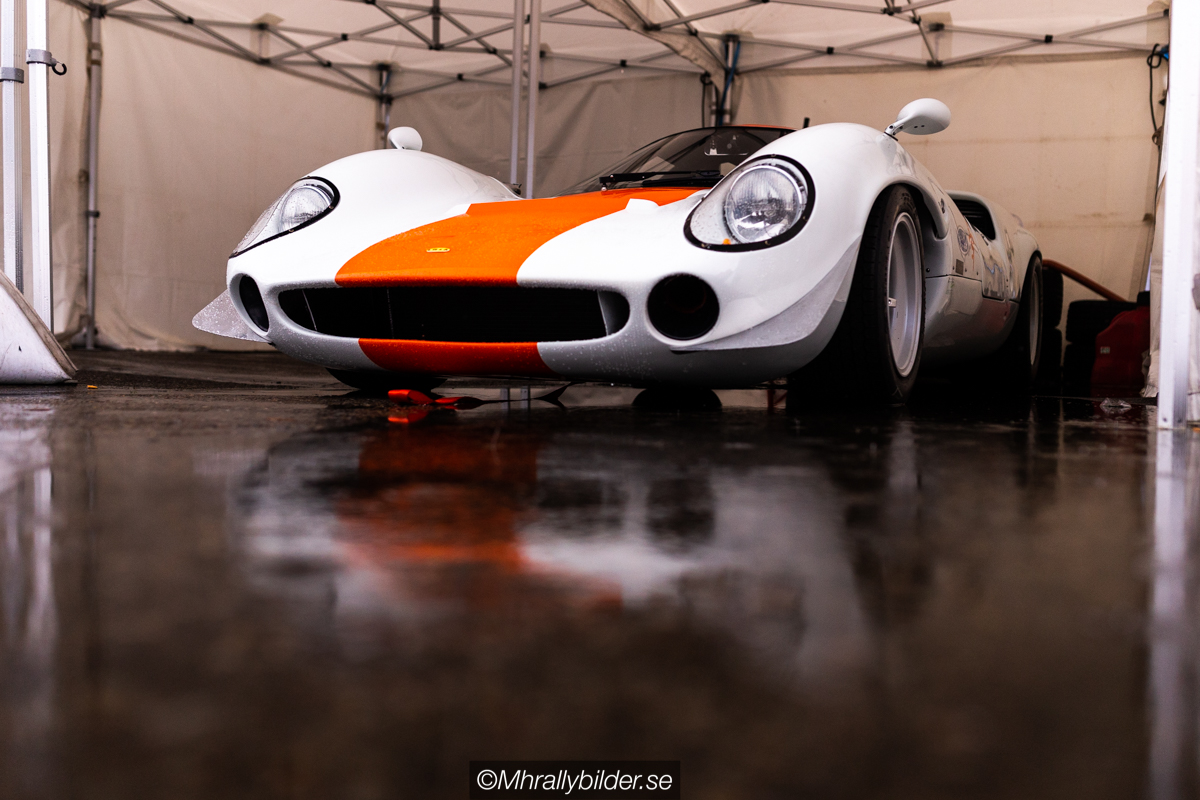 Once I had a good sneak around the pits/paddock area I walked out just to find we were greeted with the infamous Spa weather. Out there in the light drizzle I found this nice Lola T70.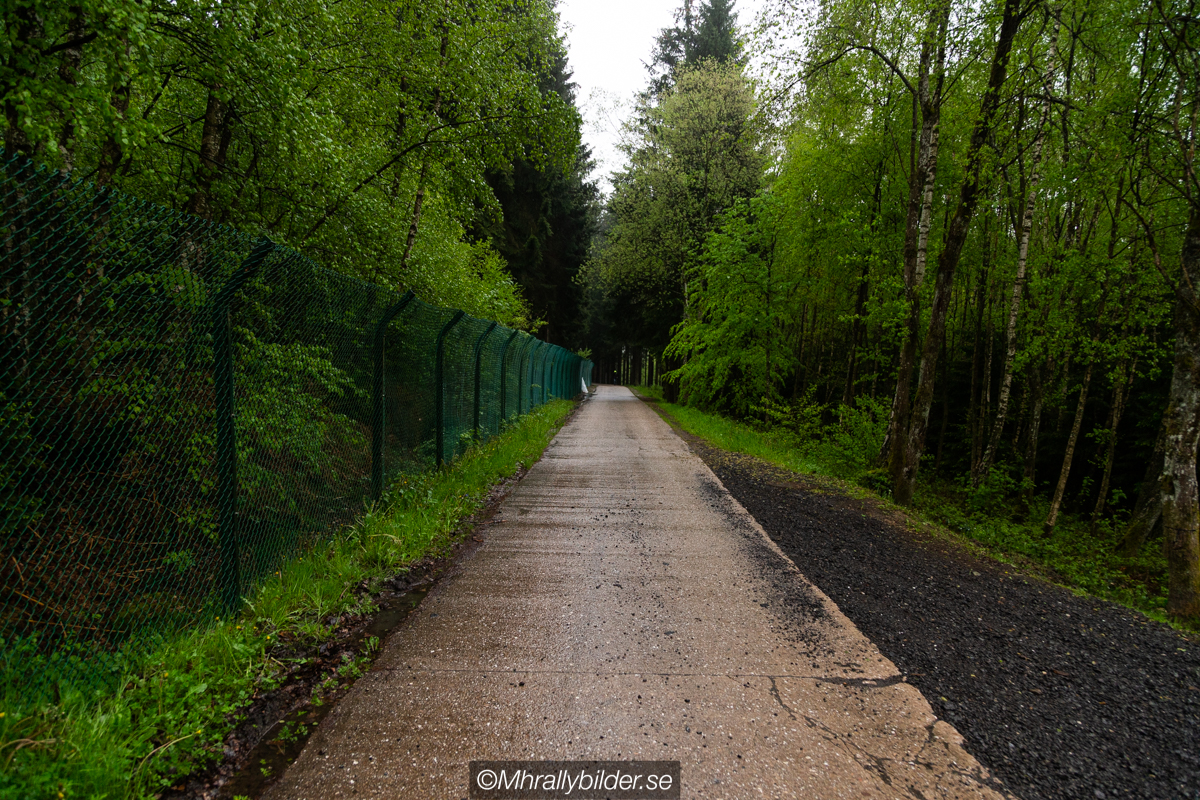 Once I felt I was finished with the paddocks (for now anyway) I took out my phone to have a look at a picture I had of the map of the track. I proceeded towards the far end of the track (Les Combes and Bruxelles). One rather helpful thing I noticed when I got there was that they had signed posts with corner names and an estimated time how long it would take to walk to said place.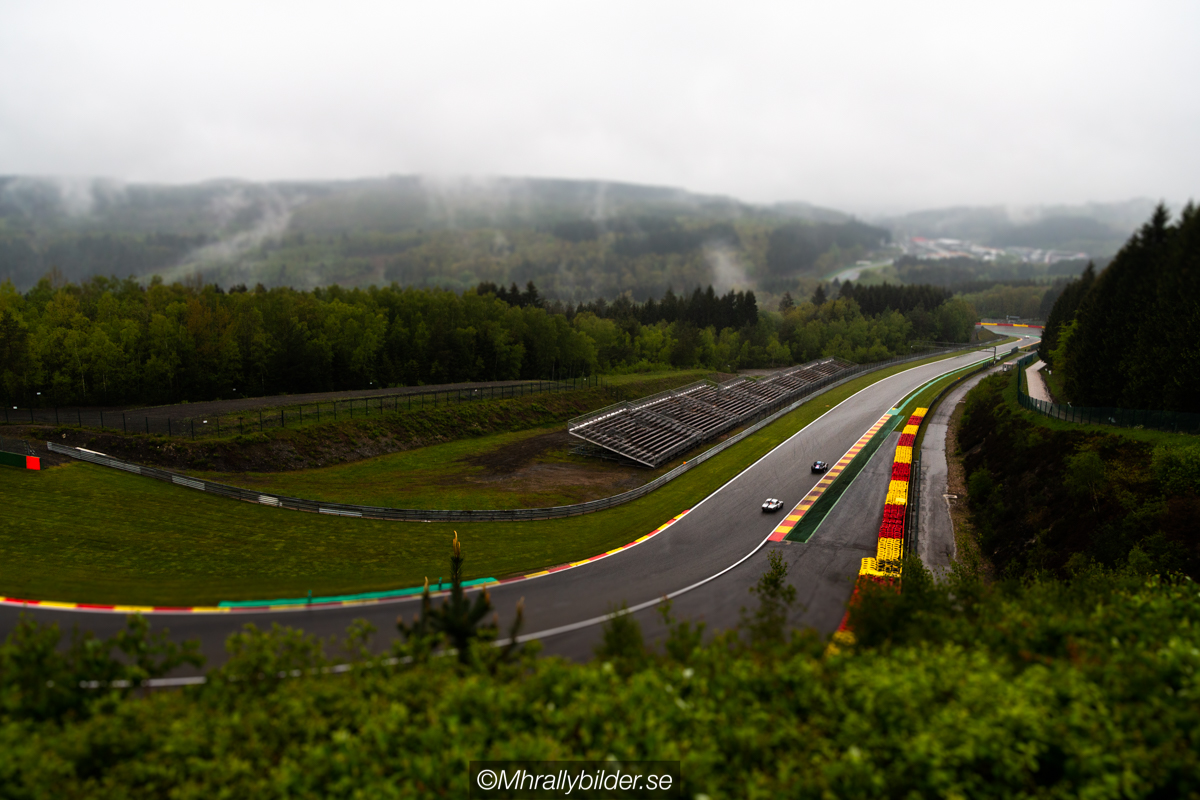 As you can see in this picture it's quite a walk from the paddock to the far end of the track (and this wasn't even at the furthest point, this was "only" at the T9). It took me 22 minutes to walk between the last two photos, and according to the signs it should've taken 20 minutes; so it takes quite some time to get around there on foot. Since the trackside at Spa is either tarmac (very smooth tarmac) or concrete one could easily go about on a bike.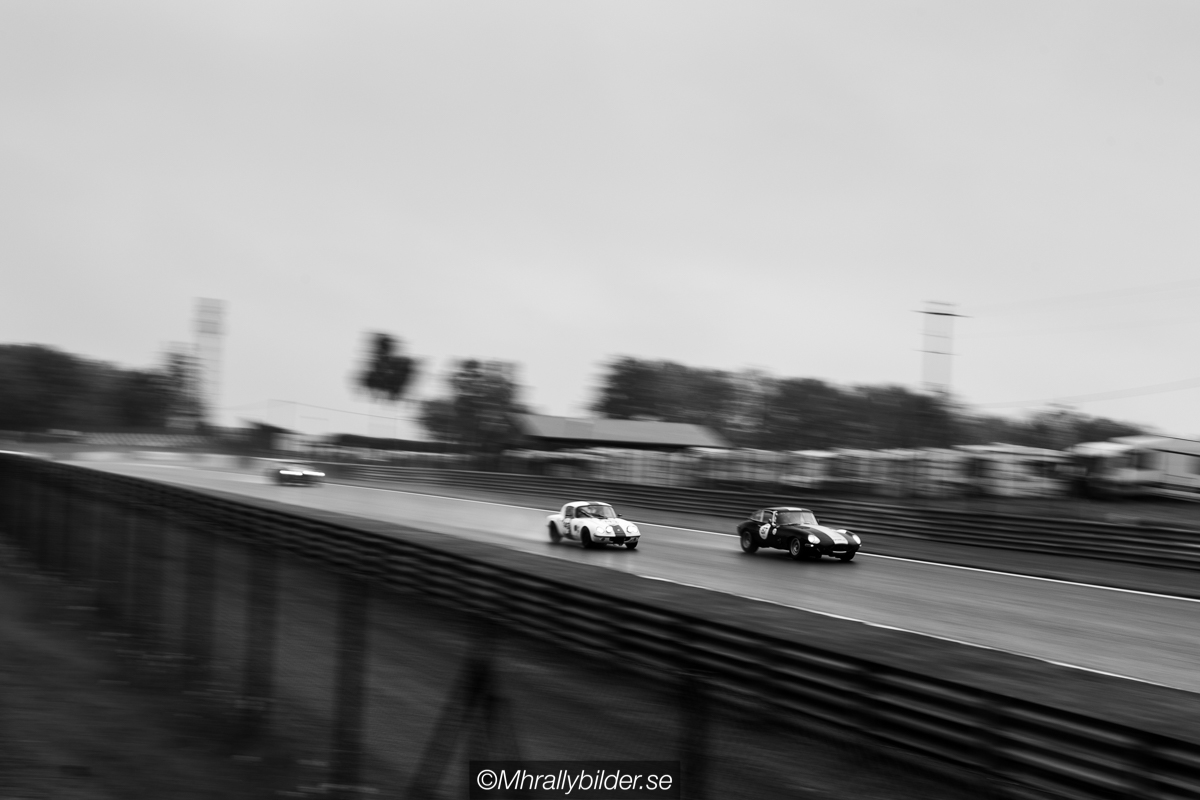 If one isn't afraid to do some bit of walking at a race track (talking to spectators) I can really recommend going to Spa Francorchamps, it is very easy to get around and very spectator friendly all around the track. But with it being so easy to get around is that it tricks with your mind…so you might think that you haven't walked that much, mostly because it's so easy to get around..which can cause trouble..(will come back to that later).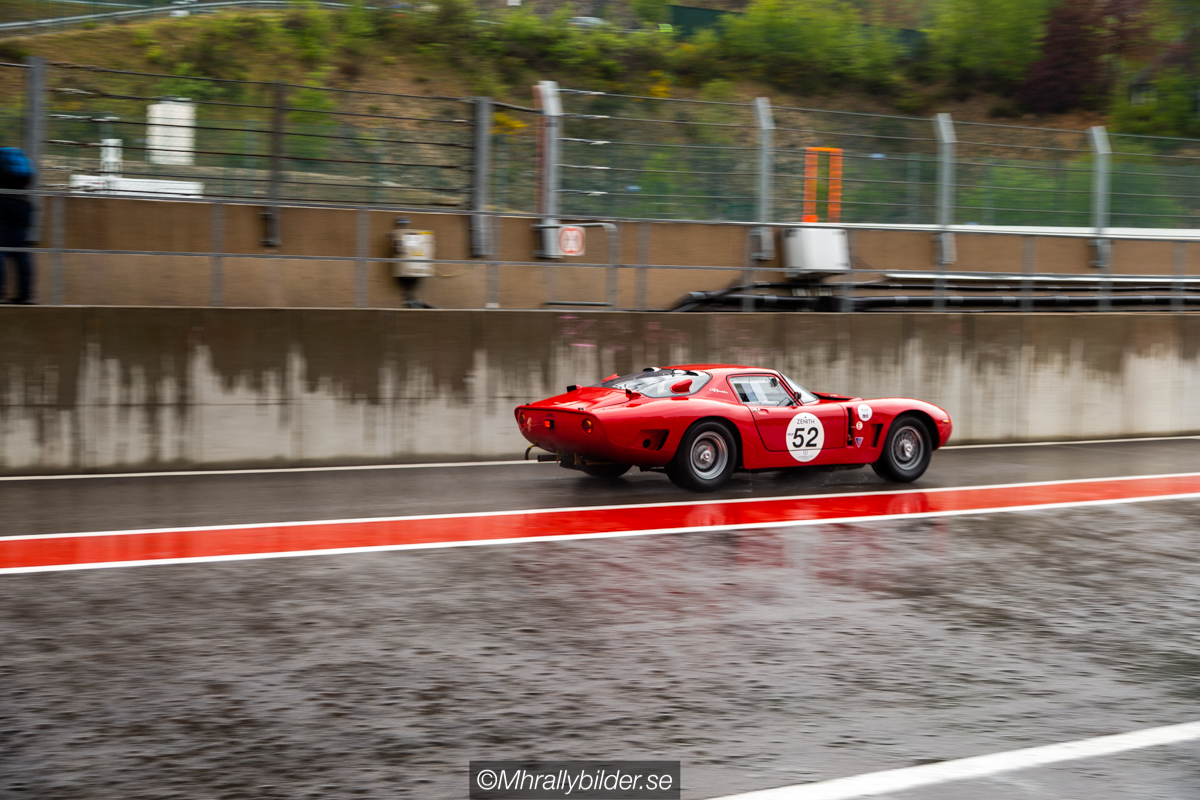 It was a fairly long stint so I made my way back to the paddocks to take a few more photos of the cars as they were coming into the pits (a bold move to make, it could've resulted in nothing, but luckily this beautiful Bizzarini 5300 GT came through the pits at the right time for me).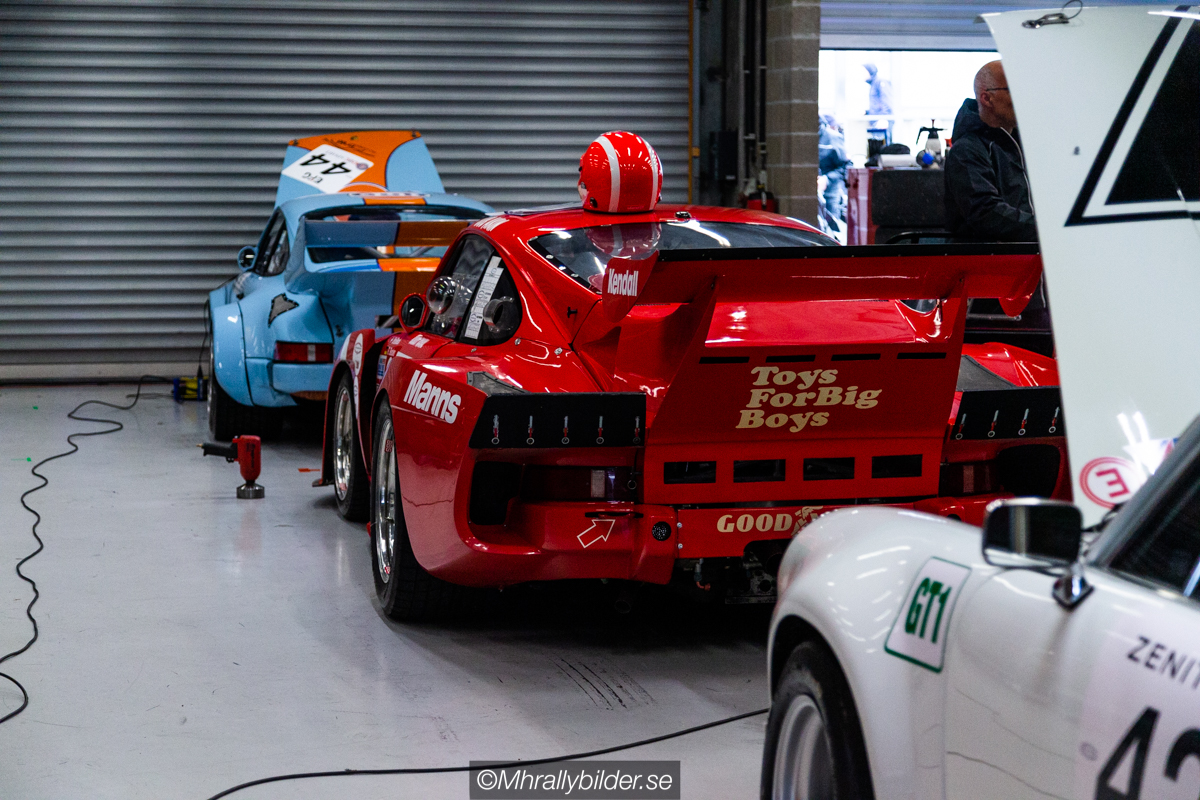 After having stood out there for another 10 minutes achieving absolutely nothing, I went inside the pit garages. As I set my foot inside I was greeted with three very different  Porsches, all roughly based on the same base. I can confirm that the general stereotype of red cars being faster is in fact – true, they are VERY FAST!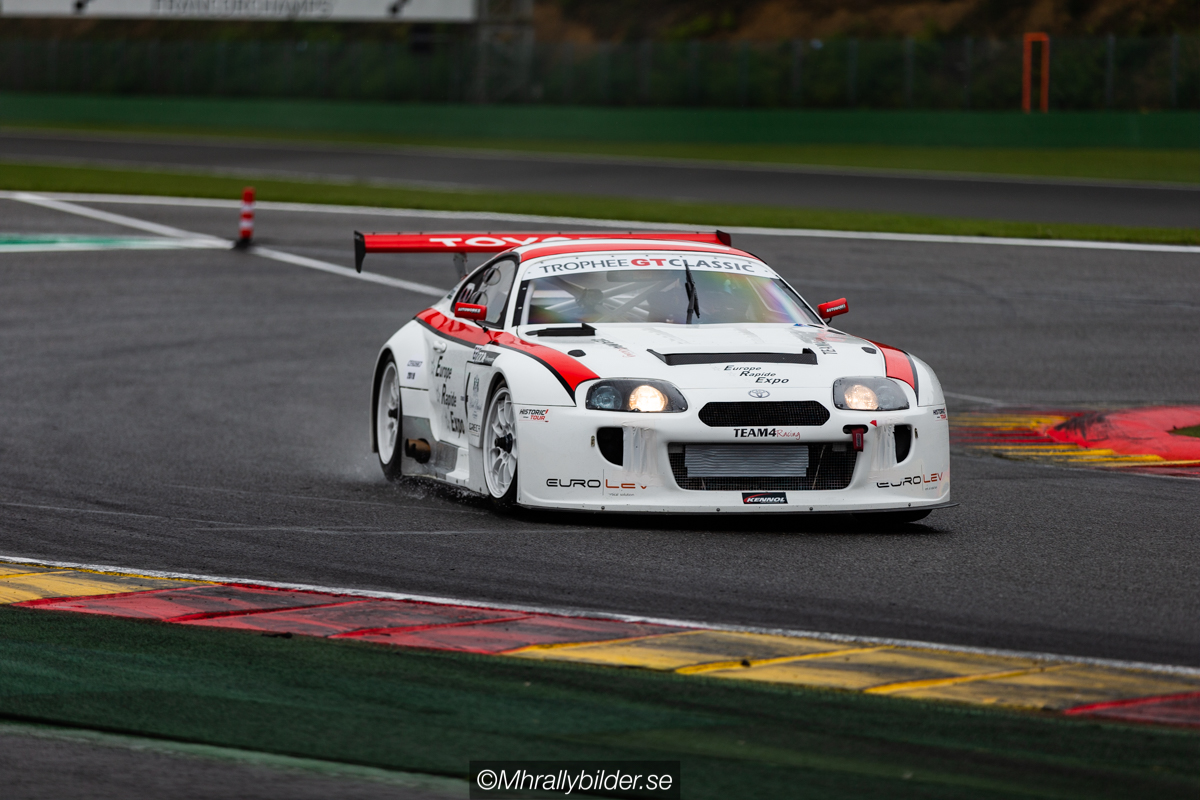 After I had walked around the pit garages for a while I made my way to the last corner of the track for the Endurance Racing Legends class's first practice session of the weekend. Out on track I saw a familiar sight in the distance making its way towards the Chicane (which is the name of the combination of corners at the end of the lap): a Toyota Supra A80 built to go fast, and it was very quick! It also provided some lovely noise and some pops on upshifts.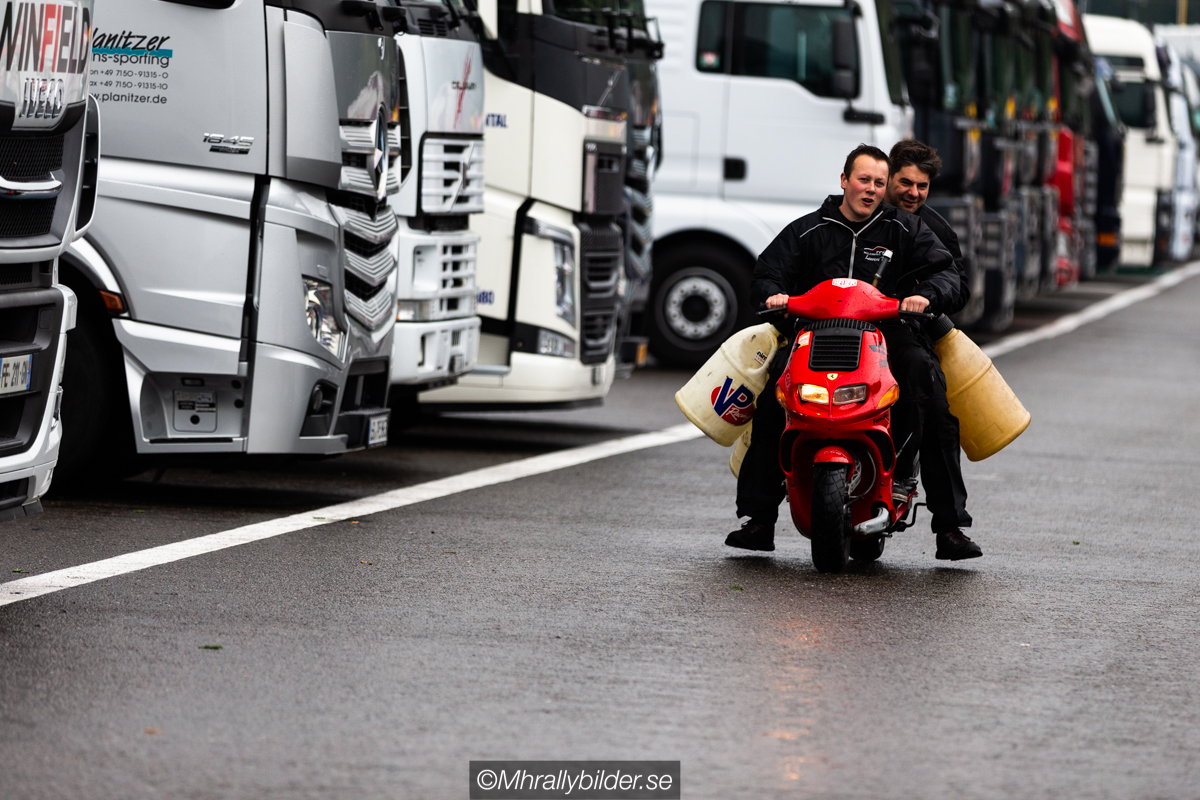 After having some support/help from Marcel Langer I went out into the paddock to try and capture some people too and not only race cars, and the first thing I see is these two gentlemen on scooter on the way to get some more fuel.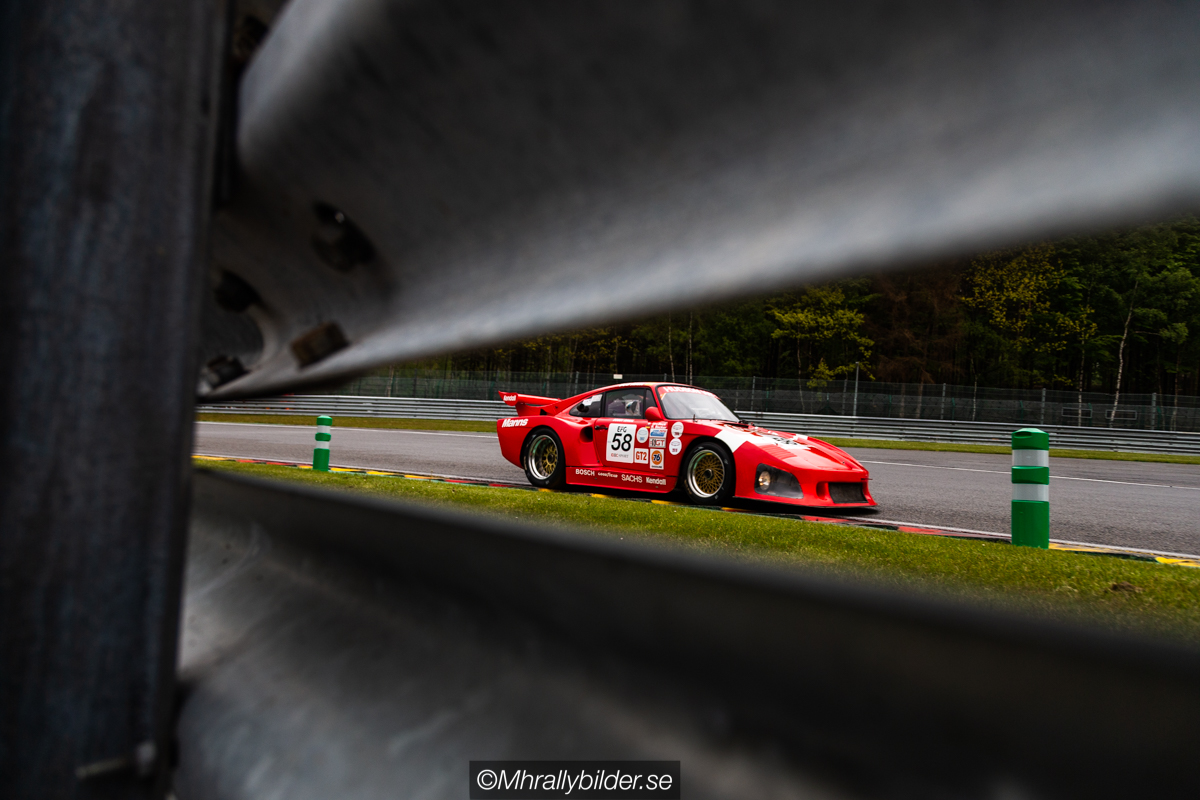 As I described earlier it's very easy to get around the Spa, so one doesn't think too much about how far the next corner really is. This was shot at T5 after the long Kemmel straight, which now I can confirm was a very long walk..
At this moment I couldn't believe what was happening; I was watching Group C cars go almost flat-out at the Spa Francorchamps. That's about as much of a "pinch-me moment" as it gets in my book! It was a childhood dream come true; growing up hearing all about the marvelous Group C cars that made sports car racing exciting in the 80's and early 90's, and finally to see them out on one of the most well-known racetracks in the world was a very touching moment.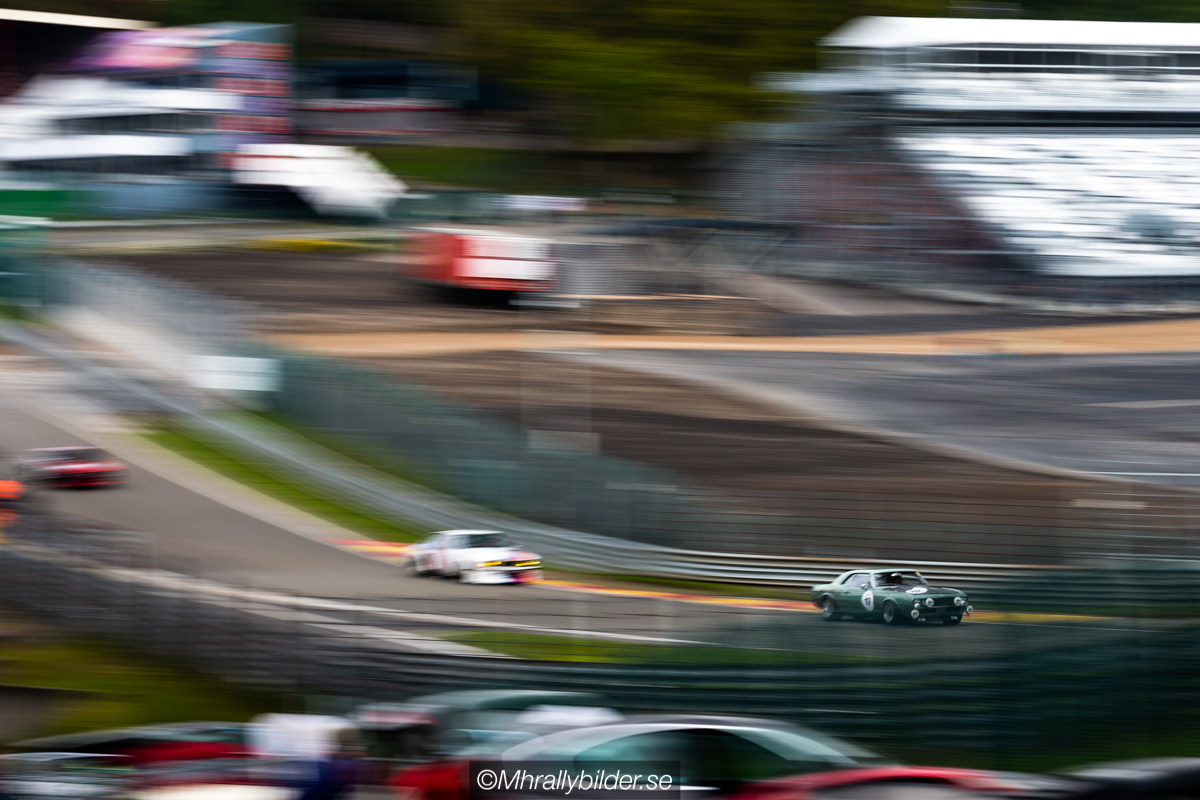 Speaking about "pinch-me moments", I made my way back to the Eau Rouge (and as I write this I still get the chills down my back) and I remembered someone (sadly can't remember who) made a picture like this from the WEC Spa 6h that was held just a few weeks prior to this. I also decided to give it a go to see how it would look on these historic cars, and I think it works just as well on this as it would've done on any car from the WEC cars.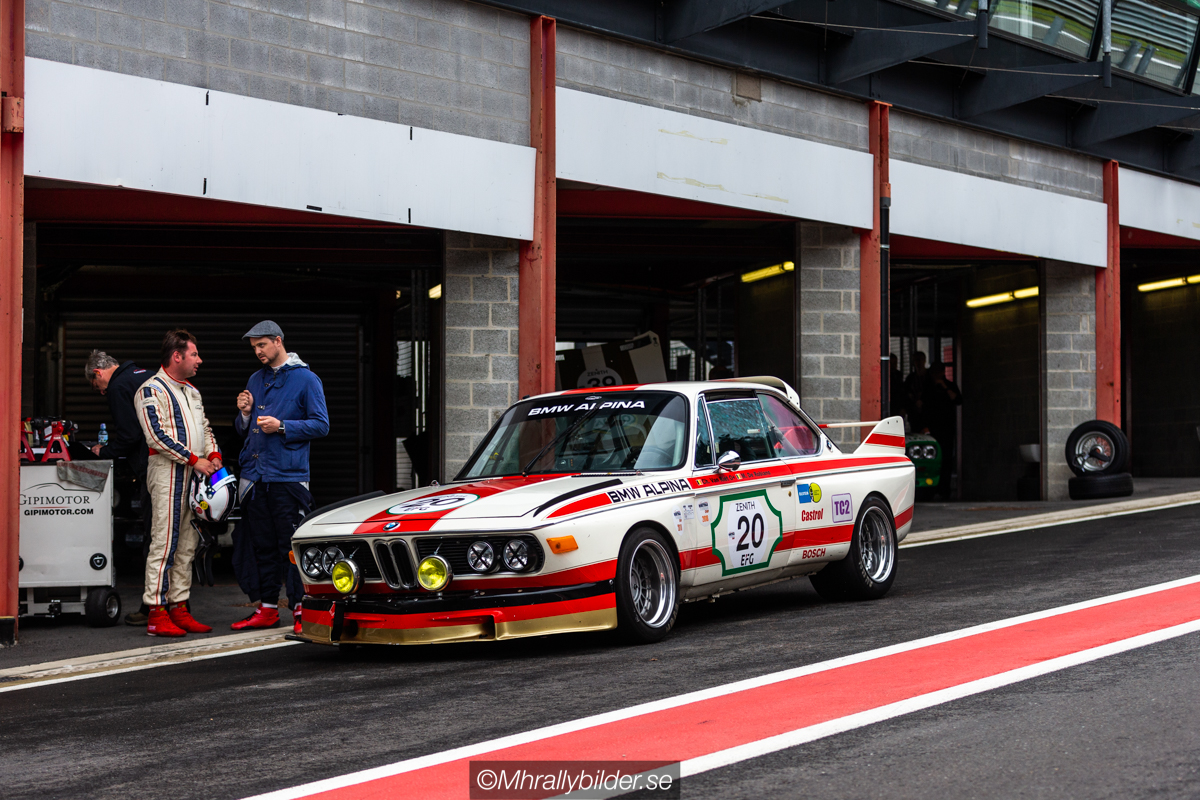 Seeing a BMW 3.0 CSL just casually parked up in the pits is a sight that never will be boring. What makes it even more interesting is when you notice how much the elevation changes in just a few meters here in Spa pitlane.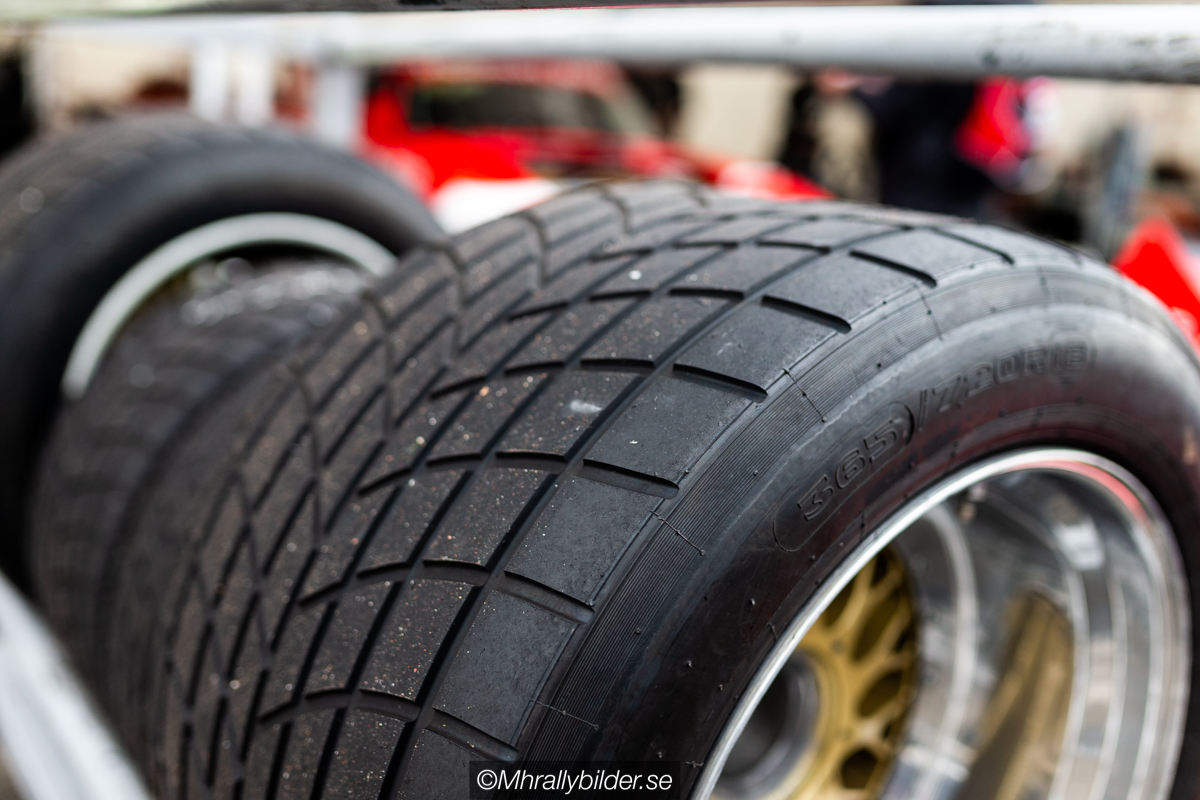 365/720R18 are just about the right tire sizes, but for what? (The red beast in the background) I can't even imagine the confidence the driver of that car must carry to go even near the "engine-go-loud" pedal when it's wet…Especially since that car isn't exactly known for having the boost come on unnoticed..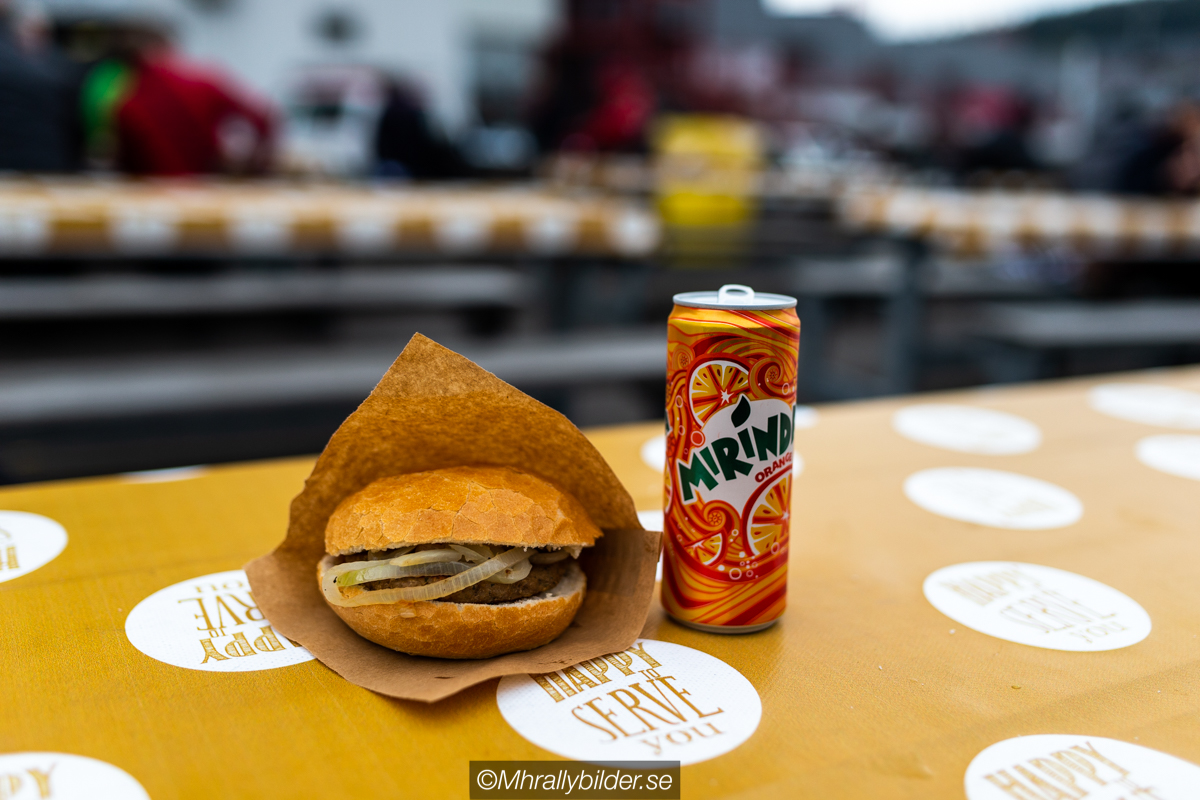 With the clock closing in on 5 PM it was time to get something to eat, and this burger and drink set me back around 7 Euros, and it was by a very large margin the best burger I've ever had at a race track!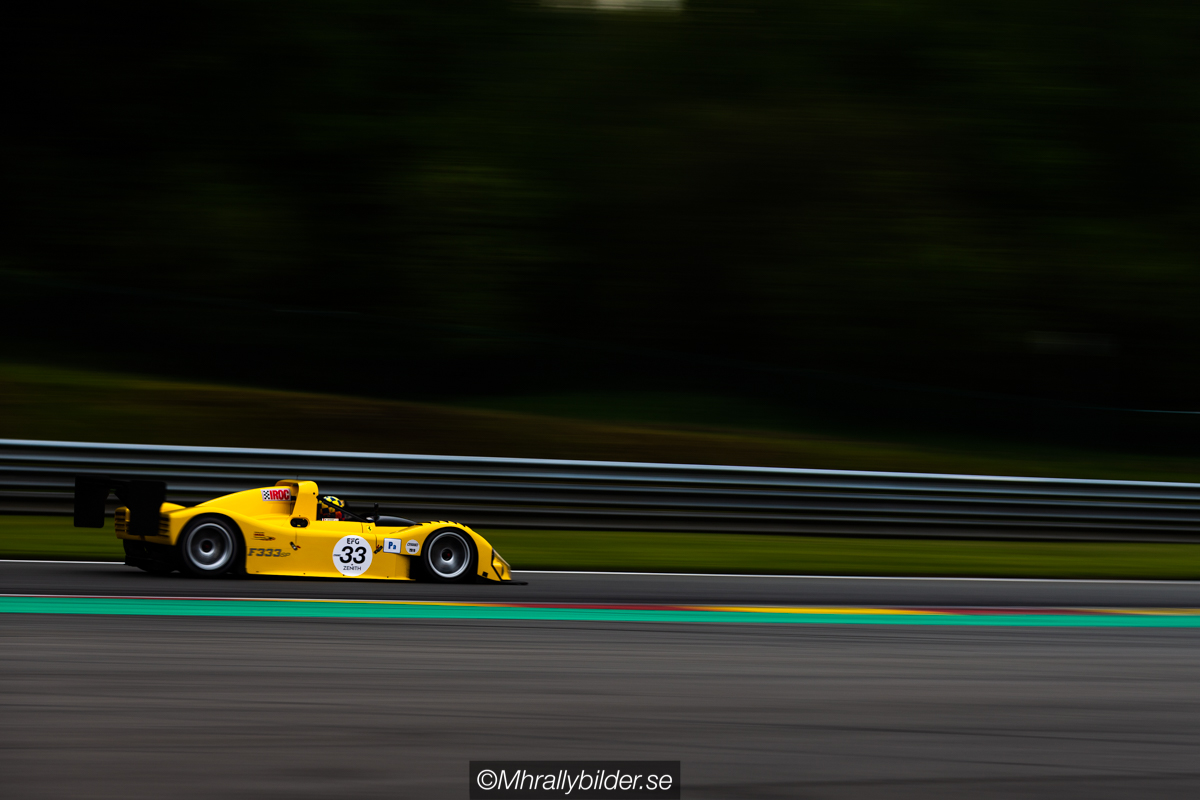 Remember the wheels in the second picture? This was the car they belong to: the beautiful Ferrari 333SP. The noise this car made was way better than anything from the Eurovision Song Contest finals that was on the same weekend!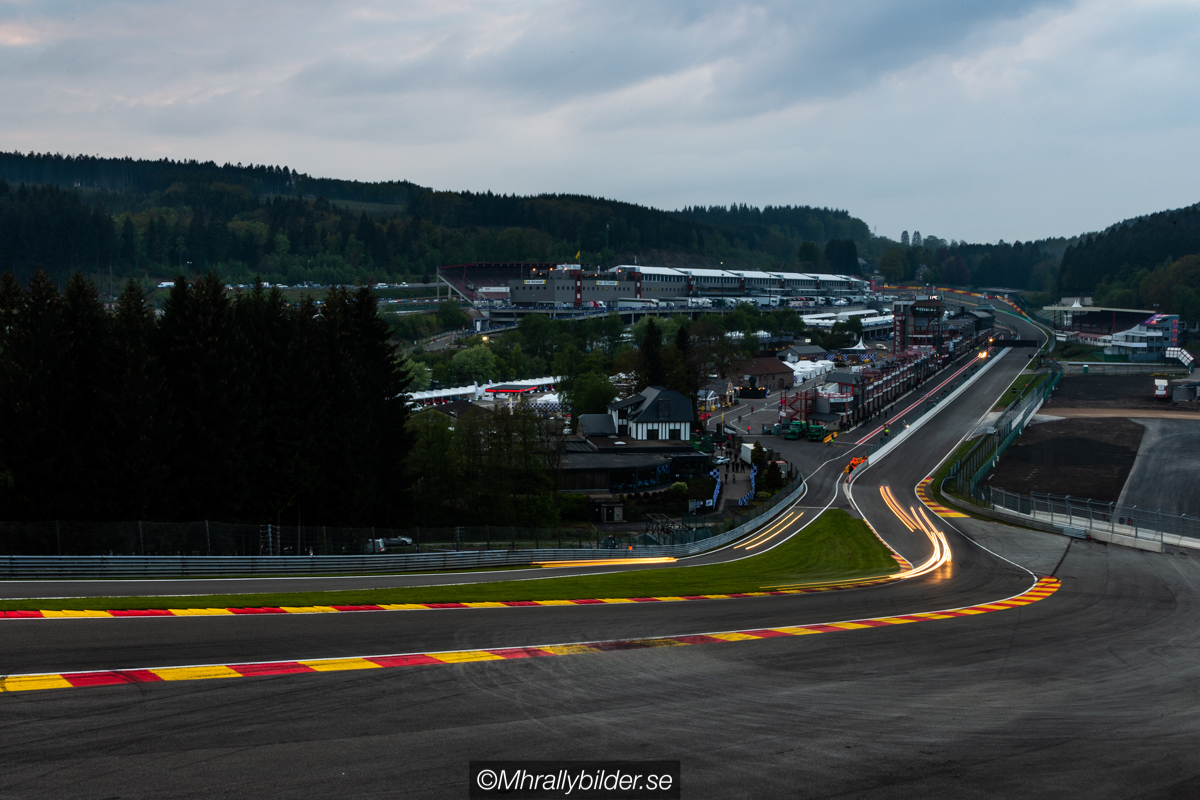 With the last session being scheduled to start at 20.45 (it actually started 10 minutes early) I had a plan in my head to get some light trail shots…it didn't really work out for me..I closed the aperture as much as I could, set the lowest ISO possible and even darkened down the lens with CPL filter just to get as long of a shutter speed as possible to achieve the wanted look, with all that I ended up with a whopping 1.3 second long shutter speed..and as you can see I didn't get those long nice light trails..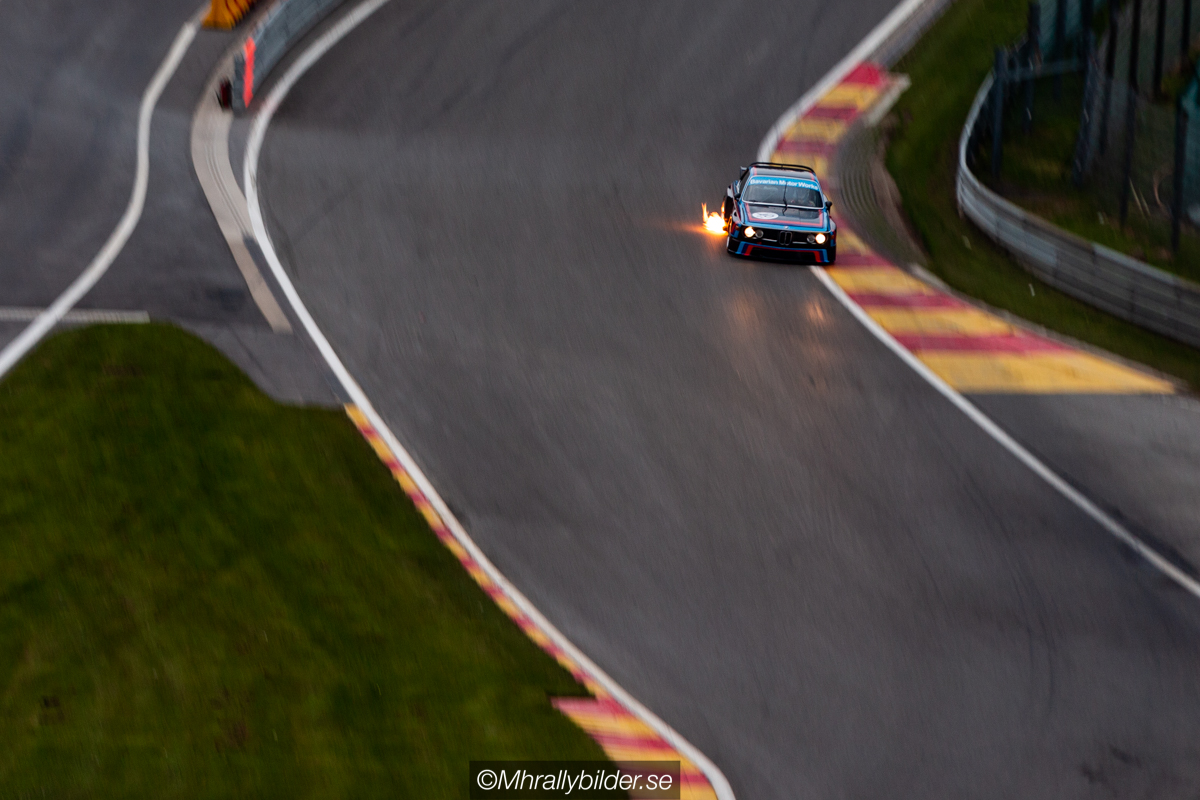 So I had to rethink for a bit and see what was possible to do from my view in the middle of the Eau Rouge, and then came this lovely CSL and threw out some flames from the side-exit exhaust.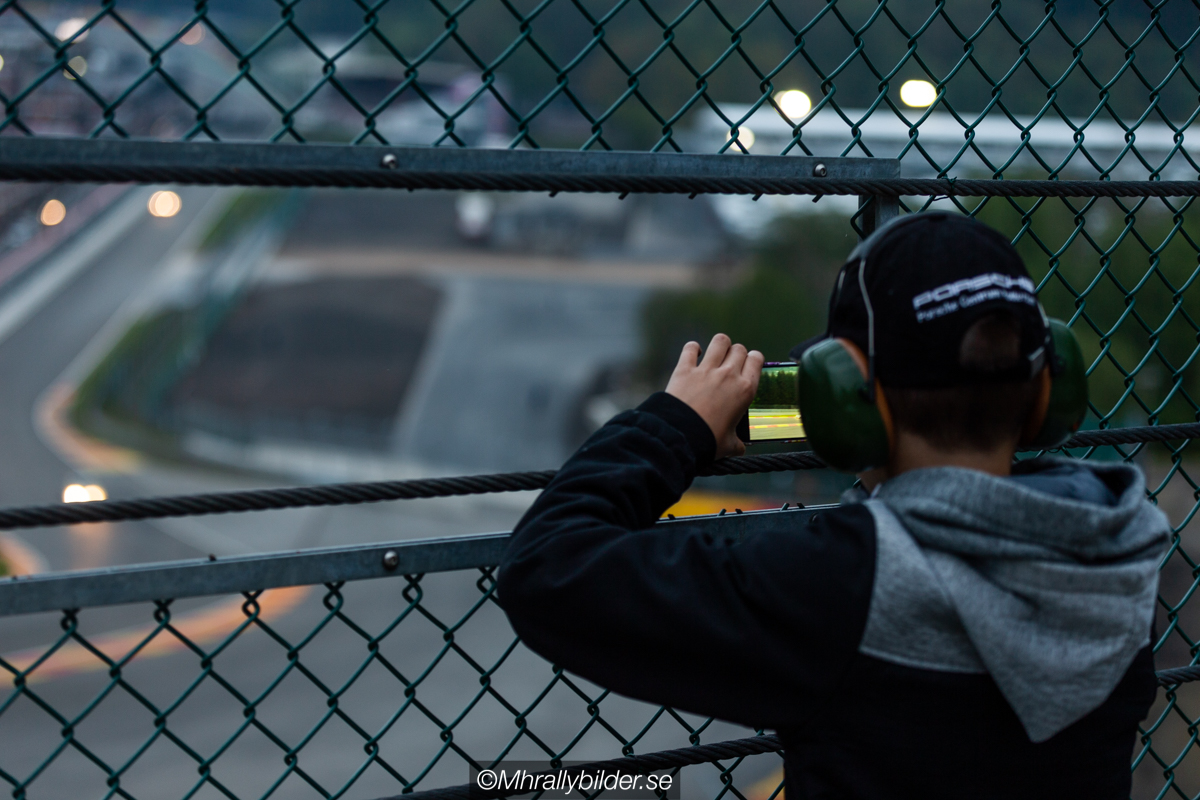 In the photo window next to mine I saw this, this is completely correct in my book (Don't understand this) ! Bring kids to the race track, teach them motorsport from young, let them take pictures and videos of the cars safely, but above all else protect their ears!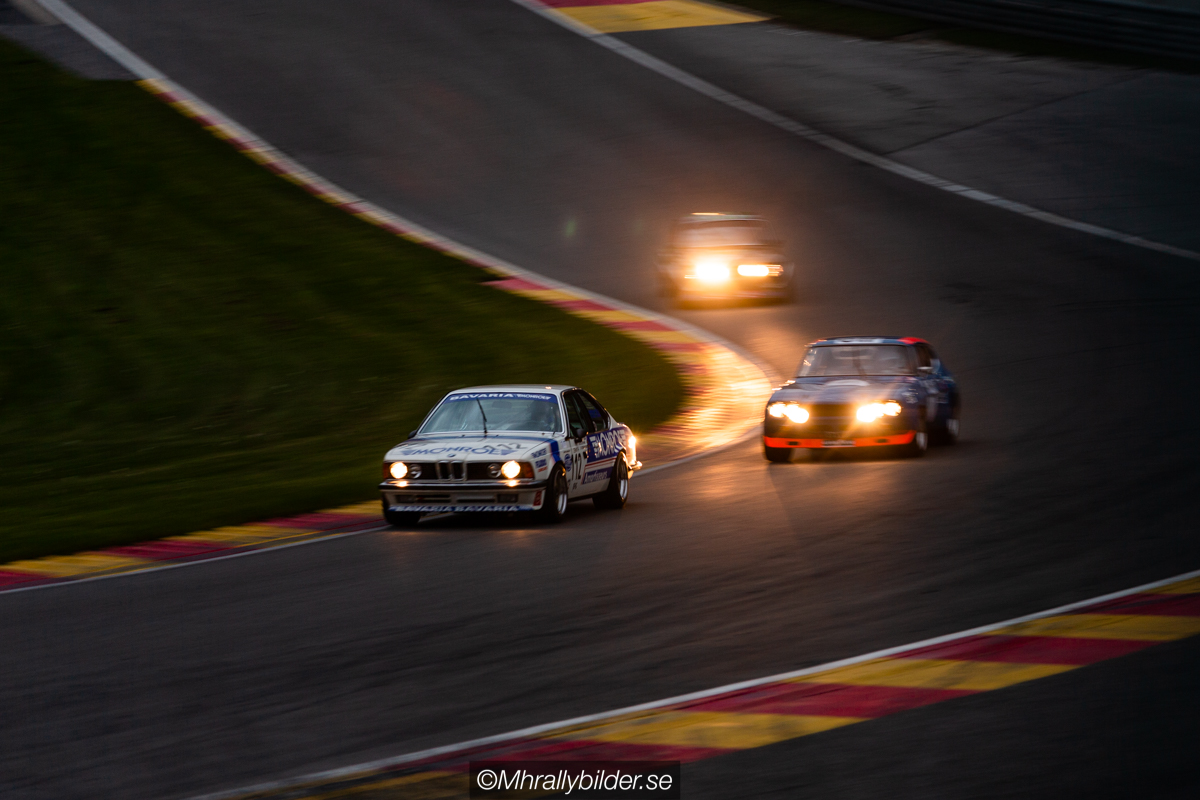 This was my final shot from my first ever time at the famous Spa, and what a way to end, old touring cars going up through the Eau Rouge and Radillon.
Saturday
Saturday got a bit hectic due to a slight traffic jam, but I made it to the track just as they went out on their formation lap .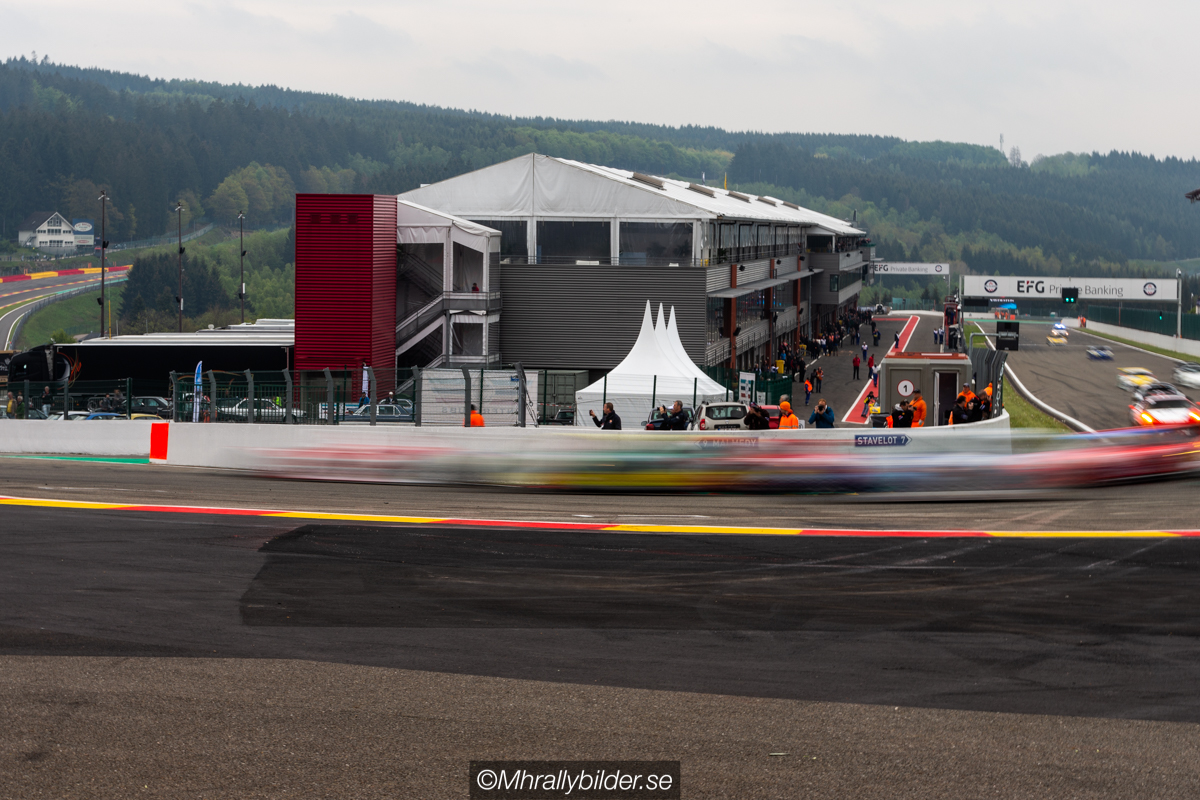 Taking photos of cars coming straight towards me is something I struggle with, so I tend to try and work around that instead of working with it..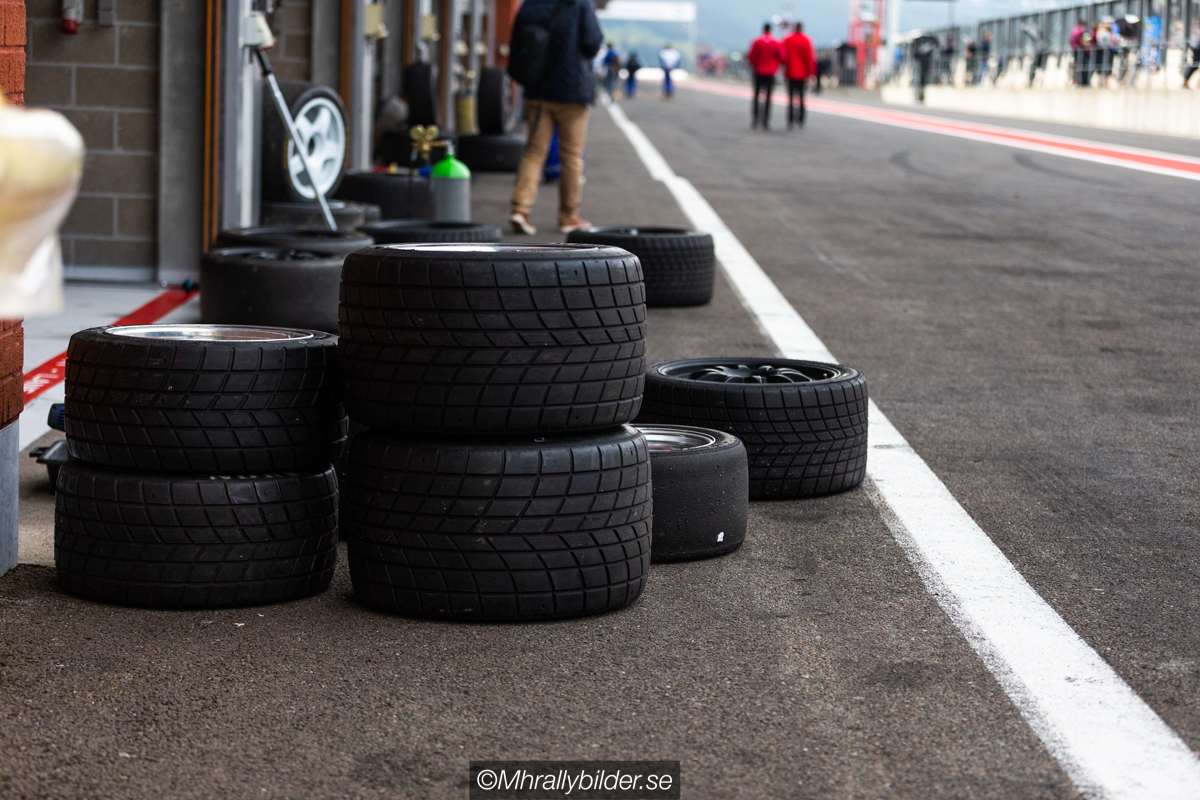 With the weather being very unpredictable around this area they all teams had rain tyres at stand by if they would be needed.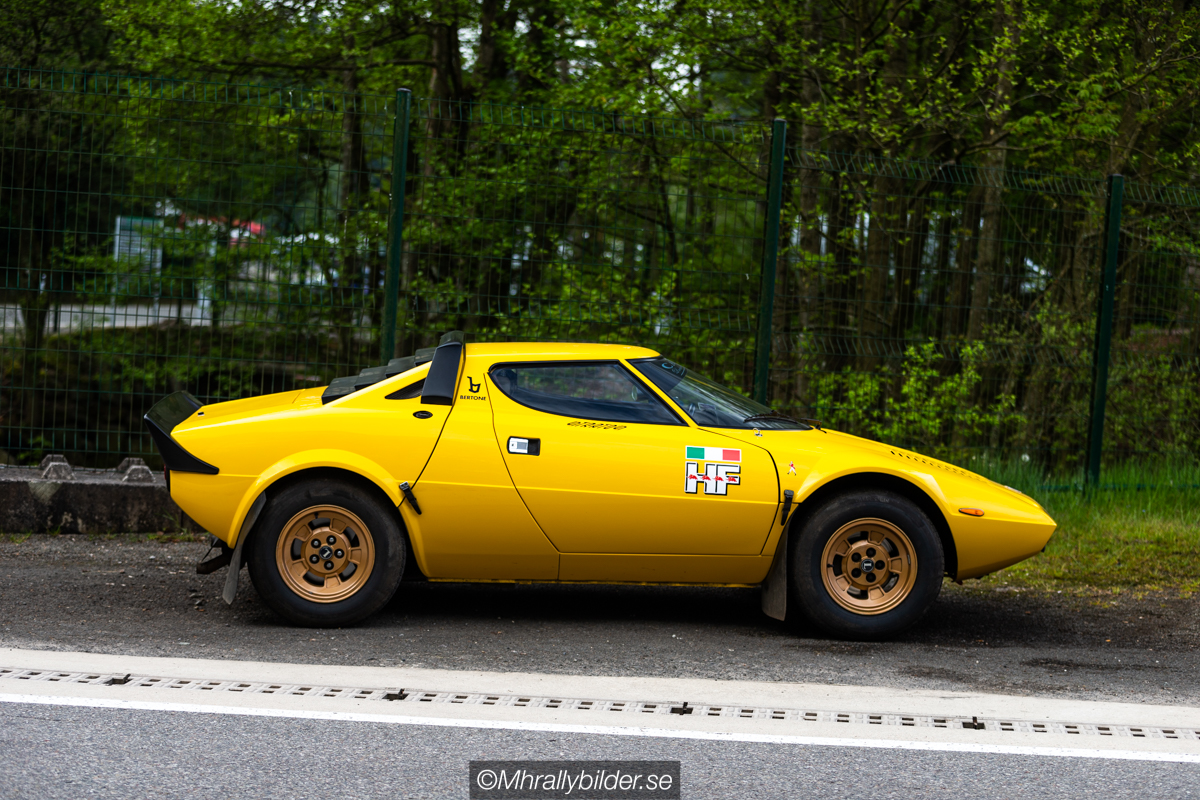 This wasn't something I was expecting to see at a race track, a Lancia Stratos road car! In my opinion one of the most beautiful cars ever made!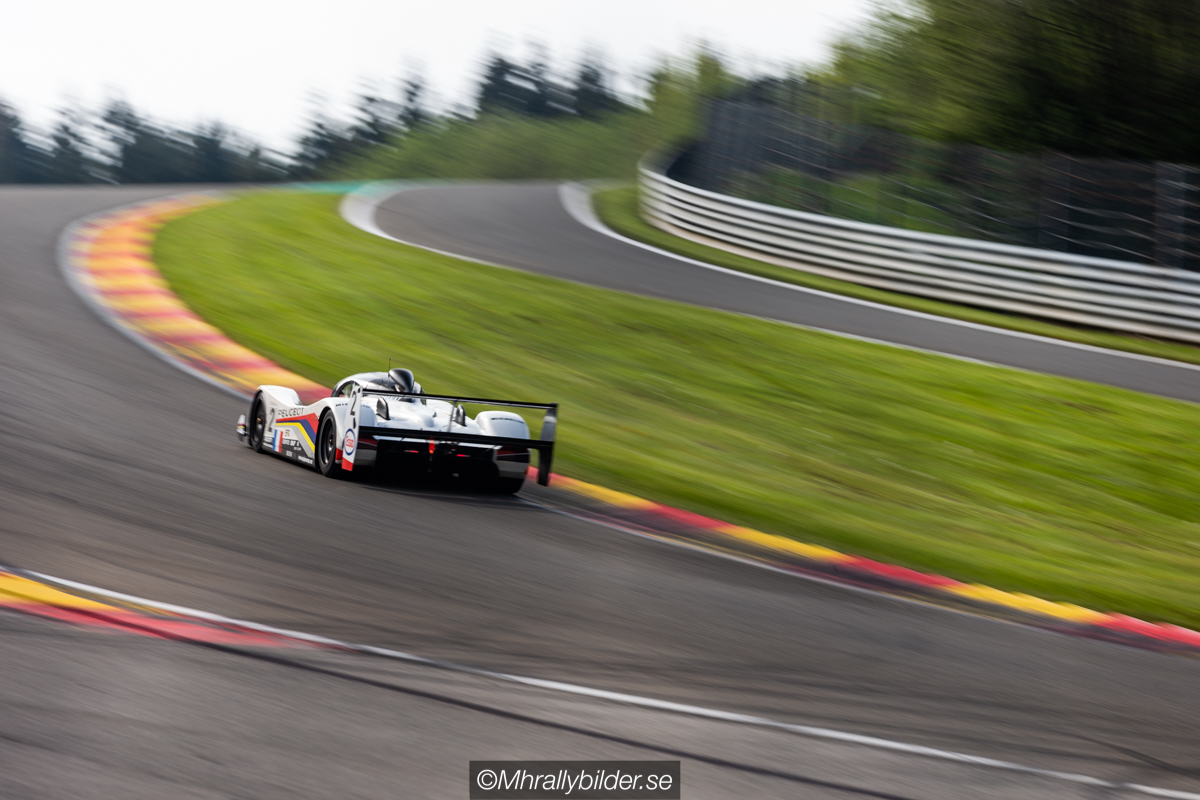 I had one goal in mind going to this event, and that was to shoot the Group C cars heading up the Eau Rouge and Radillon, and now when I have seen it..words cannot describe what it was like to stand about 1m from the cars (at the closest point) as they go past you at 140mph/224kph (that is just a guess), and then a quick lift of the throttle and then back at it as you go very much uphill!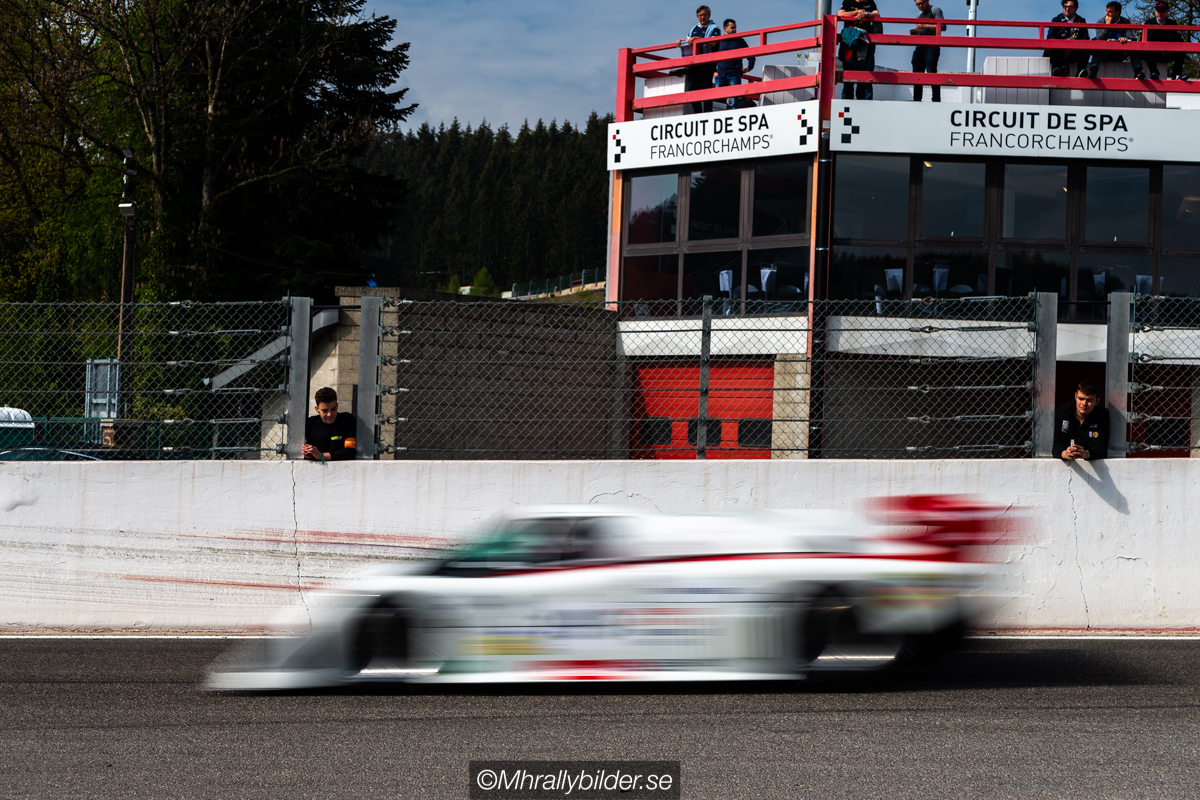 For all the photographers reading this, this was a shot taken at shutter speed  of 1/125, so it may give you a better understanding of the speed involved at Eau Rouge.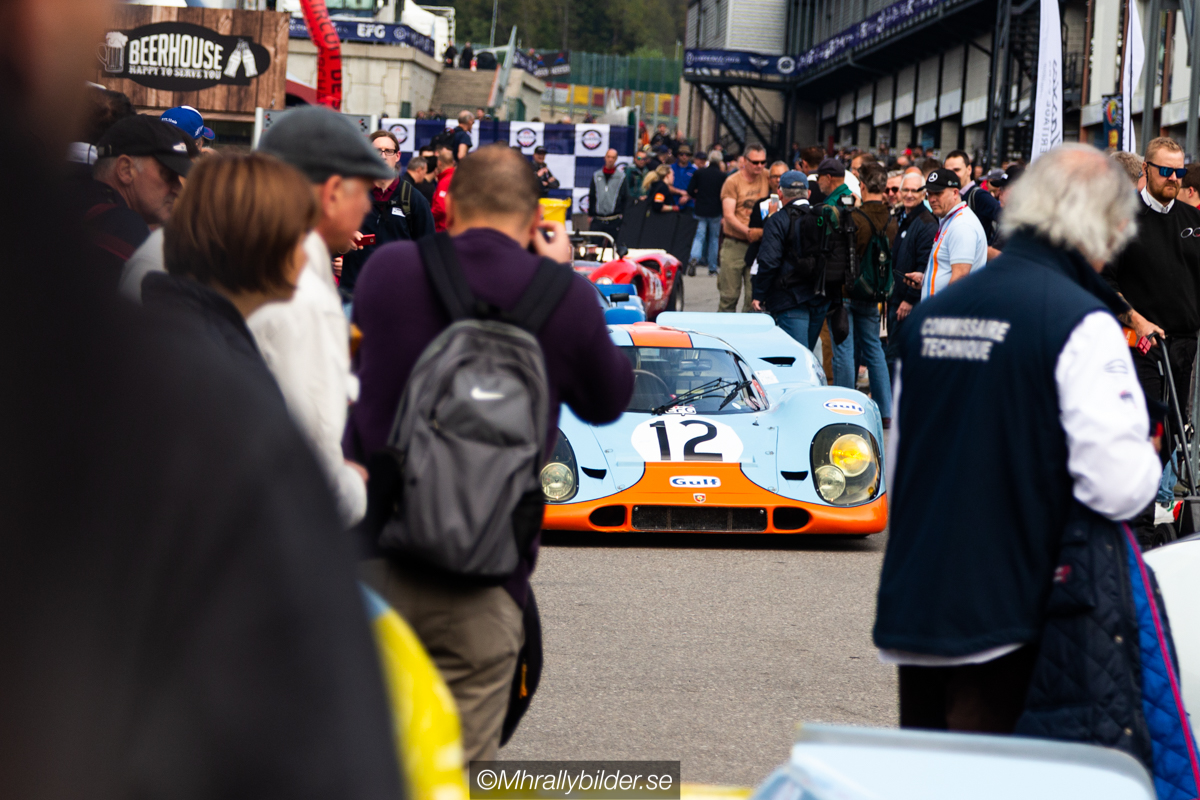 A Porsche 917 will ALWAYS attract a crowd, that is a fact!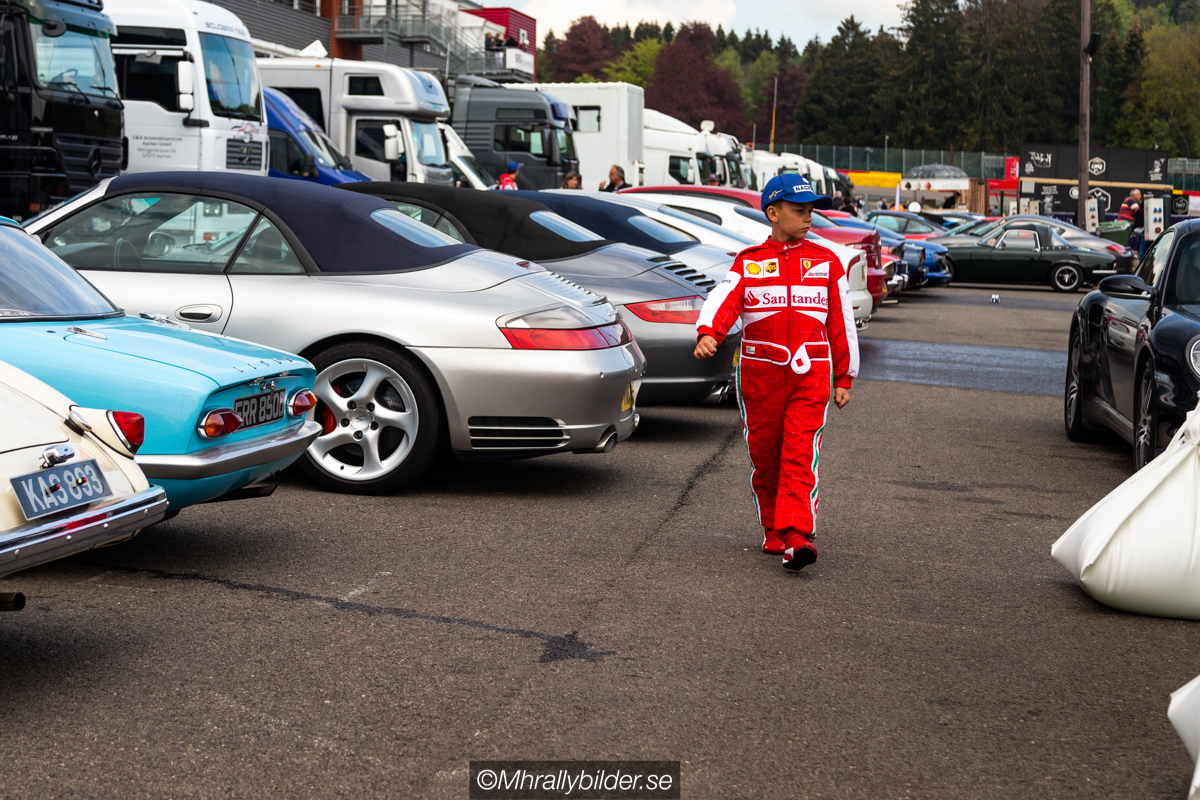 Seeing this cool little dude in his Scuderia Ferrari race suit walking around the pits was awesome to see!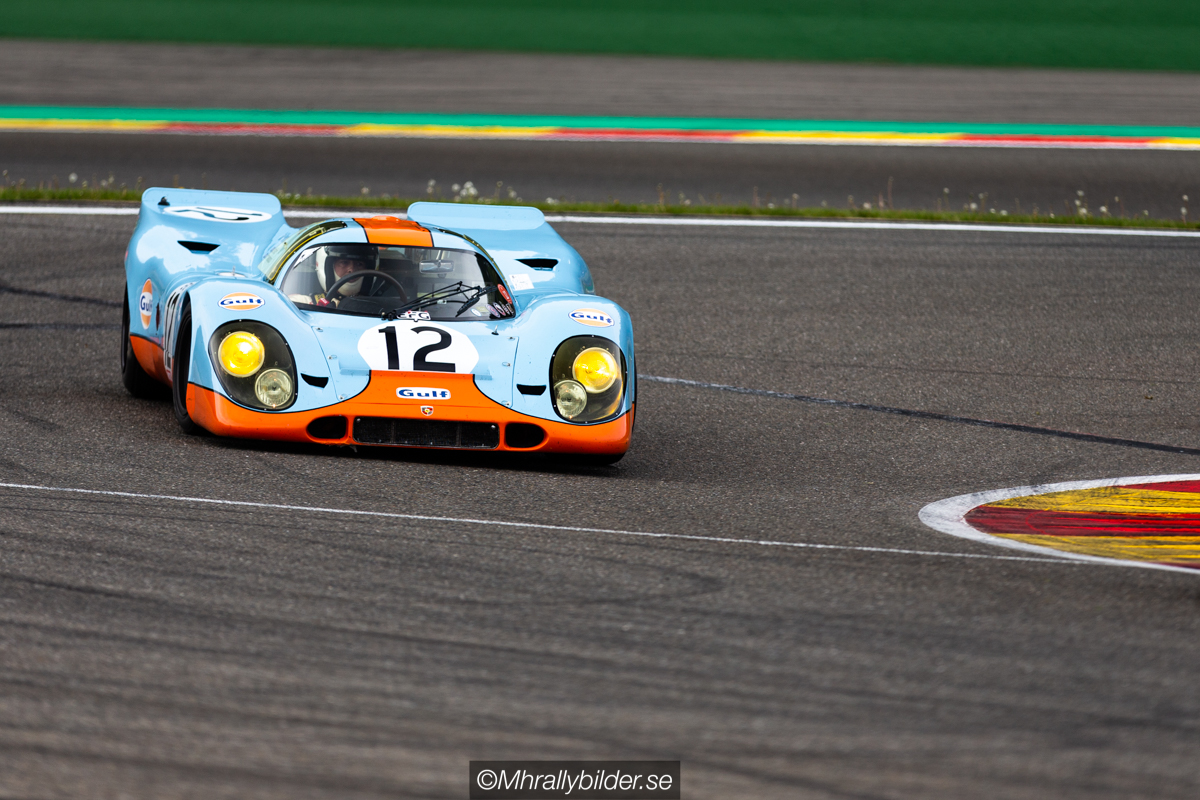 This is closing in on being 50 years old…and it's not even slow by today's standards, I wonder how its competitors felt when they rolled these out of the workshops back then…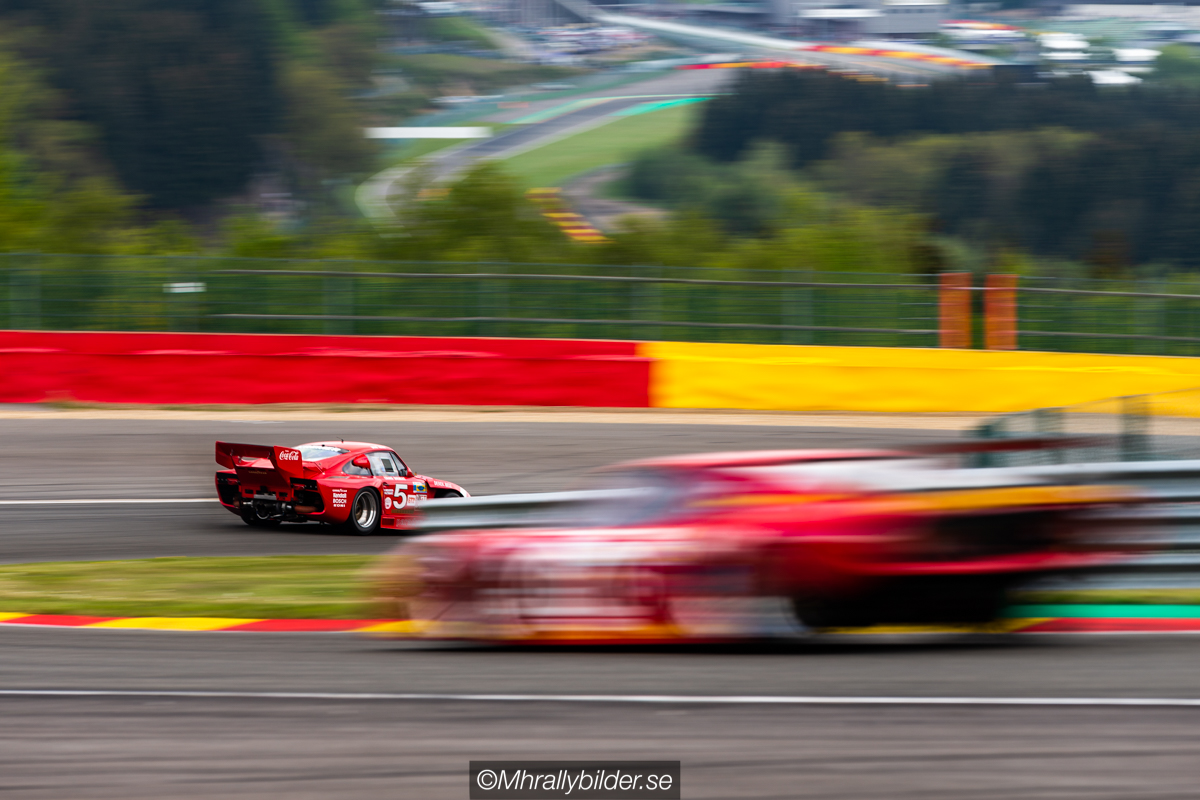 Walking up to Bruxelles to look at the Classic Endurance Racing 2 category was well worth it, to get a shot like this of a Porsche 935 and a Ferrari 512BBLM wasn't something I had planned to do, but I'm glad I got the track guide from Max Müller  so I knew there was a shot to be made from up here.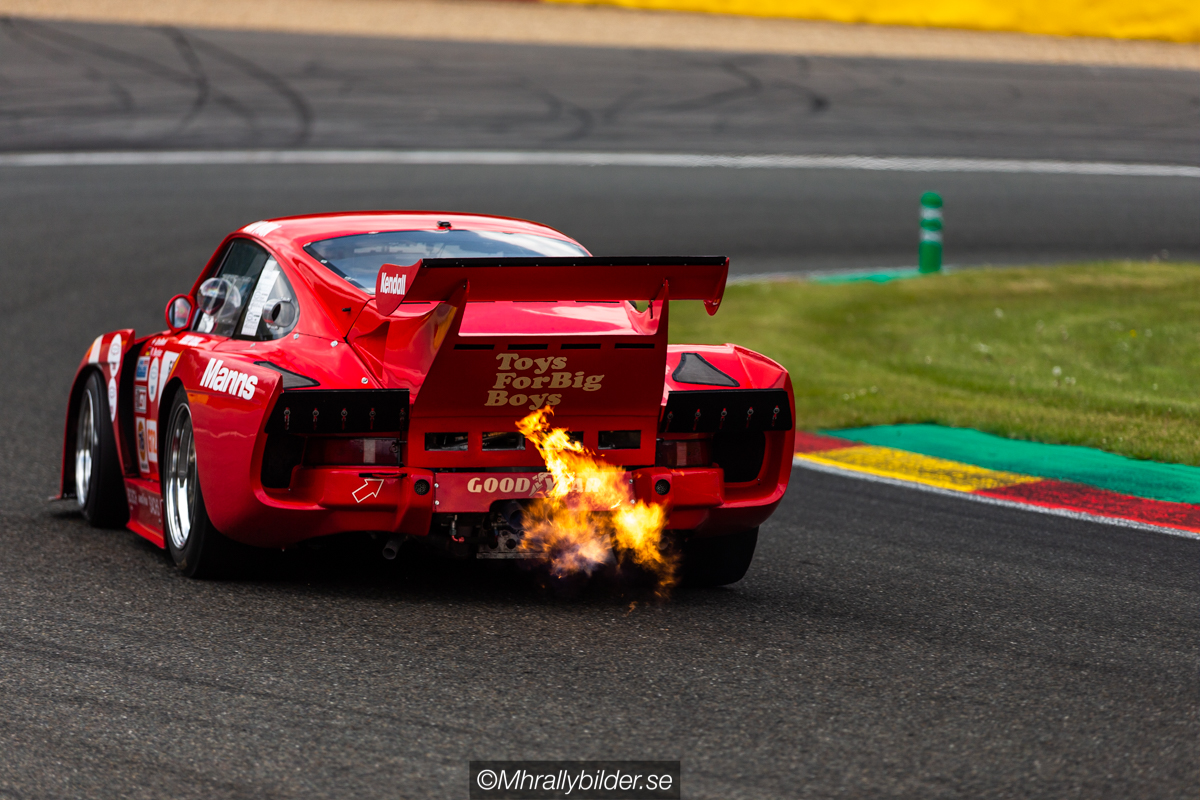 I guess that caption is pretty accurate! (One thing I didn't know before this weekend was that the black flaps at the rear end of the arches were adjustable).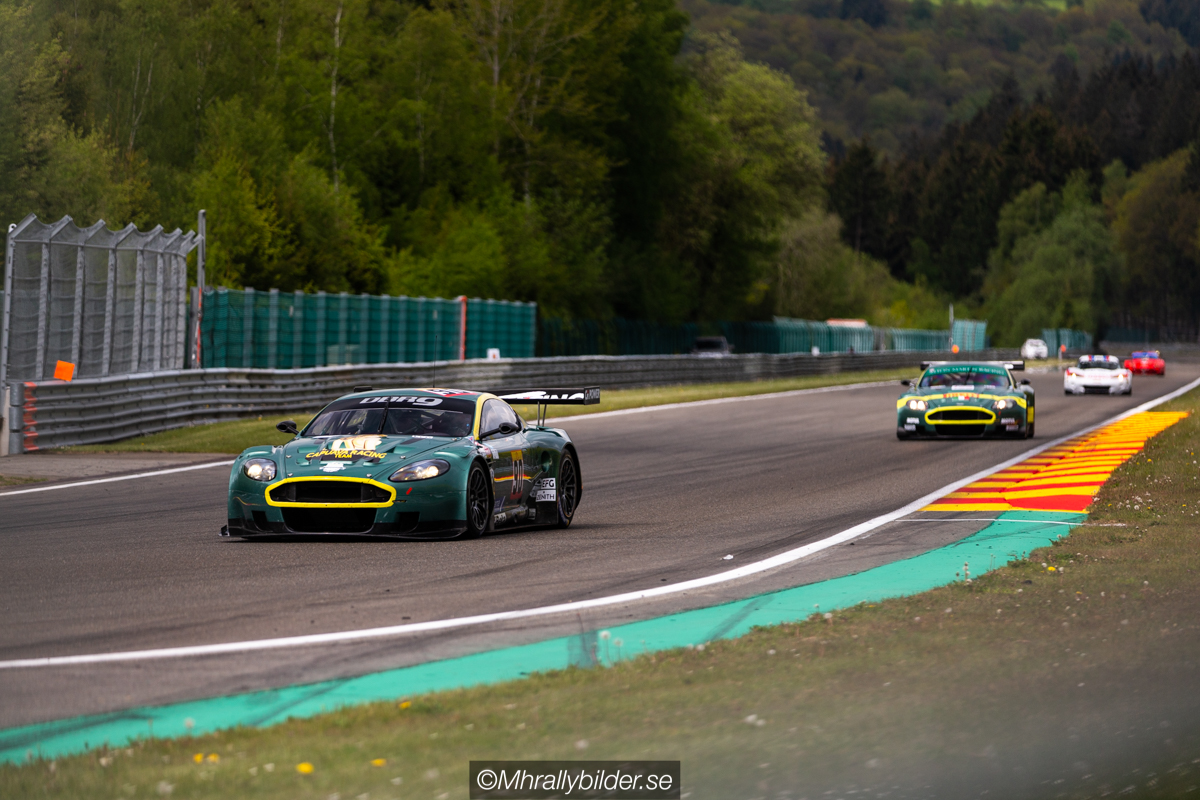 V12+V12+V10+V12, do you think I was in for a real treat when I saw this coming onto the Kemmel straight and approaching at a rapid rate?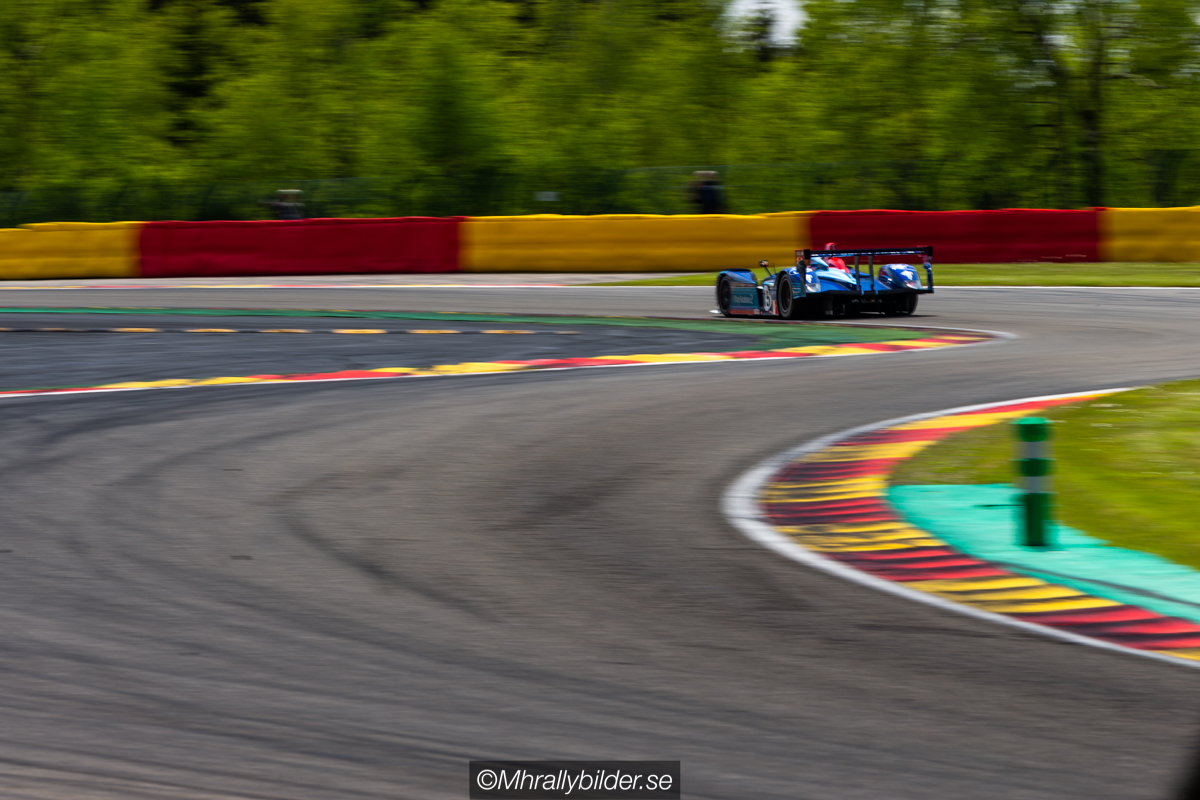 Another car with a V10 was this Dallara SP1, and what a noise this made!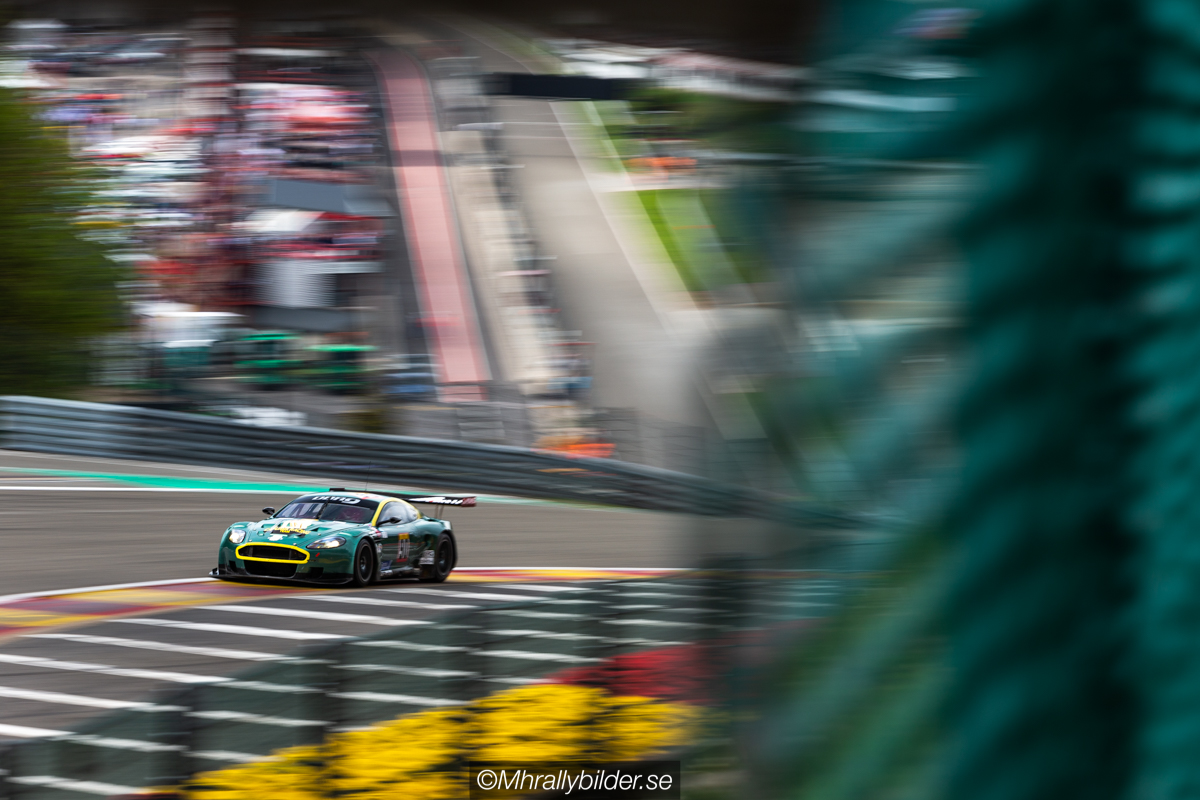 At the middle of the picture you'll see the old pit with its garages (from the shot with the parked 3.0 CSL), and this is at the top of Radillon going out on the Kemmel straight with the right foot bolted to the fire wall!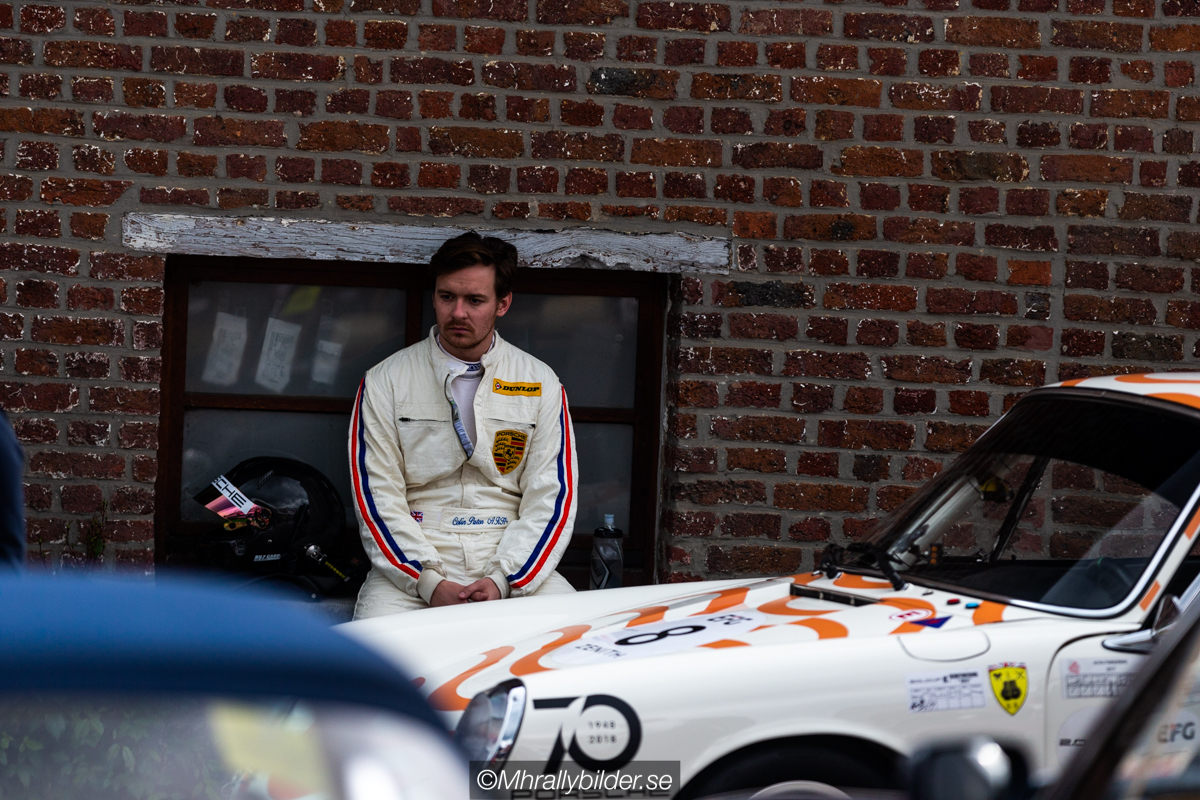 When you have driven your race car from your spot in the paddock to the line up but there is a delay to clean some debris on track..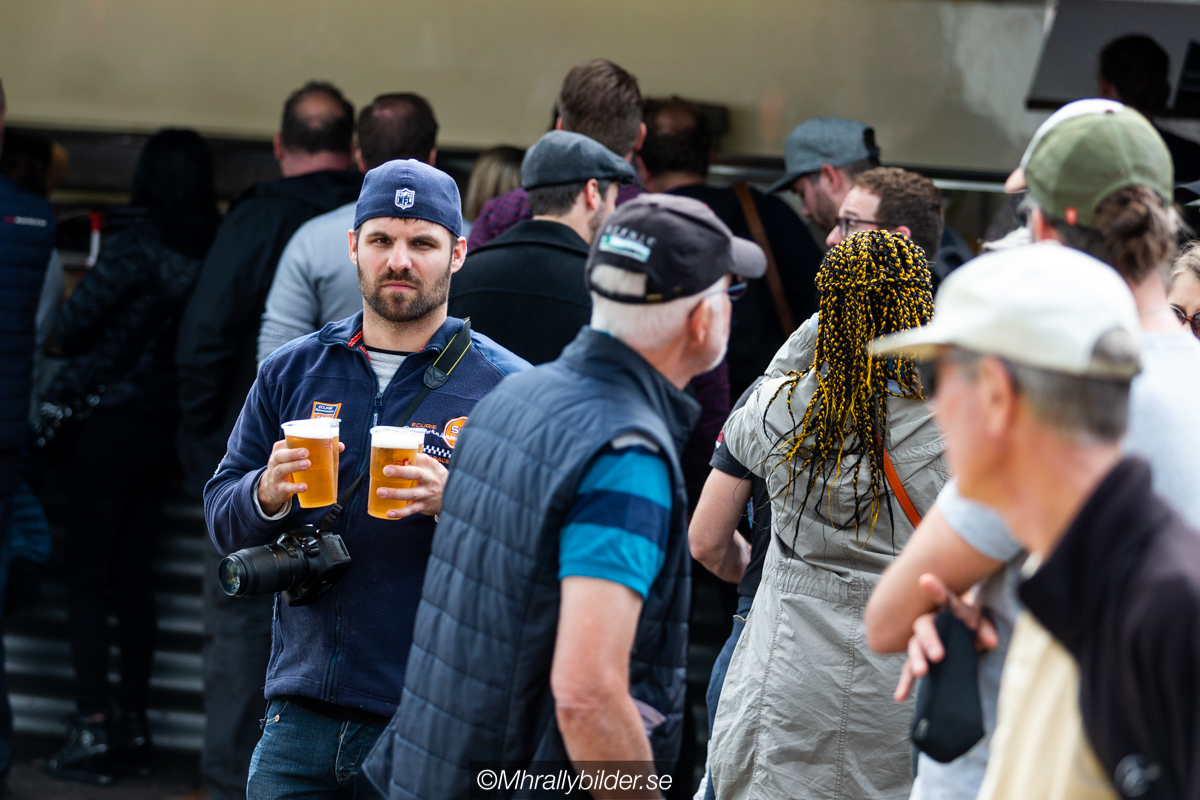 When you're going to a race track with three friends and they all say "hold my beer and watch this!" at the same time..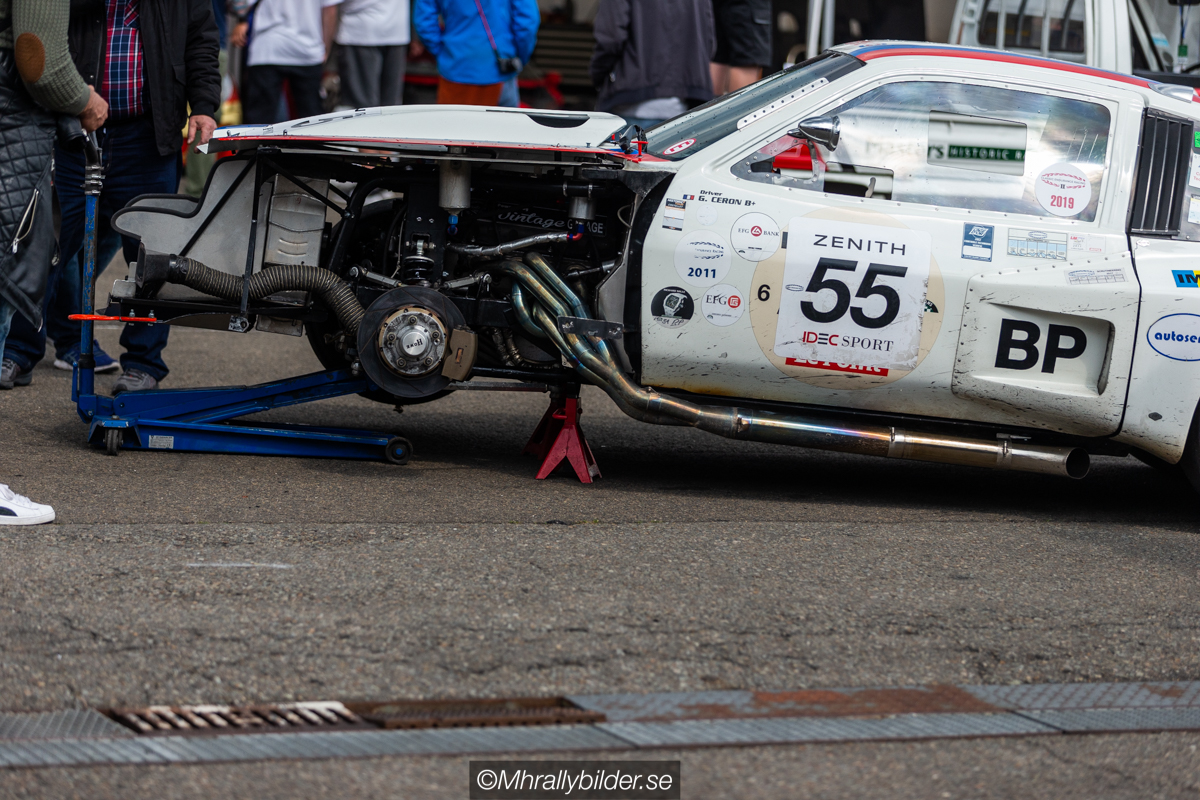 I was walking around the pits with my dad just looking at the cars and having a good time when we walked past this, and he pointed and said, "take a picture of the silencer on that exhaust". So without thinking I just took a picture so the whole exhaust was visible…what I didn't realize till later at the trackside was that he tricked me, because there was no way that it could be that loud with a silencer.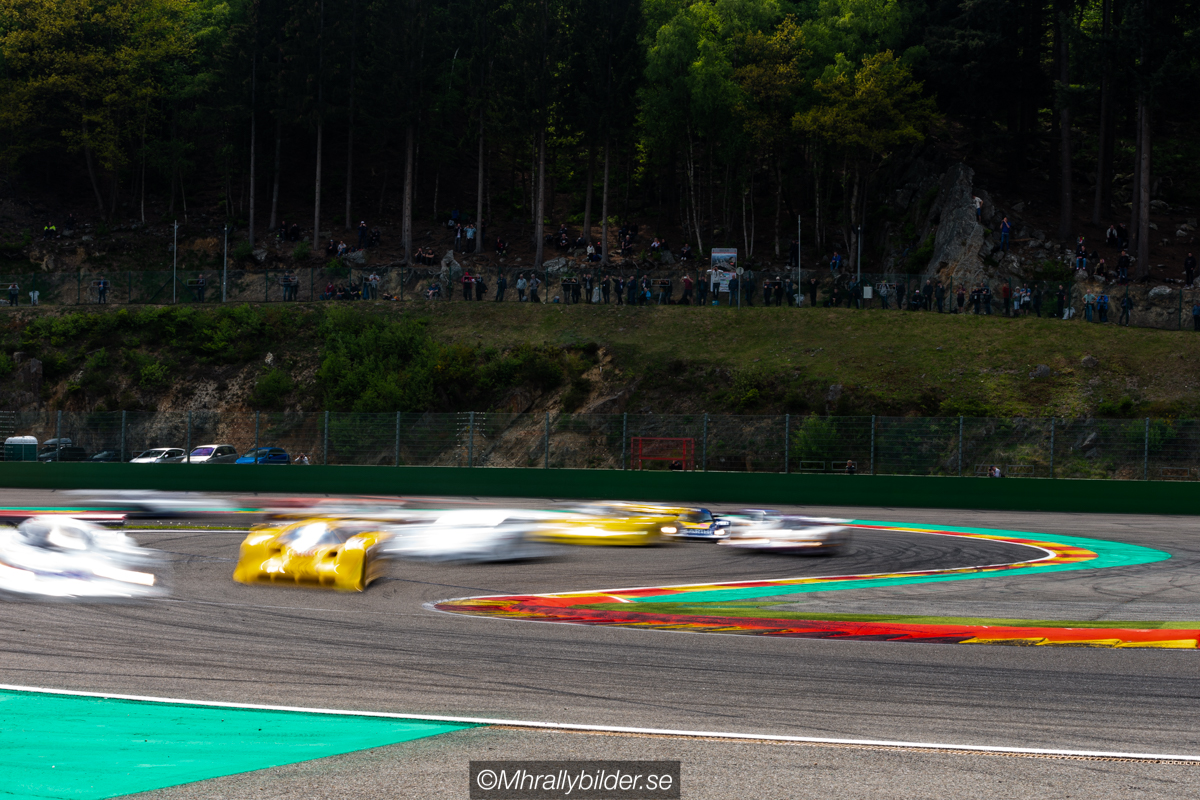 A while ago I saw a picture on Instagram taken by the very talented man Jamey Price, I got inspired and thought I would try and do the same, I think it is a technique that looks great but it shouldn't be done too often.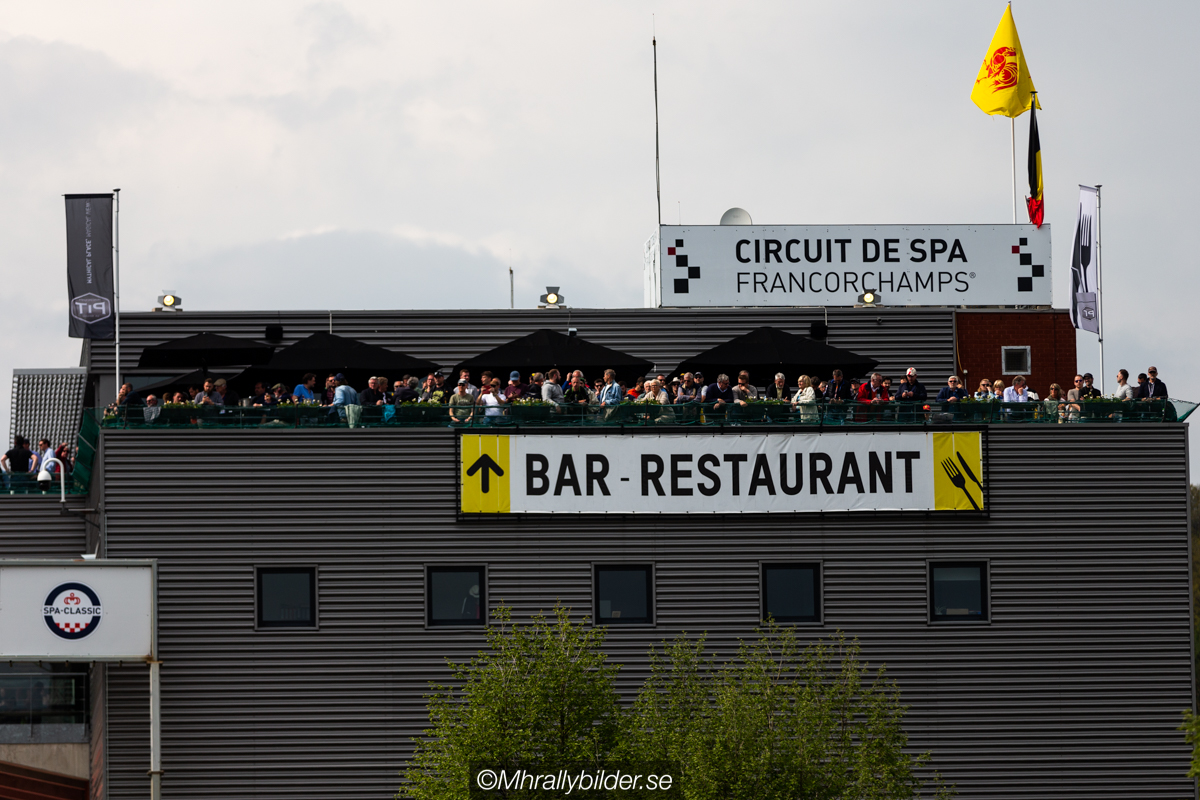 Look at this crowd that turned up to see the Group C cars having their first race of the weekend!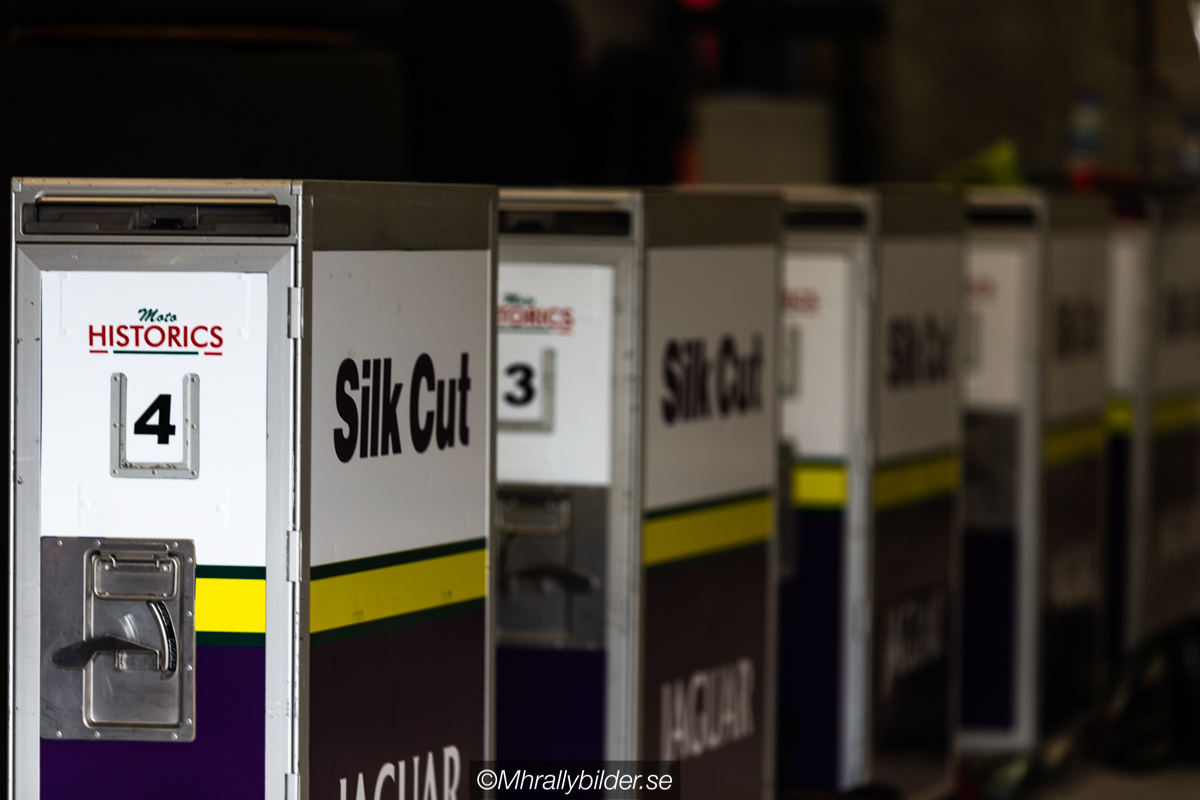 After there was a safety car out during the race (because of an accident) I walked down through the pits towards La Source to get some shots from there too. I couldn't help but noticing the tool boxes in matching colours where one of the Jaguars were parked. It's things like that which makes them stand out when people are poking around and looking at the cars when they're parked.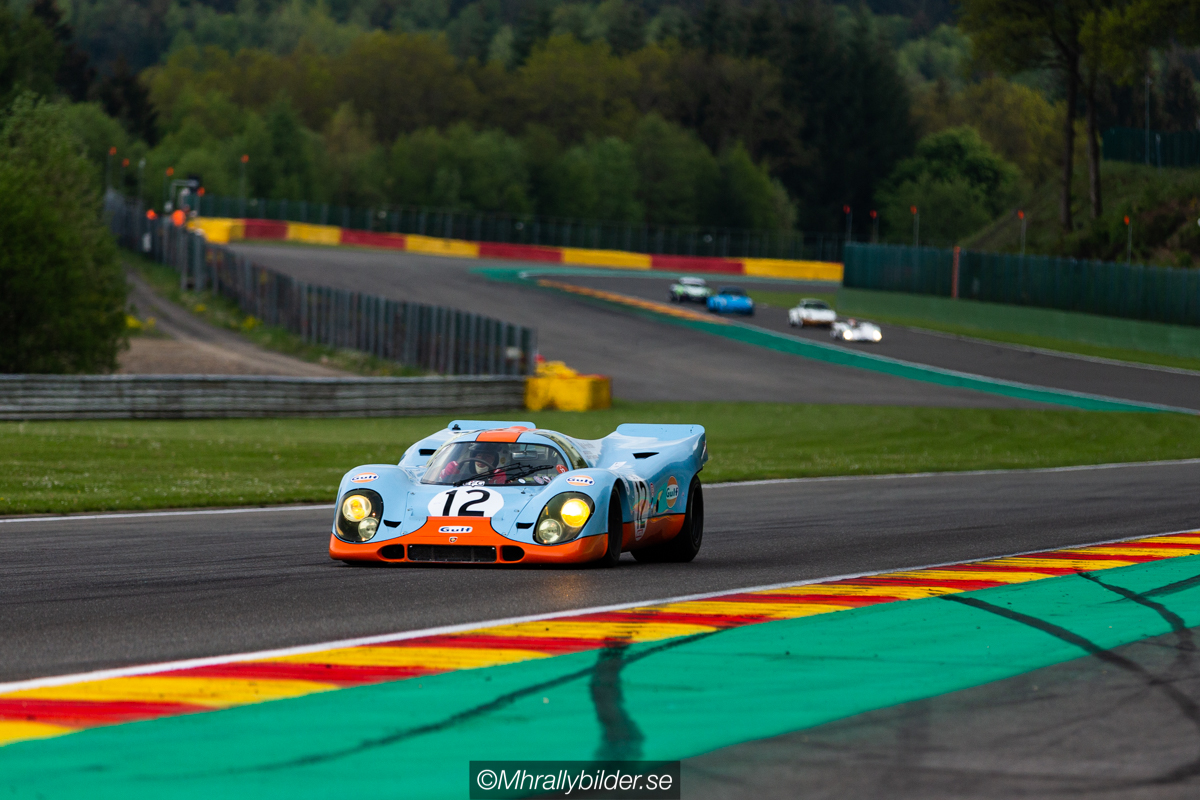 One thing this car showed very well is that cars I thought were fast (after having seen them on Swedish tracks), like Ford GT40's and other cars from that era is that they are basically parked when this comes by.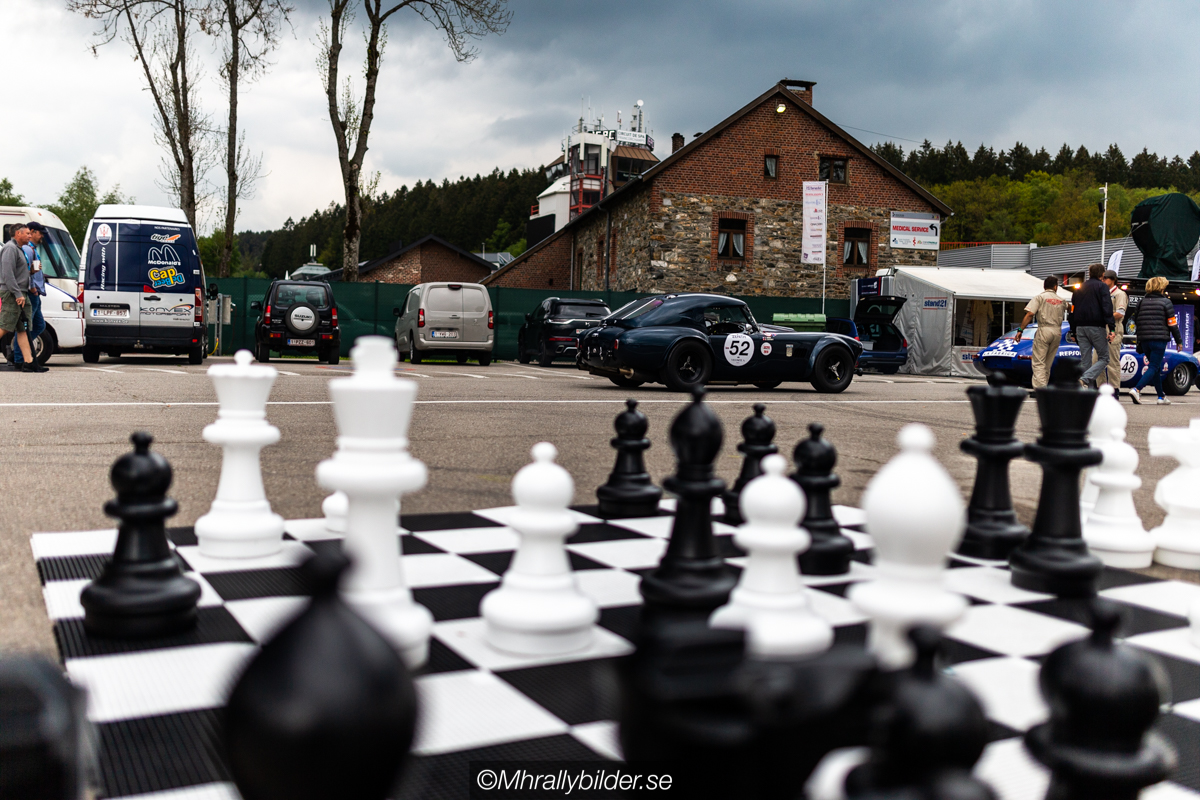 n motor racing, much like chess, you have to be at least one move ahead!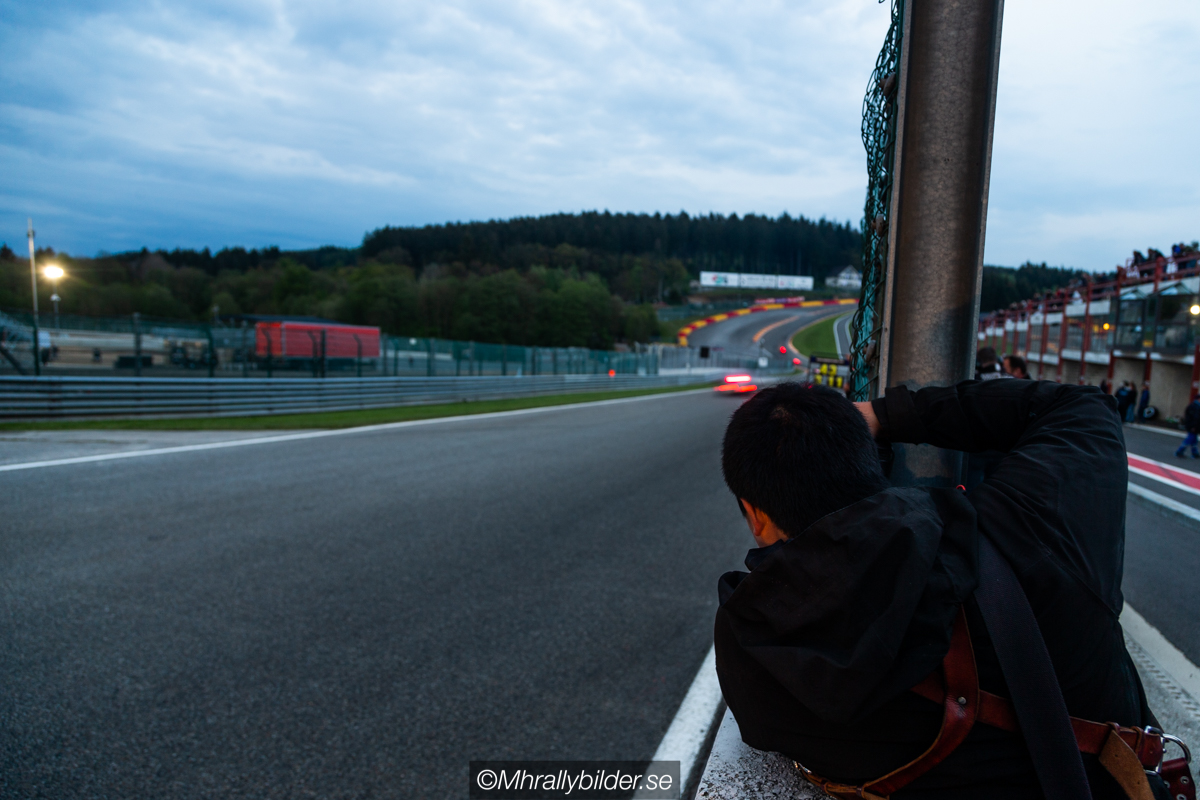 One thing that wasn't planned beforehand (but got planned very shortly after I knew it) was to hang around a bit with Jayson Fong and watch the master at work, and after having followed him for an hour and a bit I learned A LOT. But sadly I had "over walked" my feet at the time so I couldn't go everywhere I wanted to go, but that was purely because I decided to walk 30km on Friday, which might not sound like much to some people, but Spa Francorchamps isn't what you call flat…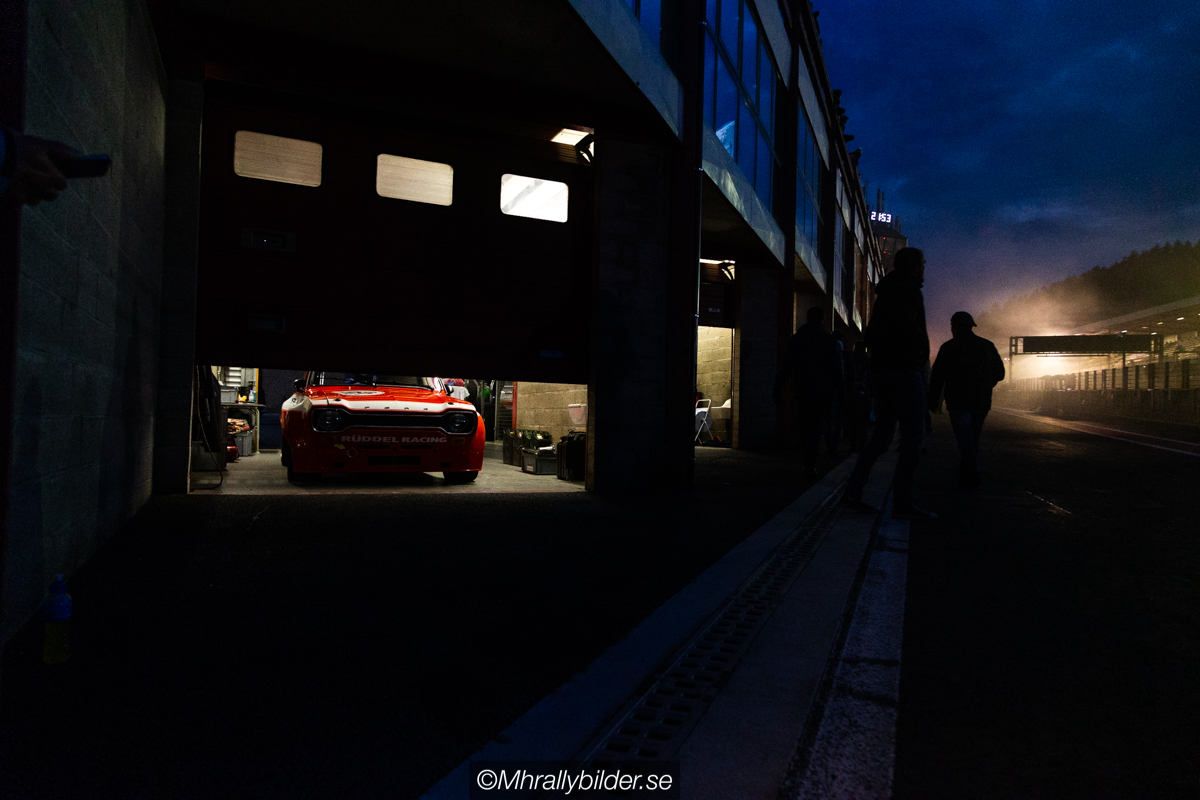 I will end this article with a picture of this gorgeous Mk1 Escort and hope that you have made it this far!
As usual you find a gallery here below!