So I guess the cat is out of the bag now..I went to Wales Rally GB and now I will tell you in short what happened  during the days I spent there.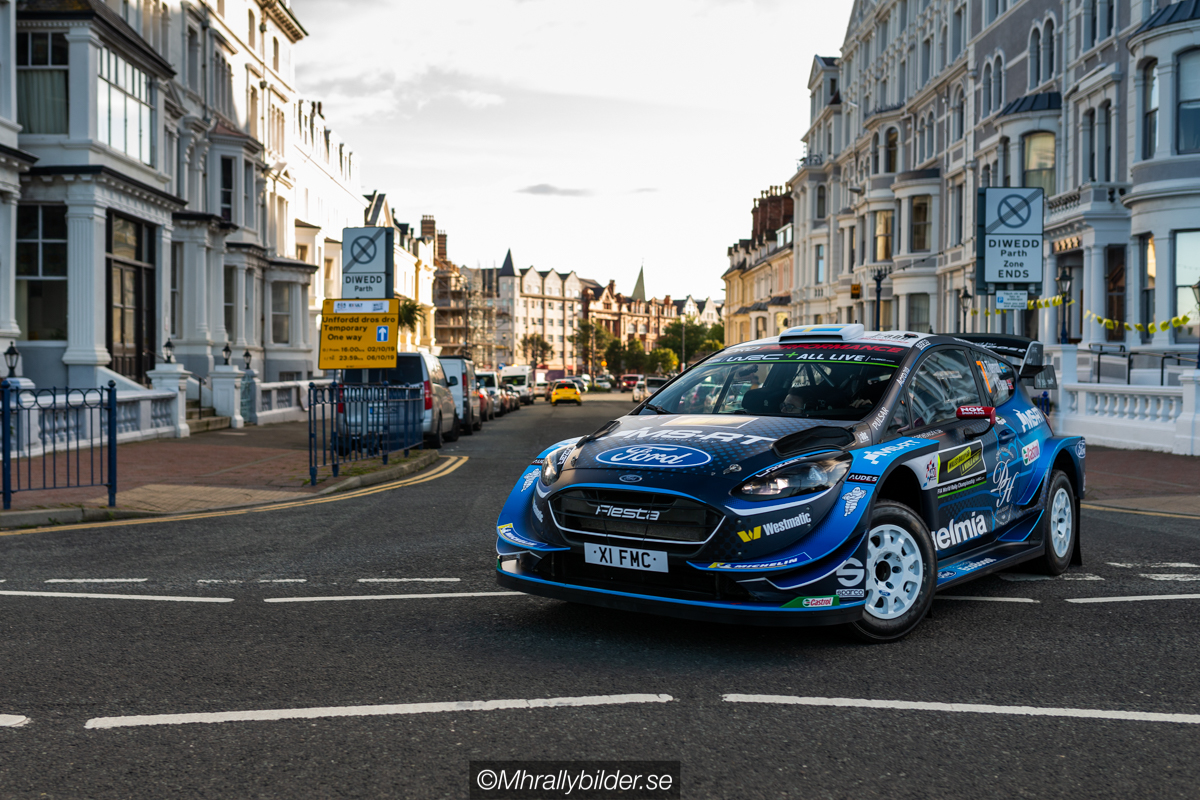 I arrived on Wednesday to Manchester Airport to meet up with Marcin Rybak and some other friends to Llandudno where I would meet up with Aaron Mai who I would go to the rally with. As soon as I arrived in Llandudno I met up with Aaron, checked in at the hotel and then we went out with cameras in our hands because there was a lot of rally cars out on the streets. He had been out for a few hours before I arrived so the only really good one I ended up with is this one of Pontus Tidemand's car.
Thursday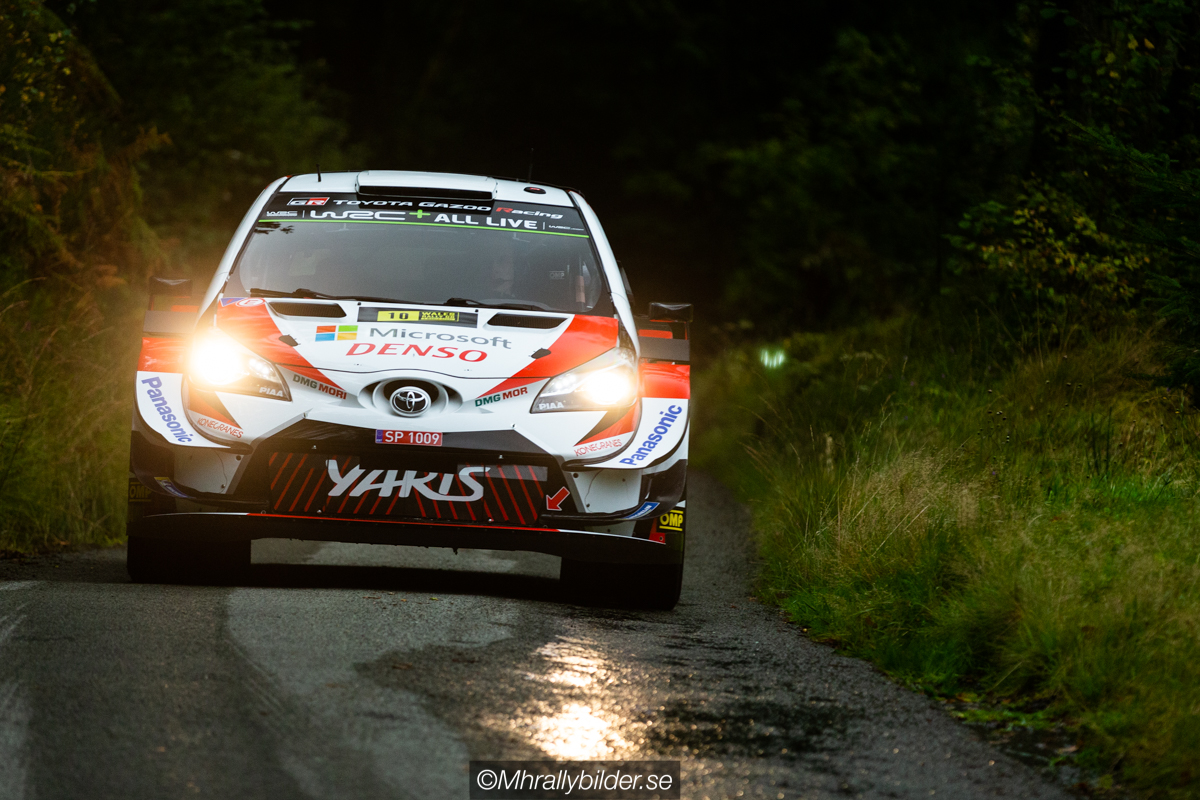 Come Thursday morning and Shakedown, we had a look at the map the evening before and made a plan where we would enter the stage.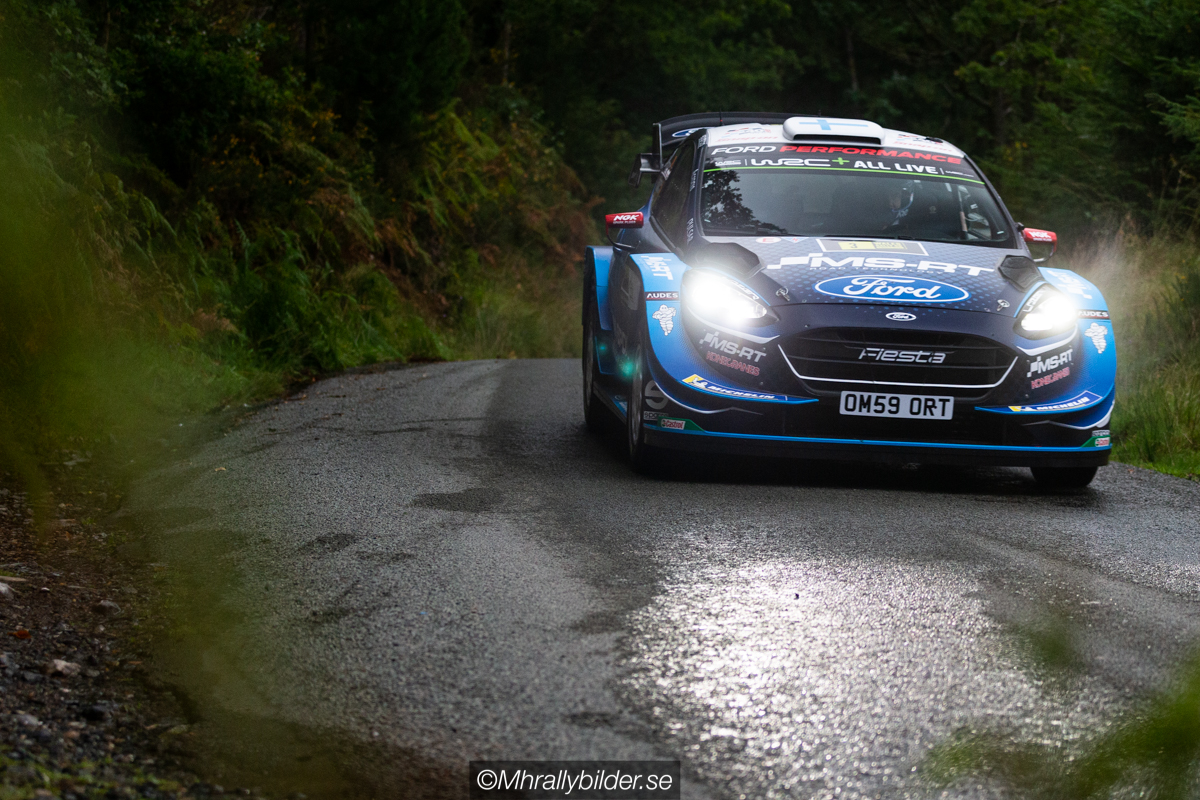 (Un)fortunately I got it a bit wrong so instead of ending up in one of the spectator areas on the stage we ended up at the start, but that gave us a great opportunity to get some photos of the drivers up close as well as some autographs.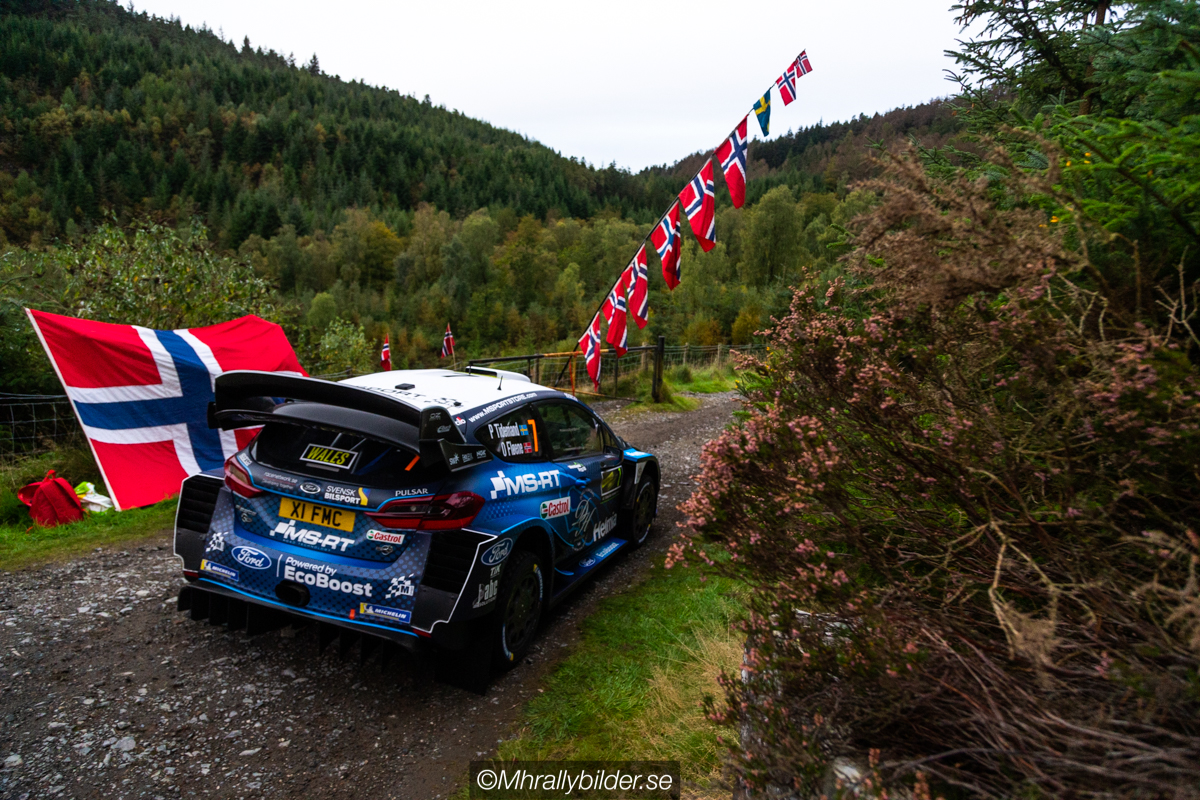 It was also great because of how close we could get to everything, which was a big plus for this weekend..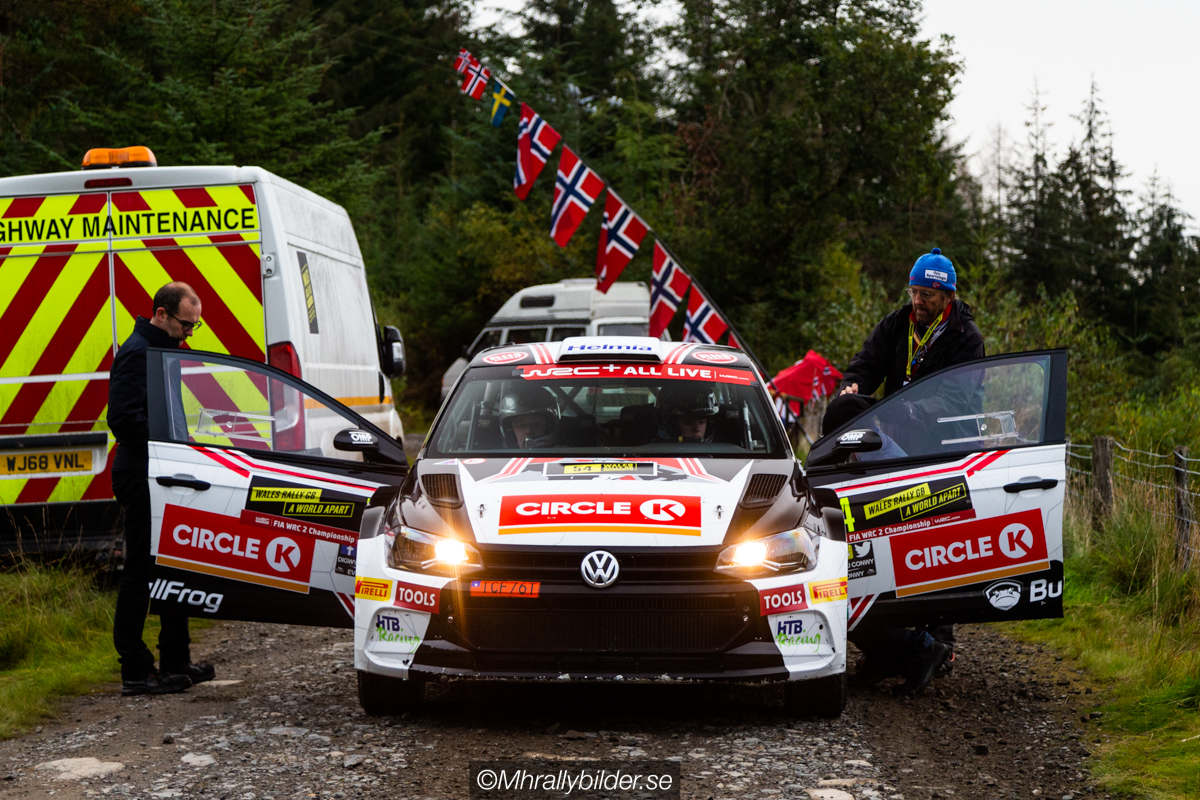 One thing that I personally was looking forward to was to see young Oliver Solberg compete in a WRC event.. I can't imagine the pressure he felt building up to this!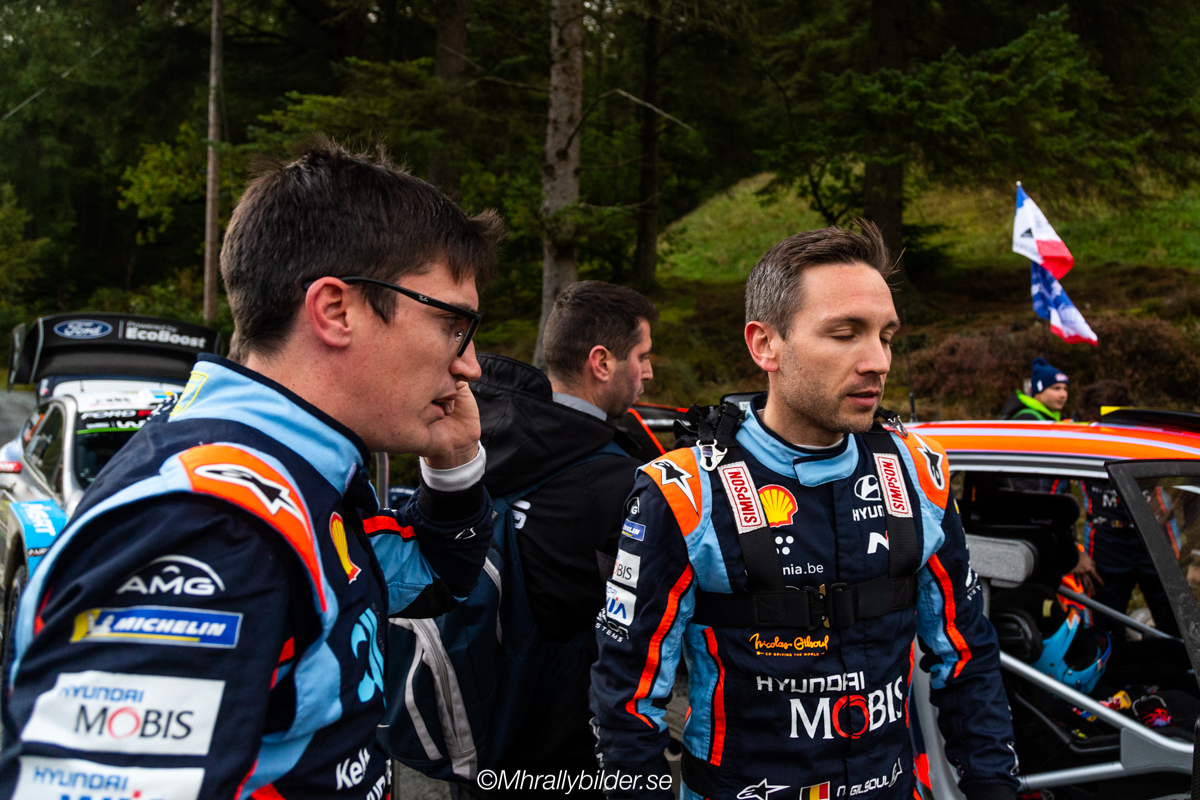 As I said it was a great opportunity to get close to the drivers, here you see Craig Breen on the phone with the team and Nicolas Gilsoul being nearby as a helping hand to the newcomer in the team.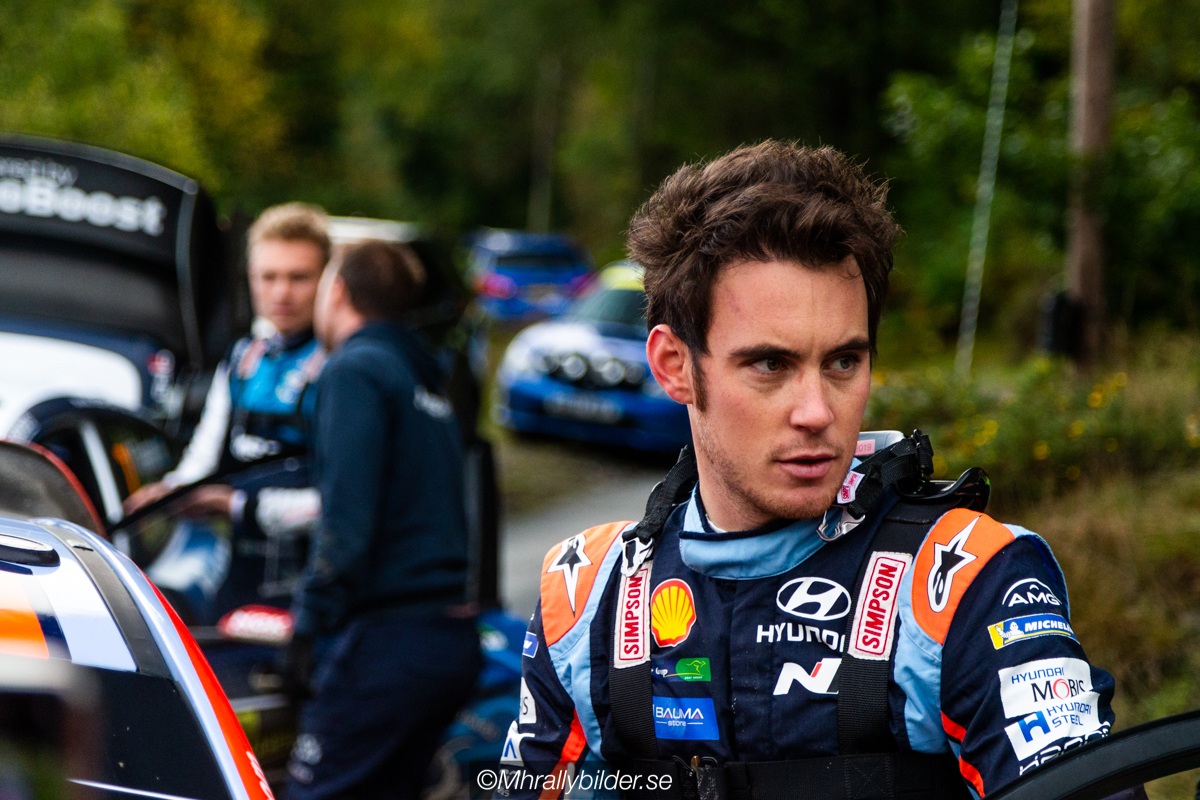 Thierry Neuville was in for a tough job this weekend trying to get some points back to his two main rivals, so he was very focused from the get go.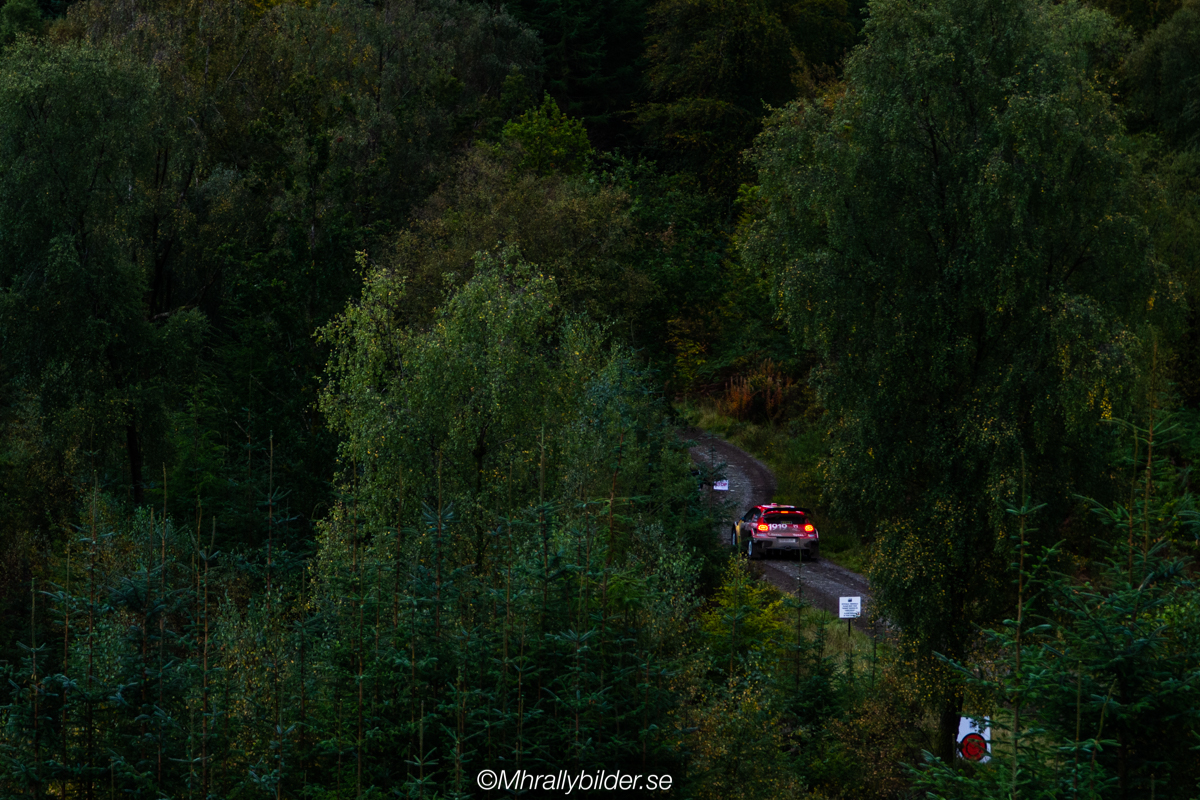 Sebastién Ogier has just checked in to Shakedown and made himself ready to attack the stage once more!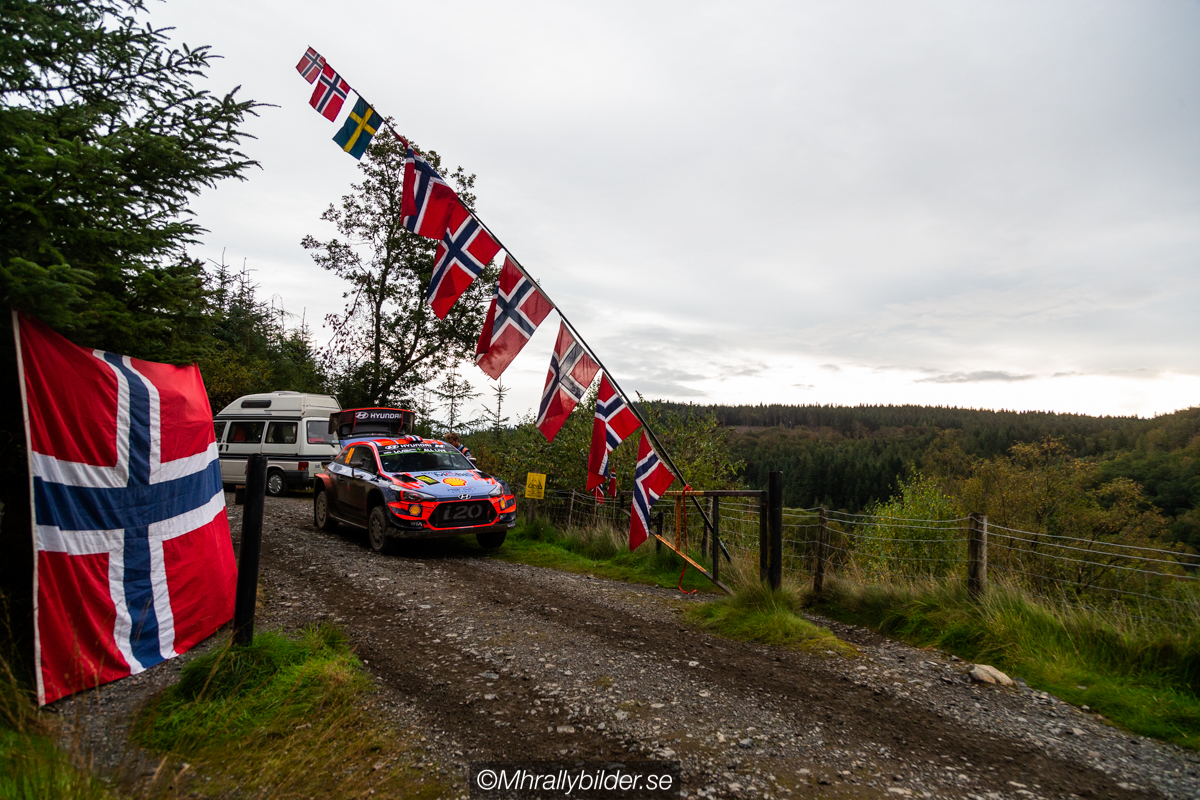 Andreas Mikkelsen and his co driver decided to do some changes between runs, and I would say they found a perfect spot for it.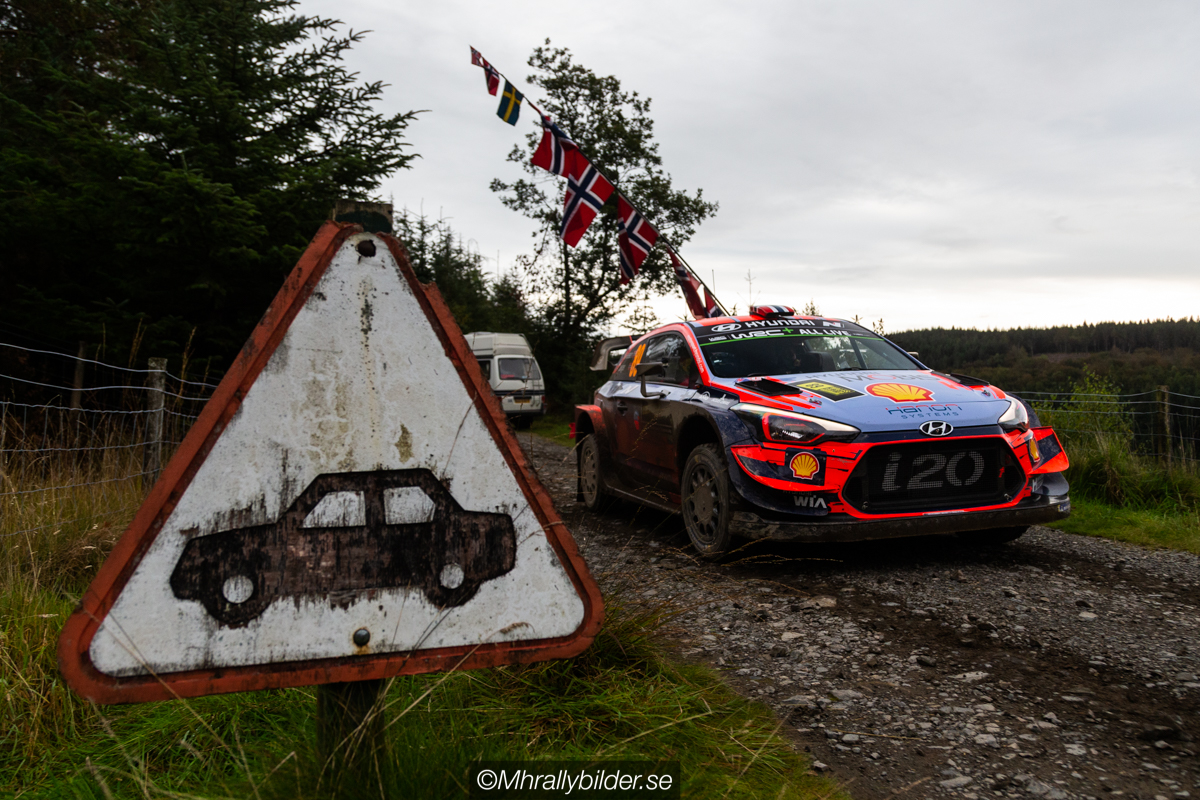 And once they were done they proceeded down towards time control and then to the start line.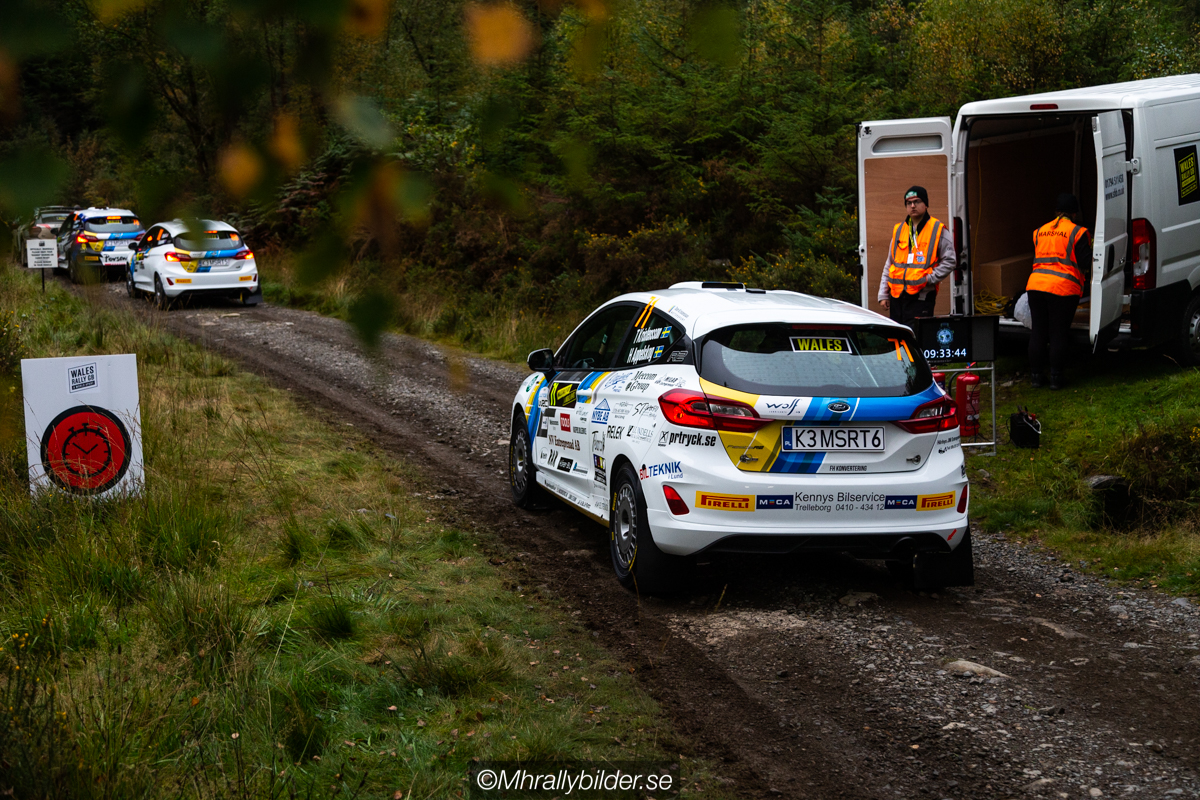 I was really excited to see Tom and Henrik drive this weekend, because between them and their main competitor, it was a matter of the person finishing on top was the winner of JWRC 2019.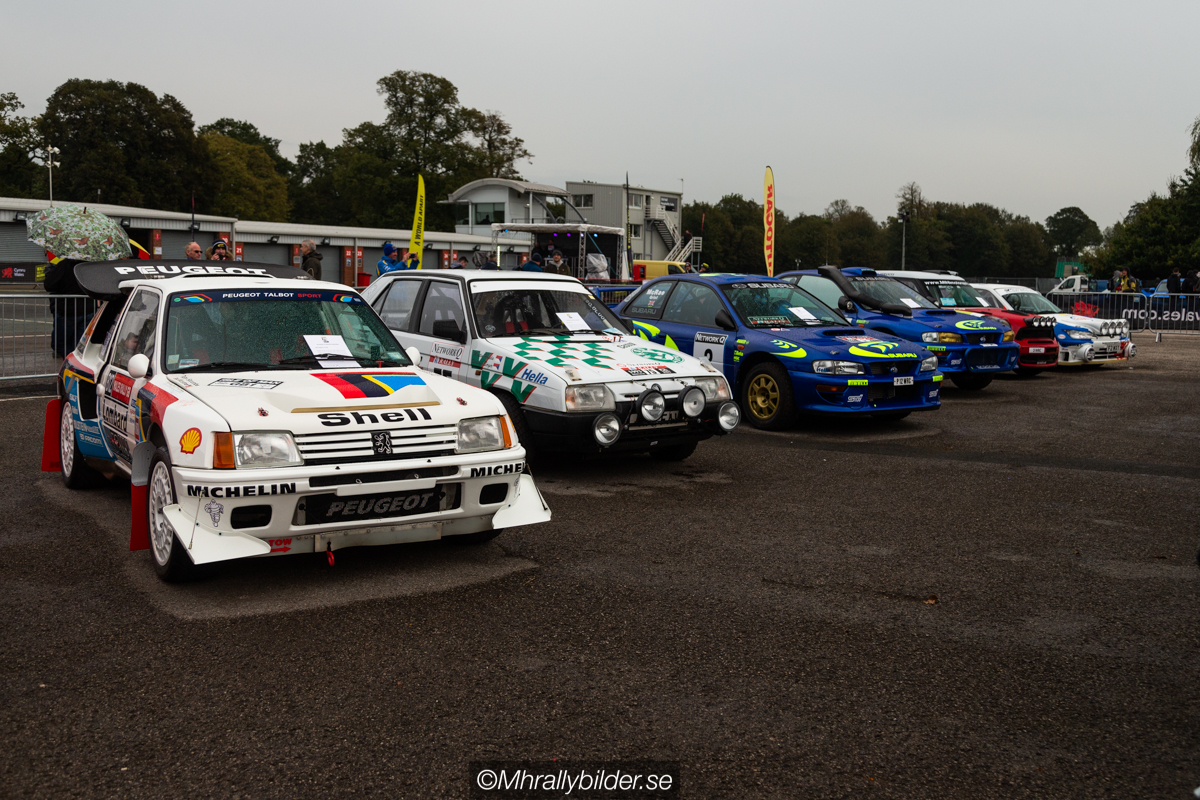 Shakedown was not the only thing happening on Thursday, there was also a ceremonial start in Liverpool and the first stage was at Oulton Park, we did not go to the ceremonial start, but we did go to Oulton Park.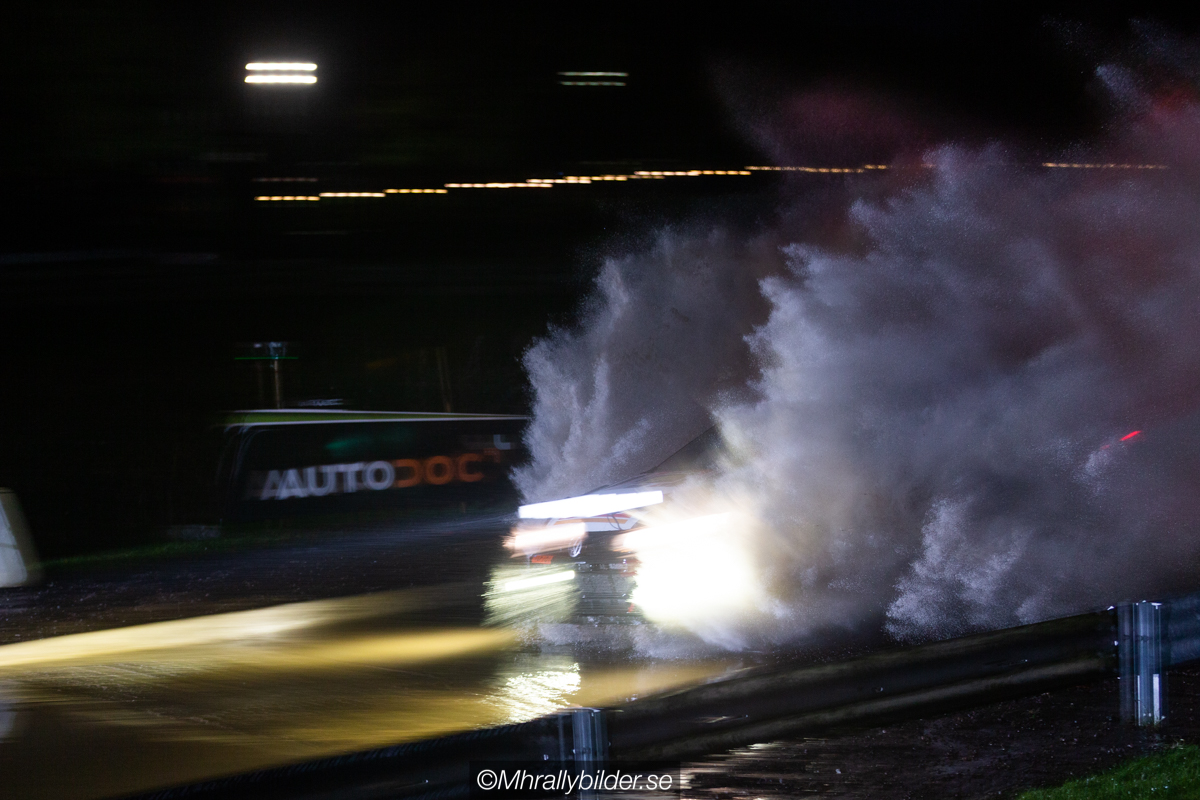 At Oulton Park there was a small selection (in my opinion) of good places to shoot from, so I made my way to the made water splash and tried to "borrow" some flash light from all of the photographers who were there. In the picture above you can see Oliver Solberg going through it at serious pace!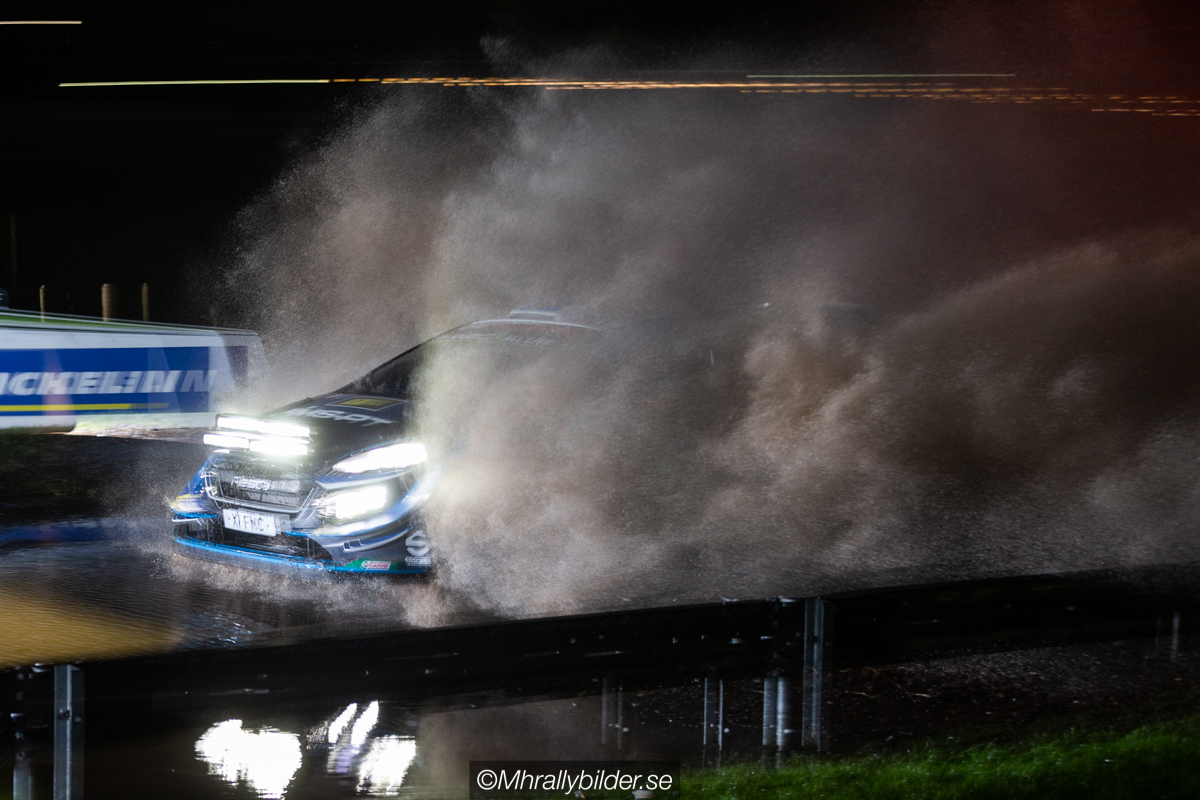 Since the water in the water splash got "topped up" continuously by rain we only watched the WRC cars and then made our way back to Llandudno and the hotel.
Friday
For Friday we had a plan to do Penmachno 1, Aberhirnant 1 and Slate Mountain.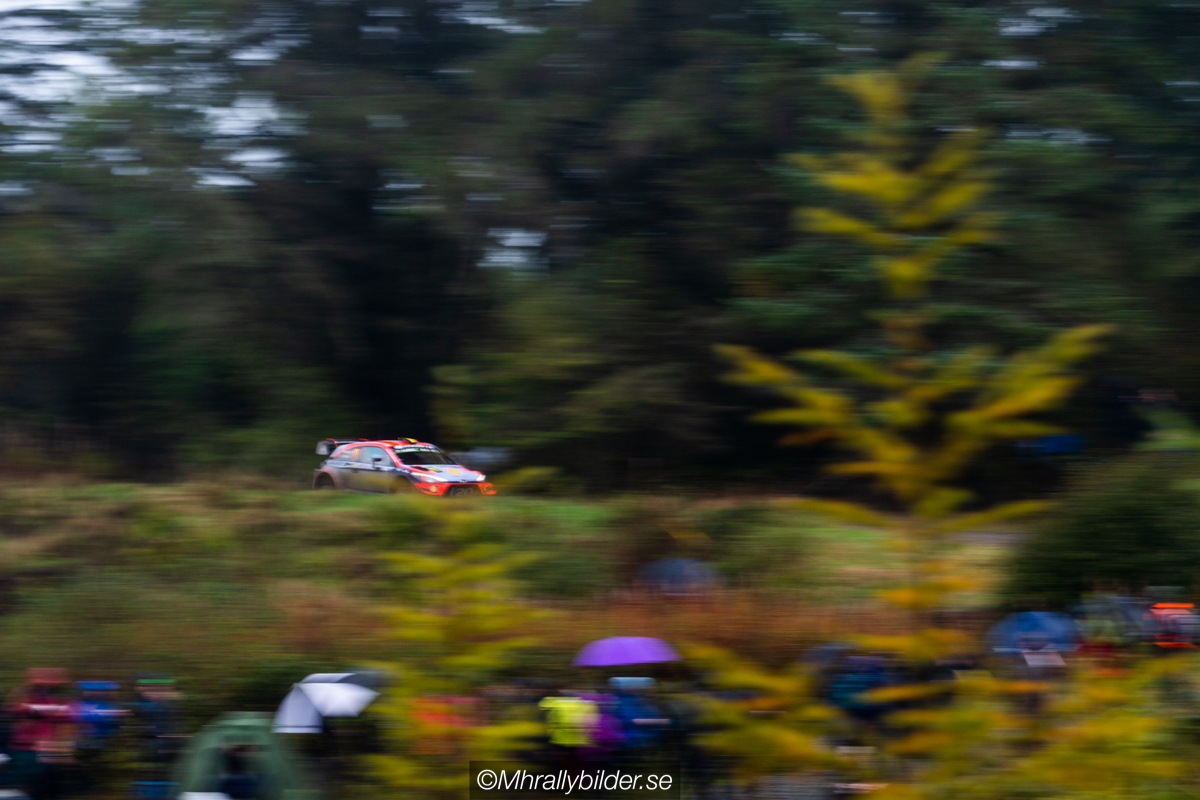 On Penmachno we had a quite far walk ahead of us to get to the stage, due to some "bad homework" when it came to calculating how much people there would be out on the rally.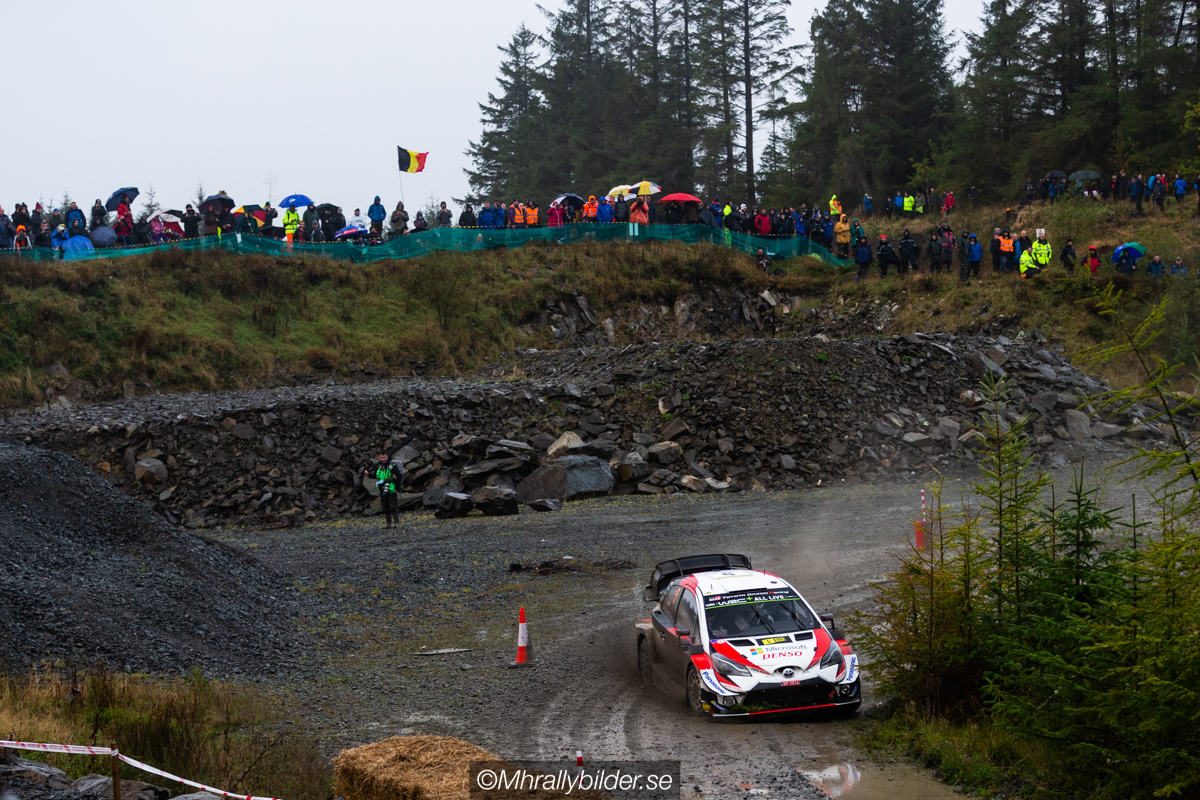 But we got there eventually and once there we were fairly locked in terms of where we could stand..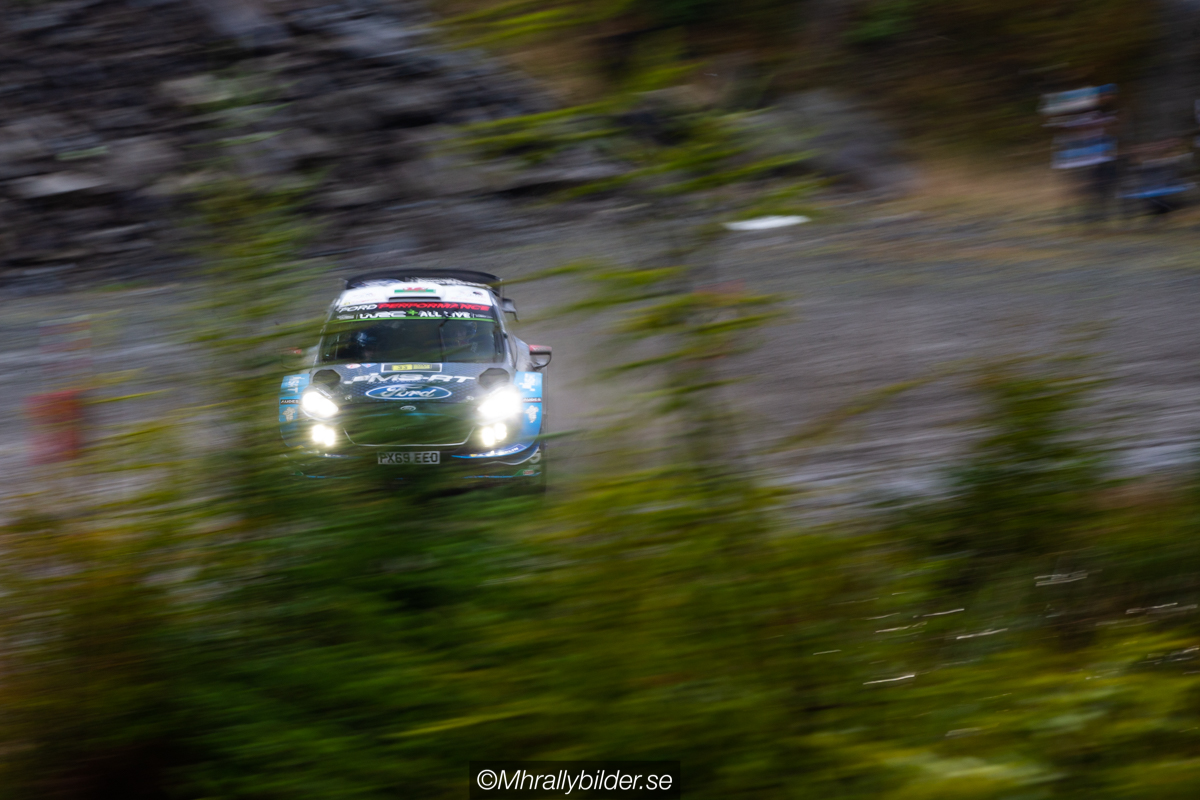 So it became a challenge to make as good as we could with what we were given, and now looking back I must say that I think we did pretty good.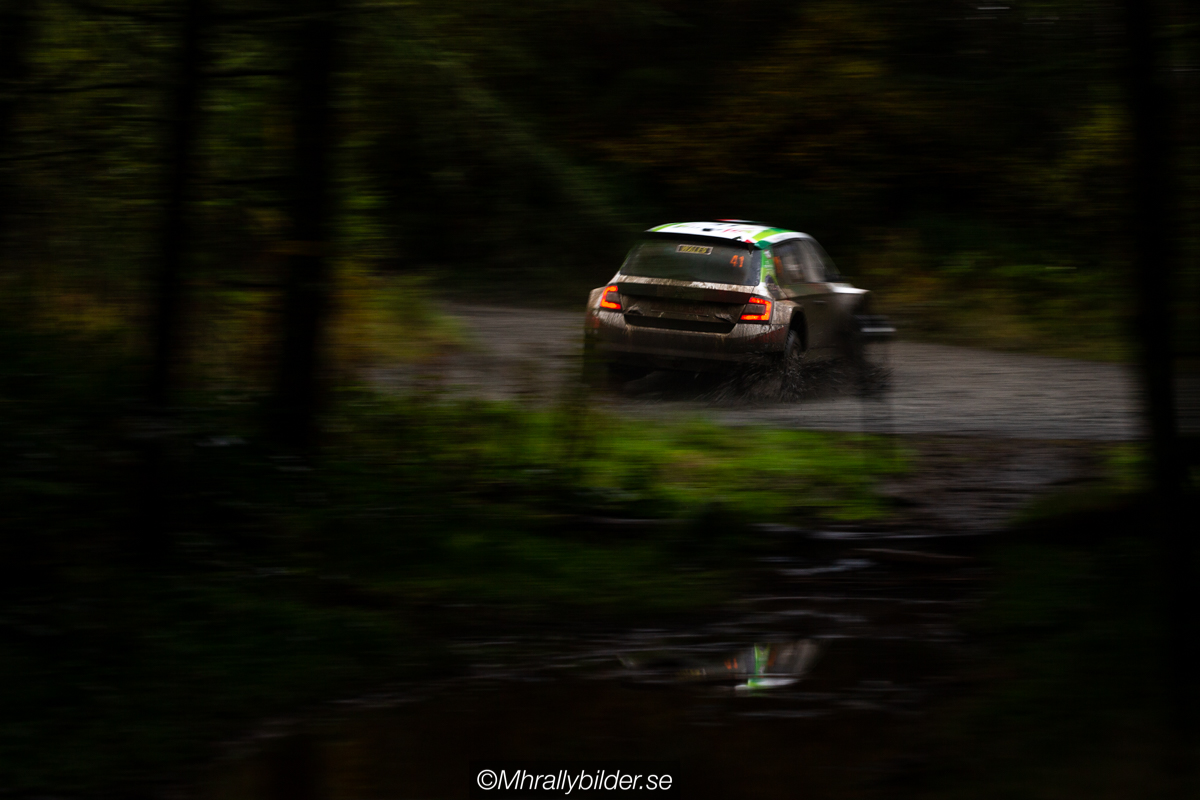 But once again we only watched the WRC cars and some WRC2 cars, otherwise we wouldn't have made it to Aberhirnant 1…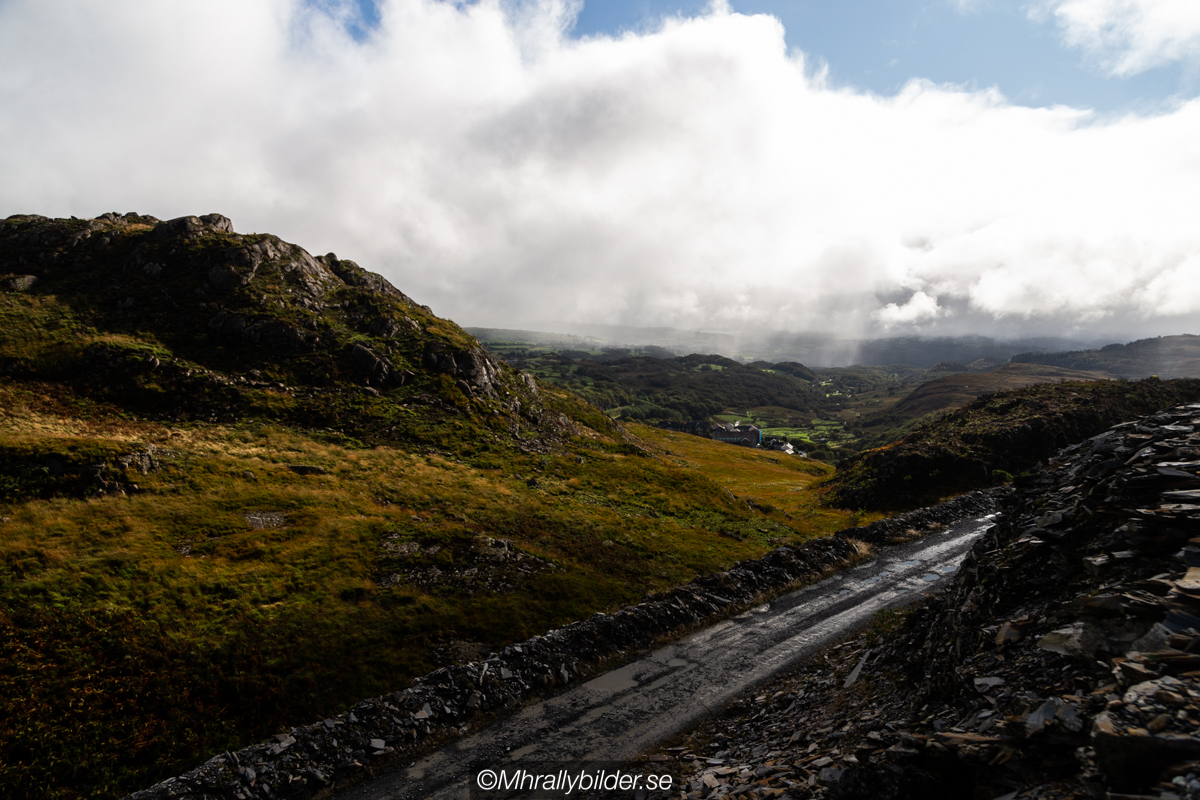 When we were on the way to Aberhirnant and had 6km left to the stage with one hour to go until stage start and we were sat in a massive traffic jam we decided to call it a miss and go directly to Slate Mountain instead.
Which showed to be the right decision once we got to the parking at Slate Mountain and saw that Aberhirnant 1 was cancelled, so all of a sudden we had a few hours to spare, and by the end of the stage was a café, so we decided to get a hot meal in the middle of the day as well as to dry a bit.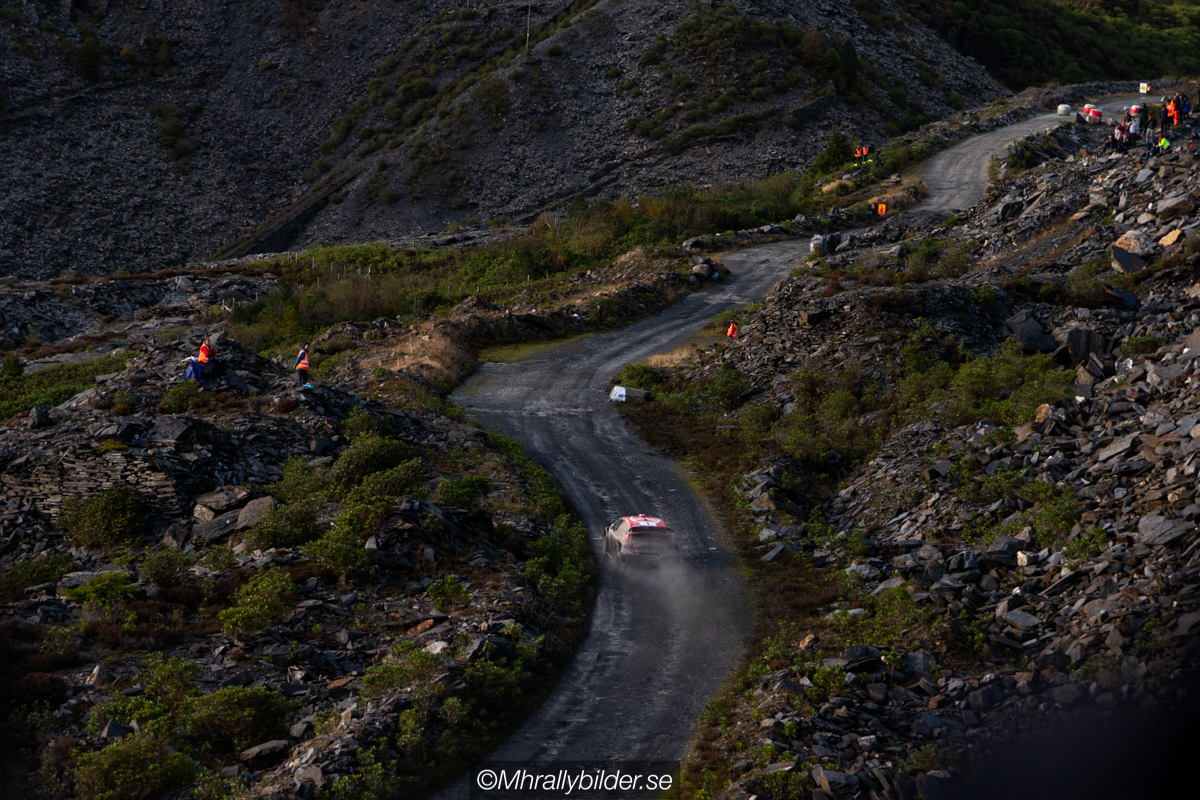 As you can see the nature around the stage was very harsh, but it made for an interesting backdrop.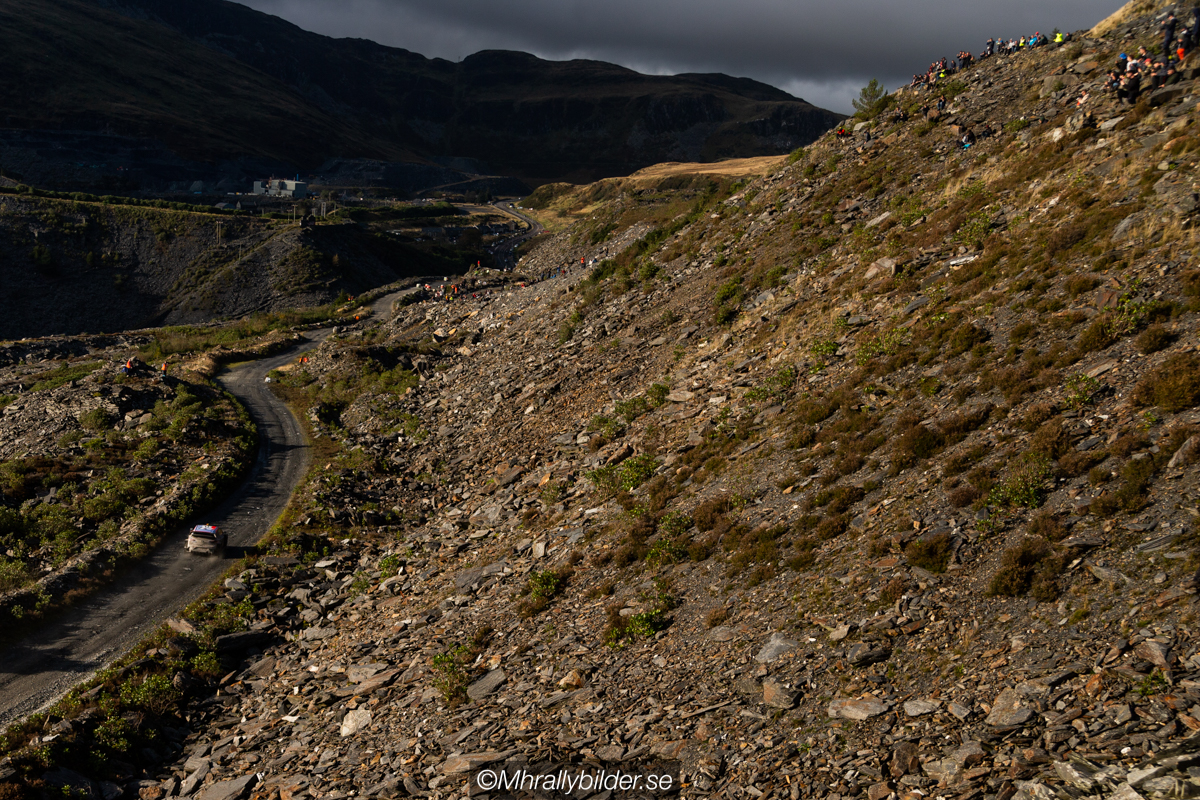 It was very special to see rally cars going through a landscape as pretty as this!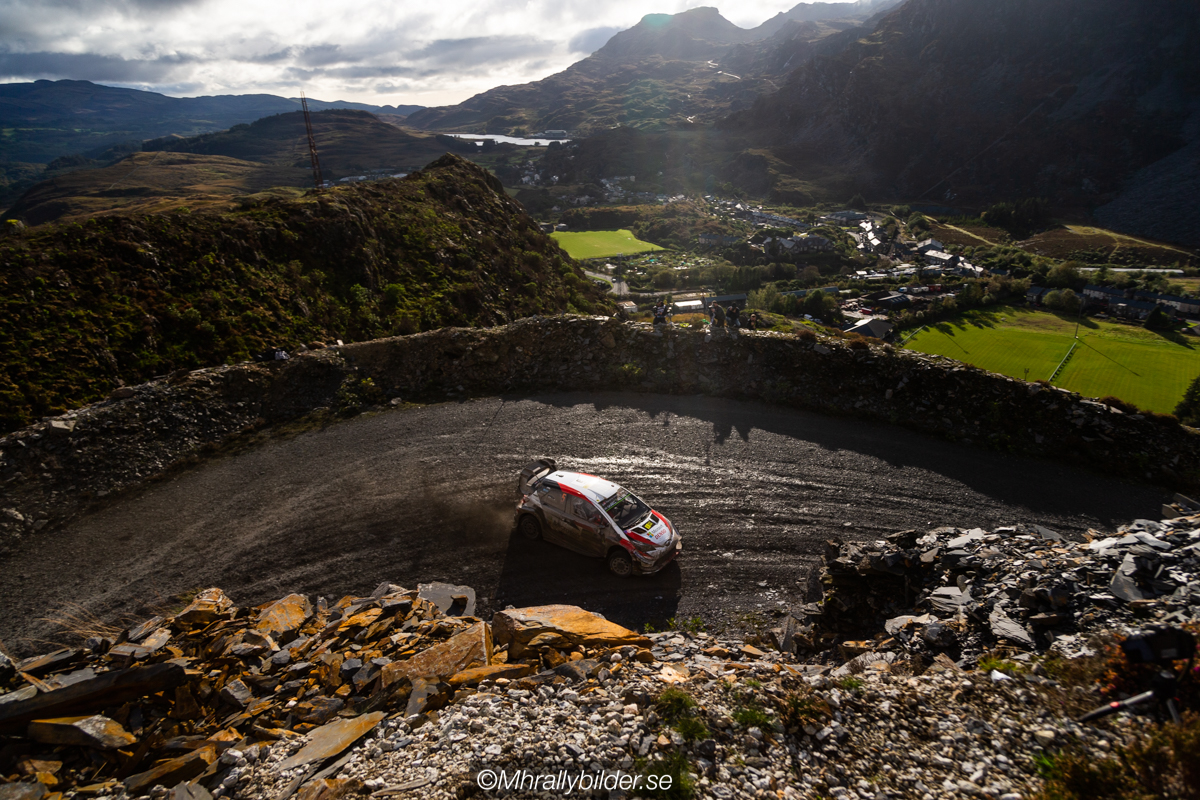 I can certainly say that this stage made the weekend for me!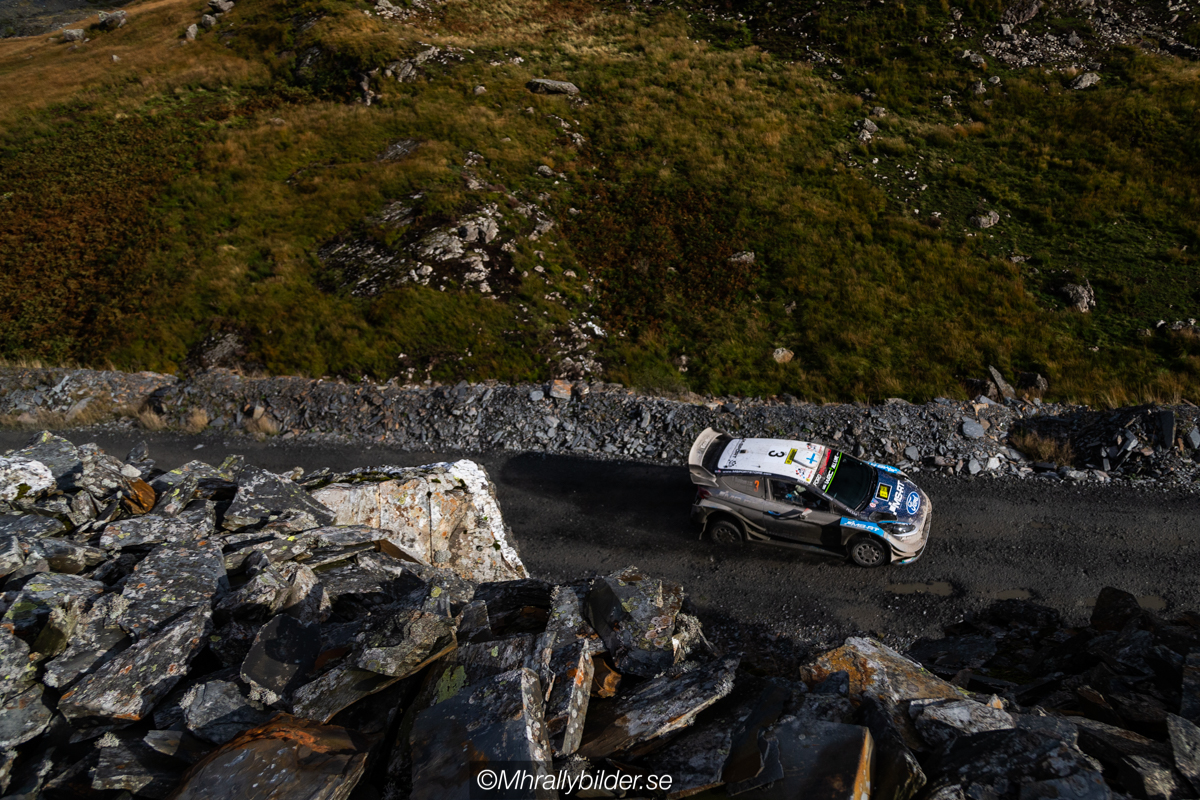 For a brief moment we thought we had gotten wrong somewhere and ended up on Iceland, but no, we were still in Wales!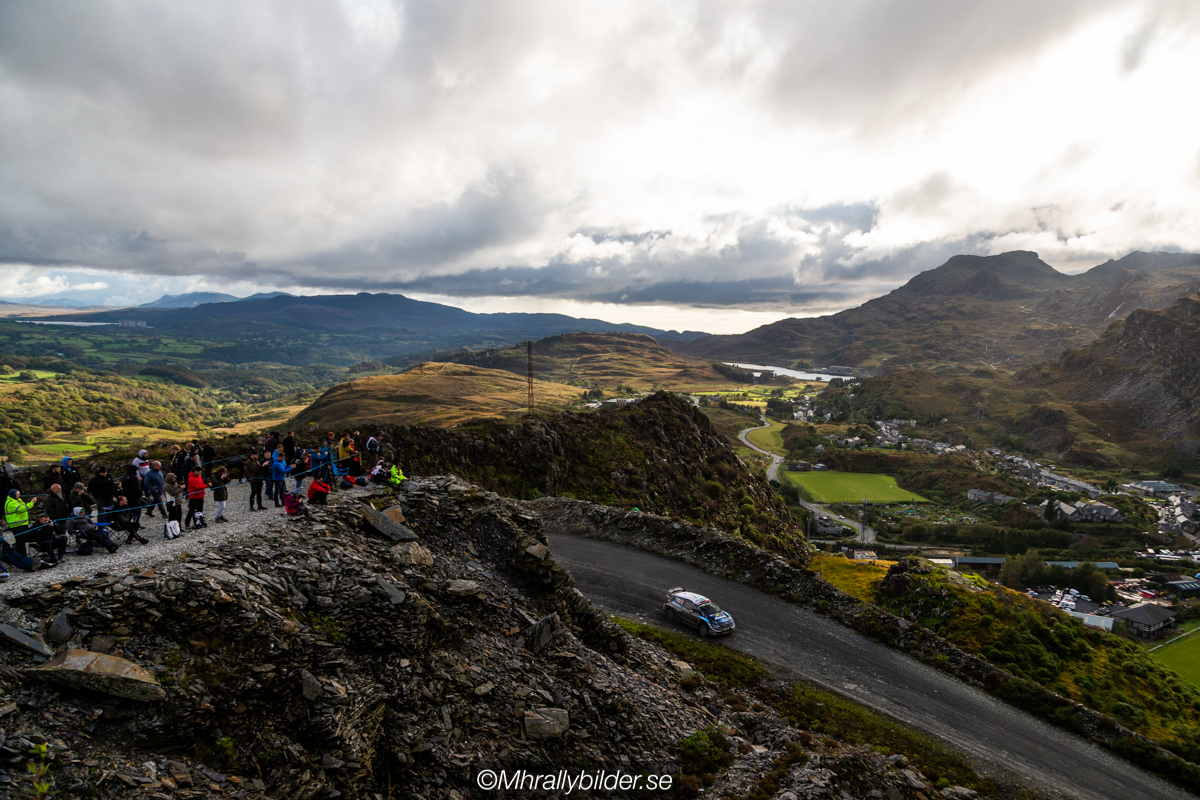 I could not get tired of looking at this view, and then occasionally when a rally car passed by it just got a bit
better!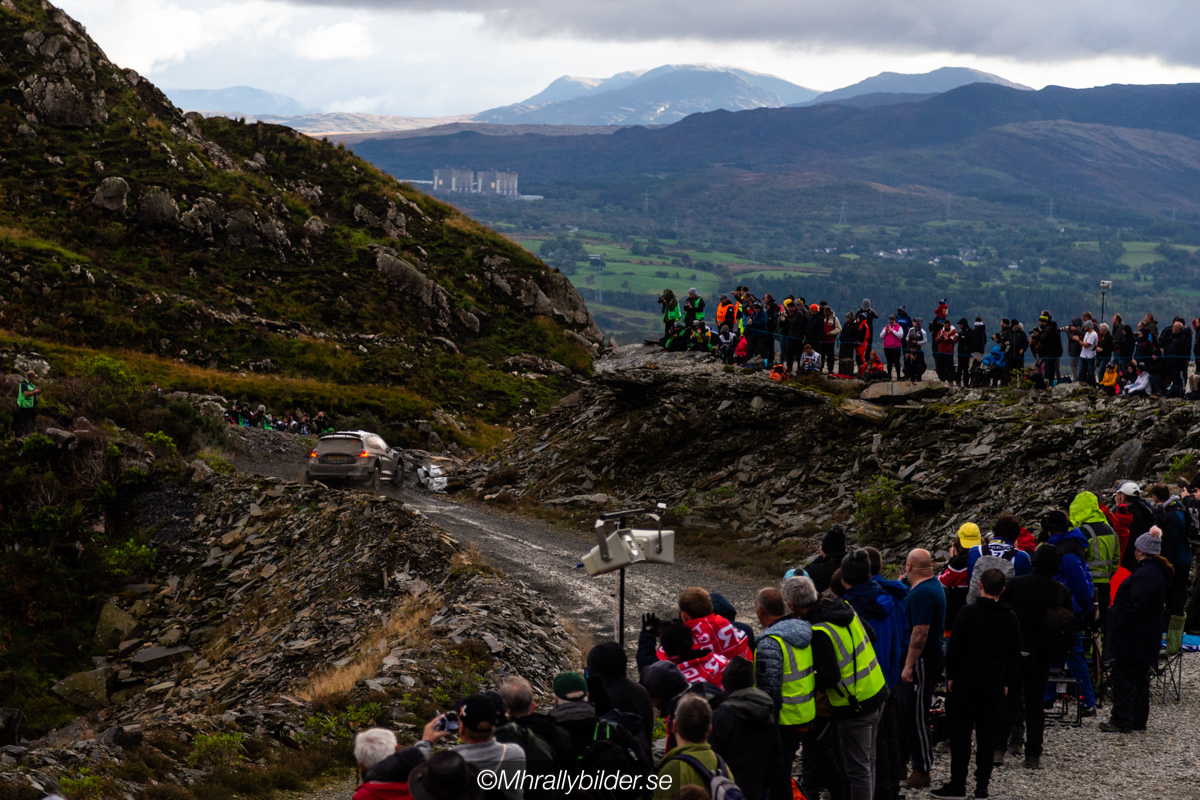 With it being such a short stage there was people everywhere! But that just helps to the atmosphere.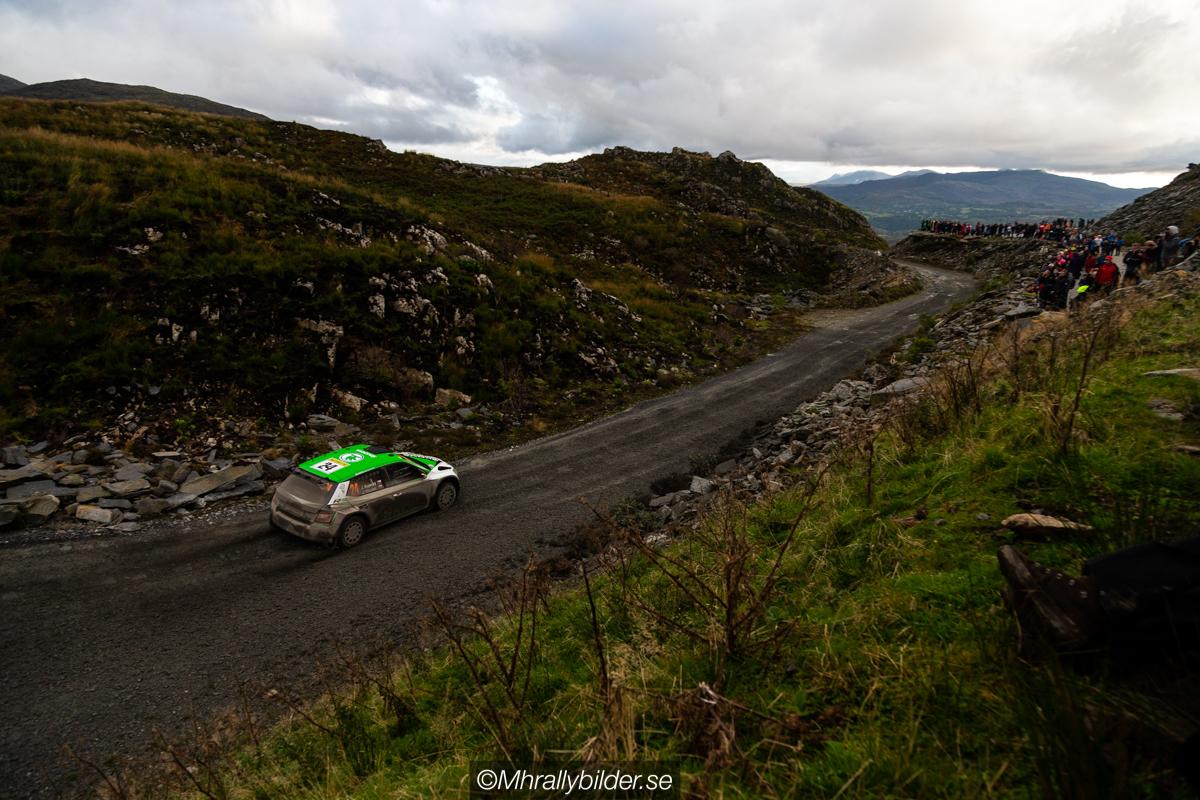 For a moment I forgot that the clocks were running and they tried to go as fast as they could, I was too busy enjoying the views. So I think I will end up with some new art on my wall now after this rally!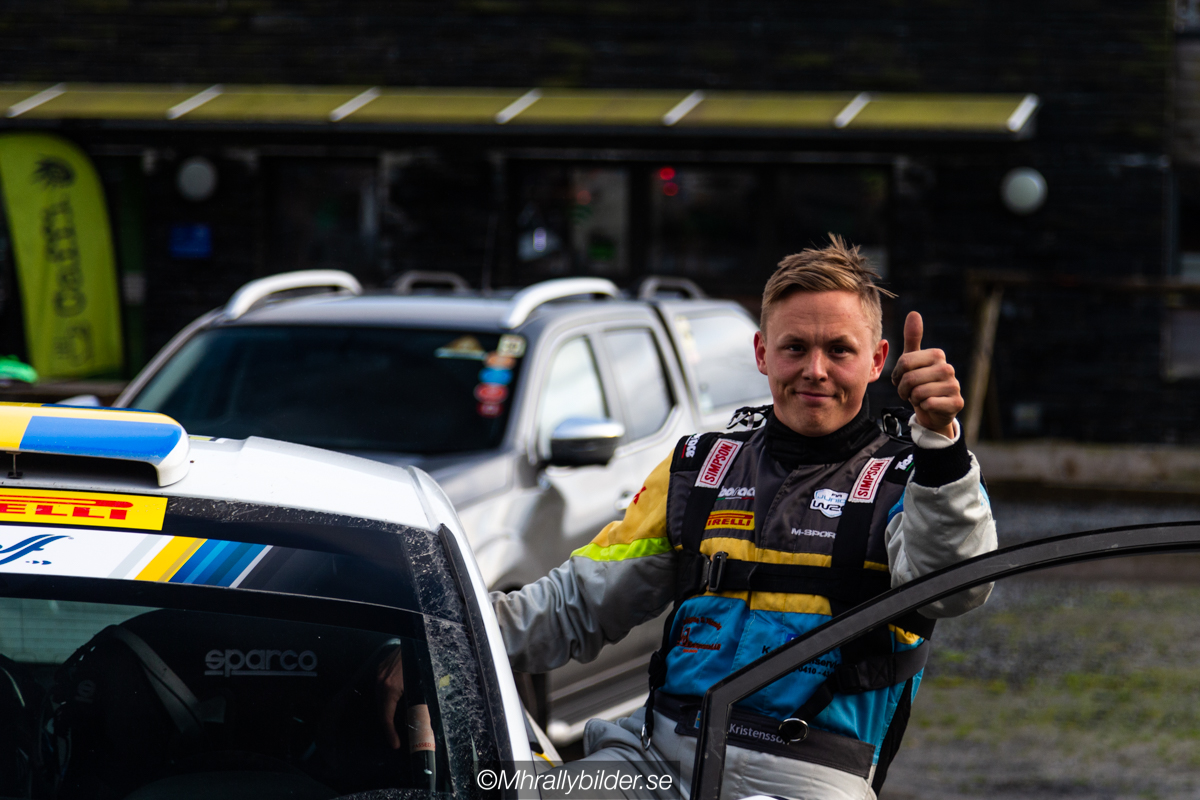 I had a quick word with Tom at the end of the stage and by then he was in a very good mood!
After we had done the stage we went back to Llandudno and planned the next day, that plan involved leaving at 04.00, just to be sure we got to the stage in time.
Saturday
This was the day we had the earliest morning, because we had planned to do Dyfi 1 and Colwyn Bay..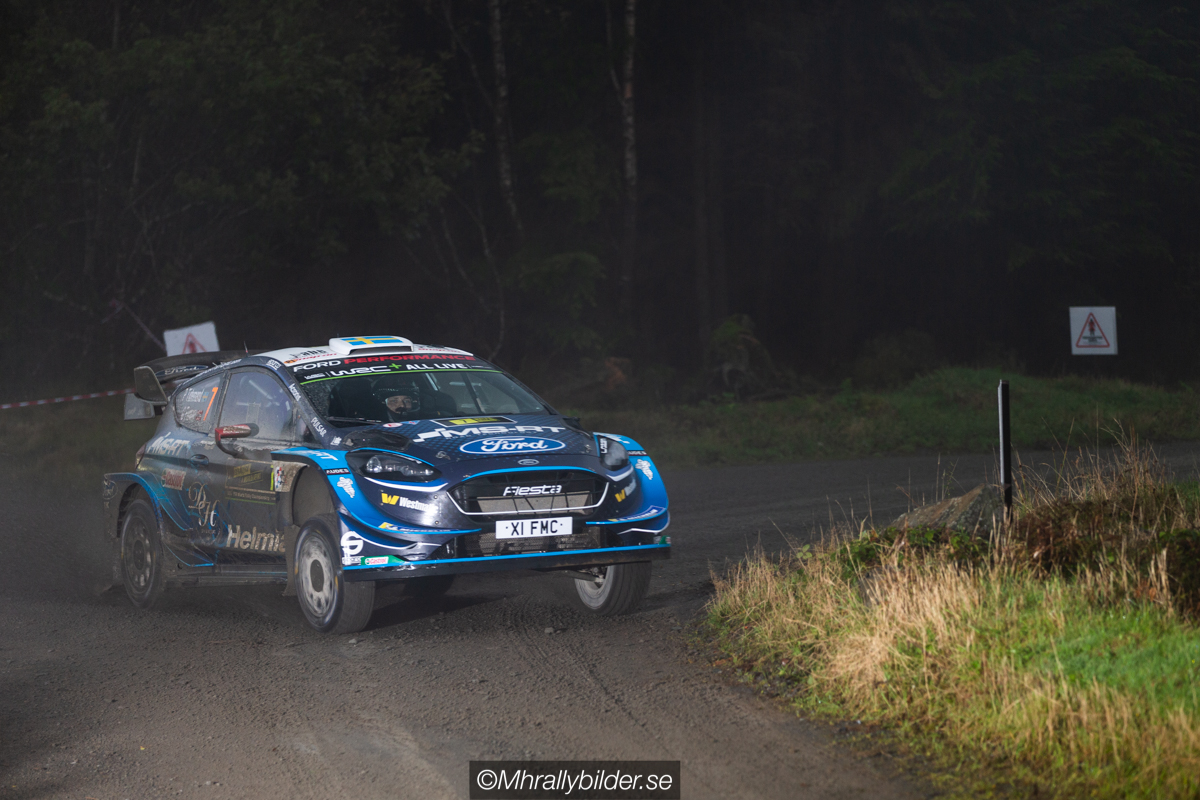 On Dyfi I saw an opportunity to do a bit of flash work, and as you guys know now I am huge fan of using flash!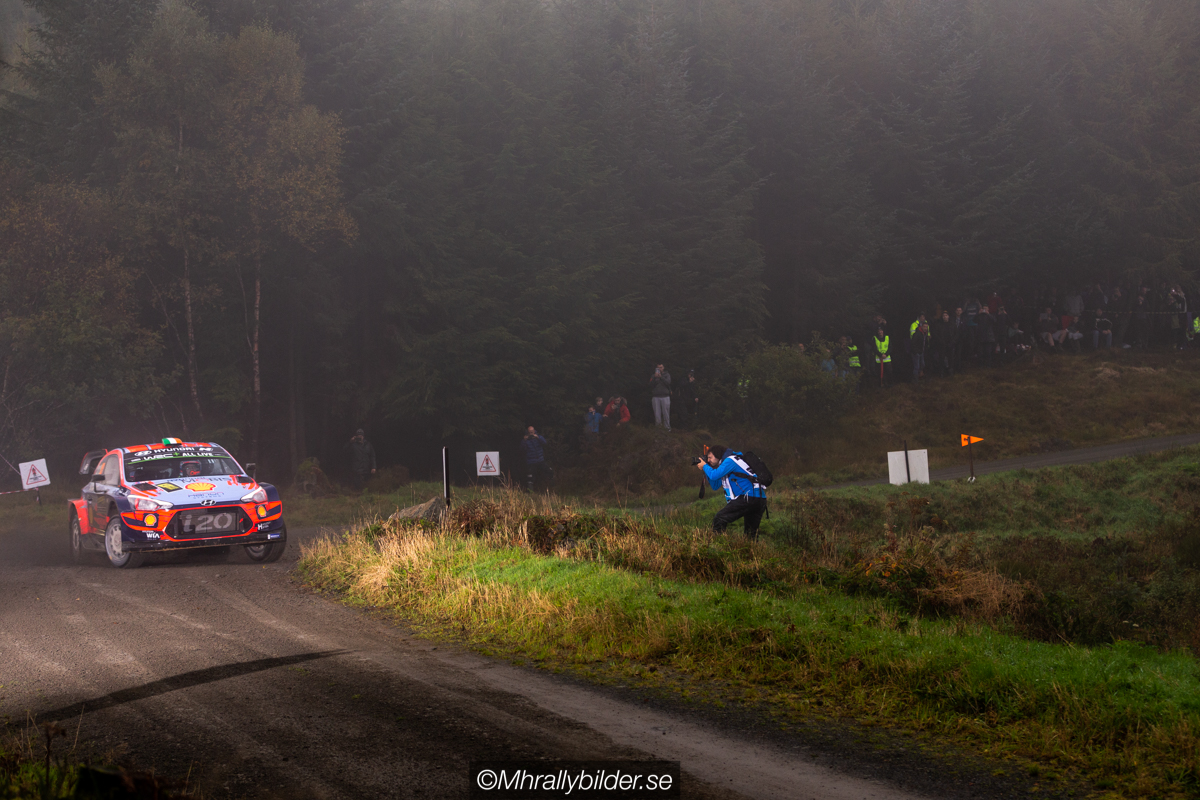 So when that opportunity came I did not wait until after the WRC cars (which I usually do because I do not want to take risks when they pass).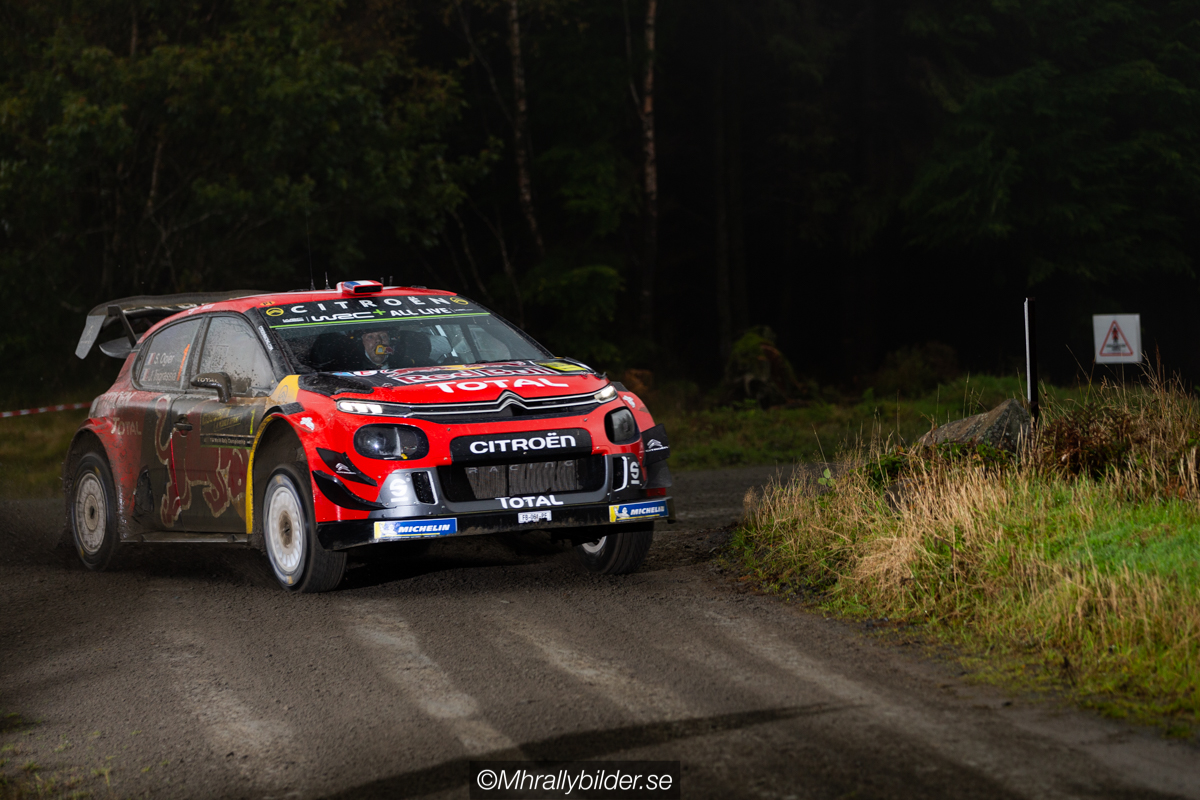 I'm really happy I took this opportunity, because it was overcast and not a shadow in sight, so it looked pretty boring with no light anywhere.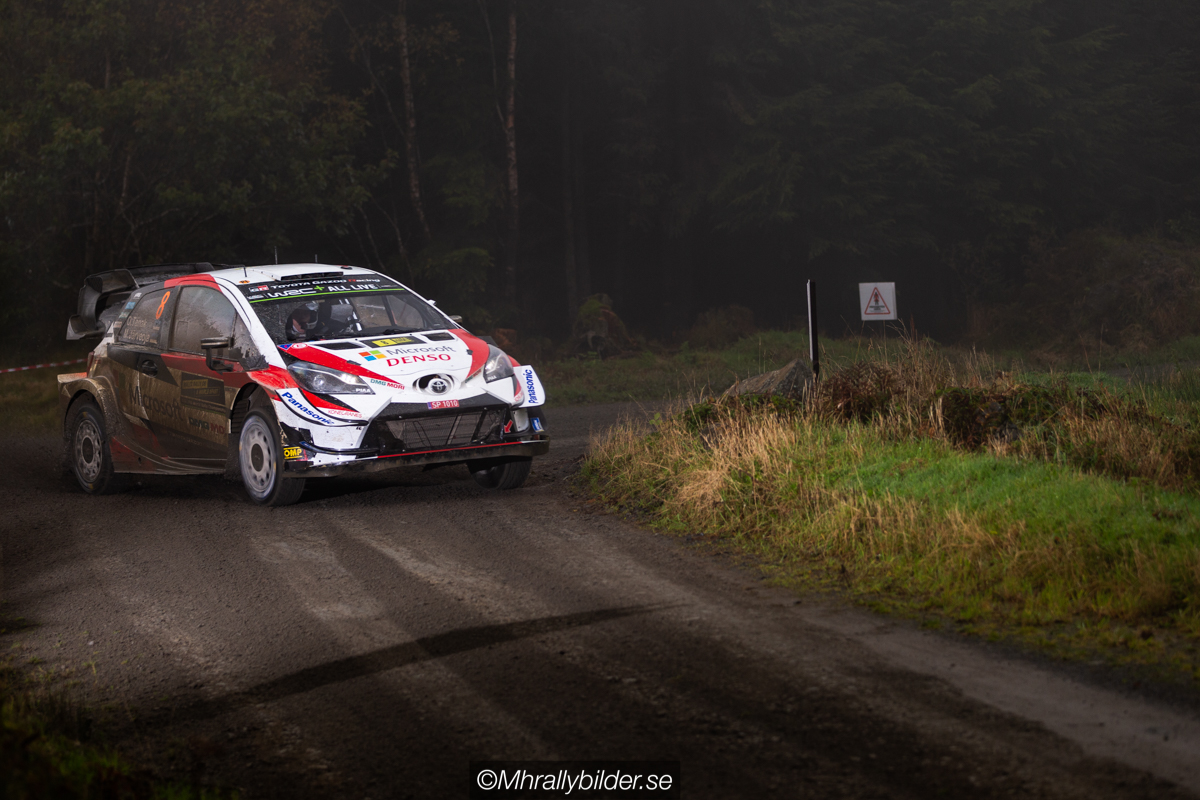 I was surprised when I saw how much different the surface of the road looked when the WRC cars had gone through, with Ott Tänak (this photo) being the last one it was easy to see the cleaning they always talk about on gravel rallies.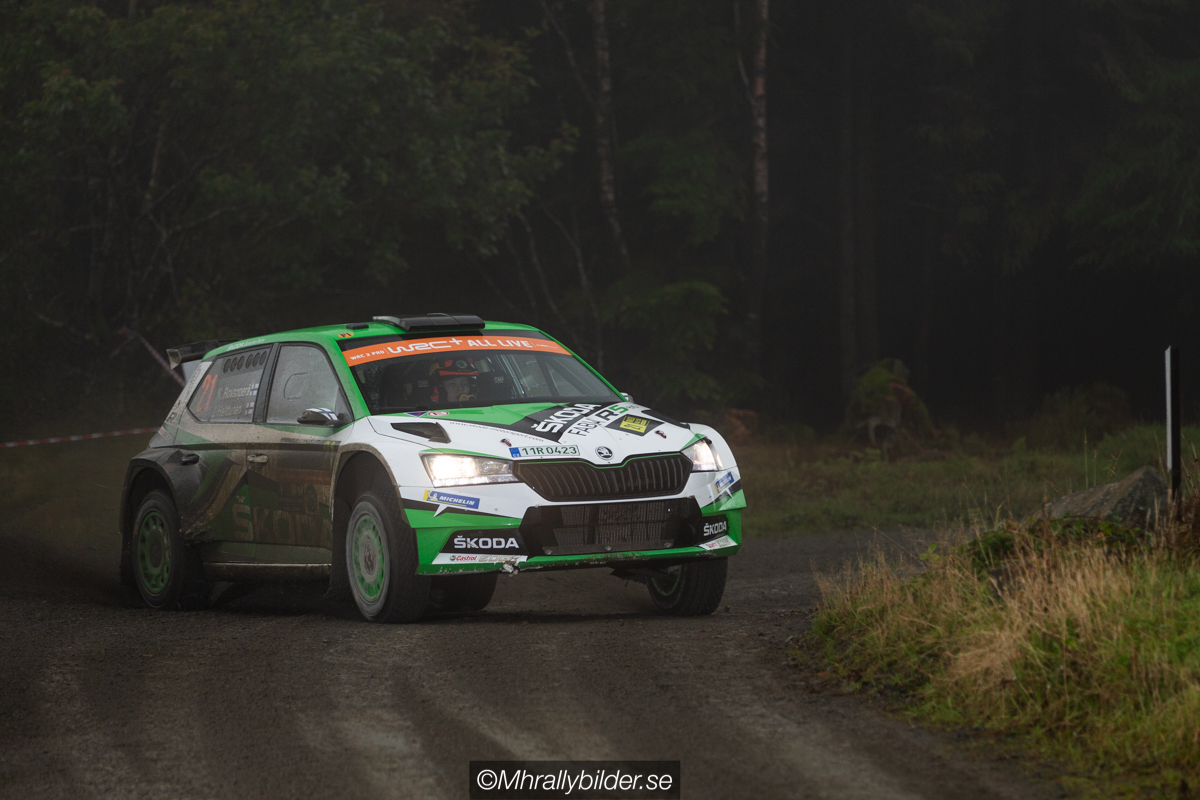 When WRC2 came I was unsure if the corner would be something that would work for them, but as Kalle Rovanperä showed here I had nothing to worry about.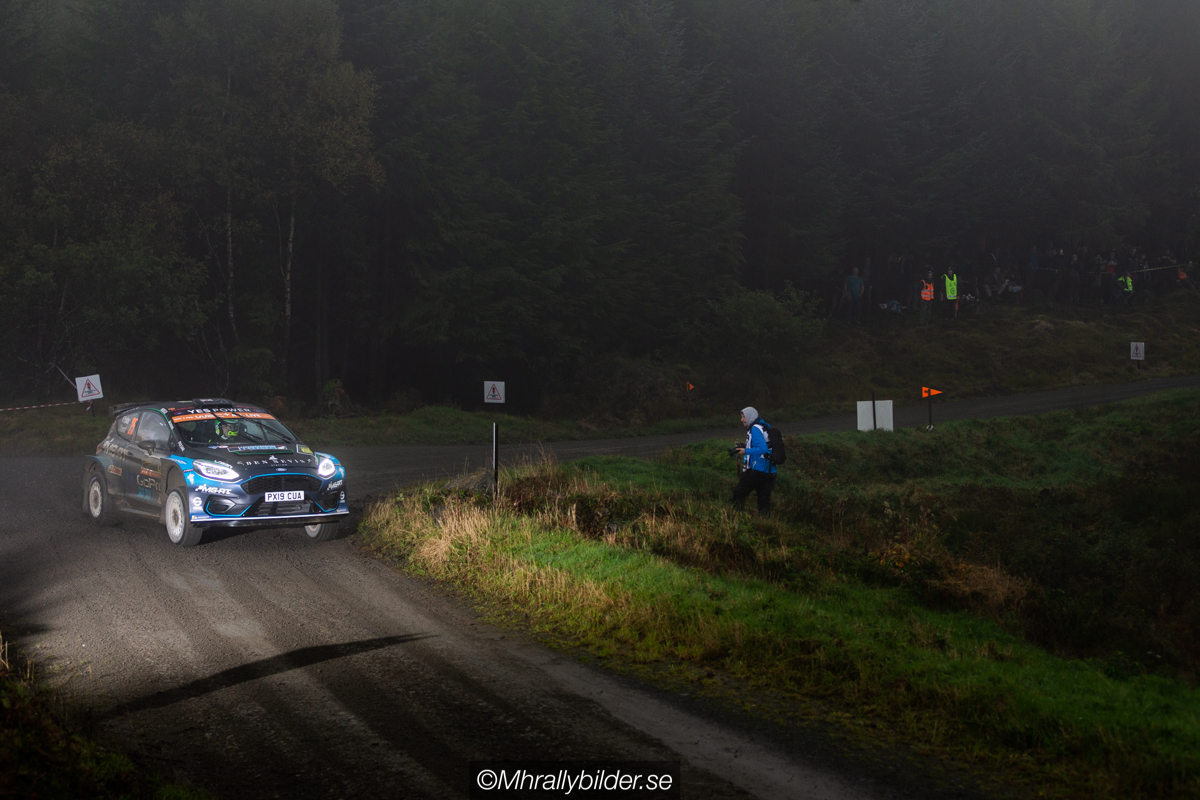 Hayden Paddon was once again back in Europe, this time in a Ford Fiesta R5 Mk2 as a "warm up" for WRC Australia when he will be piloting a Ford Fiesta WRC car instead!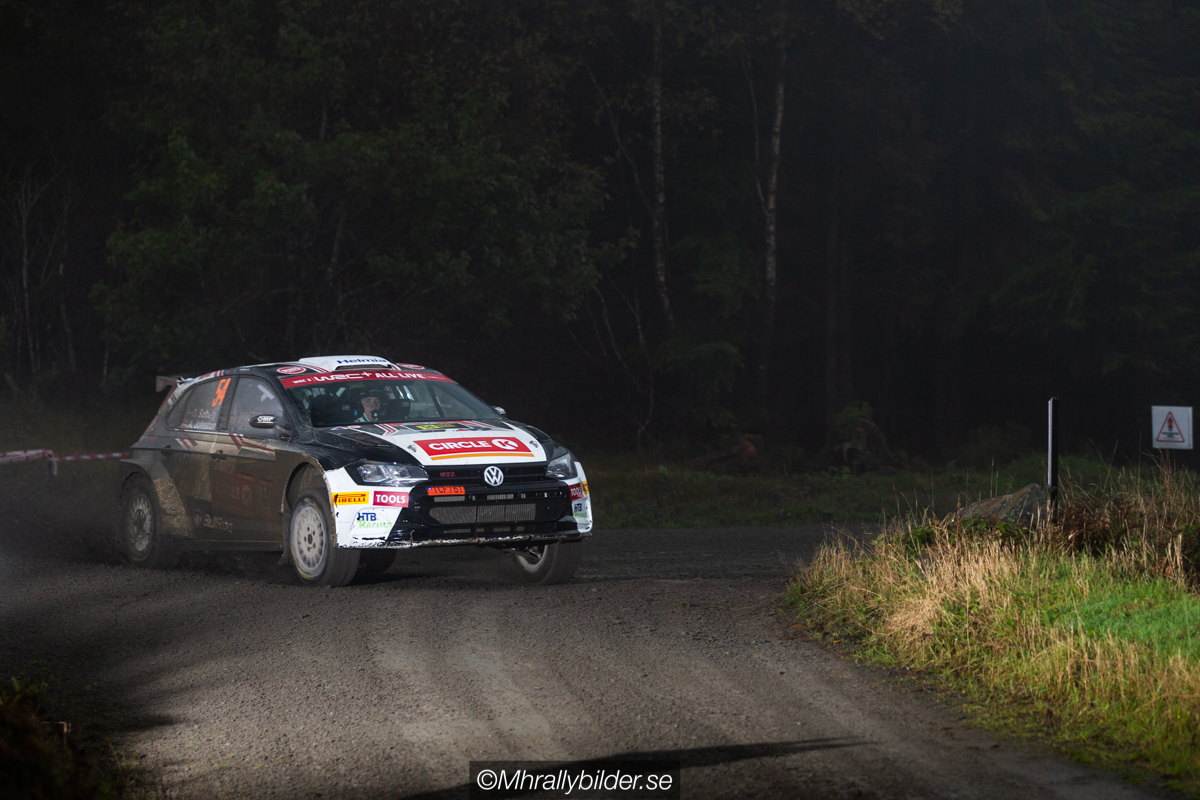 Unfortunately for young Solberg he had mechanical troubles on Friday so he lost the possibility to fight for a position. So on Saturday he had made up his mind to go really fast instead, and on the first stage on Saturday he beat Kalle Rovanperä by 9 seconds..and this was his first WRC event!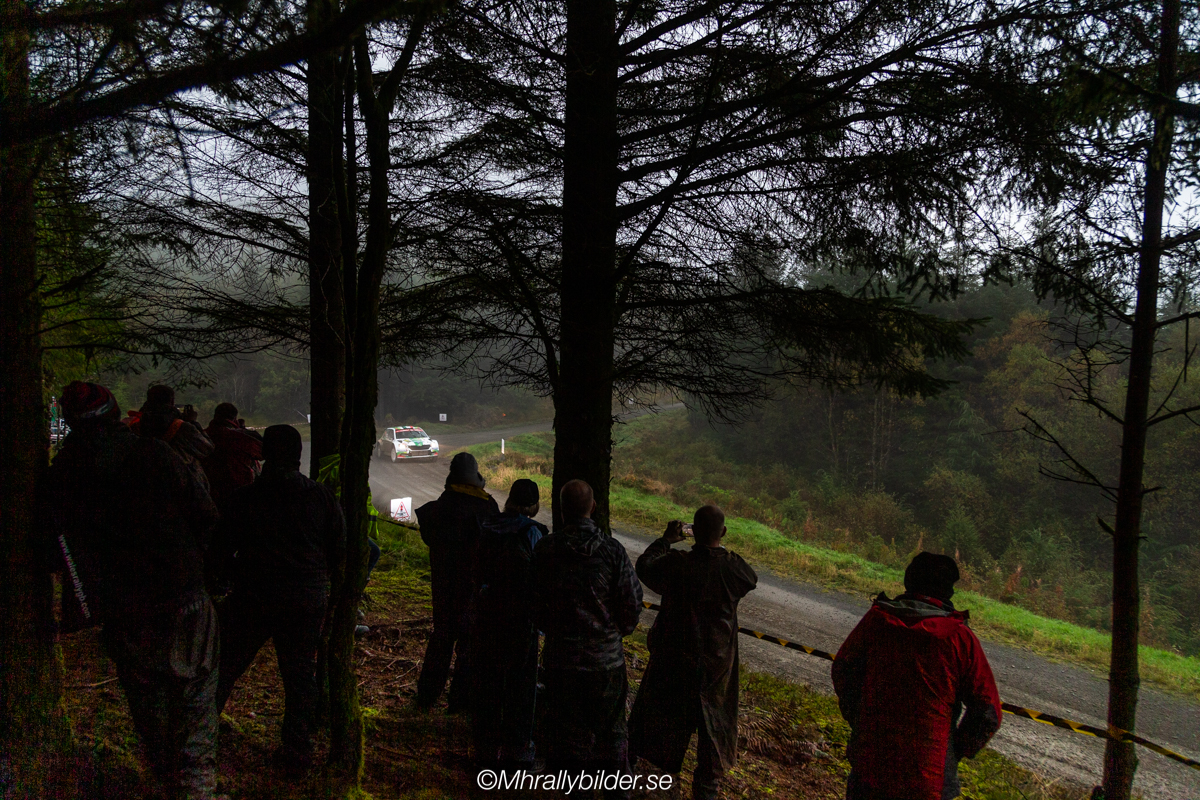 With the cars going close to the end I decided to switch focus a bit and try and get some of the spectators in the picture as well!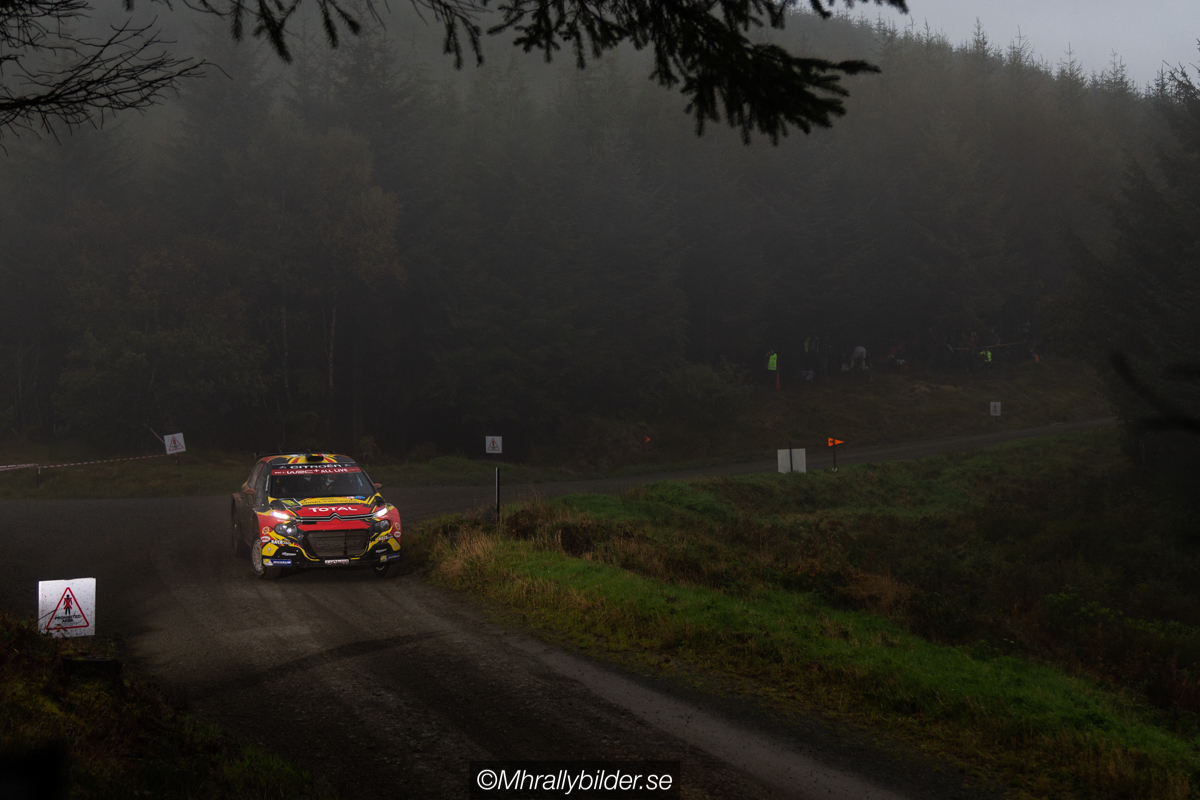 One thing that surprised me when we went towards the car was the mist that had seemed to cover the stage was in fact rain, but since we had been standing underneath trees we weren't affected of it, but we were during the 3km walk to the car..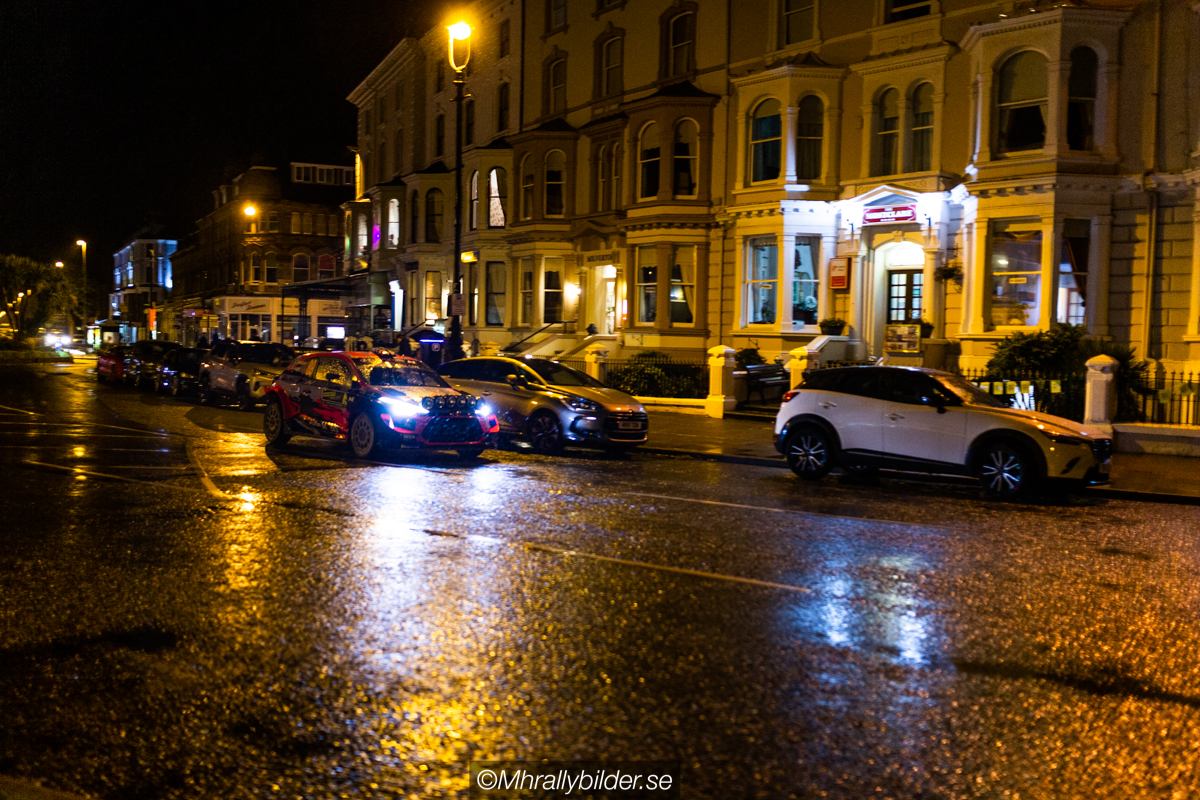 We had planned to go to Colwyn Bay for the evening, but when we saw the rain in the forecast and they started warning about traffic jam not too distant from the stage we changed our minds, so instead we decided to get some photos of the cars coming in to parc fermé and evening service.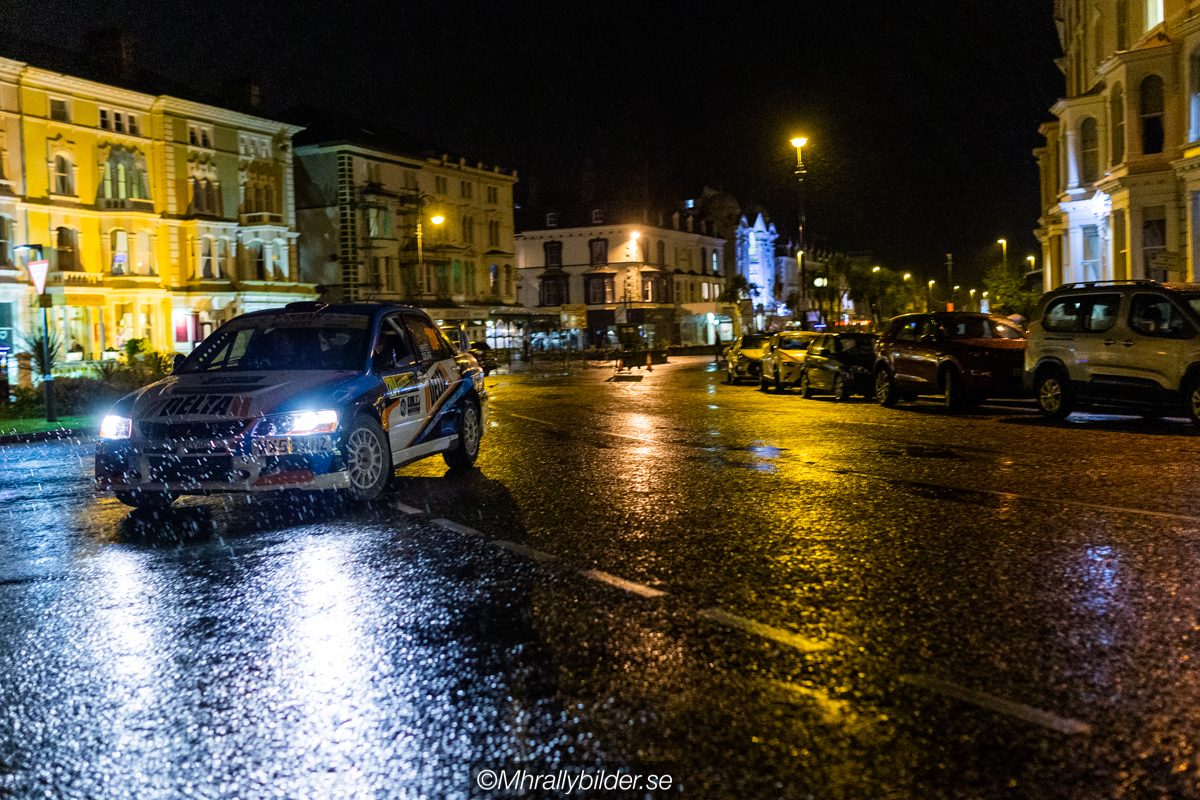 Yes the rain was still coming down as you can see, but now we were at furthest 1km away from the hotel.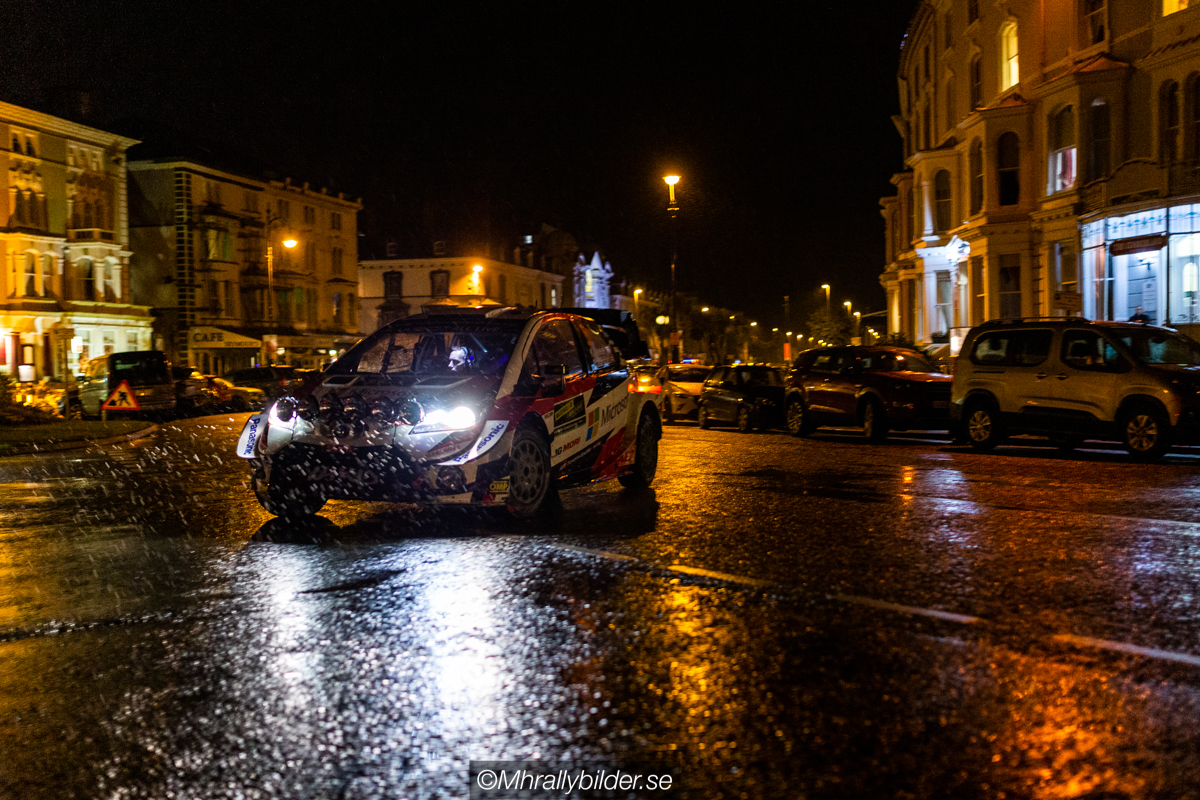 So I think it's fair to say that this was a fair choice to make, since we also got the opportunity to shoot the cars in their not so natural environment.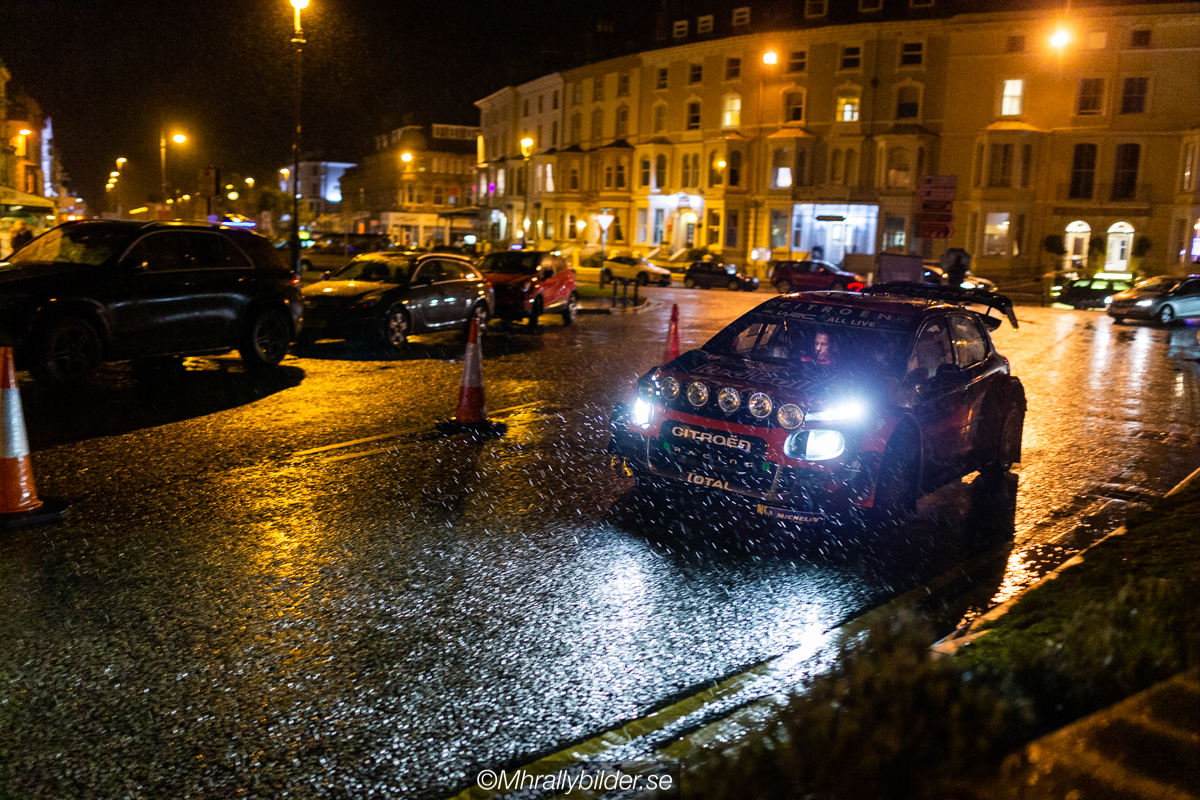 I think it doesn't matter who you ask, they will always say that a race car on the road has a certain appeal to it!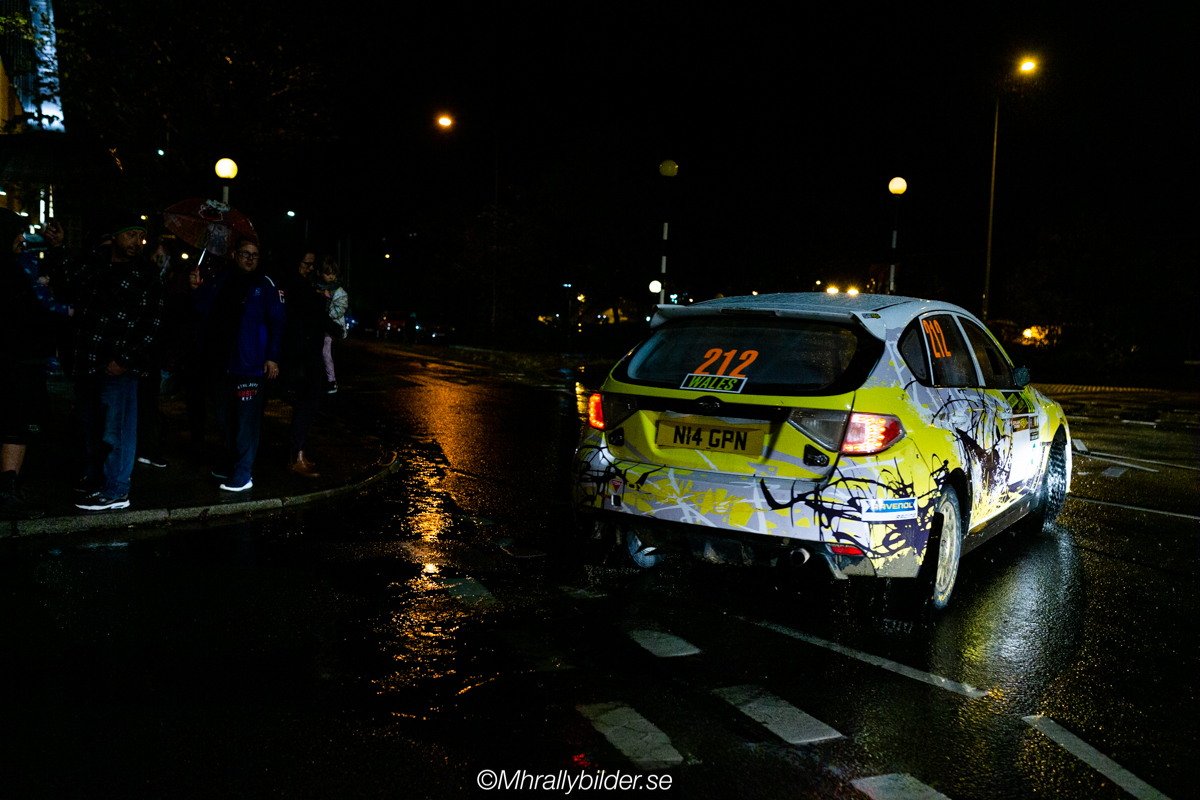 And I think they are right, because it is something so special with taking something to an environment where it isn't supposed to be and see it there.
Sunday
The last day of the rally would be an interesting one. We had made up our mind early that we would do Great Orme, because in the afternoon we both had to travel to different places so we couldn't see anything else than that stage.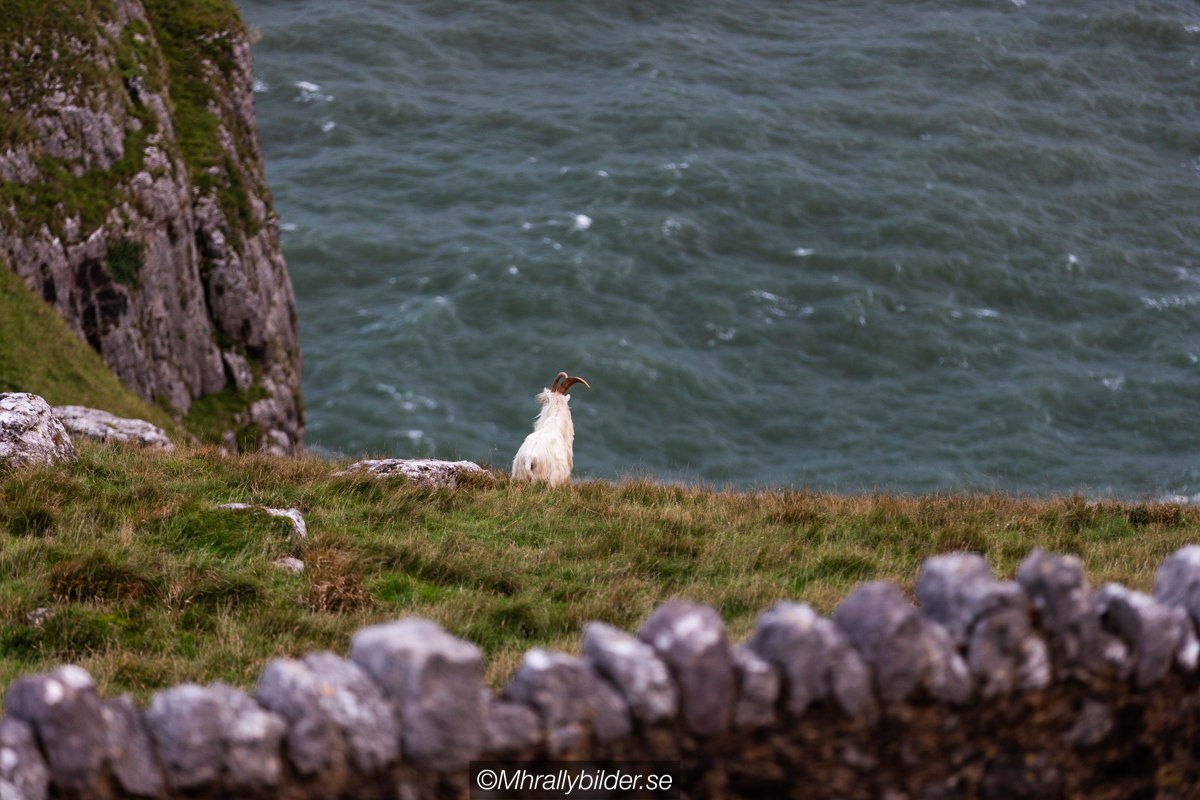 So we made it to the stage, with it being so close to the hotel we managed to get twice the amount of sleep compared to the night before, which was to our advantage when we left the car in the parking area and walked to the stage.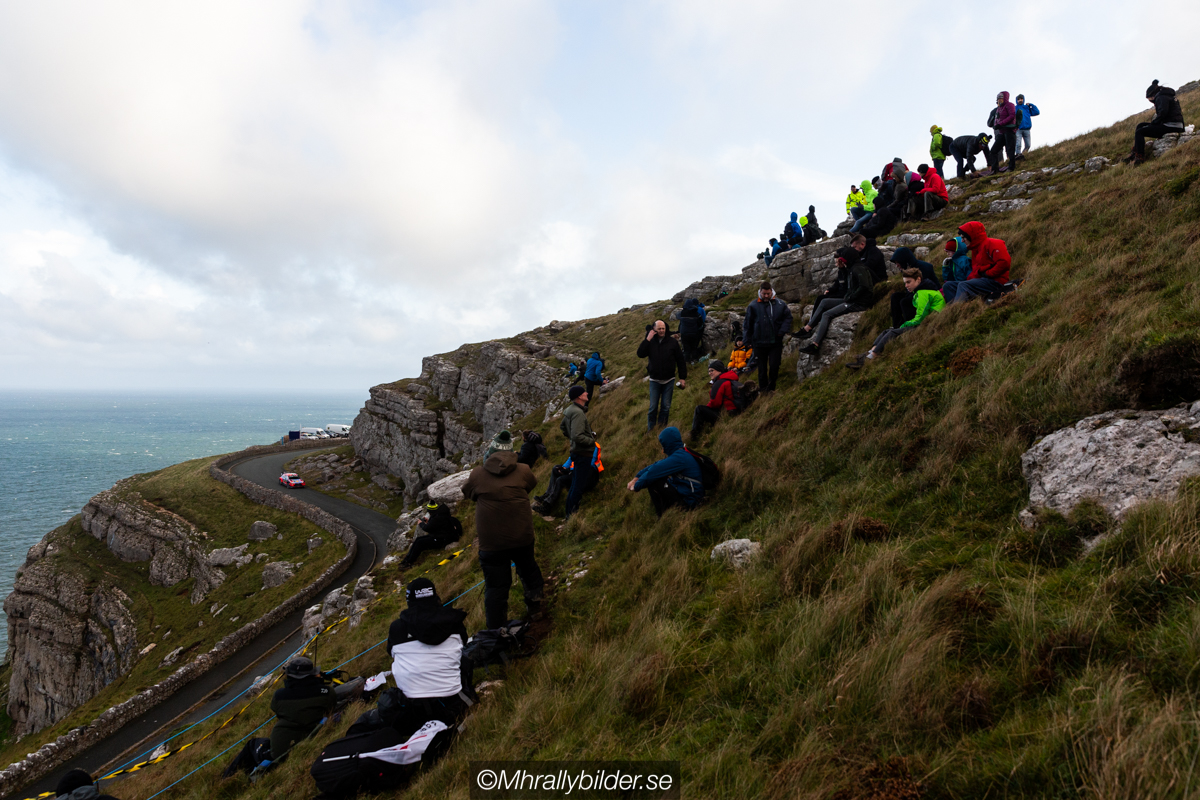 We had a stroke of bad luck once again, but when it comes to safety it is obvious that is not something to even consider arguing with. Because they decided to cancel the stage due to the safety risk for the divers that had to be present on boats all along the stage (if somebody was to go off). Since we got the tail end of Lorenzo the wind was very strong, but the nature looked as pretty no matter if the cars went trough at road section speed or at full tilt. Unlike if it had been a "normal" stage we still got what we wanted.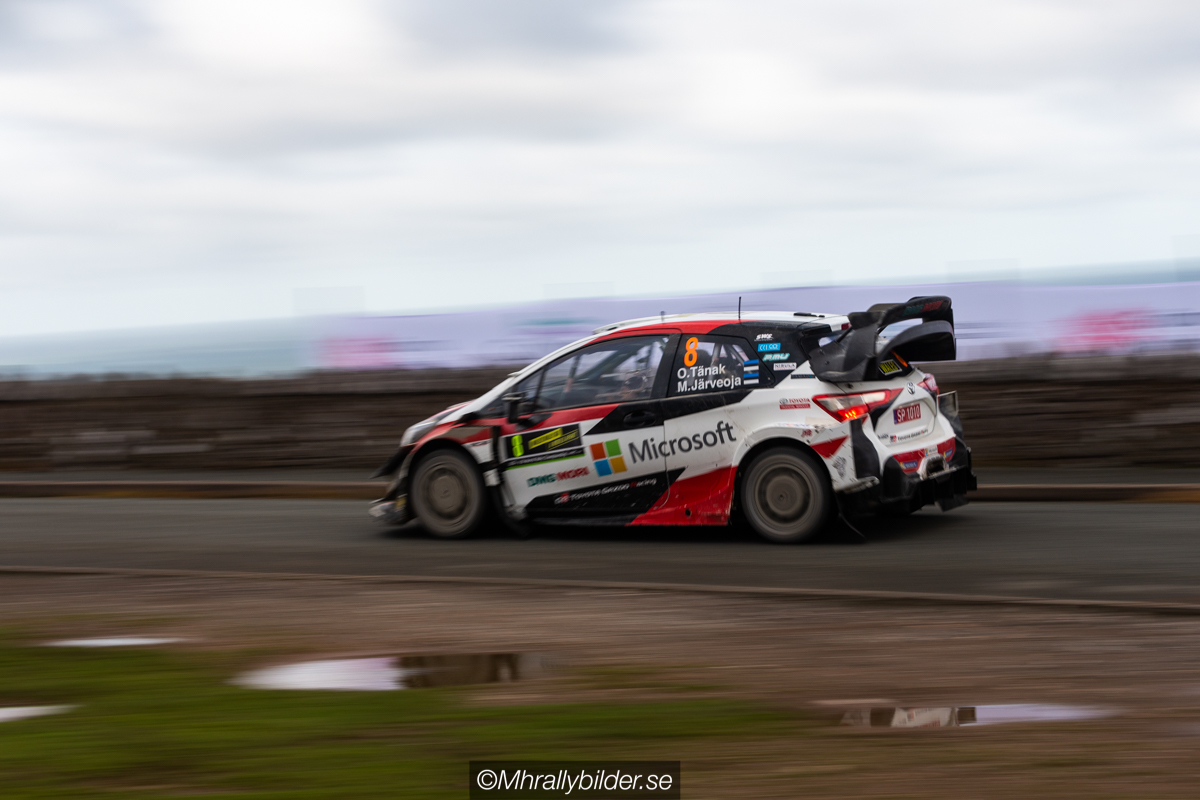 So this is pretty much all we got to see from Wales Rally GB in 2019. Depending on how you see it, it can be considered both good and bad, but in the end I can say that I am happy I made the trip over, because it meant I was able to meet someone I had been looking up to for a handful of years. Thank you for asking me if I would like to hang around Aaron!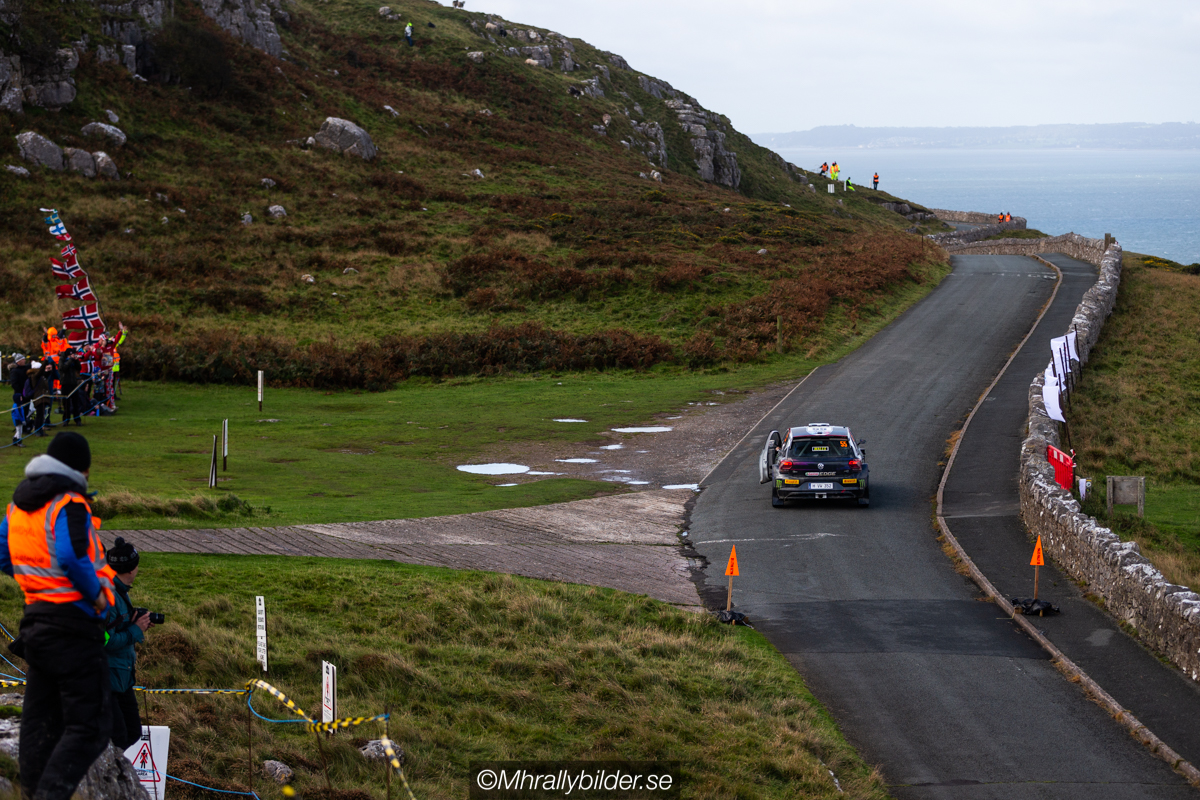 Of course I had to say something about Petter Solberg ending his Farewell Tour as well as his professional career as a driver. It has been a pure joy to have followed him for the last 16 years (with me being only 23 when this is written). I think this is the only suitable photo I have that I can end this with, Petter opening the door to wave at some of the MANY norwegian fans that could be seen out on stages during the weekend.
Below you can find a gallery from the rally with some more photos!
Thank you for reading, I hope you enjoyed it!