Just the weekend after Goodwood Festival of Speed it was time for Gatebil's main event at Rudskogen Motorsenter in Norway. I had a plan to go there, but that plan went
bust after Gatebil Mantorp due to a broken car that couldn't be fixed in time…My second plan was to go with another team, but when I was at Goodwood I got the text that
it wasn't possible anymore, which upset me for a few minutes, after that I had no more time to be upset, so I just sent a text to those who I had told that I would turn up
that I couldn't make it. When I got a text from Fredric Aasbø asking if I was coming or not I made plans really quickly so I could go there.  So fast forward to Gatebil itself,
I made it to the track just in time for the first practice session for Super 3 (a 3-car "tandem" drifting competition), so I just got my camera out of the bag, went to the media
office, picked up my tabard and then went back to the car, picked up two bottles of cold-ish water and headed for the track.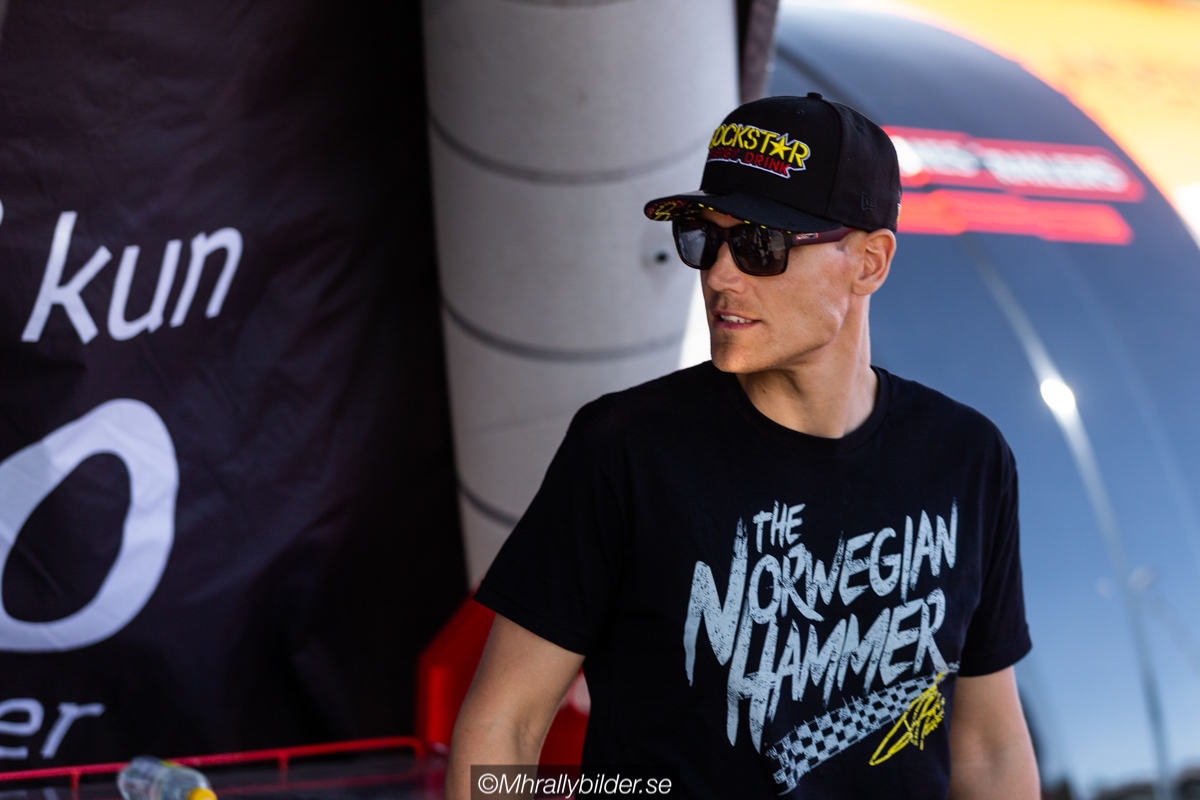 On my way to the track I saw Fredric Aasbø, so I stopped by and told him that I was ready for whatever he had planned for me for the weekend.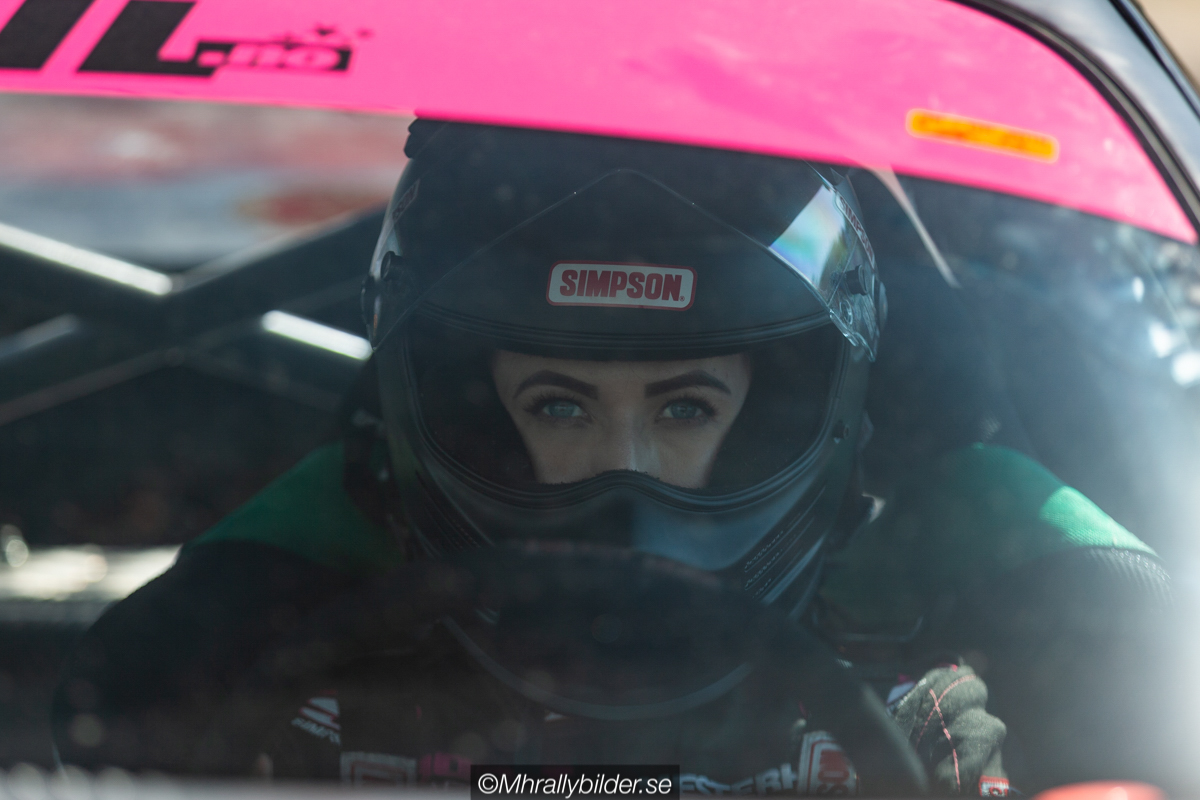 Just next to Fredric's tent I saw Hunter Taylor getting ready to go out on track, so I quickly said hello to her and then we went our separate ways to the same destination, since
I couldn't ride with her due to lack of safety clothing.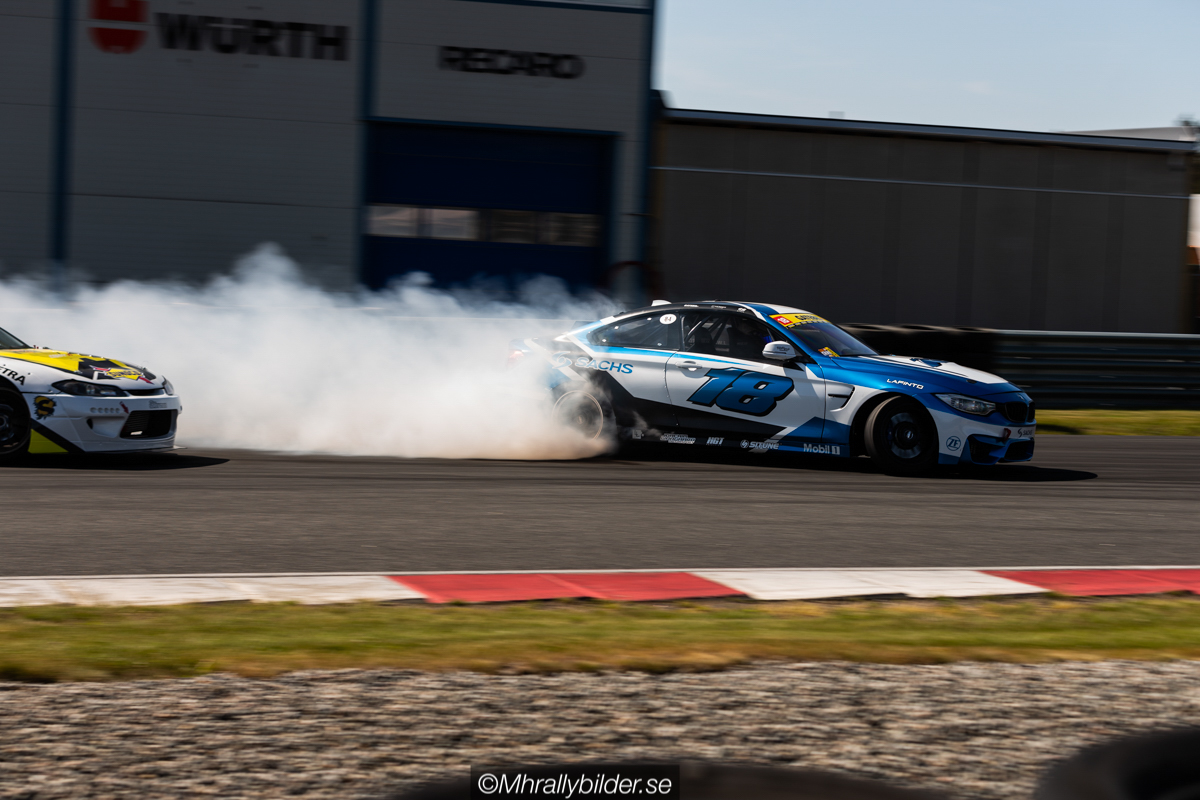 Once I gotten trackside I had to familiarize myself with this Super3 thing, since this is actually the first time I've shot it with a purpose (I just took some photos without
any planning or any "need" for it back in 2017.)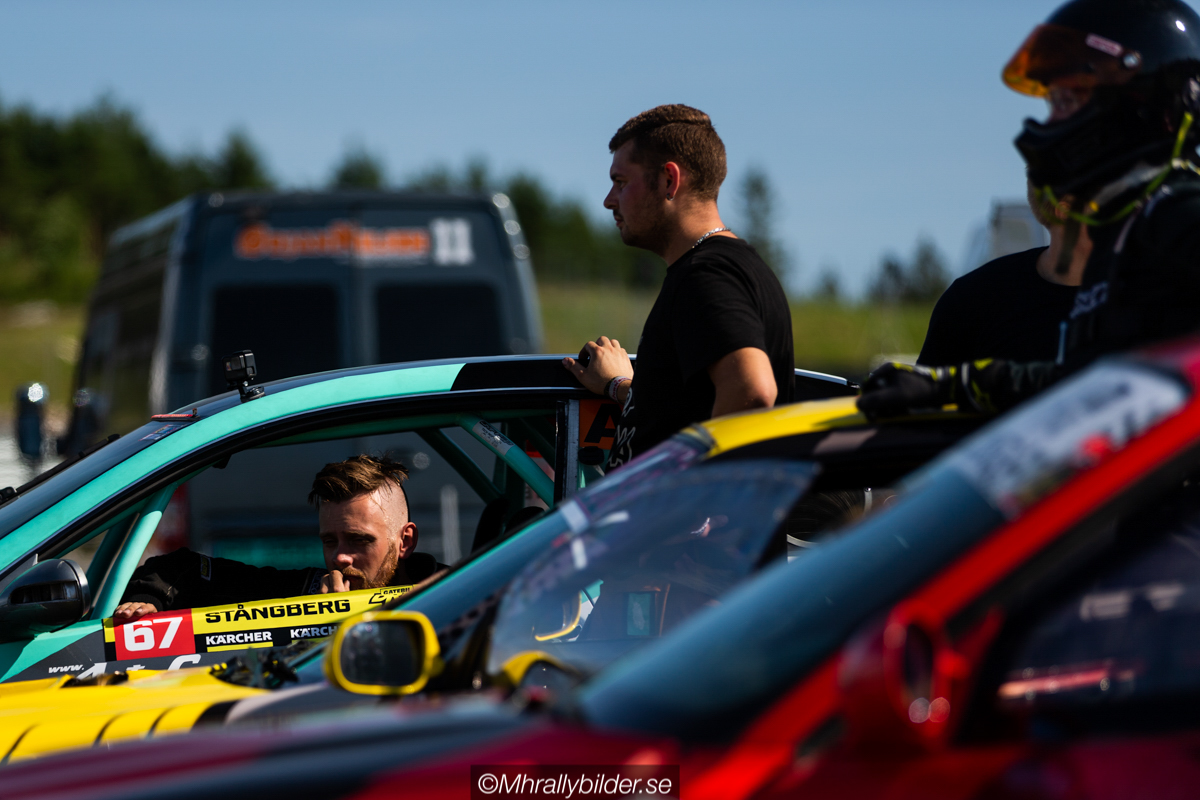 It must be a challenge for the drivers too, to not try and drive away from the cars behind, so I guess the key part to doing well here is communication between runs.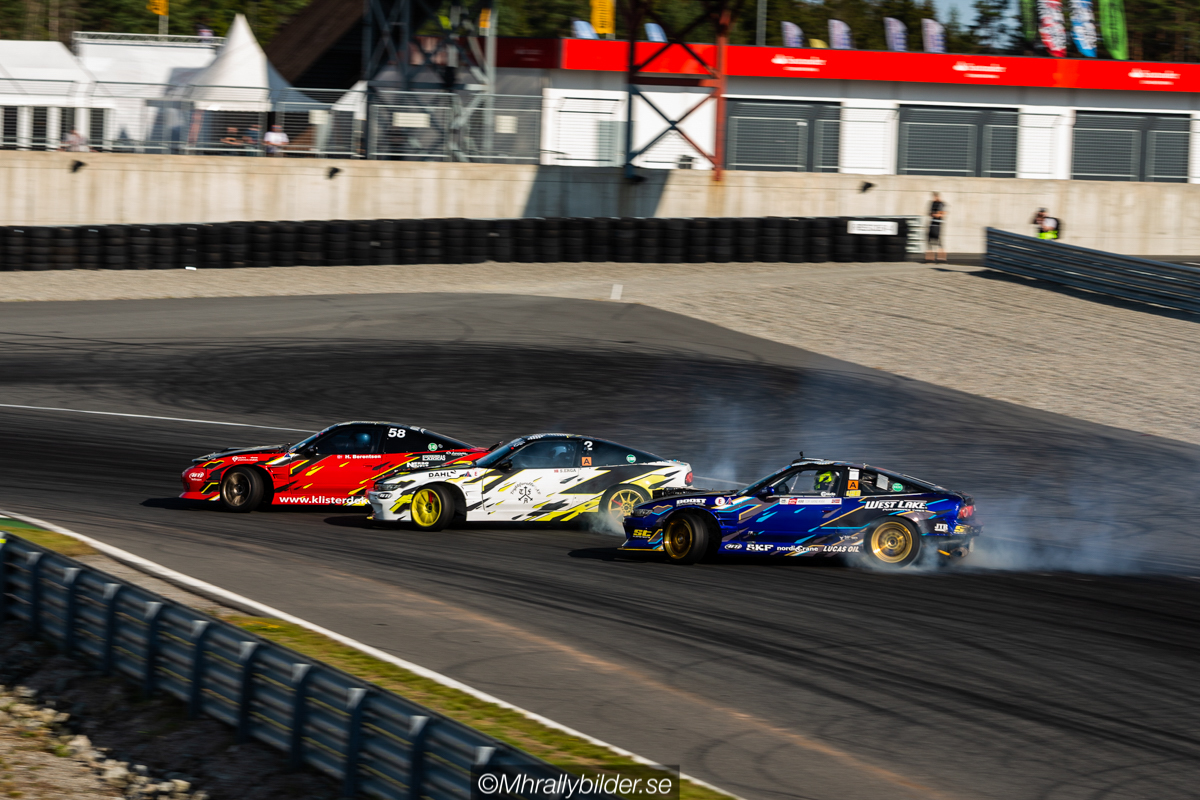 This trio of S13's seemed to have it pretty good planned out!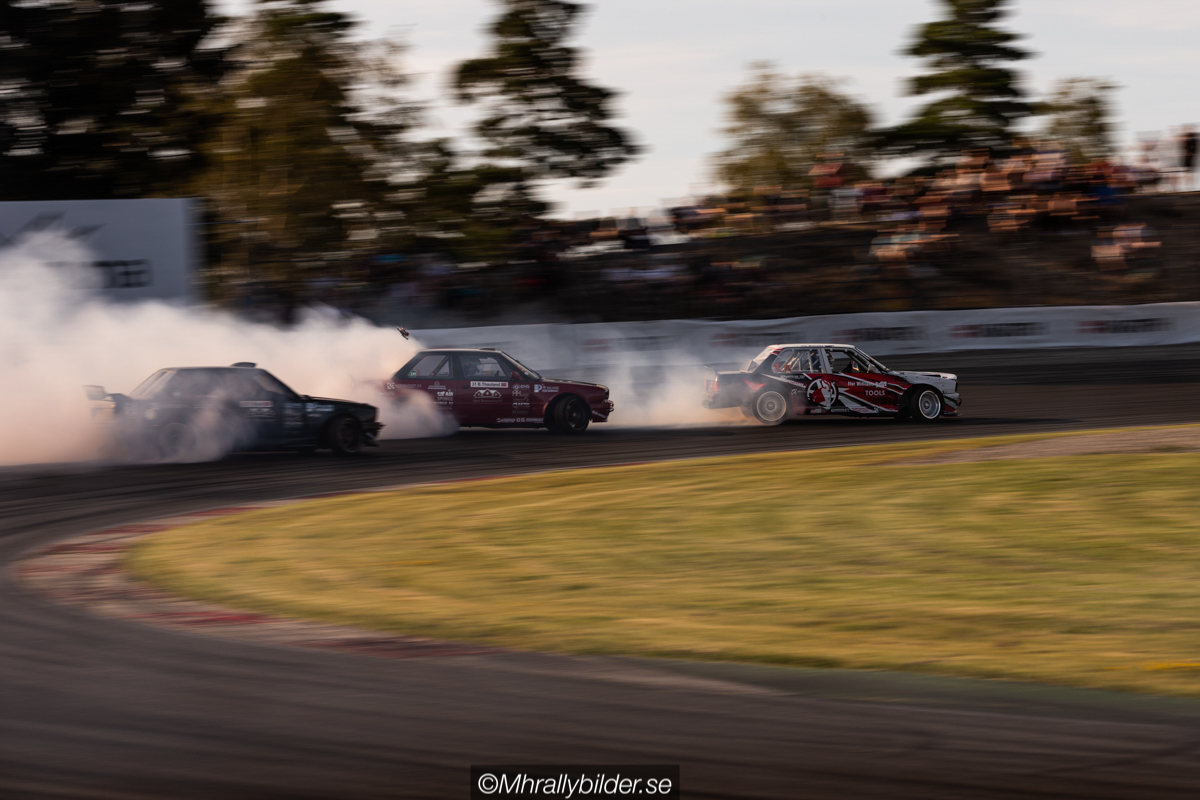 The variety of cars entered in the competition was incredible, and then somehow (much like Team Datsun in the picture before this) some teams all have the same kind of
car, which I think is just as exciting as three completely different ones.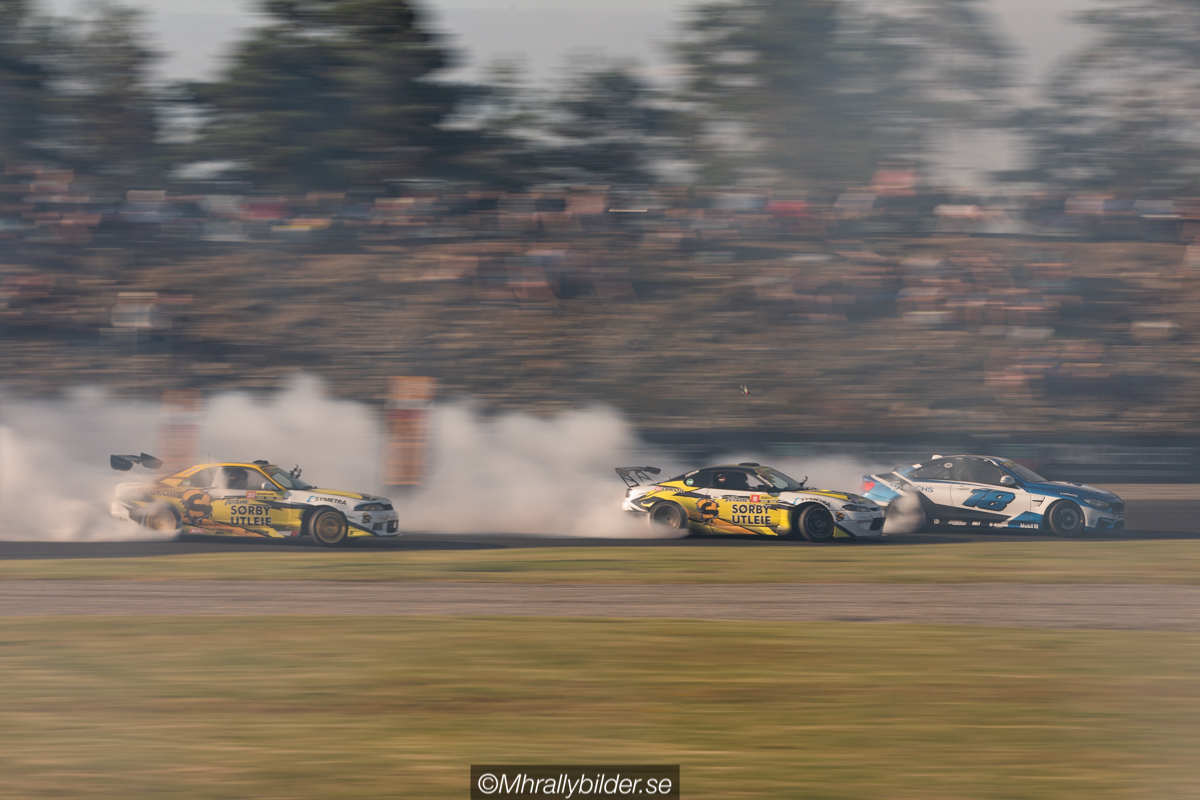 As I said, this excites me as much as three cars that are pretty much the same (and as far as I know the only similarity between these three cars are that they are RWD.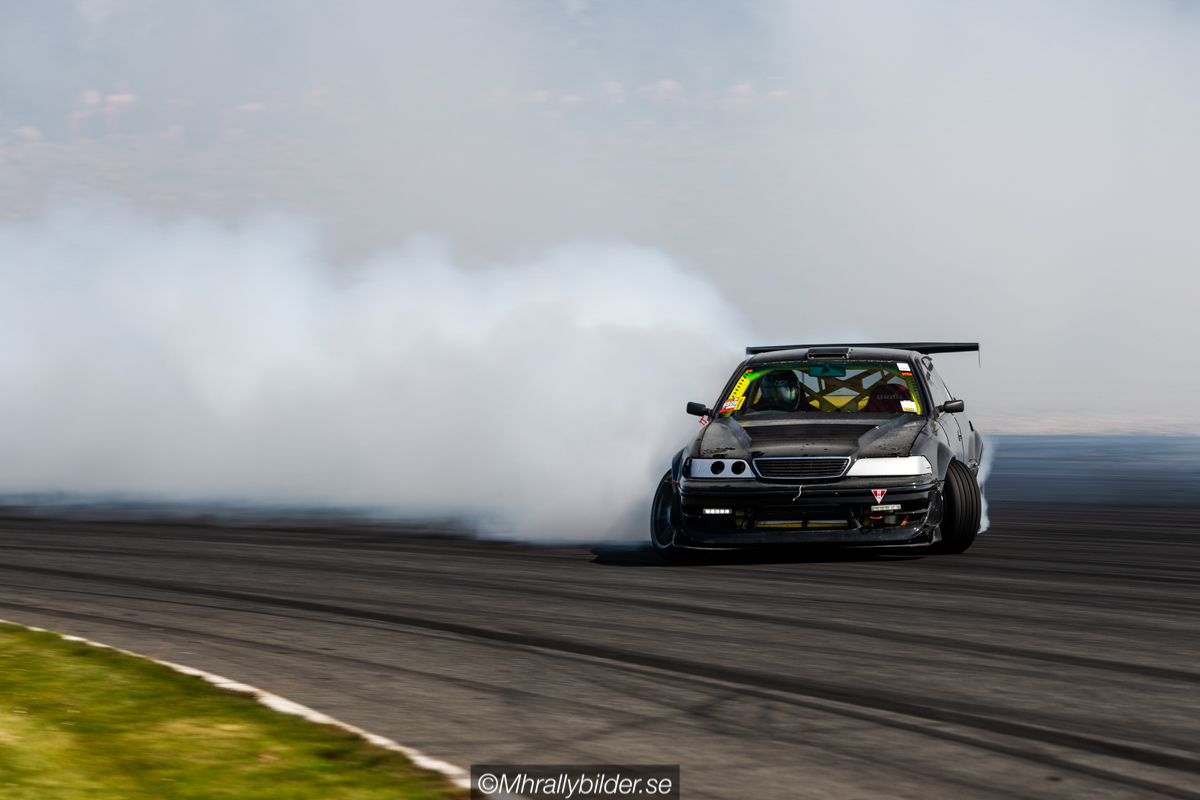 Come Friday morning and the track opened for everybody, nothing stood out (sadly) more than this old Toyota, which was driven in the correct manner for a big 4-door
saloon car! But this corner (the Breisladd/Super 3 corner) bores me out really quickly, especially this year when they had stuck flags on the whole infield, so I started to
make my way back to the pits..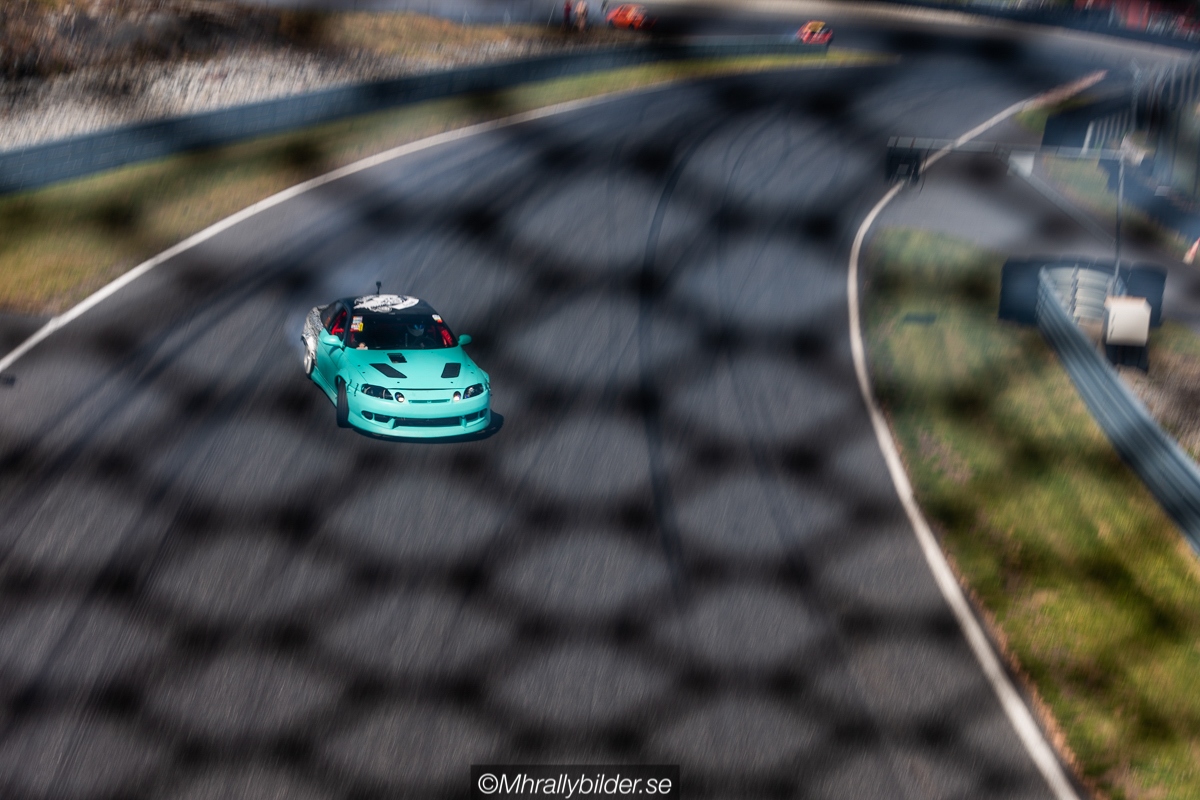 As I made my way back I had to try and redo a photo I took in 2017, but this time I had a better idea on how to execute it, what I had forgotten in that time was the fence…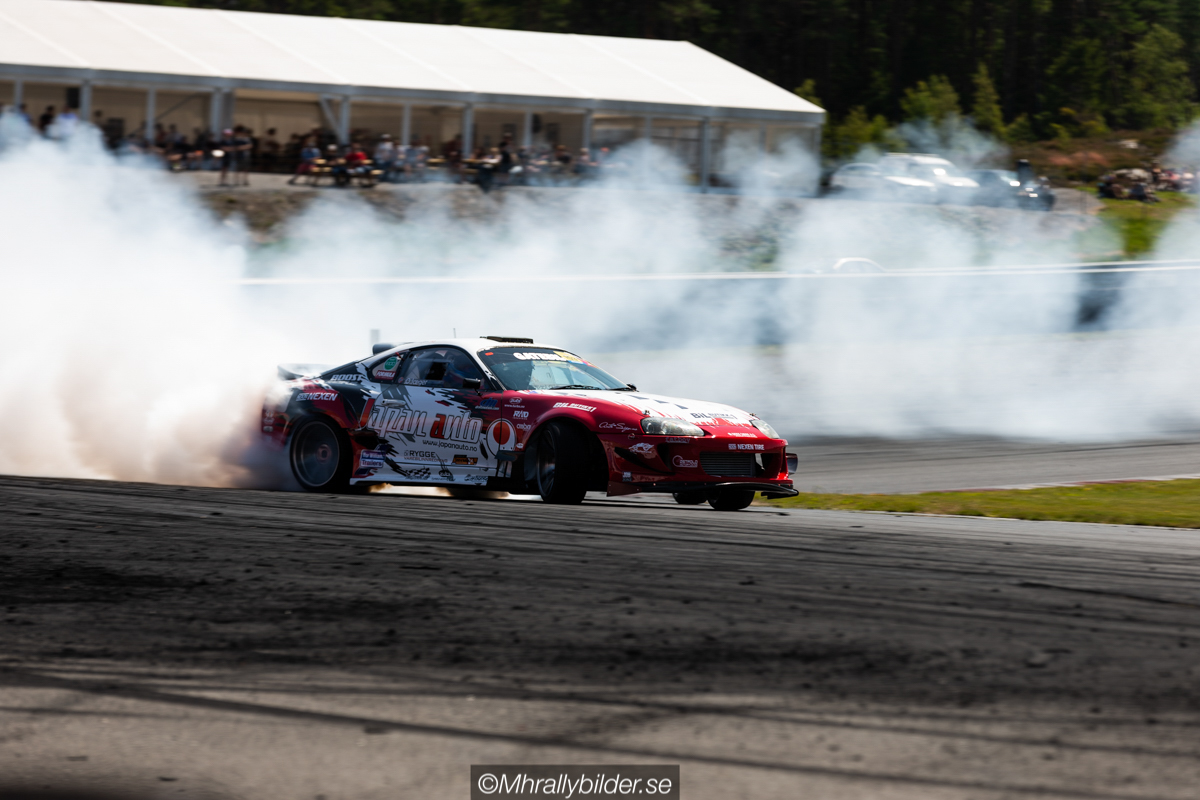 Just as I got to the bridge to cross the track back to the main pit area I saw Team Toyota lining up to go out on track, so I quickly turned around, ran to the closest corner
and hoped for the best, which in this case was free track and some wind to blow the smoke away, and I got both!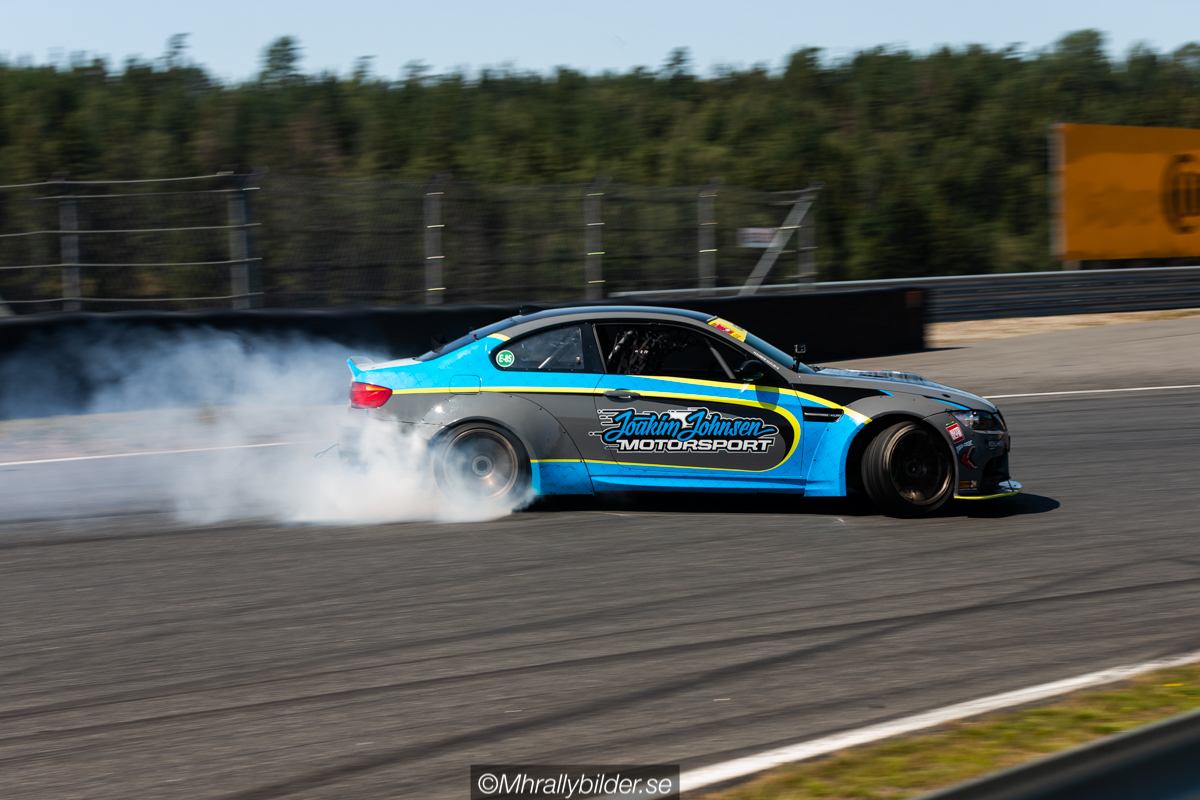 After I had taken the picture of Team Toyota I pulled out my phone to look at the schedule, and I saw it was only for the more well-known drift drivers. So I made my way
the corner after one I took the picture of Team Toyota at. That corner I went to is a hairpin after a fairly steep downhill straight (not very long straight), and with the pros
being on track I hoped someone would just send it down the hill, and there came Joakim Johnsen like if he had stolen the car…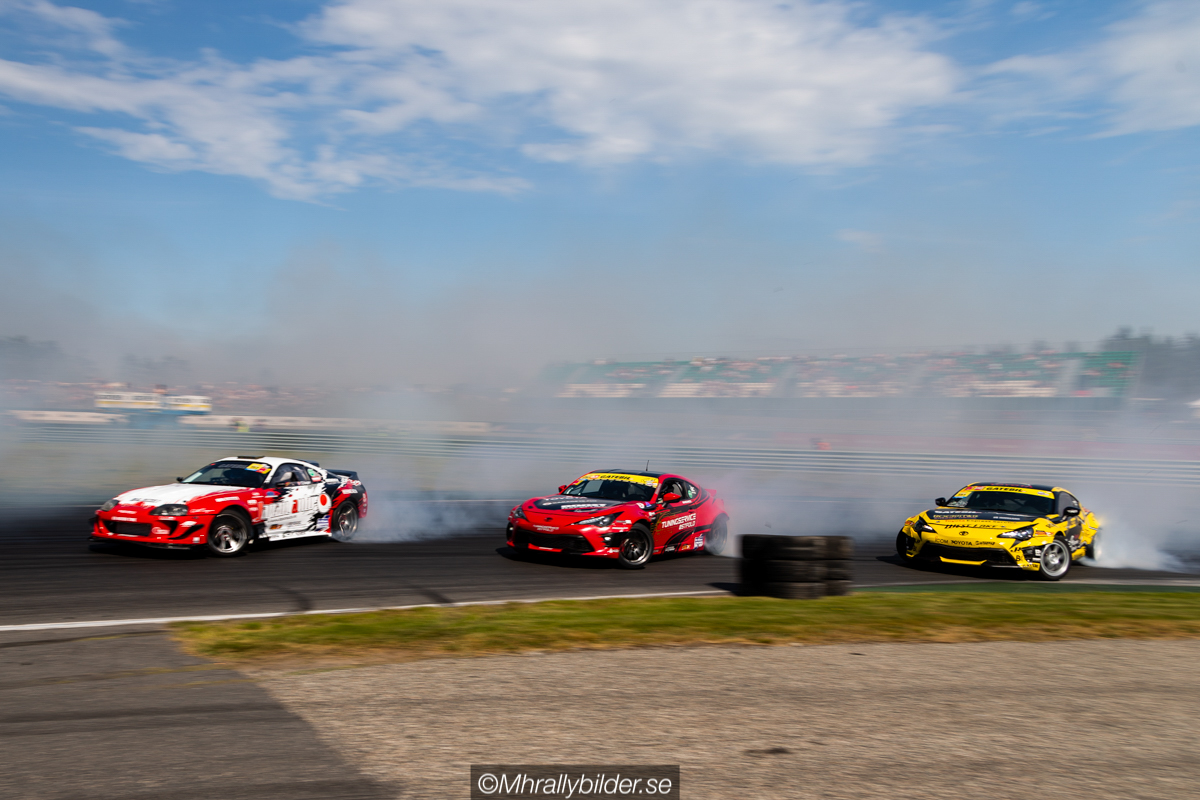 The pro session was only 15 or 20 minutes (it varied), but it was followed by a regular drift session, so these guy took the pro session as a "sighting lap" and Fredric made
sure his car worked properly, then they came out again for the regular session and did a Super 3 simulation, with a twist..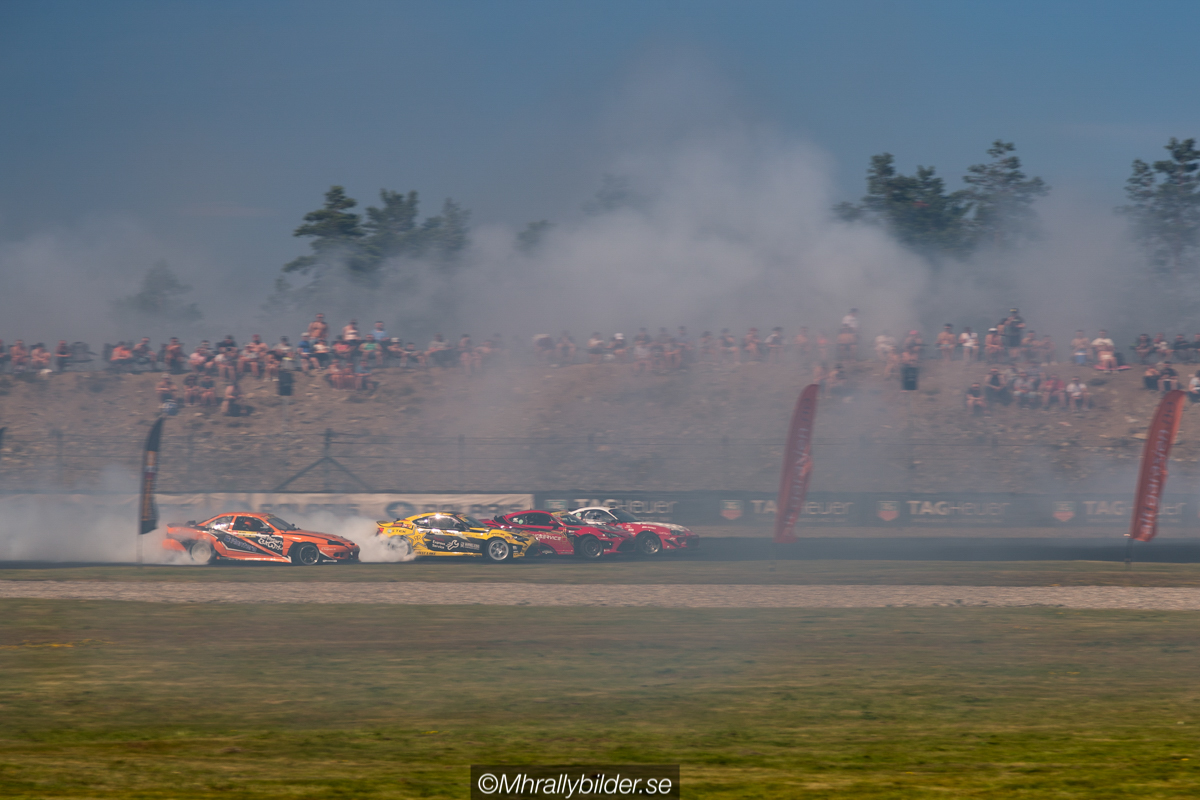 Since they got Ørjan Nilsen following them very closely! After that I headed back to the pits to grab a quick bite and then make myself ready for the Super 3 competition!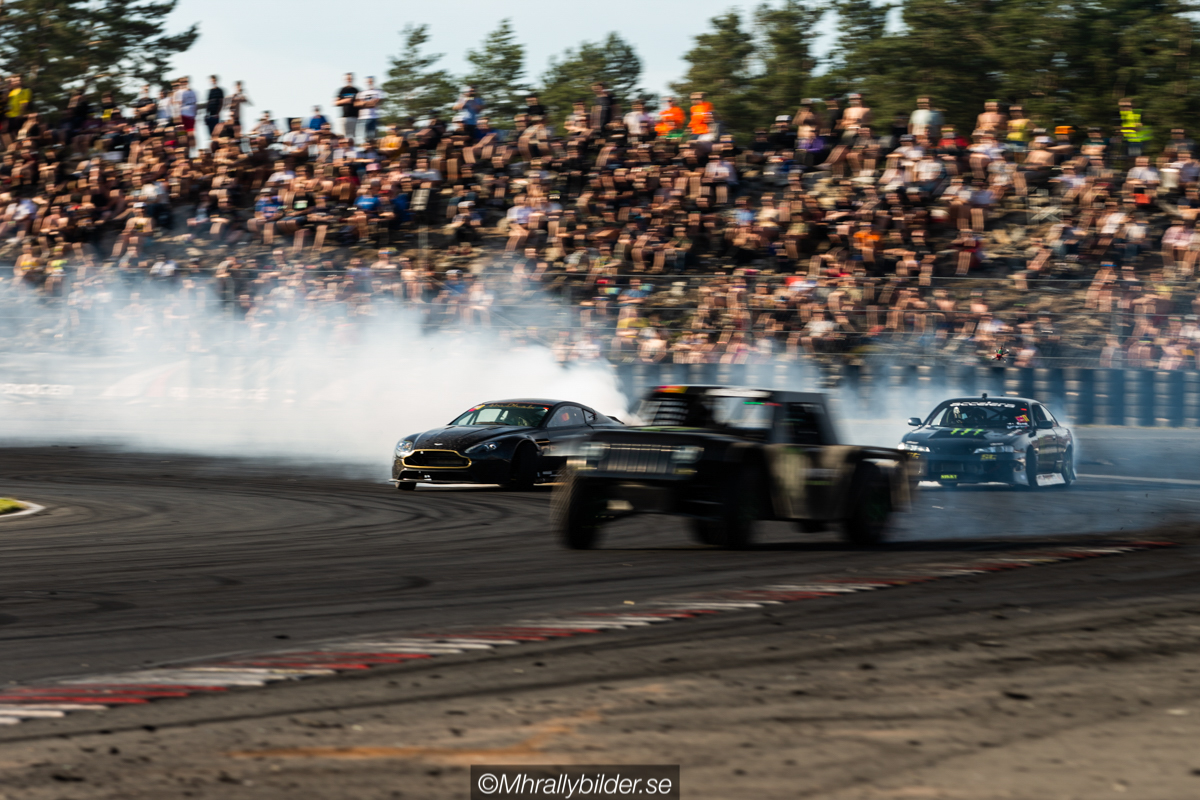 After the opening ceremony it was time for the first teams to hit the track, and first out was Team Monster Energy!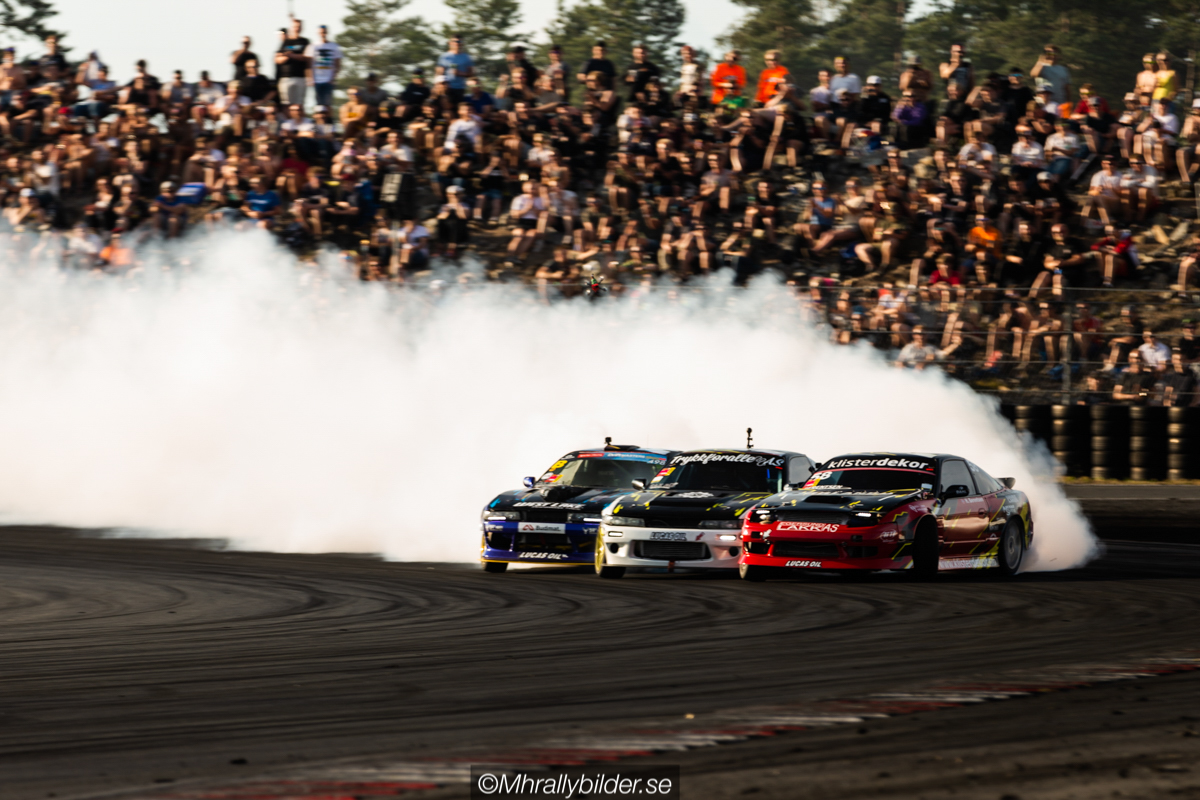 A while later came Team Datsun and they looked on point from where I was standing!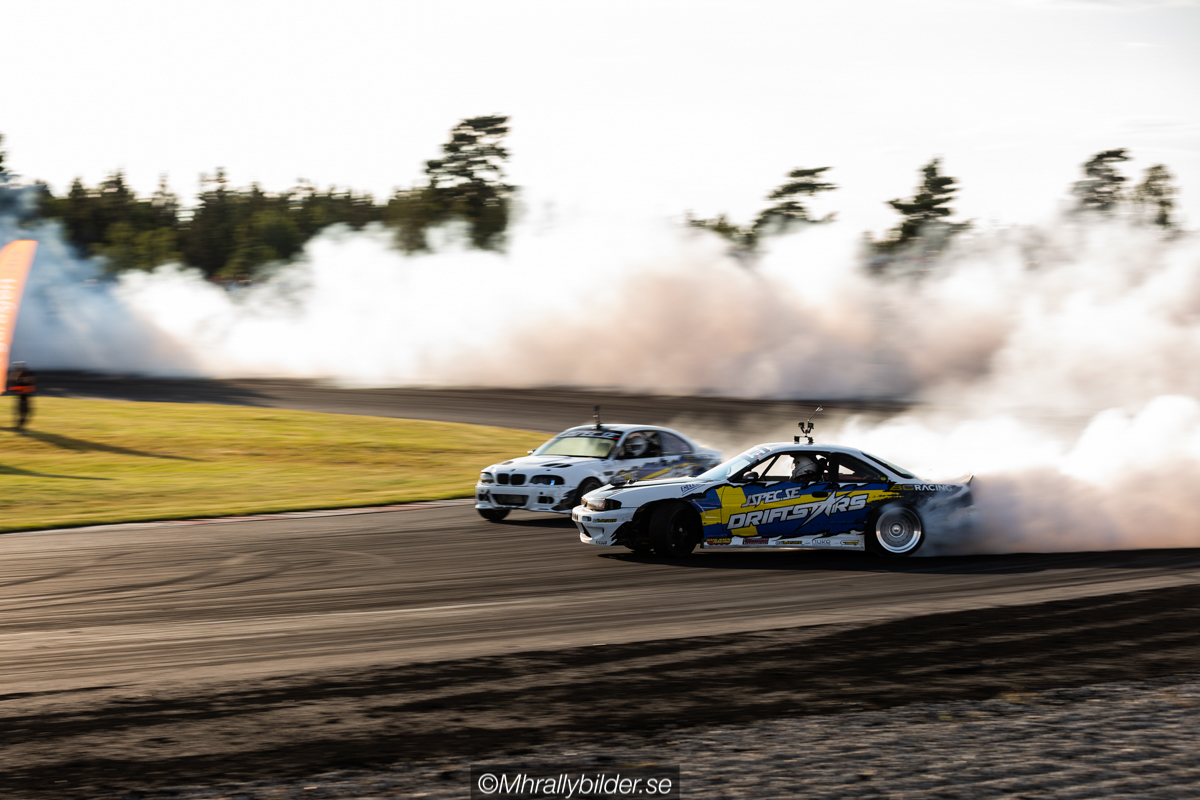 Not much more happened (on track) in the first half of the competition, so they called in Jspec Driftstars to act as entertainment for the crowds in the mean time, and it
looks like Rickard Ivars wonder what Alexander Granlund is doing..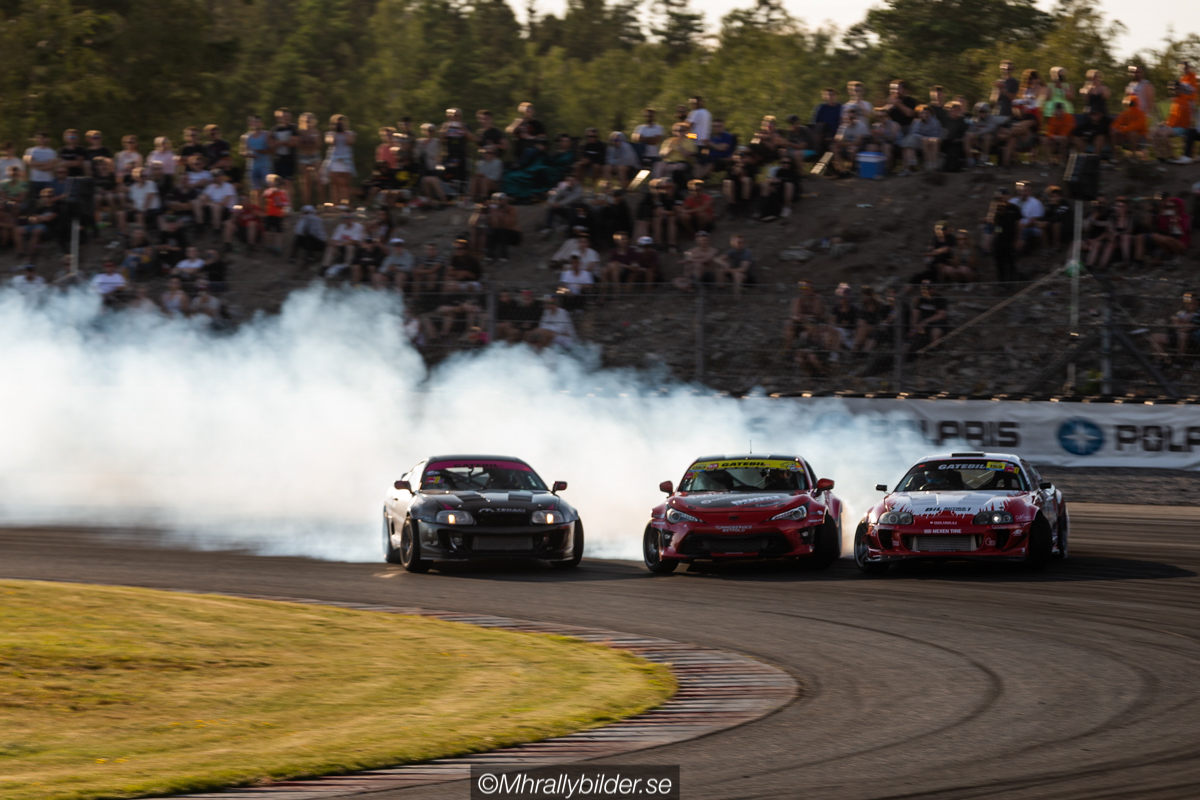 Then for the finals Team Toyota had to do a bit of a change in the vehicle department, since Fredric was plagued with problems regarding the steering the whole weekend
they had to get him in another car, so he did the most logical thing and squeezed himself into his fiancées Toyota Supra, and it went pretty good as we can see!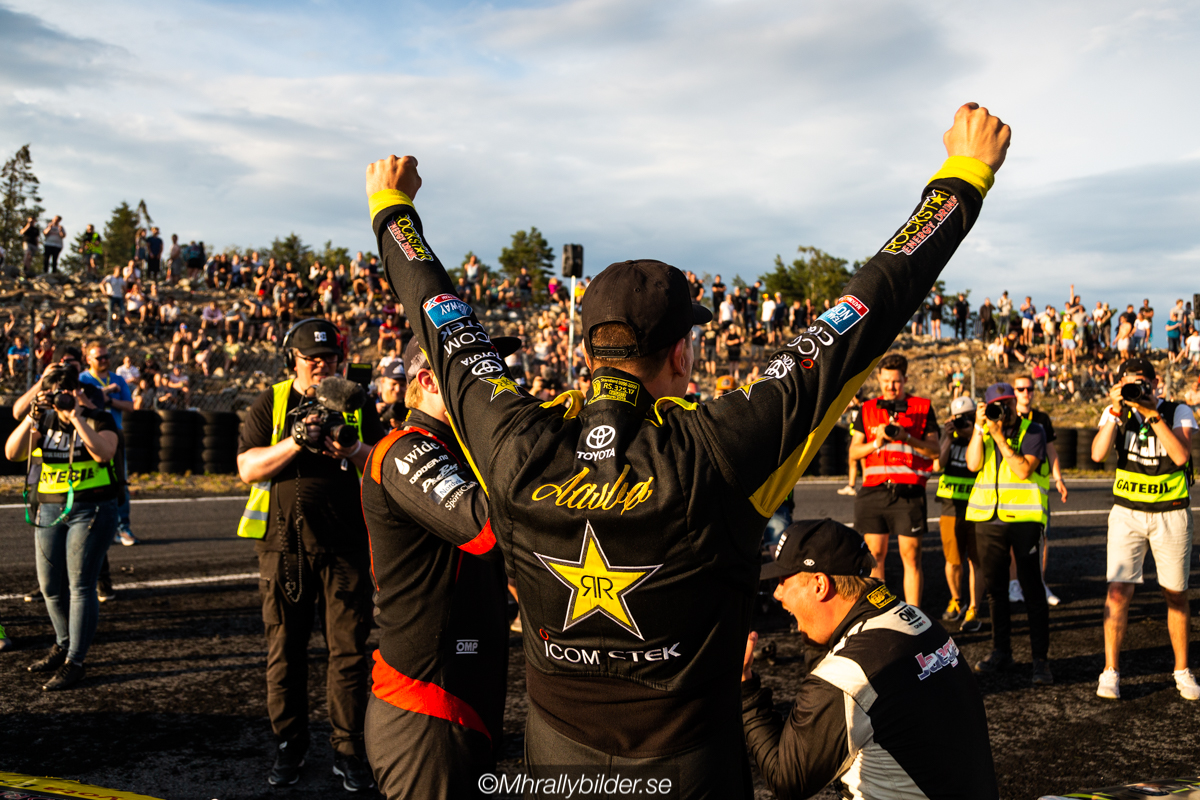 It went so well in fact so Team Toyota ended up taking the win of the Super 3! For the fourth year in a row!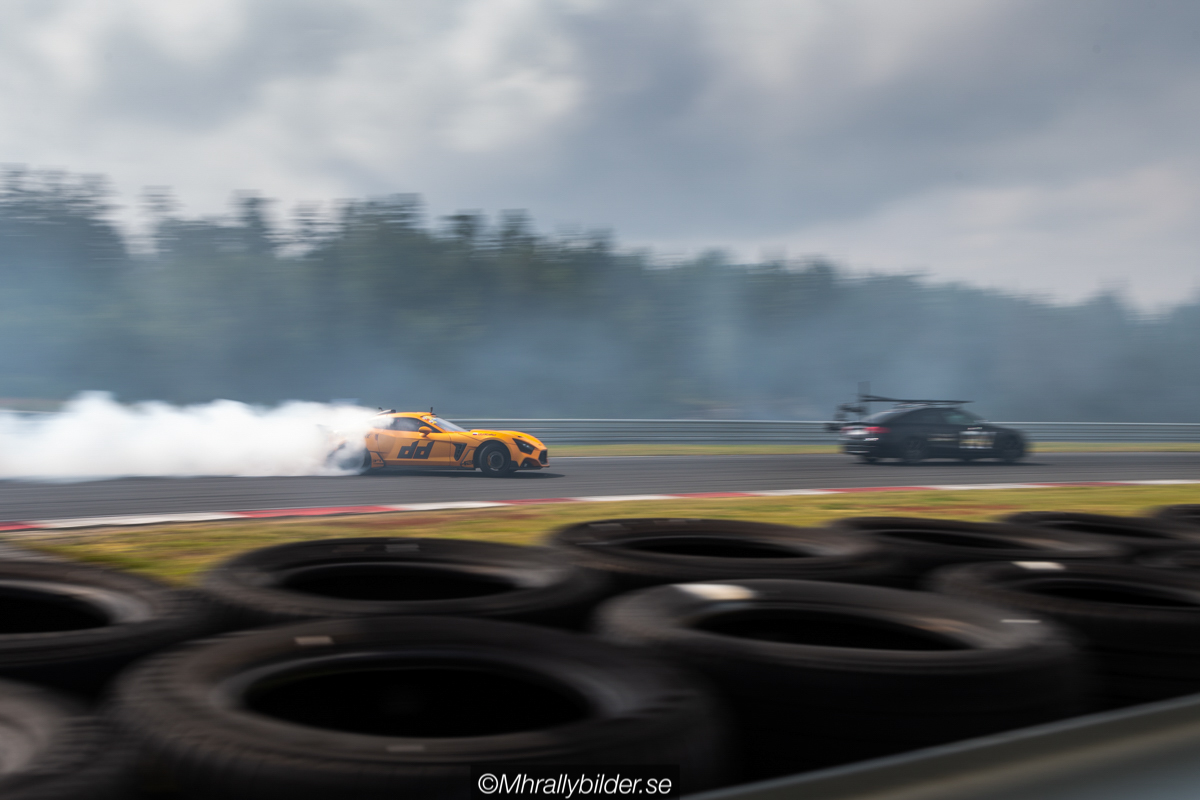 Then after "some" celebrations came Saturday morning, and I can assure you that someone had put an invisible hat on my head, and it was made of concrete…So I didn't
do too much on Saturday, more than going out on track occasionally and then hang around in the pits!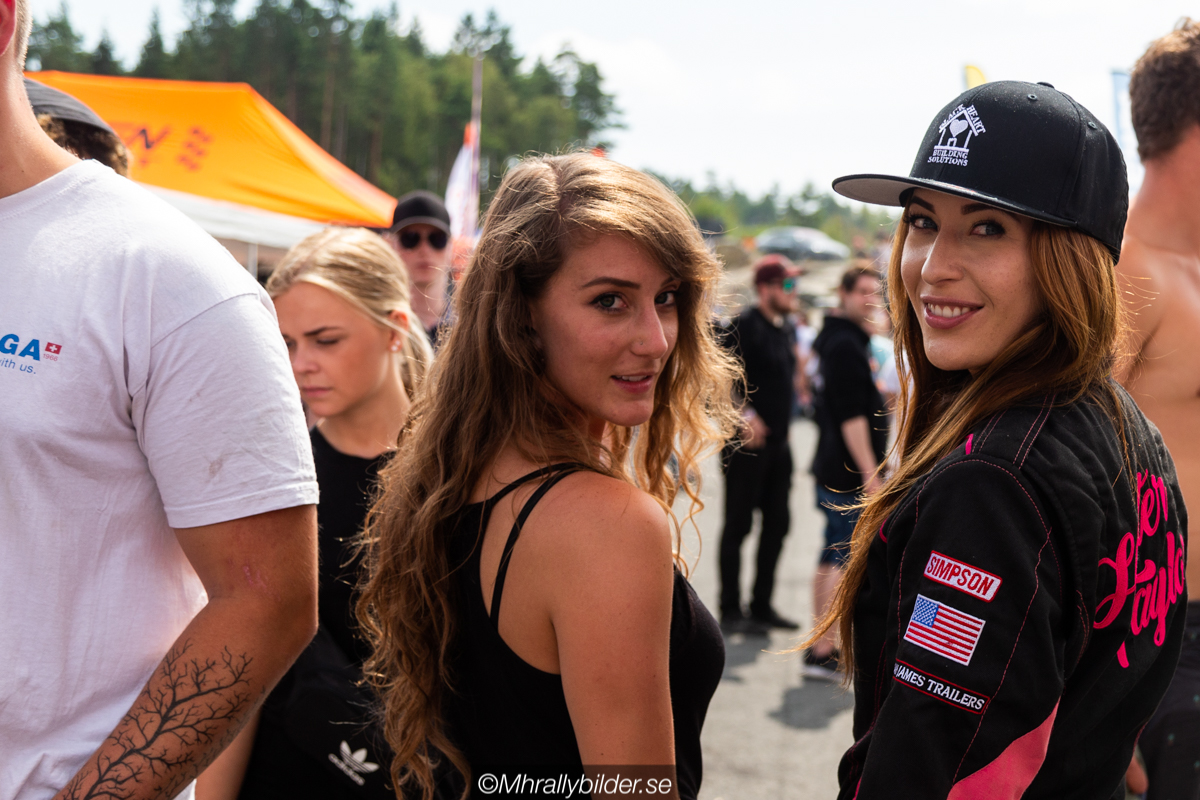 When I was to take a stroll in the pits I got asked by Hunter Taylor if I would mind taking some photos of her in the pits, when she interacted with fans or just in general,
of course I said yes to that! We also got joined by her friend Shelby (coolest name I've ever heard) so I took the afternoon to hang around with them in the pits, it was
most certainly the highlight of the weekend for me!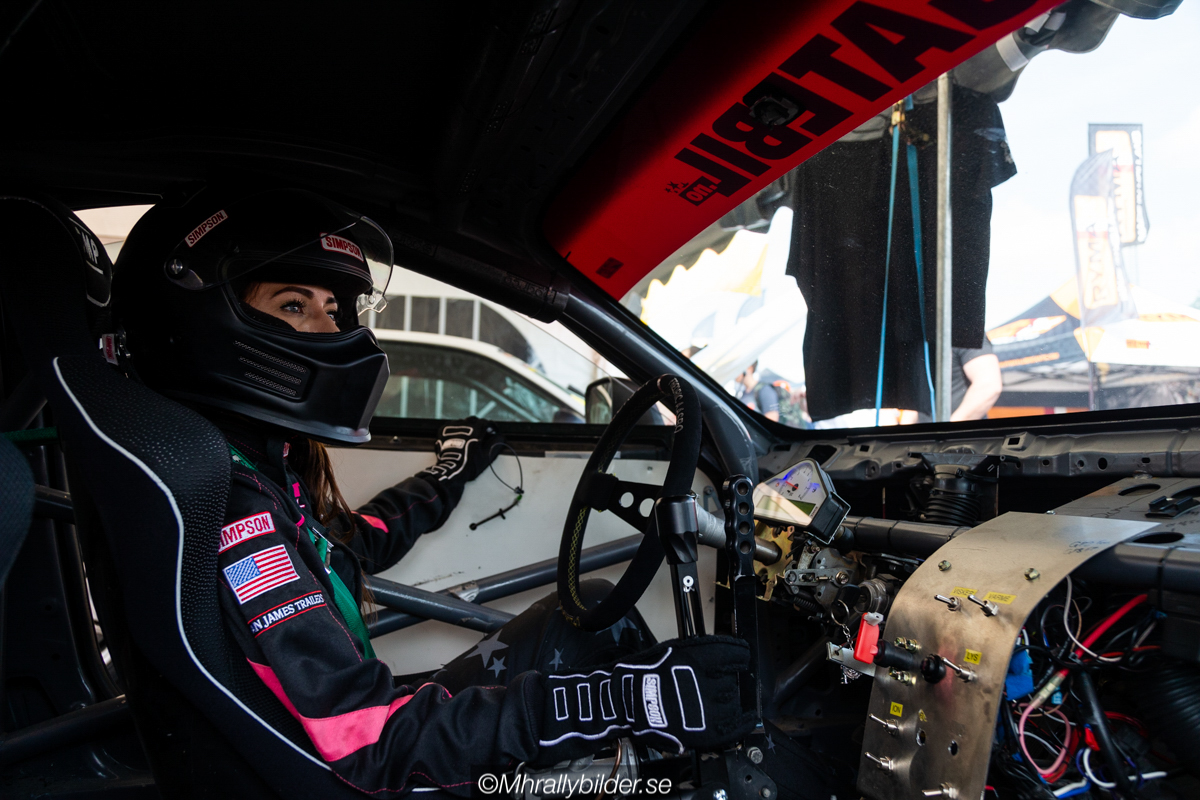 As we got closer to the end of Saturday, Hunter was to go out one last time this weekend. She patiently waited for Fredric to hurry up so they could go out on track one last
time this weekend!
I hope you enjoyed reading this article as much as I did creating it!
Below you can find a gallery from the weekend!