Finally it was time to go to San Marino for RALLYLEGEND! For me it was the tenth time there and I was just as excited as I was the first time.
Thursday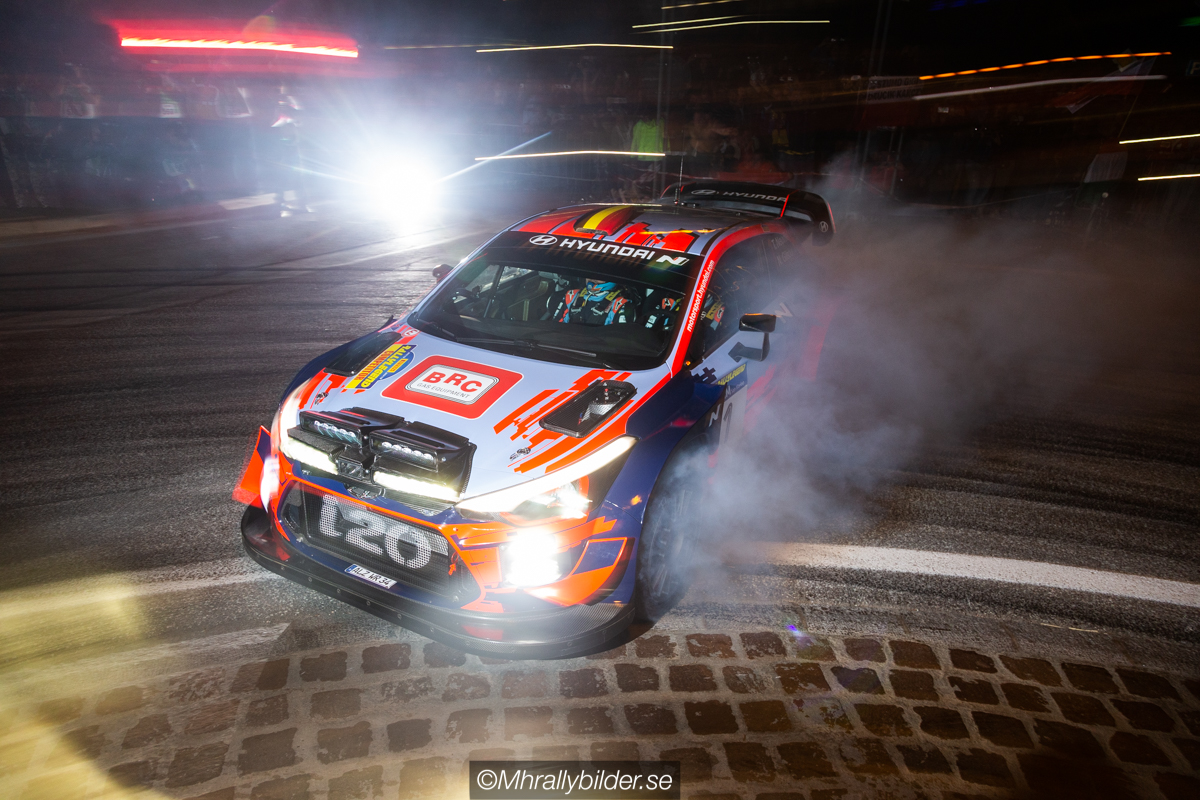 For the first time they had closed off the road outside the "rally village" and then handpicked some drivers to do what they called "Legend show". What that was is that two drivers compete in which of them could excite the crowds most by being the most flamboyant one.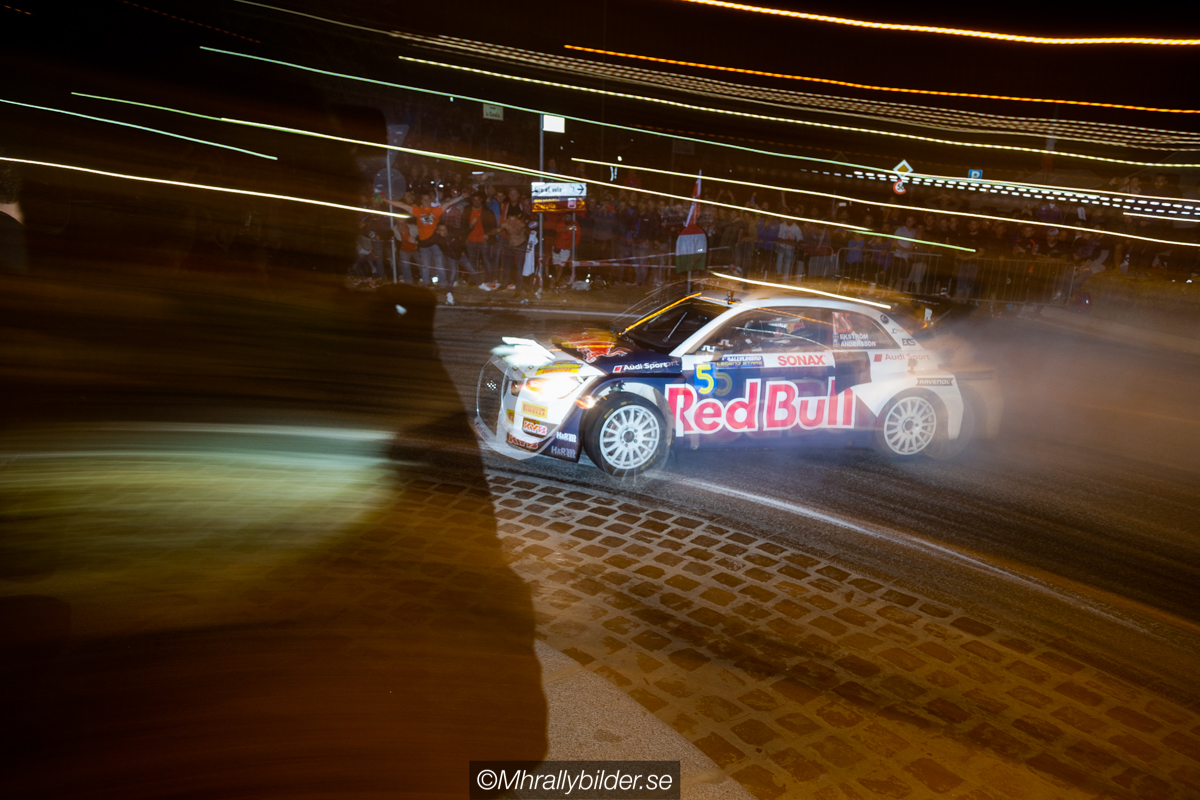 I think this was a great idea, because in previous years they have had the trouble of the competitors doing this by themselves, so now when it got a bit more organized I think its fair to call it a success!
Friday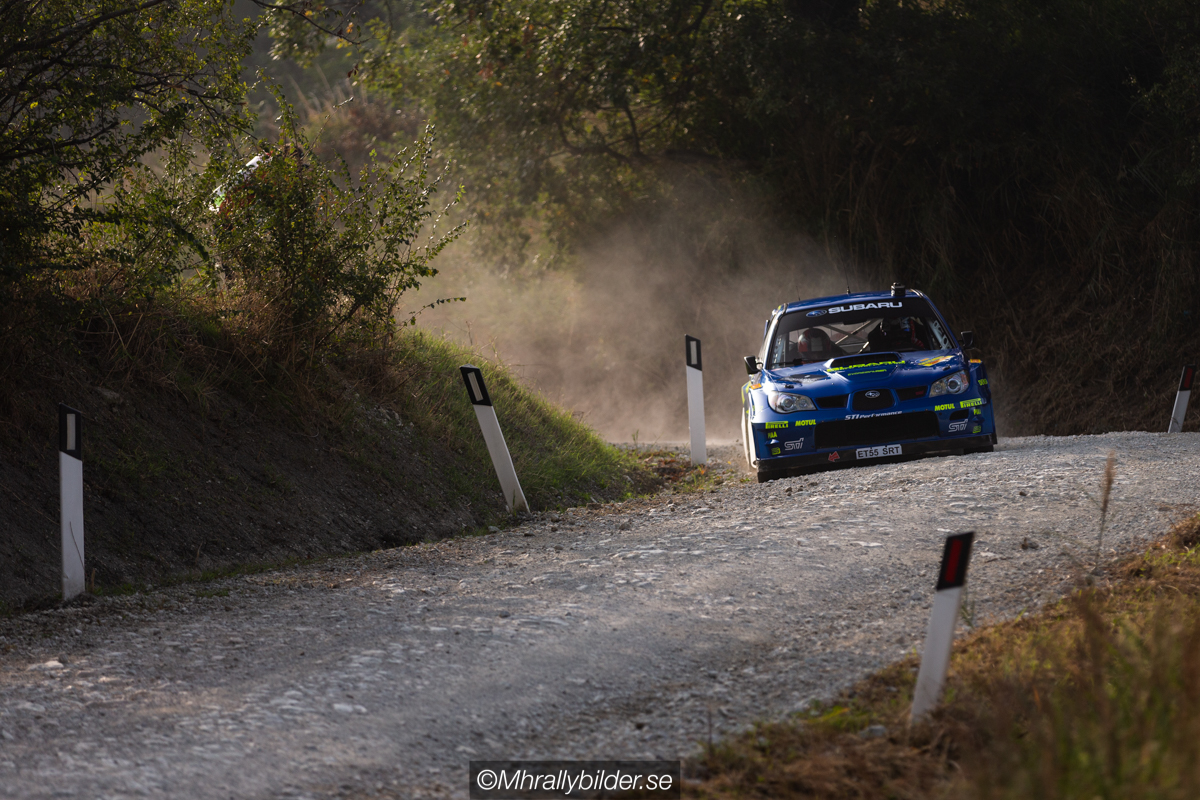 On Friday morning it was time for Shakedown, and this year I had somewhat of a plan of where I wanted to stand when, so I started at the far end of that plan and then worked my way back.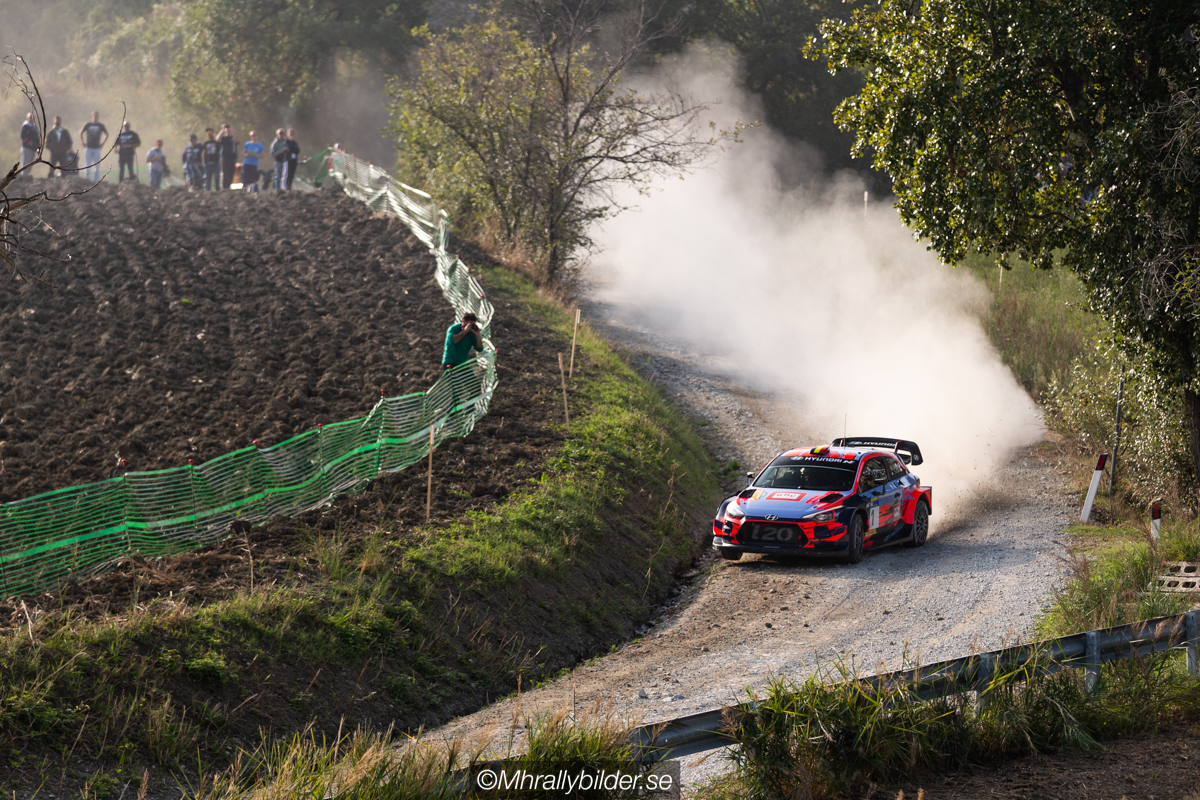 It is something special about seeing rally cars in tarmac trim going as fast as possible on gravel, and here is Thierry Neuville going faster than anybody else!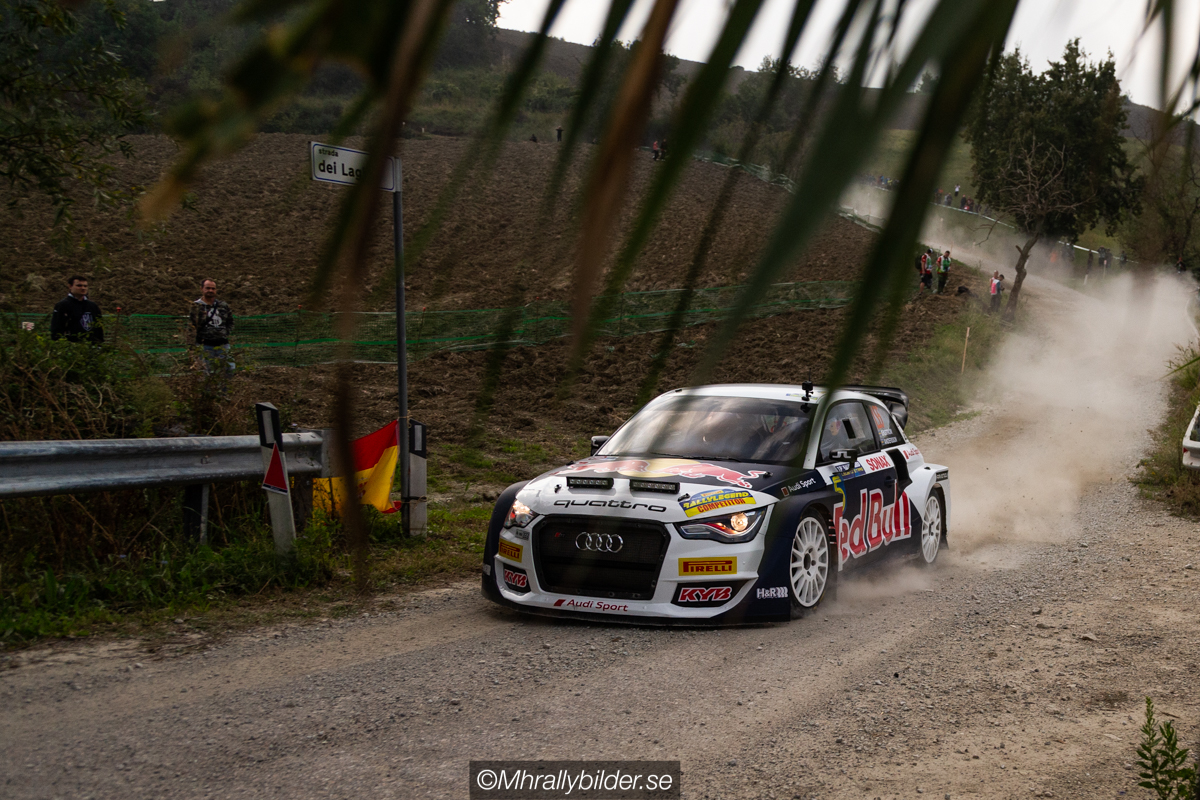 This was something that I was very excited about, Mattias Ekström in a slightly modified WRX car (when I say slightly modified they fitted lights and a passenger seat).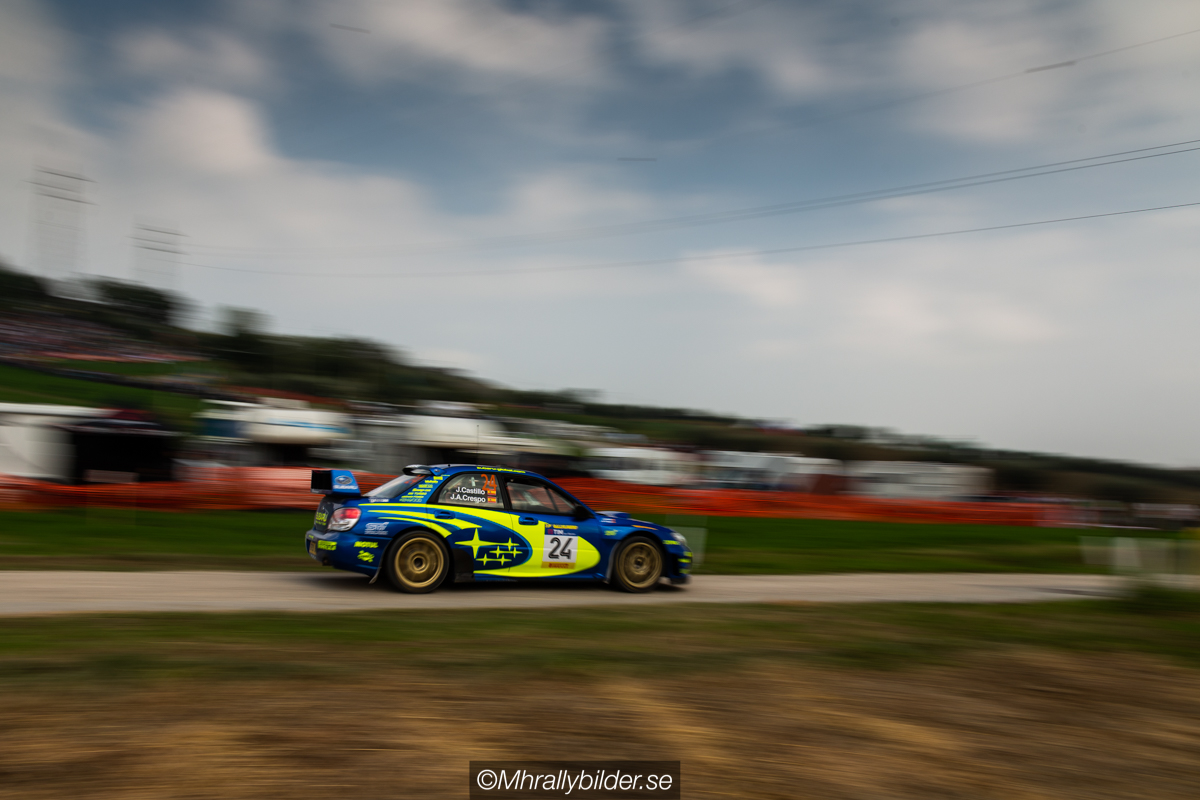 It still amazes me the sheer number of spectators that go to this very spot each year, and the dedication to park their camper vans there the night before!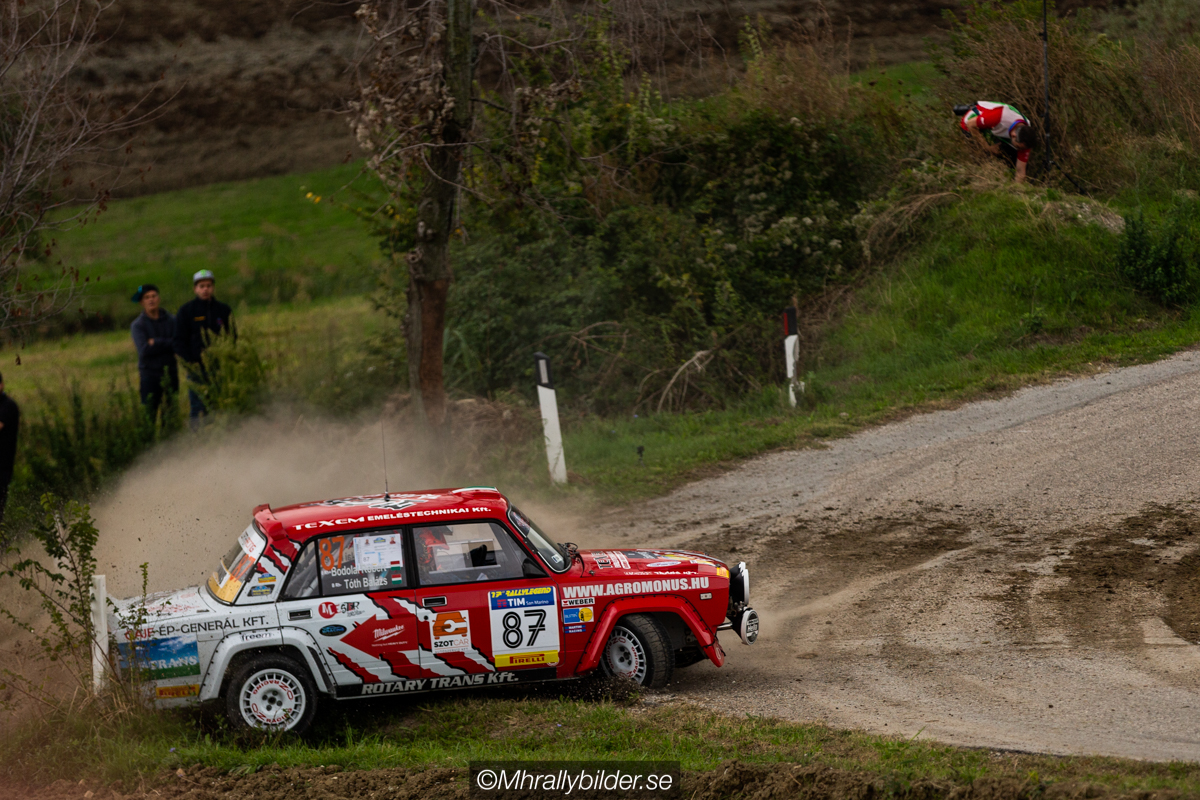 One of the risks with rally on tarmac is the cutting, because that pulls out gravel and grass on the tarmac making it very slippery, as shown by this Lada-driver.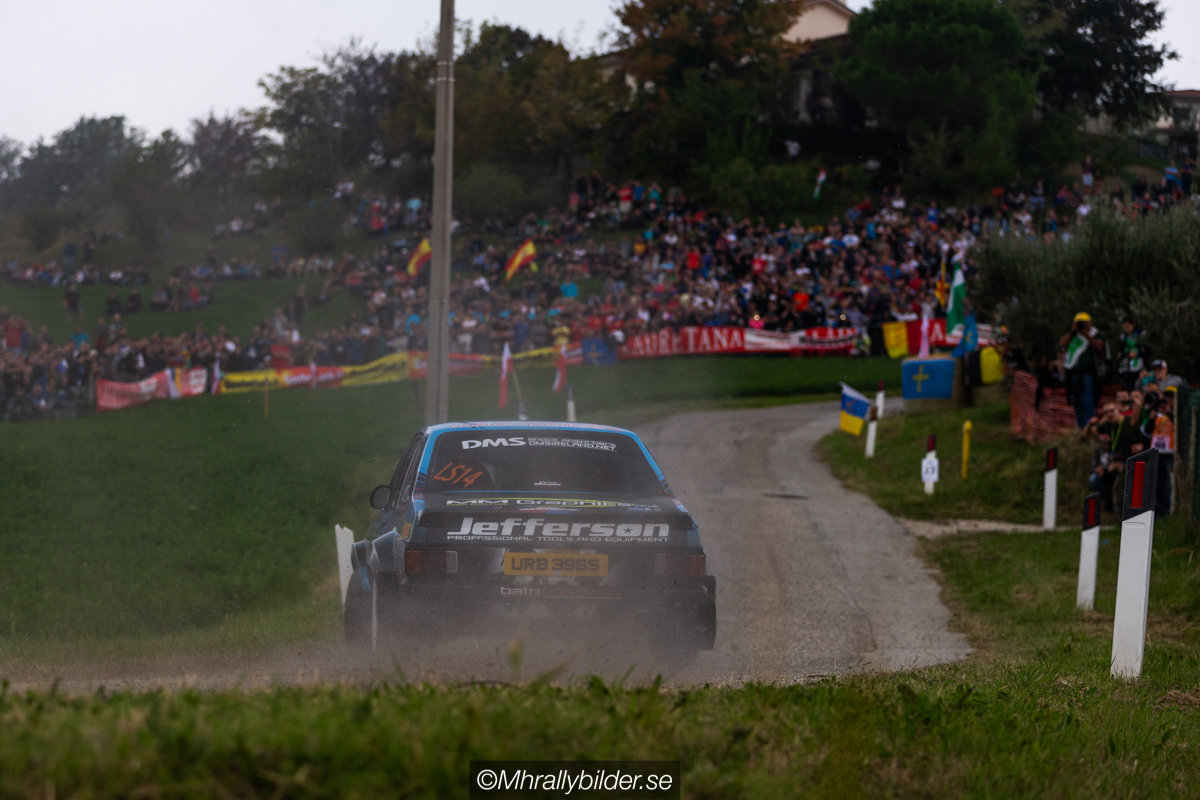 As I said, the amount of spectators always amaze me here, and there were less of them this year compared to last year.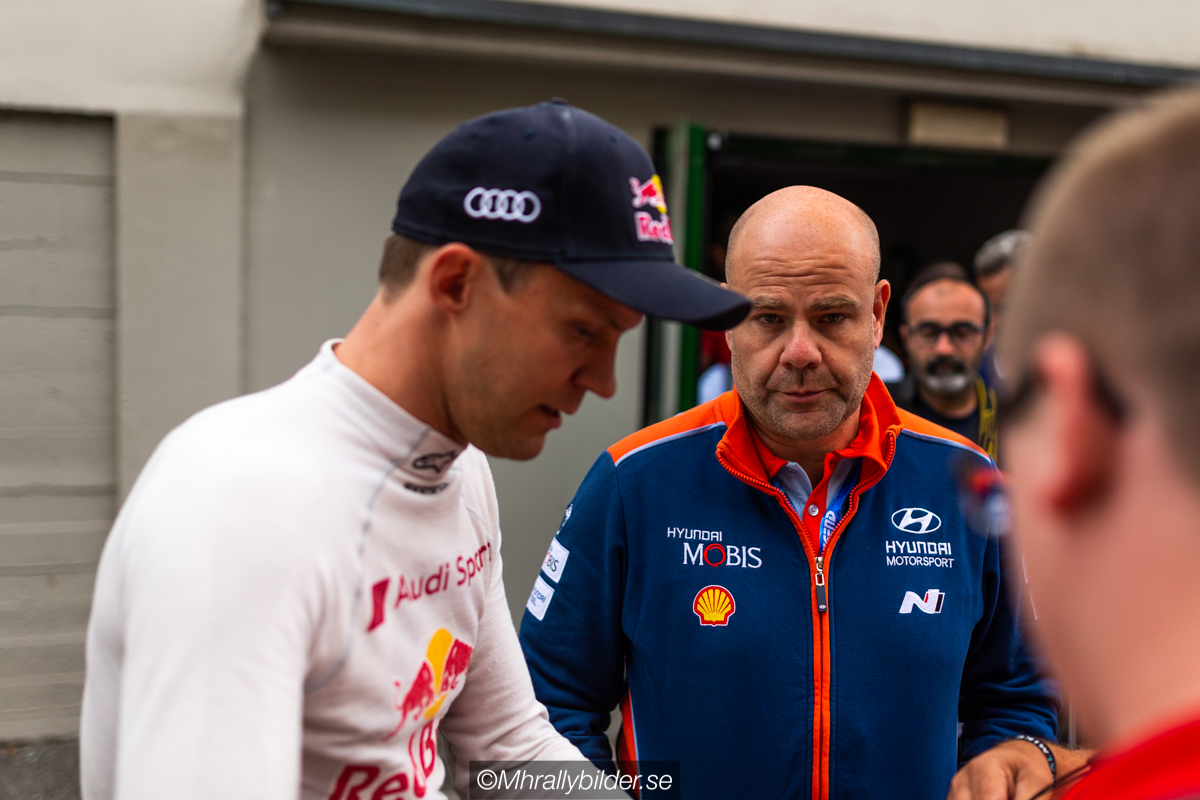 When I was at the rally village for a brief moment I wanted to keep an eye out for competitors, because even though this rally is as busy as a WRC event (according to competitors) its more laid back, as can be seen here. Mattias Ekström having a chat with Andrea Adamo whilst signing autographs for his fans!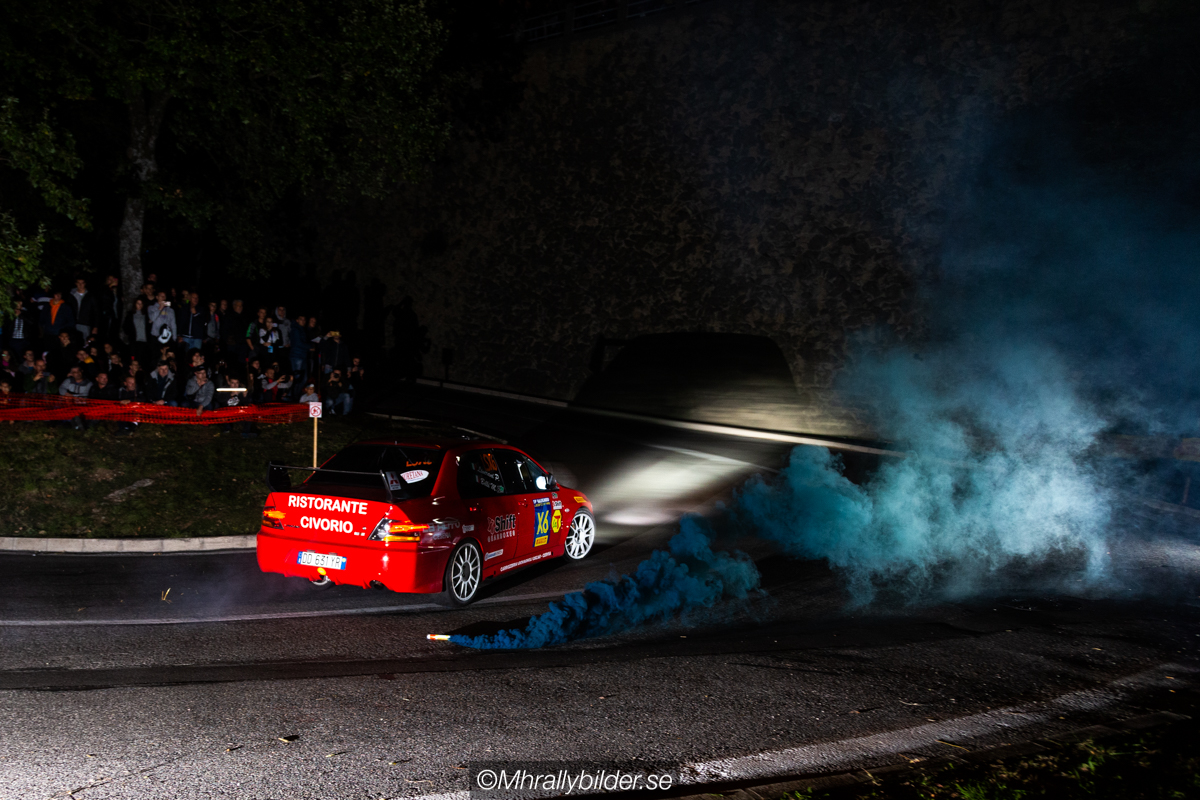 Come Friday night and it was time to head out on either of the two stages (they run two stages twice, with a  regroup between 2 and 3). I decided to go to a place which I have been to a few times before, but never in the dark, the atmosphere there was something else!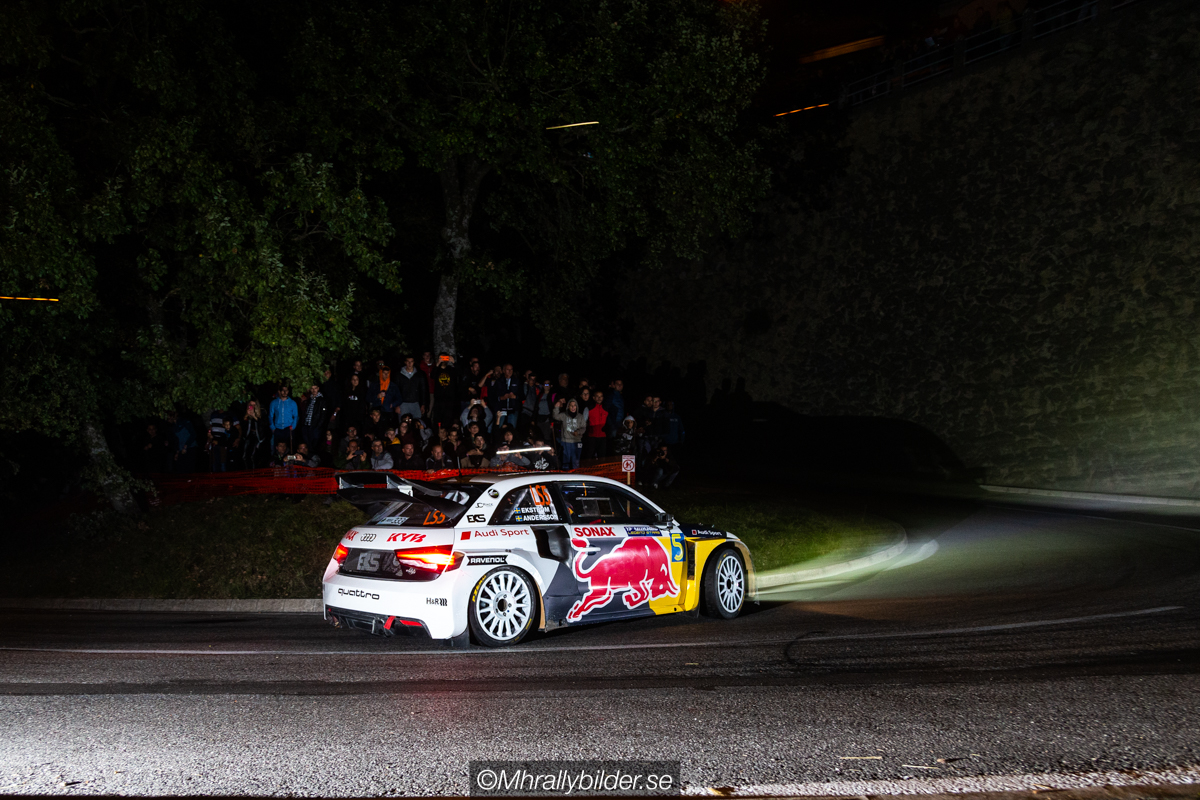 I have never been to a RallyCross event of any level, so being able to see a car from that sport being driven in a familiar situation for me was a great experience.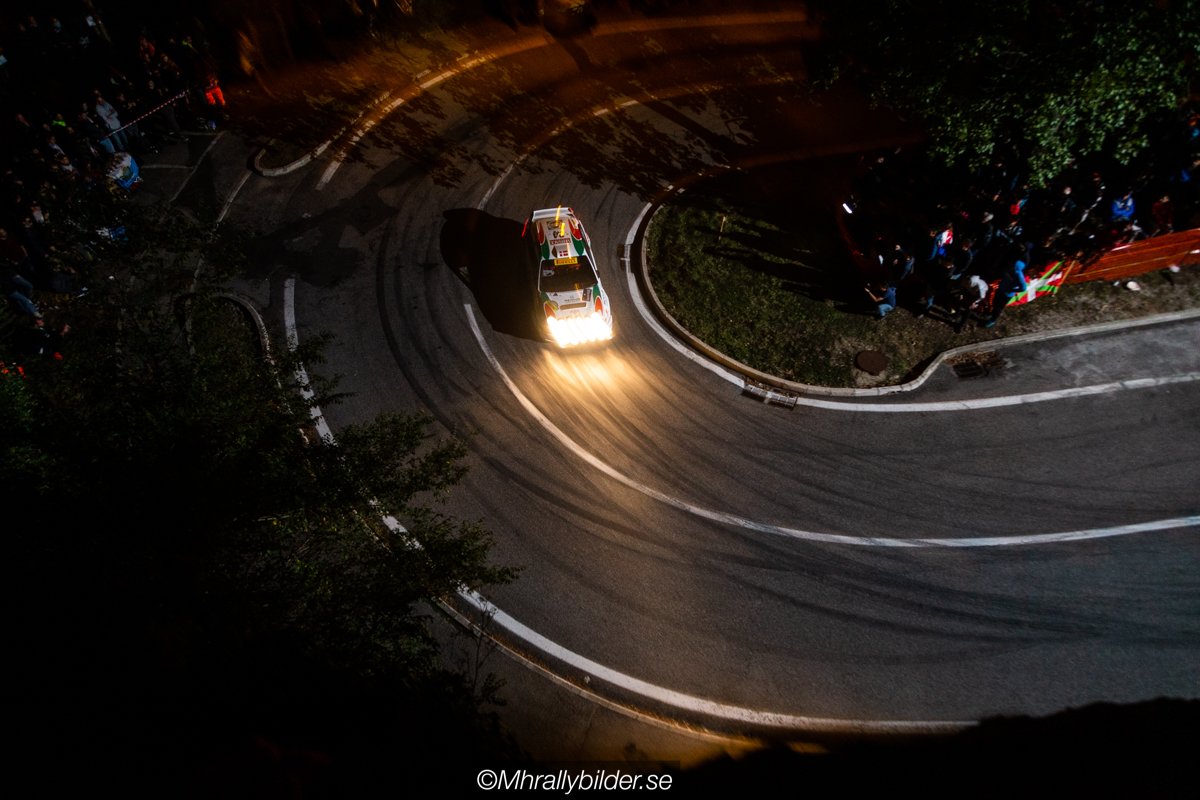 Here is the same corner seen from above, its taken from the top of the wall you can see in the picture of the red Mitsubishi with the smoke flare.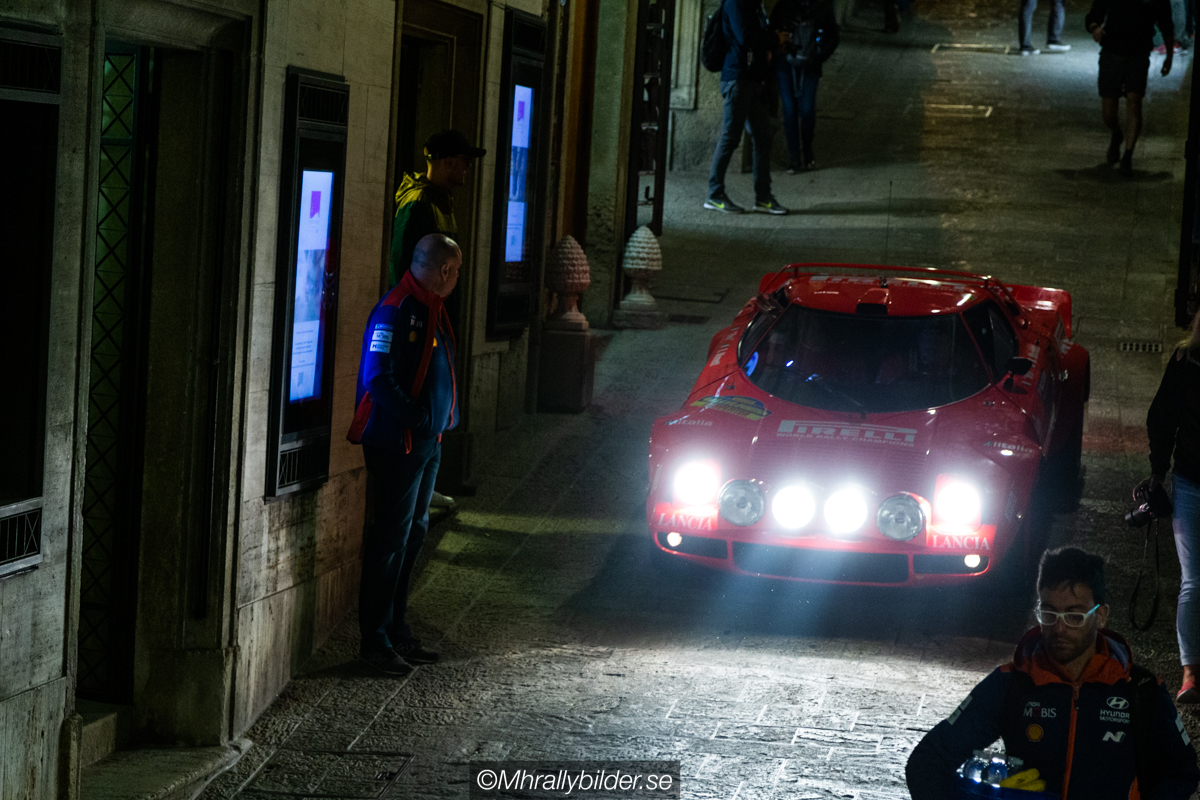 One thing that I hadn't done before was going to the regroup up in San Marino town, and that was an experience unlike anything else!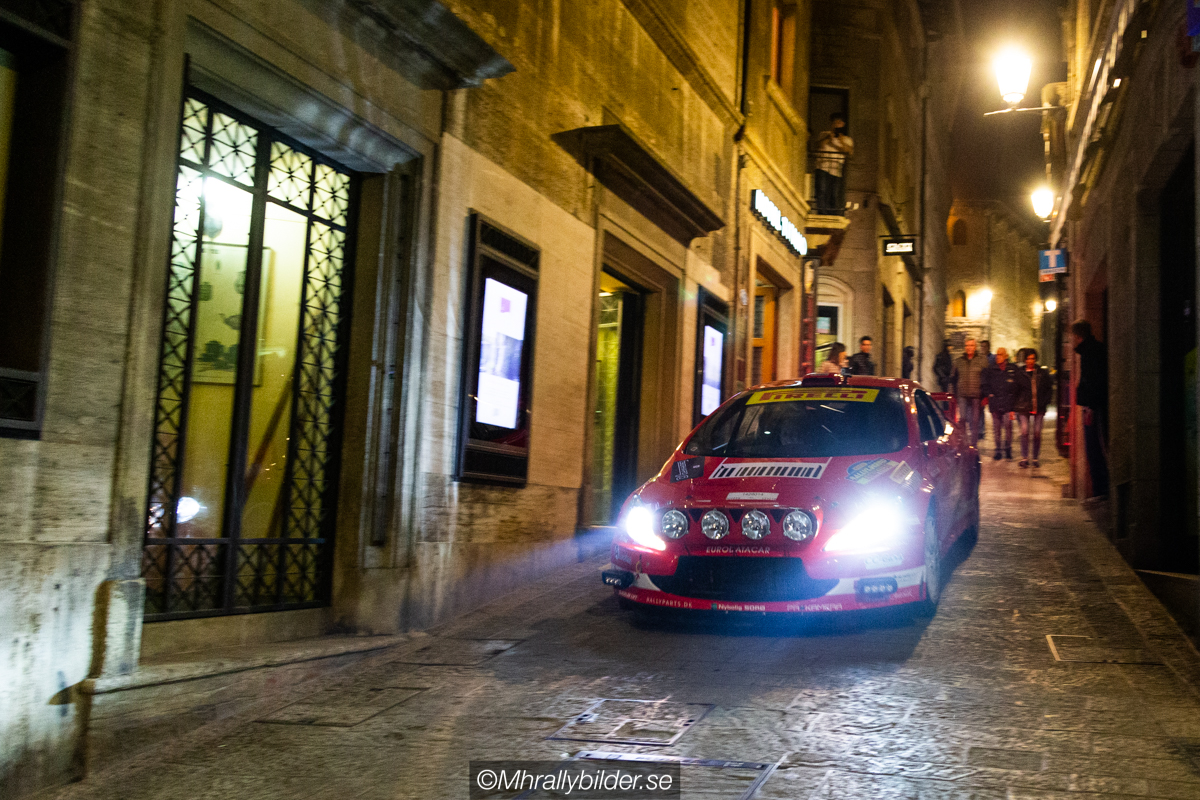 Seeing the cars in something that can't be described as their "normal environment" is truly amazing.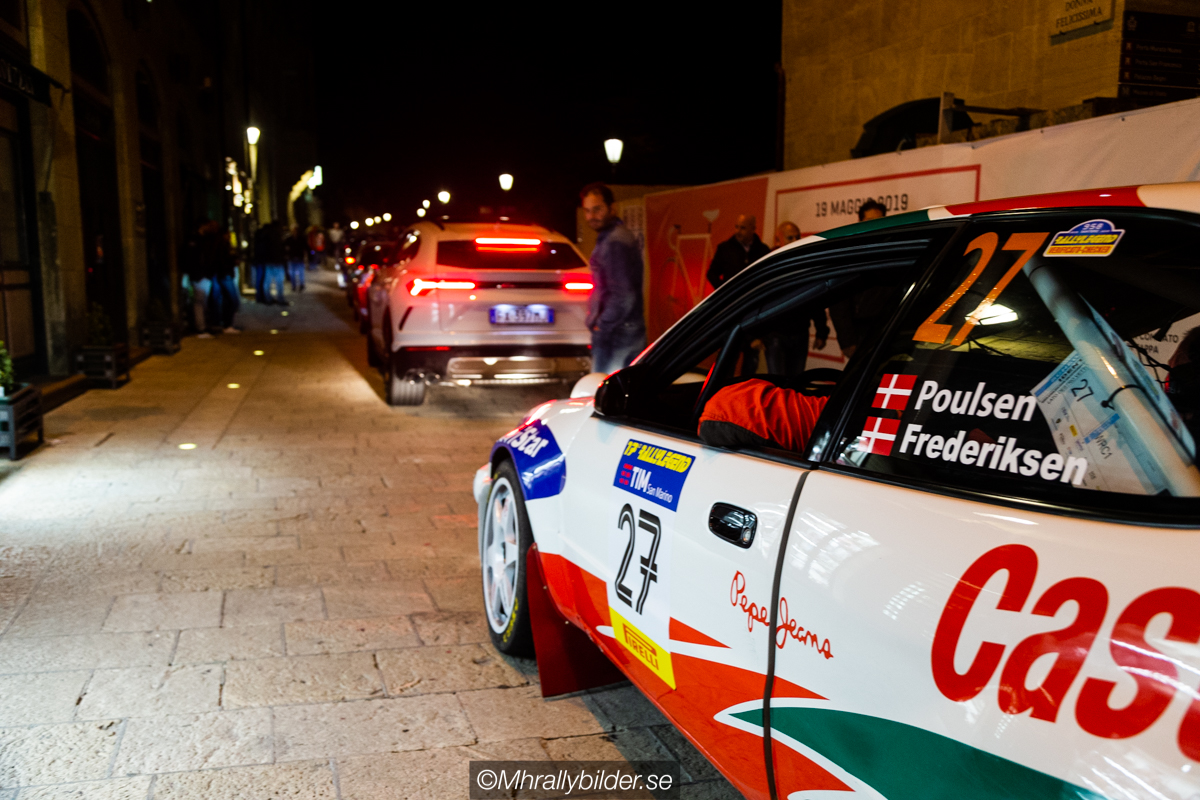 And for good measure they threw in a Lamborghini Urus in the middle of it, but I don't think it could keep up with the rally cars on these roads, because they aren't what you call straight…
Saturday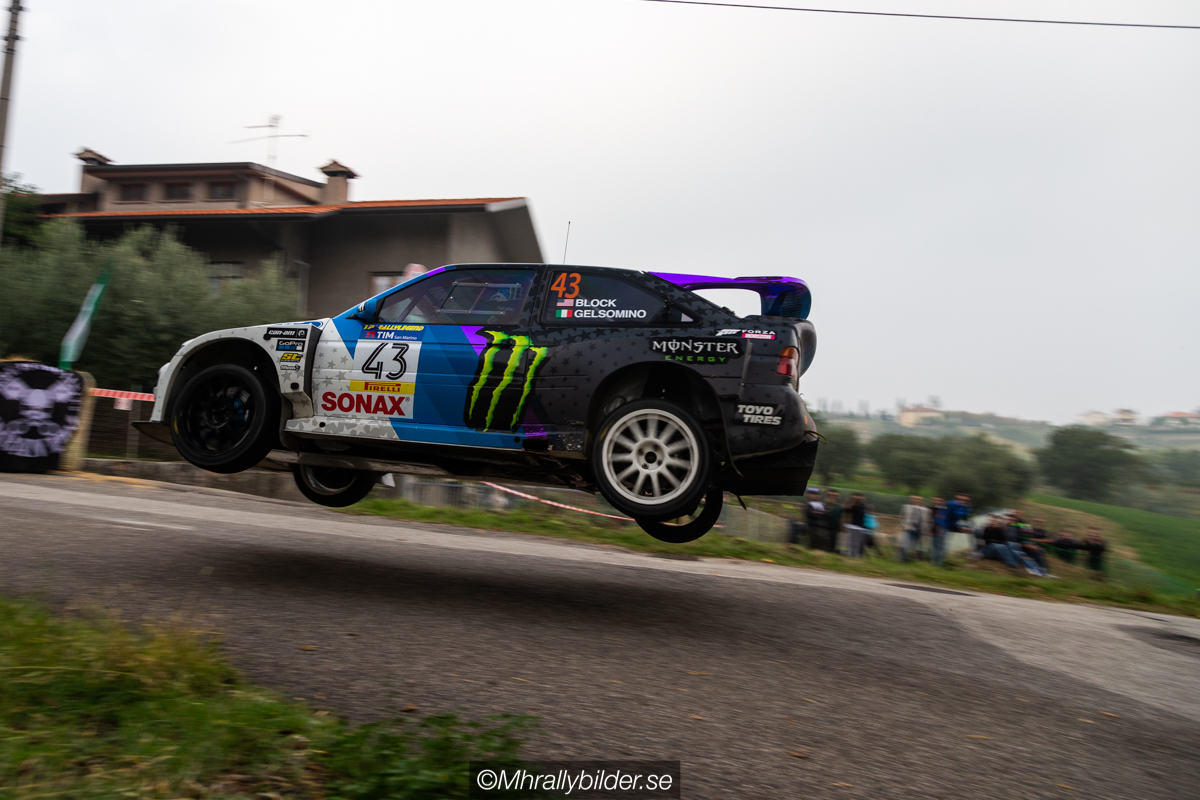 For Saturday I had exactly the same plan as in 2018, but last year the marshals wasn't as strict as they were this year, so I had to think a little bit different..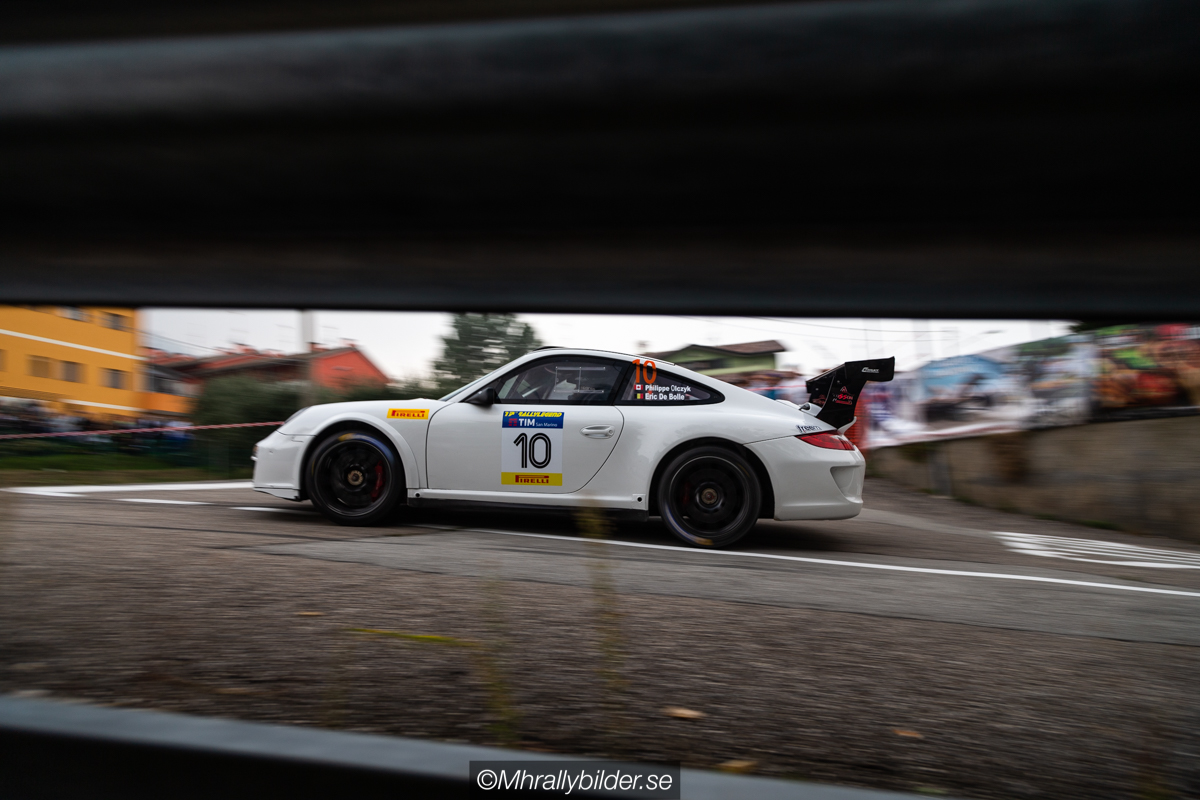 But in the end it worked out well.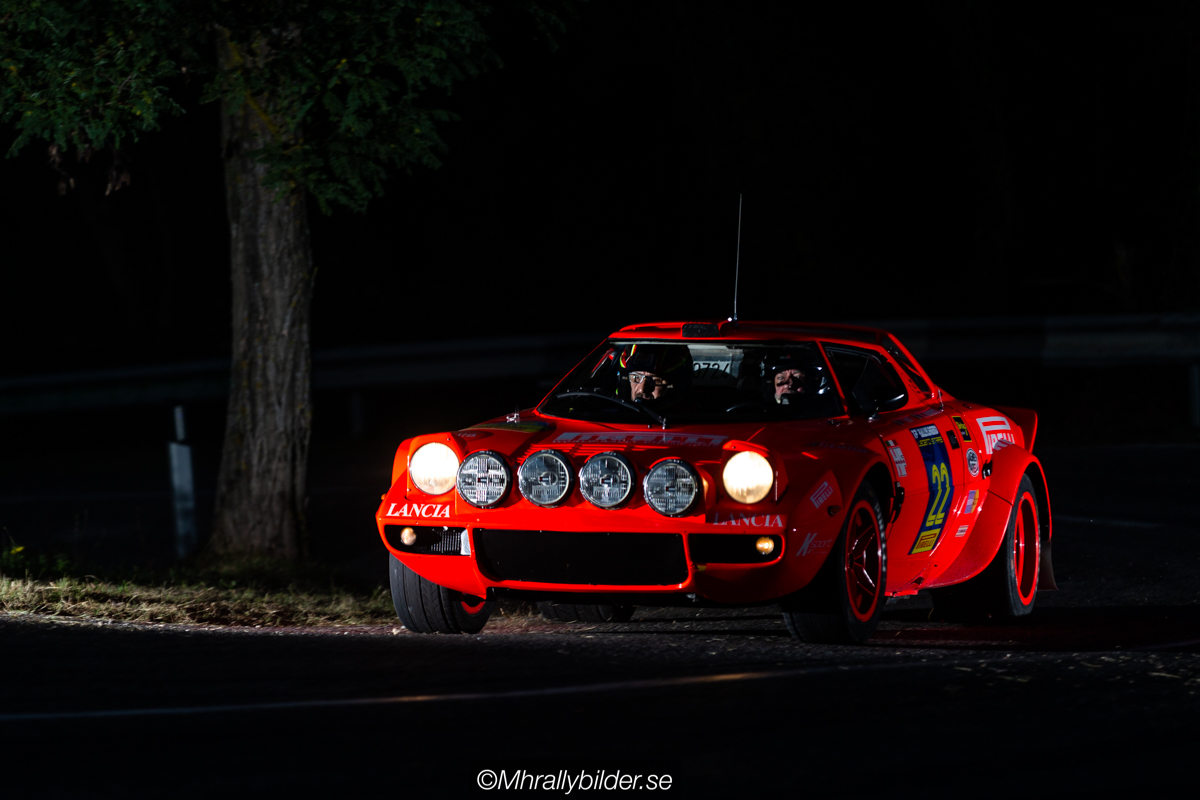 Going to the second (and for me last) stage of the day I had to think a bit different, because the weather wasn't as good as last year..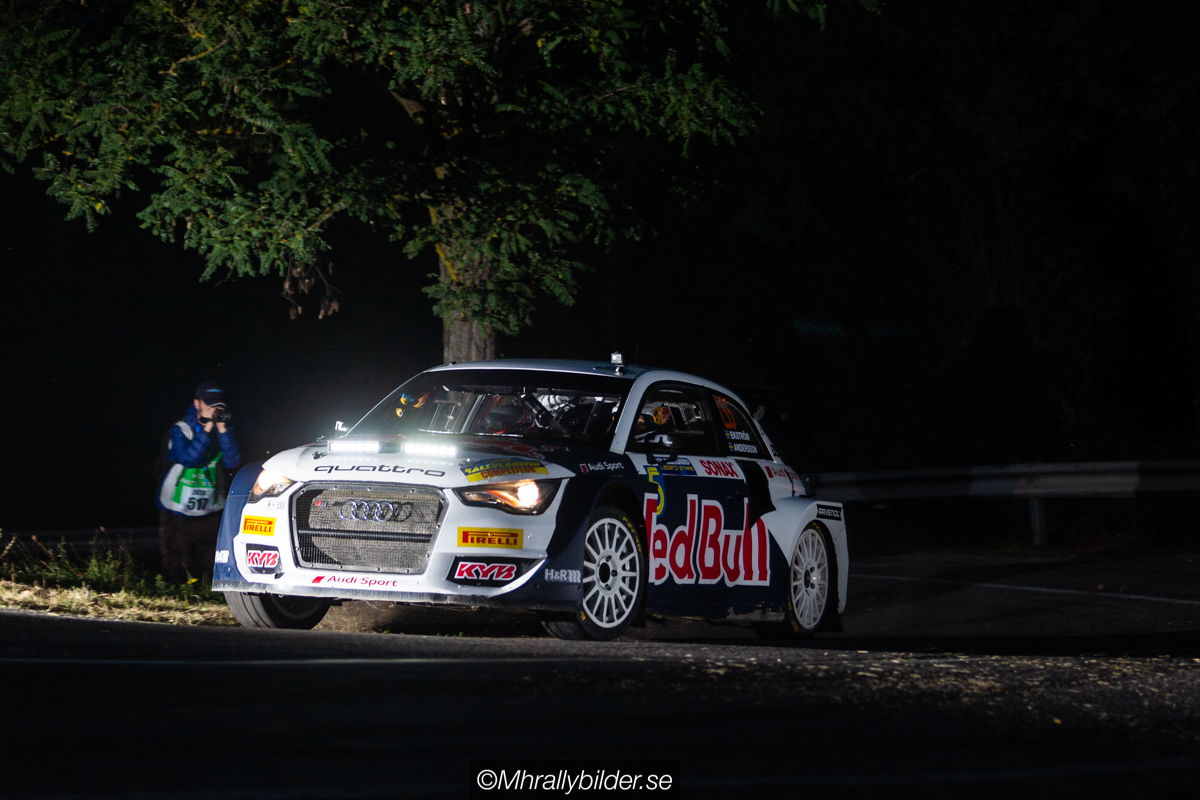 So instead of getting a wide scenic photo with a nice background I tried to frame it tight, and I think it worked!
Sunday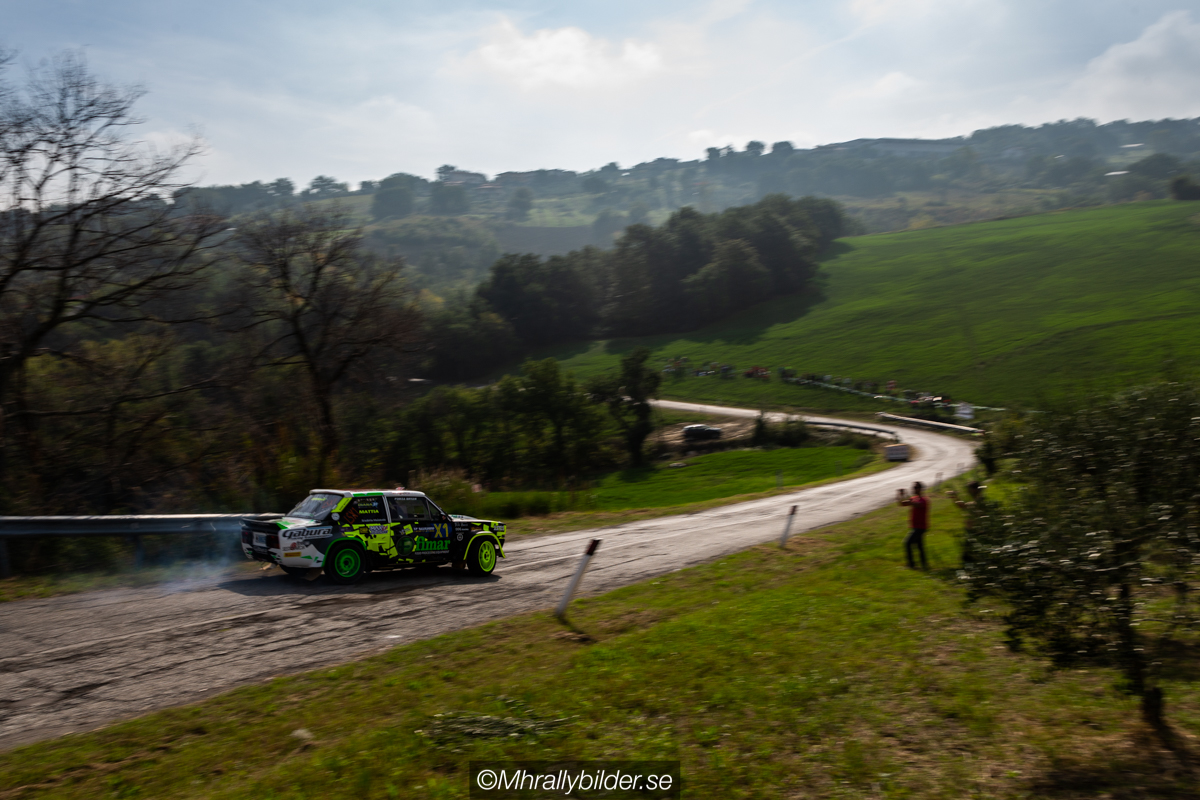 And just as that it was Sunday and the final day…This weekend goes by too quickly!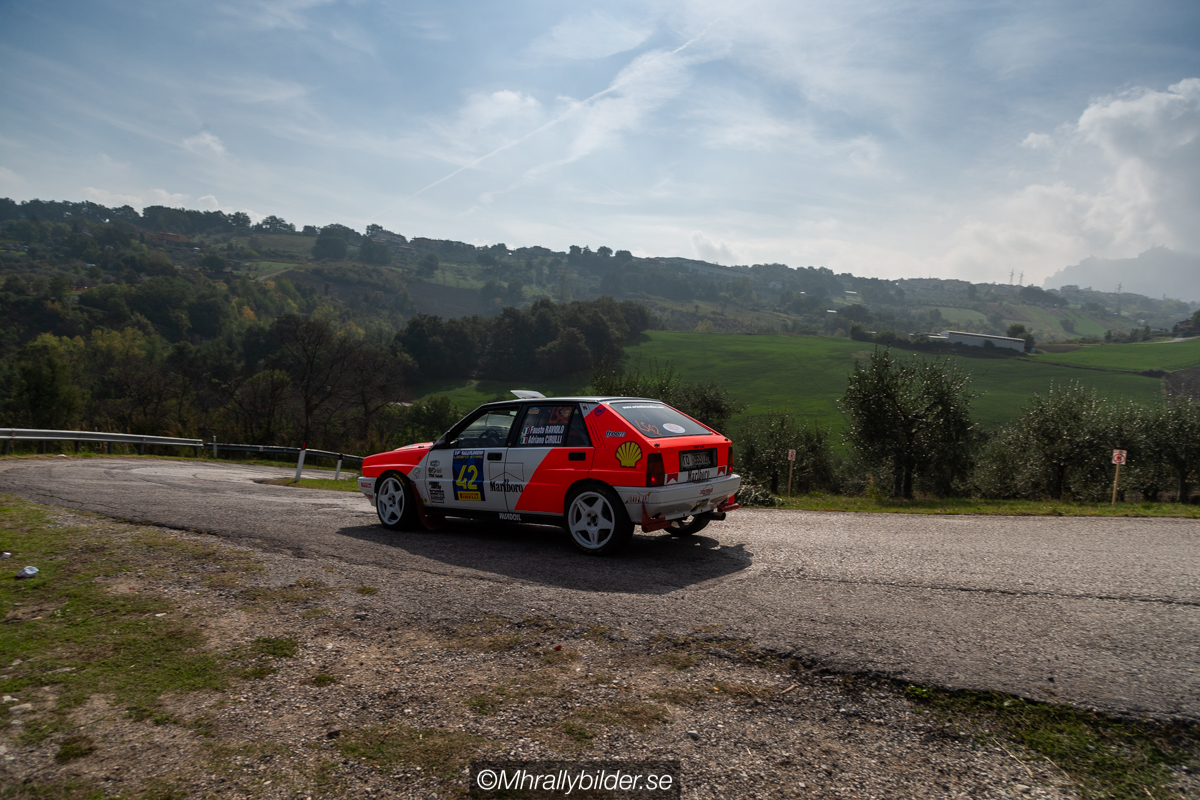 On Sunday they had the same stage as used for Shakedown (previously they had ran this in the dark on Friday).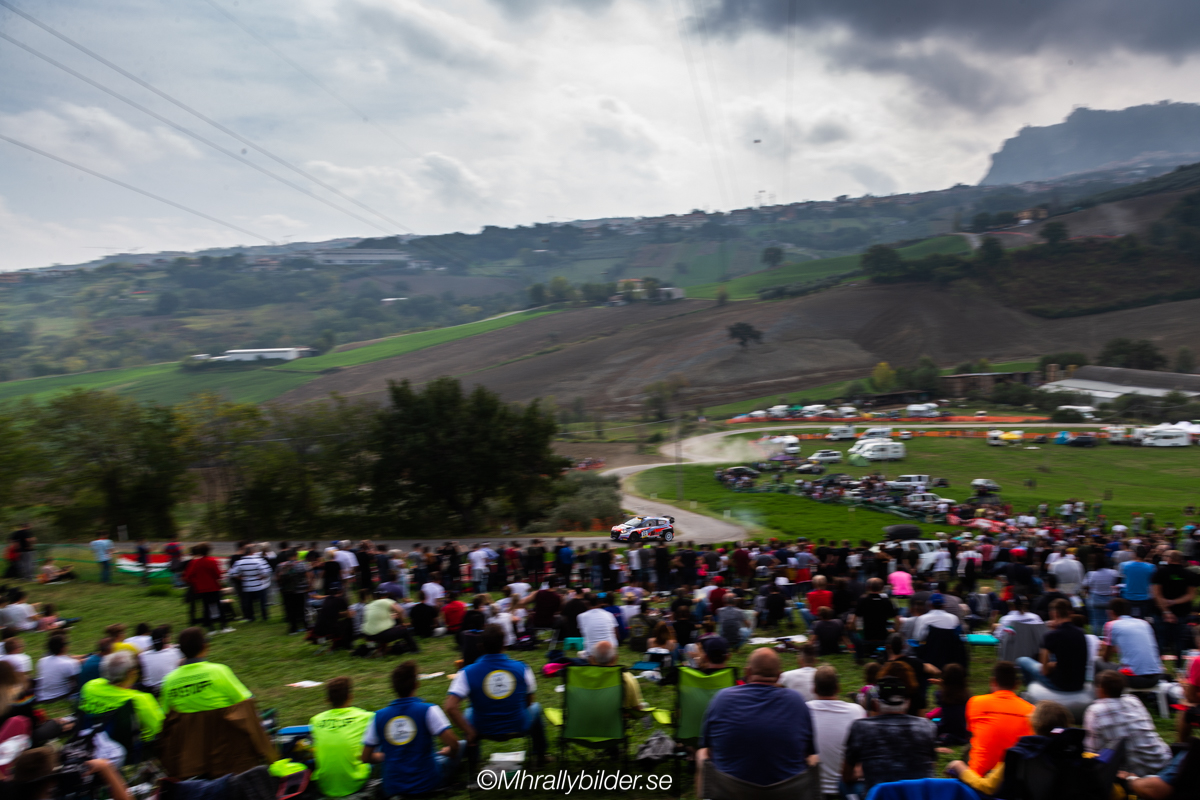 As you can see it still attracted a large crowd, even though the Legend-stage just next to the rally village was on at the same time.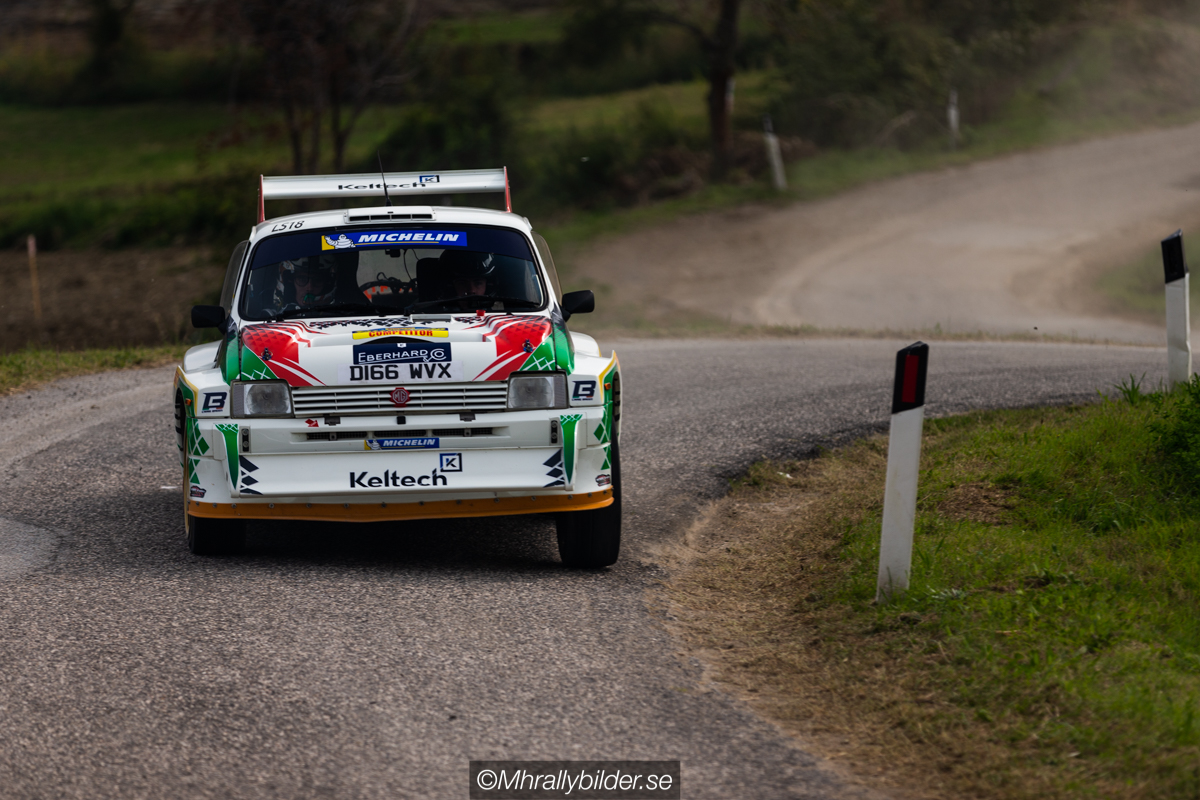 One thing that I noticed was that this car was moving at a much more rapid speed on Sunday compared to the other days, but when I looked closer at the pictures I noticed that it wasn't Ray Breen driving, but his son Craig.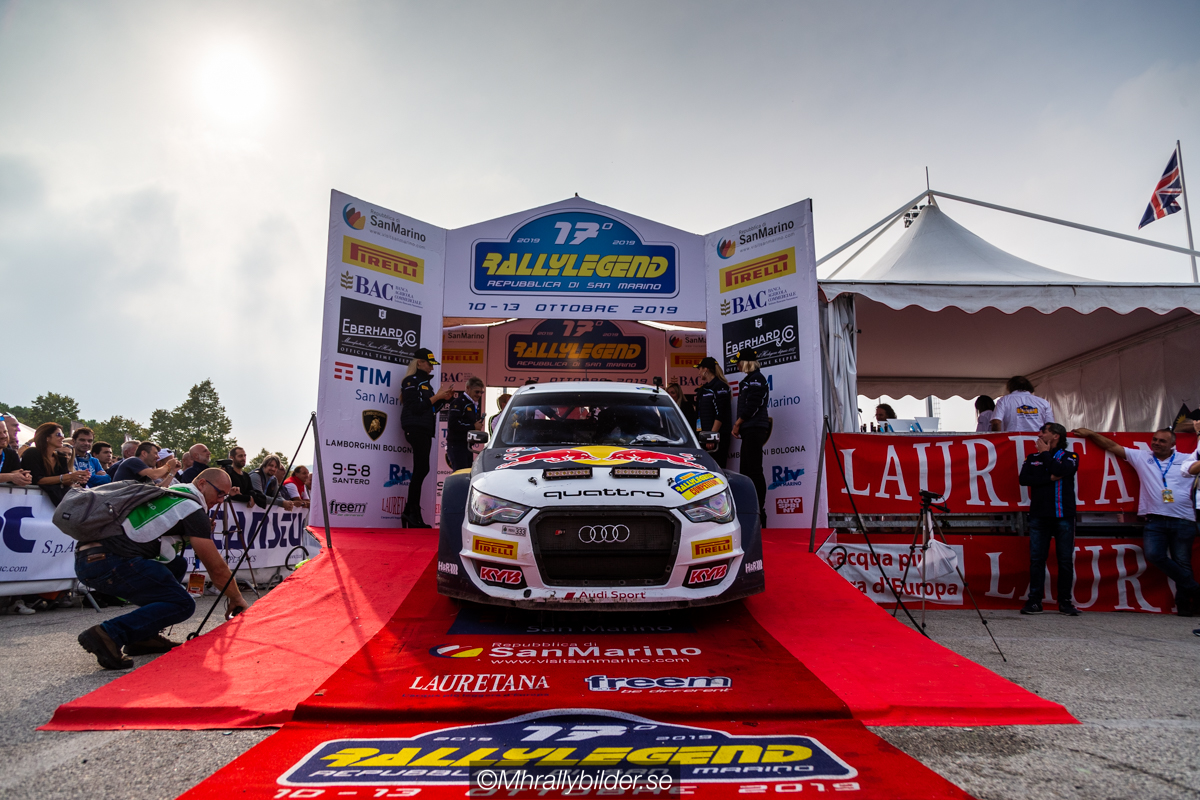 After having been out on the stage it was time to get into the rally village and try and get some of the competitors going over the ramp!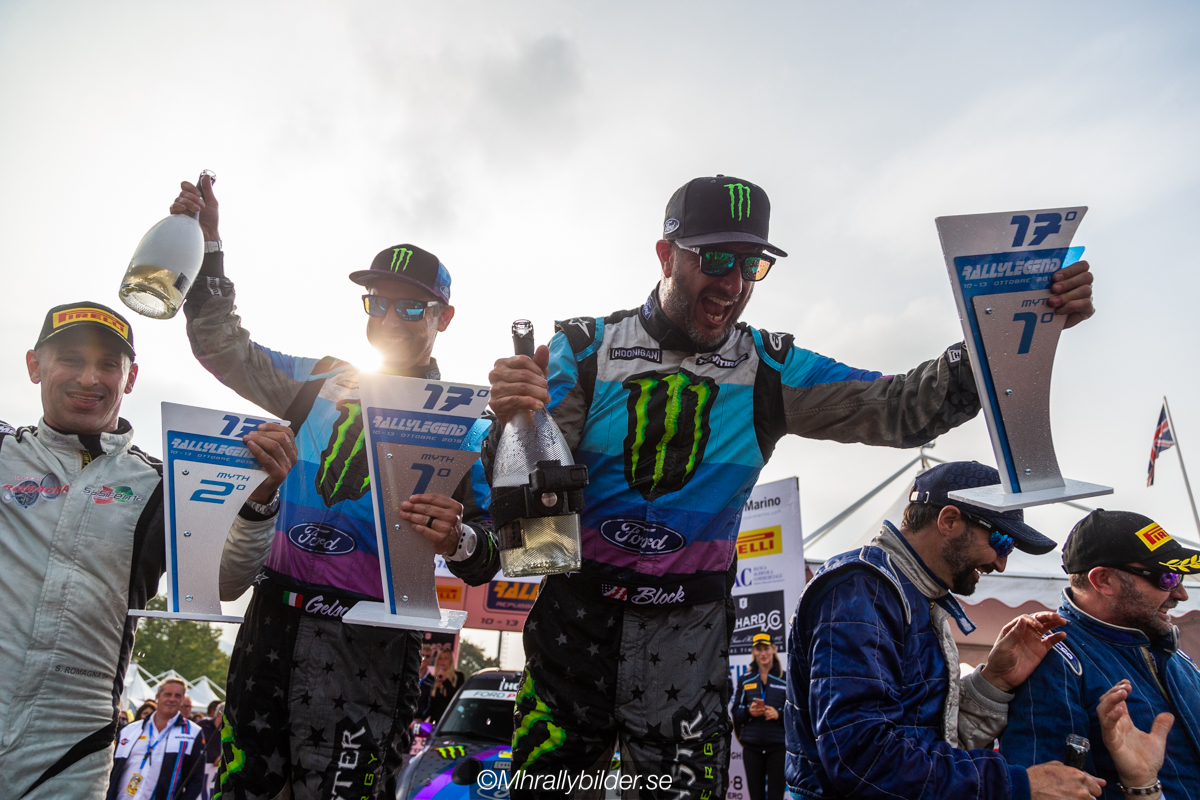 After having a chat with Mattias and his team by their spot in the village I made my way back towards the ramp where the champagne was flowing, because Ken Block and Alex Gelsomino had won their class!
I hope you enjoyed reading about this rally as much as I enjoyed creating the content to be able to make the article!
You will be able to find a gallery below!